Analysis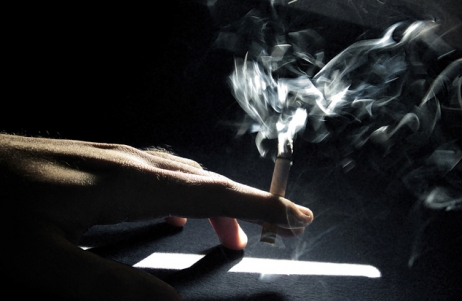 April 20, 2017 13:12
Romania's cigarette black market shrank this March by 1 percentage point from January 2017 to 15.2 pct of the total market, shows a Novel Research survey. "This is the result of the Customs Authority's contribution to the transposition of th
more »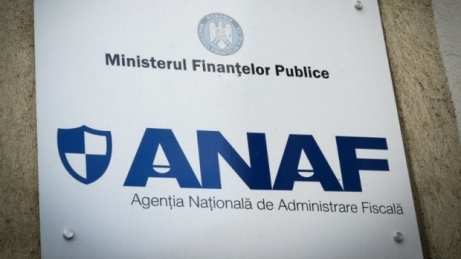 January 16, 2017 11:52
The National Agency for Tax Administration (ANAF) collected in 2016, total budgetary revenues worth 199.4 billion lei, by 2.6 billion lei above the level achieved in 2015, while revenues to the state budget were at 137.43 billion lei, a slight decrease from 137.46 billion lei the previous year, according to provisional data centralised by ANAF. But in both cases, the revenues' attainment degree is below the revised programme of November 2016, of respectively 99.8 pct in the case of total revenues and of 99.4 of budgetary revenues.
more »

October 21, 2016 09:52
Romania's Parliament has enacted (not without much debate) Law no. 170/2016 on activity specific taxes, cracking down on Horeca tax evasion by imposing a new flat tax on bar, restaurant, catering and hotel activities. Starting January 1, 2017, such businesses will pay a tax calculated irrespective of the volume of income and expenses, but which is determined based on a mix of zoning, seasonal and surface area parameters....
more »

September 30, 2016 11:56
Macroeconomic stability has brought positive sentiment in the business outlook and gave investors confidence to implement development strategies. This was best reflected in the market for M&A in 2015, where Romania registered a consistent growth of over 23 percent compared to 2014, climbing to a total value of over 3 billion Euro and 123 transactions, according to the Romanian Barometer of M&A, published by EY, placing Romania among the most active markets in Central and South-Eastern Europe. Despite the impressive growth, Romania is still behind countries such as Poland with 364 deals which generated a combined value of €6.3 billion in 2015 and the Czech Republic with 143 deals, with a combined value of €3.4 billion. Meanwhile, Hungary reported 162 deals with a combined value of €1.9 billion...
more »

September 30, 2016 11:29
Lawyers have to face a reality that clients these days don't just hand over a case and expect the lawyer to do the job, get the fee and move on. Clients changed. Their demand for legal services is now undergoing important transformation, reshaping the fundamentals of a profession traditionally adverse to changes. This puts pressure on managers, whose main objective is to point the sail in the right direction, identifying trends early and often, foreseeing the evolution for years ahead. Unless they find the right answer, the harsh reality will mean that some firms will go bust....
more »

June 16, 2016 11:21
The 2016 HSE Management Conference organized on June 14 in Bucharest was the perfect discussion and networking place dedicated to specialists and experts in HSE, a platform of best practice sharing for those developing and integrating strategic safety and health programs within companies. The event brought together industry, government, and academia to share best practice experience and innovative solutions to be compliant with rules and regulations, tailored as an essential forum for the industry to share knowledge, lessons and expertise and work together to achieve high HSE standards across all of the industry's activities. ...
more »

June 02, 2016 16:49
Romania is still an attractive hub for foreign investments, mainly thanks to fiscal incentives and political stability, but the lack of infrastructure, of long-term vision, and of available qualified workforce are aspects Romania should improve on to keep up with its neighbouring countries. These are some of the conclusions experts, foreign and local investors have drawn at the FDI & Greenfield 2016 Exclusive Roundtable, organized by GOVNET, in strategic partnership with Invest Romania, Noerr, Aecom and BCR, at the InterContinental Hotel in Bucharest....
more »

April 12, 2016 14:53
Innovative solutions in public and architectural lighting and perspectives in financing these projects, opportunities in developing energy efficiency programs and novelties in public acquisition procedures, were some of the subjects tackled at the 2016 edition of the Lighting Industry Forum organised on the 7th of April by GOVNET Conferences. The 2016 Lighting Industry Forum kept the philosophy of the Govnet Conferences events, bringing together for a lively debate representatives of the local and national authorities, of the producers of lighting equipment, and of specialists from the private sector....
more »

April 04, 2016 06:14
Courier business is still riding high following the fast pace development of online shopping. With annual growth rates of 10 to 15 percent and good profit margins, this seems an attractive line of business. The reality shows that offering a good service in courier and postal sector is a challenging task and clients will react quickly if something goes wrong in the delivery business. The impact of the increasing flow of orders towards the courier companies, the specific requests regarding the delivery services and the logistic challenges generated by these, the barriers of credit card payment at delivery, as well as the development trend of fix pick-up points, are few of the subjects tackled by the representatives of the courier and postal services providers present the third edition of the Romanian Courier & Postal Services Forum, organized by GOVNET Conferences with the support of ANCOM, A.O.C.R., and ARILOG....
more »

February 08, 2016 10:50
Authors: Sebastian Gutiu, Managing Partner (Bucharest) Schoenherr & Sofia Cozac, Attorney at Law There has been a lot of talk about investment arbitration in relation to the cuts in and changes to the Romanian government's support scheme for renewable energy ("RESS"). Several investors appear to have taken a closer look at this legal tool to obtain compensation for the detriments they have suffered as the consequence of the government's recent policy changes. We know for a fact that some law firms have been busy at work, drafting assessments and pitching for cases. There may even have been drafts of notices of dispute floating around. Those investors who did not get as far as asking for their lawyers' advice or who are interested in matters that, for one reason or the other, are rarely to be found in formal legal assessments, may find the text below an interesting read. It is not an assessment of the chances of success of RESS-related investment arbitration proceedings. Instead, it provides our opinion, expressed from the viewpoint of a diligent observer of the Romanian (legal) market....
more »