Investments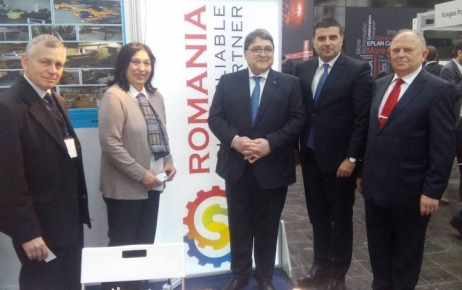 April 27, 2017 18:00
Volkswagen-Audi and Enercon are interested in starting businesses or developing partnerships in Romania, according to a press release of the Ministry for the Business Environment, trade and Entrepreneurship. The relevant minister, Alexandru Petrescu, has paid a visit in Germany to the Romanian companies' stands at the Hannover Messe Fair - one of the events in the industrial technology area.
more »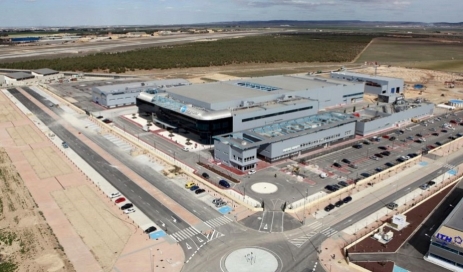 April 14, 2017 14:10
Airbus Helicopters and IAR Brasov have signed a general agreement for an exclusive cooperation for the heavy twin engine H215M multi-role helicopter, Airbus Helicopter reported in a press statement on Thursday. Under this general agreement IAR will become the prime contractor for the H215M for any future order by the Romanian Ministry of Defense to replace their ageing fleet.
more »

March 02, 2017 10:02
Teraplast, one of the largest industrial groups with local capital, has concluded on 01.03.2017 a contract of purchasing a package of 50% of shares held by associates of Depaco SRL, the second player on the market of metal tiles through Wetterbest core brand. The acquisition is a strategic one for Group Teraplast considering that TeraSteel subsidiary is the leader of galvanized steel structures, and new products that will be included in the portfolio will be complementary to the existing range. ...
more »

February 07, 2017 16:56
Romanian private healthcare services market leader MedLife continues it's expansion with the acquisition of Anima clinics network, the company announced. The Anima network consists of six clinics, one laboratory and had a turnover of 5,2 million euro in 2016. ...
more »

December 15, 2016 12:05
RTPR Allen & Overy has advised the Japanese group Asahi Group Holdings, Ltd. on the acquisition of Ursus Brewery, one of the largest beer producers in Romania. The transaction in which Asahi group purchased the SAB Miller beer producers in the region covers five markets – Romania, Poland, Czech Republic, Slovakia and Hungary – and is estimated to be the largest M&A transaction in Romania this year. The seller is Anheuser-Busch InBev SA/NV. Suciu Popa was the local legal adviser for the seller, Ursus Brewery. ...
more »

December 06, 2016 14:18
Saint-Gobain acquired the entire share capital of Romanian company Pietta Glass Working, which activates in the field of processing glass for industrial applications and glass façade elements. The estimated turnover for 2016 is 20 million E...
more »

November 24, 2016 14:40
Mid Europa Partners is the leading private equity firm focused on Central and South Eastern Europe, announced it has signed an agreement to acquire 100% of shares in Profi Rom Food, the largest supermarket chain in Romania, from Polish Enterprise Fund VI. This is the largest deal ever completed by a private equity firm in Romania and the largest retail deal in the country's history....
more »

November 01, 2016 16:48
Axxess Capital, the investment advisor of Emerging Europe Accession Fund ( "EEAF"), announces the sale of the stake held in Deutek S.A., a top company operating on decorative paints market. The transaction is subject to obtaining the approval of the Competition Council. The company DEUTEK, founded in 1993, has turned into a significant player in the market for decorative paints, with sales of EUR 30 million in 2015 through a network of 124 DIY stores nationwide and a total of 3,500 construction material stores. DEUTEK sells a wide range of products under the brands OSKAR and Danke!. ...
more »

October 14, 2016 10:49
The Greenbrier Companies and Astra Rail have announced plans to merge their European activities to form a company which would offer wagon manufacturing and repair services for customers in Europe, Eurasia and the Middle East. The combined enterprise will be formed between Greenbrier's European operations headquartered in Swidnica, Poland and Astra Rail based in Germany and Arad, Romania....
more »

October 07, 2016 09:32
Two private postal and courier companies changed hands in a transaction amounting to several million euros as estimated by market sources. Romanian entrepreneur Octavian Radu, owner of retailer Diverta acquired Total Post and Post Master aiming to form a larger entity that would become a direct competitor to the national postal company Posta Romana. ...
more »