Agriculture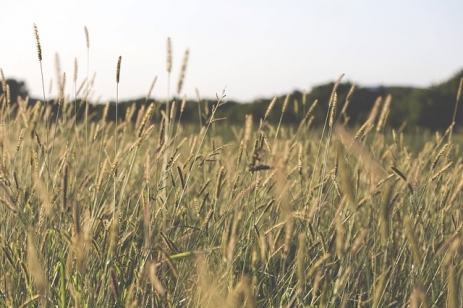 May 17, 2017 15:11
The Agency for Agricultural Payments and Intervention (APIA) has concluded the campaign for the submission of single payment applications, with the area included in the applications by the applicants covering 9,541,389.45 hectares, 214,524.58 m
more »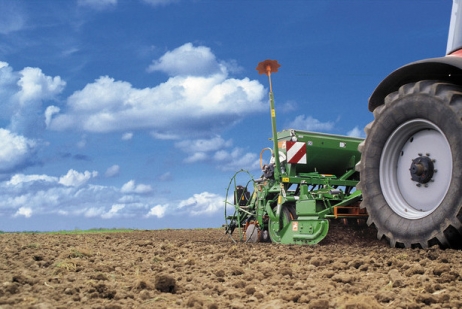 March 21, 2017 15:13
All the measures related to the conduct of farm investment in 2017 included in the 2014-2020 National Rural Development Programme will be released starting this month, with the related financial allocations standing at nearly two billion euros, according to the Ministry of Agriculture and Rural Development (MADR) released on Monday. Several proposals to amend selection criteria related to agricultural sub-measures were unveiled last week at the first meeting of the Monitoring Committee of the 2014-2020 National Rural Development Programme, related to year 2017, presided over by senior official Alexandru Potor.
more »

January 11, 2017 06:59
Romania exported in the first nine months of last year 9,926.7 tons of wine from fresh grapes, up by almost 22pct compared to the same period of the previous year when exports totaled 8,145.6 tons, according to the trade balance in agricultural products supplied to Agerpress by the Ministry of Agriculture and Rural Development (MADR). Collections stood at 15.013 million euros in the first nine months of 2016, being 35pct higher compared to the amounts obtained in the same period in 2015, namely 11.126 million euros. On the other hand, wine imports have exceeded exports 3.5 times in the mentioned period and totaled 3,5258.1 tons, also increasing compared to the quantities coming from external markets in the same period in 2015....
more »

September 28, 2016 12:53
International bakery group Lantmännen Unibake announces the acquisition of Romanian company Frozen Bakery Products SA, a hamburger bun bakery in Bucharest, Romania, today owned by GoodMills Group, Austria. This acquisition supports the Lantmännen Unibake growth strategy to strengthen its bakery business in the Central European region. The market where Frozen Bakery Products SA is selling products is in Romania and surrounding countries such as Bulgaria, Serbia and Greece. Today, Frozen Bakery Products SA has 80 employees....
more »

July 14, 2016 16:59
President Iohannis promulgated on 11th of July the law that binds hypermarkets to market 51% Romanian products. The normative act was adopted unanimously with 293 votes by the Chamber of Deputies in June. Before being subject to final vote, the draft law was contested and postponed by the associations that claimed the provisions breach the Romanian and European regulations and the principles of single market. Moreover, that it has the potential to affect massively the normal functioning of grocery retail....
more »

May 13, 2016 14:30
The Ministry of Agriculture will send 12 attachés within the diplomatic missions from abroad, in order to represent Romania and promote its products for export in countries such as Germany, Spain, Turkey, China Russia, Egypt, Israel, USA (these will be the first 8 countries). According to the Minister of agriculture, Achim Irimescu, the local producers requested this measure, in order to export more processed or high-quality products, as the ones recently protected at European level....
more »

March 15, 2016 16:31
According to WWF Romania, the country hosts some of the most extended agricultural surfaces and high nature value farmlands (HNV) in Europe (over 30% of the country's agricultural surface, reaching 5 million ha). The terrains are situated in Transilvania, Maramures, the Subcarpathians, and the S-E region. They are characterized by natural and semi natural vegetation, rich in species and natural elements like forests, stone fences, bourns, meadows, etc. The main economic activity in these areas is traditional agriculture. ...
more »

October 07, 2015 14:34
The Romanian Senate plans to make it mandatory for big businesses to make sure that 51 percent of all meat, fruit and vegetable products that are sold in their stores are in fact grown in Romania. As Agerpres reports, the legislative proposal for completing Law number 321/2009, put forth by Social Democrat Ovidiu Dontu was recently adopted by the Senate....
more »

July 09, 2015 16:30
Consumption bounced back after the VAT on agri-foods was cut to 9 percent, as statistics by national and international institutions consistently show a drop in prices says Minister of Agriculture and Rural Development Daniel Constantin. ...
more »

May 25, 2015 09:41
Romania has signed an agreement for the delivery of agri-food products to Arab countries that provides for the setup of a collection centre in Constanta and another one in Doha or Abu Dhabi, State Secretary with Romania's Ministry of Agriculture and Rural Development (MADR) Daniel Botanoiu...
more »