Events
Investments in Industrial Parks 2021 Growing Opportunities in Romania
June 03, 2021, E-CONFERINTA PLATFORMA ZOOM, BUCHAREST
Investments in Industrial Parks - Growing Opportunities for Investments in Romania
June 3, 2021
Romania offers attractive opportunities for investment development, being one of the economies in the European Union with the most dynamic growth. Attracting investment is a priority, and the current context creates a good time to start projects.
Industrial parks play a significant role in Romania's economic development, creating space for investors and favorable conditions for development, while concentrating modern facilities.
We invite you on June 3, 2021, to discuss the attraction of investments through the development of industrial areas, their role in economic growth, as well as government funds available to finance projects.Industrial parks play significant role in the economical development of every country. They create space for attracting foreign investors, producing various products and services, create favourable conditions for development of small and medium enterprises, while concentrating modern technologies and industrial development led by foreign direct investment.
Join us on June 3. 2021 to discuss the important role of the development of Industrial Parks in the economic growth of the country.
Romania's economy grew dramatically in Q1 / 2021, exceeding all expectations, with an increase of 2.8% compared to Q4 / 2020. Compared to Q1 / 2020, in the first three months of 2021, GDP decreased by 0.2% on the gross series and did not register any change on the seasonally adjusted series, shows the signal data on the evolution of GDP in the first three months of this year , published by the National Institute of Statistics (INS).
The IMF has forecasted an economic growth of 6% for Romania, while the European Commission indicates an increase of 5.1%, surpassing even Hungary and Poland.
This growth creates the premises for a rapid economic recovery in the next period, and industrial parks can attract foreign investment.
The 2 state aid schemes, 807/2014 and 332/2014 were extended for another 3 years, until the end of 2023 and investors now have the opportunity to apply for project financing at an intensity of 50% throughout most of Romania
Therefore, this favorable context should not be missed!
Make sure to book a place!
Data protection and sharing of contact details
The Conference Organizer will collect and store your personal datafor the preparation and execution of the conference as well as to inform you about future projects related to your sector and line of work. Your contact data will only be passed on to partners directly involved in the conference organization process as partners for follow-up purposes. If you have any questions about our privacy policy and the processing of your e-mail and related personal data, do not hesitate to write us at sales@govnet.ro
Program
10:00 - 10:05

OPENING AND KEYNOTE SPEAKERS INTRODUCTION

Host: Adrian Ion - General Manager GovNET Conferences Romania

10:05 - 12:00

PRESENTATION AND DEBATE SESSIONS

Industrial Parks as Institutional Factor of Development of the Regional Economy

Industrial Park Development: Situation in Romania

Assessing the macroeconomic and business environment to attract investment
Planning of parks and investment areas: approaches to the development of industrial areas
Development of public-private partnership: encouraging national development strategies
Romania's approach in the sustainable development of the eco-industrial park
Frequent operational problems and possible solutions in developing areas
How to encourage parks and clusters to promote industrial development

Government Financing Support Programmes for FDI Investments

Financial aid, grants and subsidies available to encourage greenfield investments

Non-reimbursable financing options - State Aid Schemes

Case study - practical aspects encountered in the beneficiaries of state aid schemes

Technical aspects and challenges regarding the state aid schemes: pre-qualification,commitments, investment eligibility conditions, eligible expenses, state aid intensity, incentive effect, etc.




12:00 - 12:30

Q&A SESSION

Final remarks and Q&A session
Speakers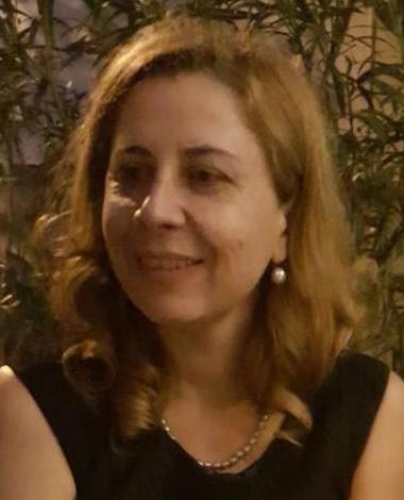 Vasilica Baciu
Director of the Directorate for Community Services of Public Utilities and Industrial Parks - Ministry of Regional Development, Public Administration
Vasilica Baciu is the Director of the Directorate for Community Services of Public Utilities and Industrial Parks within the Ministry of Regional Development, Public Administration and European Funds. She has over 17 years of experience in various state institutions and training in national and international universities.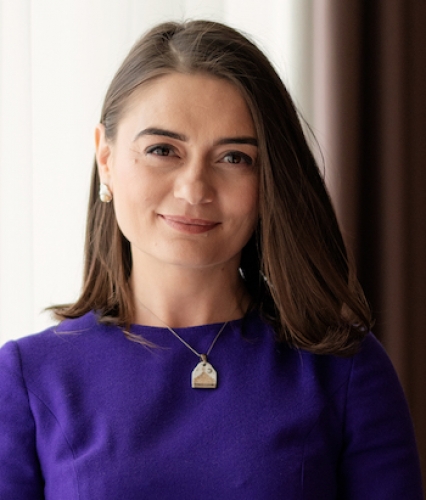 Loredana Oprisa
Leasing and Development Manager, Olympian Parks
Experienced Advisor with a demonstrated history of working in the commercial real estate industry. Skilled in Hotel Management, Event Management, HR Policies, Management, and Performance Management. Strong professional with a Bachelor of Business Administration (BBA) focused in International Economics from Romanian American University.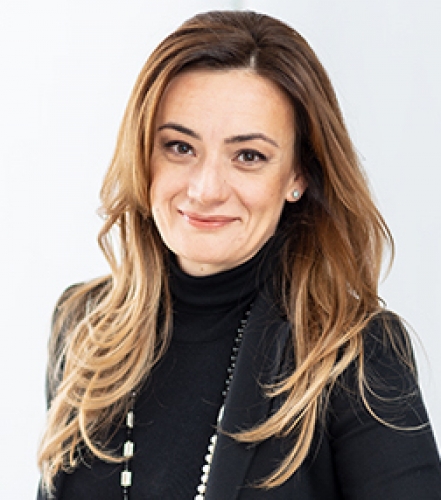 Rusandra Sandu
Partner, NOERR
Rusandra Sandu has extensive experience in structuring major foreign investments in Romania, ranging from M&A transactions, complex regulatory procedures, restructuring to structuring Greenfield investments. Rusandra Sandu is also an expert in competition law, including merger control, settlement and infringement proceedings and competition compliance. Her extensive experience in the field of regulatory and governance affairs, especially automotive, retail, pharmaceutical and healthcare has been well demonstrated in many advisory projects and complements her full advisory profile.
Alina Silaghi
General Manager Oradea Local Development Agency
Alina Silaghi has been the general director of the Oradea Local Development Agency (ADLO) since 2017 and managed, in 2020, to attract investments of 33.6 million euros in the industrial parks of the municipality, of which the highest value, 5,8 million euros, is invested by a road bitumen company.
In 2020, ADLO held four industrial park titles, with a total area of 237.8 hectares. In 2021, the extension of the Industrial Park 1 by 6.3 hectares will follow, the procedures will be completed by July. The newest park, IV, zero occupancy rate, will have the necessary infrastructure by July, following the tenders for the smaller areas. Park III is fully occupied, and Park II, 55%. The activity of ADLO expanded, in 2020, by taking over the existing parks in the county, as well as assuming the responsibility to create some new parks in the county, in a unitary system.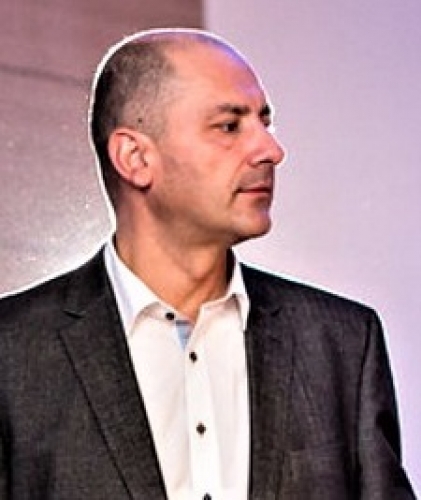 Lucian Bularca
Development Manager of ICCO Group Brașov
Lucian Bularca is the Development Manager of ICCO Group Brașov. The Industrial Park Brașov is a private Greenfield build-to-suit project promoted by ICCO. The clients of Industrial Park Brasov are Romanian and foreign companies, which decided to develop the activity in Romania based on a long-term rental scenario. The production halls are built based on the specific requirements of the clients, depending on the type of activity carried out. The number of employees of the companies within Industrial Park Brasov reached from 1,000 employees in 2010, exceeding 6,000 in 2021.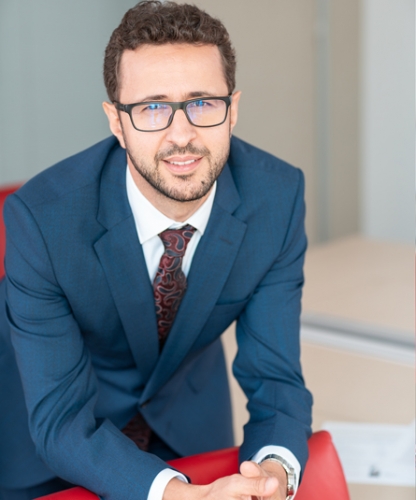 Iulian Sorescu
Partner, Financial Consultant, NOERR
Iulian Sorescu is a member of ACCA UK, CECCAR, CAFR and AMCOR and heads the financial consulting, state aid and management department within NOERR. He coordinates strategic consulting for clients in all business and financial matters, such as financial consulting, financial due diligence, financial audit according to IFRS, US / German GAAP and Romanian standards, financial reporting and control, accounting, payroll and management consulting. In 2008, Mr. Sorescu developed the State Aid Department. Since then, he has successfully assisted many international companies in obtaining funding for state aid, by preparing the business plan, the business model, and by providing assistance to the Ministry of Public Finance. The projects represented either the expansion of the production / business of international companies or Greenfield investments.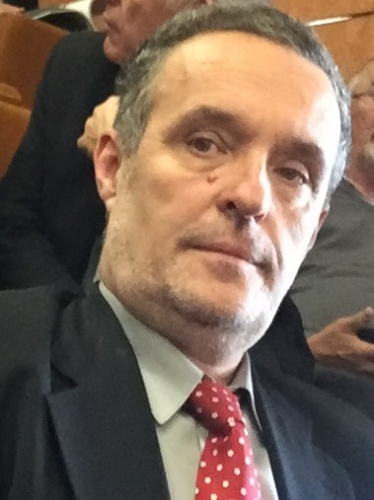 Corneliu Sglimbea
General Secretary of the Association of Industrial, Technological, Scientific Parks and Business Incubators in Romania
Corneliu Sglimbea is the General Secretary of the Association of Industrial, Technological, Scientific Parks and Business Incubators in Romania (APITSIAR), was founded on May 26, 2005, in Brasov. Currently, the Association has 32 main members. APITSIAR was created in order to promote and protect the interests of its members, to promote the sustainable development of industrial, technological, scientific and business incubators, to attract domestic and foreign investment and to provide specialized assistance to its members and potential investors, as well as to represent their relations with national and international bodies and authorities.
APITSIAR has been a member of EURADA, the European profile organization, and an associate member of IASP, the world profile organization, since 2006.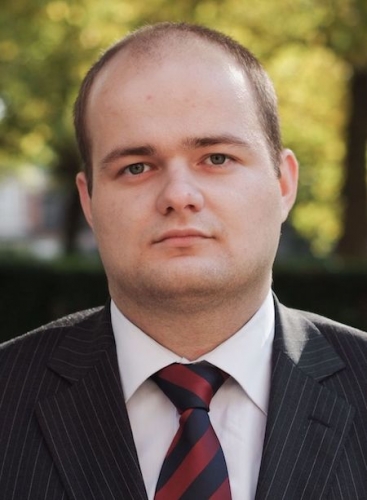 Andrei Babadac
Adviser, Directorate for Foreign Investment Invest Romania
Andrei Babadac joined Invest Romania in 2020. His main task is to present investors the best options they have to set their business in Romania. Prior to his current position he worked in european affairs, shaping digital policies and services. He studied politics and international relations in Bucharest and Brussels.
Venue
E-Conferinta platforma ZOOM
BUCHAREST
Phone: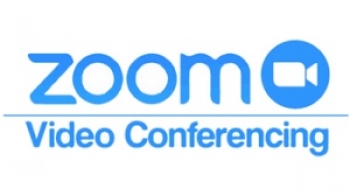 Procedura de accesare a videoconferinței pe platforma de webinar ZOOM
Accesare ZoomMeeting în browserul de internet
- Se accesează link-ul oferit de către GovNET pe e-mail, apoi click launch video
- Se introduc Meeting ID și parola (din mailul primit)
Se deschide aplicația ZOOM, unde ne putem conecta CU CONT existent, CONT NOU sau FĂRĂ CONT
Participation for this GovNET Live event is free based on pre-registration and obtaining the access code on the platform of the Live session.
Data protection policy
The use of our website is possible without providing personal information. Data that a user enters into our contact form is used by Govnet Conferences solely for contacting purposes. Our web sites do not record any personal data (e.g., names, addresses, telephone numbers or e-mail addresses) unless you voluntarily provide such information (e.g., by registering, in surveys, etc.), have given your consent or we are permitted to do so by laws governing the protection of your privacy.
The conference organiser will collect and store your personal data for the preparation and execution of the conference as well as to inform you about future projects related to your sector and line of work. Your contact data will only be used for matters directly involved in the conference organisation process and for follow-up purposes.
If you have any questions or request about our privacy policy and the processing of your e-mail and related personal data, do not hesitate to write us at: sales@govnet.ro