Events
2017 Romanian HSE Management Conference
June 08, 2017, HOTEL INTERCONTINENTAL, BUCHAREST
The second annual edition of the Romanian HSE Management Conference is dedicated to provide a platform of best practice sharing for those developing and integrating strategic safety and health programs within companies.
Join your peers from leading companies, get exposed to new ideas, and learn from industry experts valuable information in your line of work.
KEY ASPECTS
The 2017 HSE Management Conference is set to be a must-attend event for everyone across the industry and beyond. It is expected to attract international and local industry specialists, operational and HSE staff, key service providers, government representatives and regulators.
It provides an essential forum for the industry to share knowledge, lessons and expertise and work together to achieve high HSE standards across all of the industry's activities.
"The future of H&S management through performance and innovation"
Who Should Attend
Health, safety, and environment specialists
Health, safety, and environment engineers
Safety and operations managers
Compliance officers
Environmental professionals
Business development managers
Other professionals concerned with health, safety, or the environment
Language: English and Romanian (with simultaneous translation provided)

Registration: Conference participation fee is 129 € + VAT/ person.
The fee includes the participation in the conference sessions, coffee breaks and lunch, as well as the conference proceedings documents.


All registration fees mentioned above exclude 19% Romanian VAT.

Registration conditions:

The program and the speakers are subject to change. Should the conference be cancelled due to force majeure, unavailability of the conference venue, speakers being prevented or for other good cause, the organizer reserves the right to cancel the conference. In case of cancellation all participants will be informed promptly. In this case, all registration fees will be reimbursed.

Substitution and cancellation policy

After registering for the Event, if you cancel your attendance more than one week prior to the date of the Event, you will receive a full refund of the amount of your payment. If you cancel within one weeks of the date of the Event, you will not be eligible for a refund; however, substitutions can be arranged with no extra cost from within a company or organization. No refunds for no shows. Cancellation requests must be received in writing.

Data protection and sharing of contact details

The Conference Organizer will collect and store your personal datafor the preparation and execution of the conference as well as to inform you about future projects related to your sector and line of work. Your contact data will only be passed on to partners directly involved in the conference organization process as partners for follow-up purposes. If you have any questions about our privacy policy and the processing of your e-mail and related personal data, do not hesitate to write us at sales@govnet.ro
Program
08:30 - 09:00

REGISTRATION

Participants registration and welcome networking coffee




09:00 - 10:30

FIRST SESSION

WHY HEALTH AND SAFETY? LEGISTALTION AND COMPLIANCE ISSUES

Views of the changing approach to health and safety regulations and legislation

Risk assesment of occupational accidents - new assesment method (MEVA)

The key compliance issues and how to adhere to them

Fire safety culture in the Romanian business environment

The Future of working at height. Cultural change and proposed changes in legislation

PANEL MEMBERS:

Anca Pricop - Head of Department for Occupational Health and Safety Service within the Social Insurance Division Ministry of Labour, Family and Social Protection

Eduard Smadu - National Research and Dev. Institute of Occupational Safety (INCDPM) - "Alexandru Darabont"

Mihai Nicolescu - Vice President, Romanian Association for Fire Safety

Cornel Radulescu - HSE Expert

Duncan McGinley - Managing Director, PSS & Safety Academy

Seamus Power - CEO, Branach Manufacturing




10:30 - 10:45

NETWORKING BREAK

10:45 - 12:00

SECOND SESSION

FATALITY/ CRITICAL HAZARDS AND CONTRACTOR MANAGEMENT

Incident Investigation and Root Cause Analysis. Why is incident reporting critical?
Managing contractor relationships to comply with safety measures
Efficient contractor management - risk management strategies
The audit process for working at height
Improve workplace safety and reduce the number of workplace accidents!

PANEL MEMBERS:

Mircea Bosie - EHS Manager, Skanska
Russel Powell - Technical Director, Environmental Resource Management ERM
Daniel Militaru - General Manager, Eolica Technical Support
Simona Dinca - Territory Sales Manager Romania and Bulgaria, Brady
Nigel Evens - Head of Sales Europe, Latchways an MSA Company

12:00 - 12:15

NETWORKING BREAK

12:15 - 13:30

THIRD SESSION

SAFETY CULTURE TRANSFORMATION

Assessing the level of a safety culture
Safety culture transformation
Building a Sustainable Safety Culture - Advanced Training and Coaching Strategies
Understanding and assessing the different needs of different stakeholders

PANEL MEMBERS:

Panel moderated by Gino Laios - EHS & Securitty Manager Romania & Bulgaria, Philip Morris

Martin Dreiseitel - CEO & President, F&R Worldwide
Iulian Gherman - Lead Consultant, ICDR DuPont Sustainable Solutions
Dana Afrenie - Principal Consultant, Environmental Resource Management ERM

Constantin Popa - HSE Expert




13:30 - 14:30

NETWORKING LUNCH

Final conference networking lunch and individual meetings
Speakers
Anca Pricop
Head of Department for Occupational Health and Safety Service within the Social Insurance Division Ministry of Labour, Family and Social Protection
Ms. Anca Pricop is Head of Department for Occupational Health and Safety Service within the Social Insurance Division Ministry of Labour, Family and Social Protection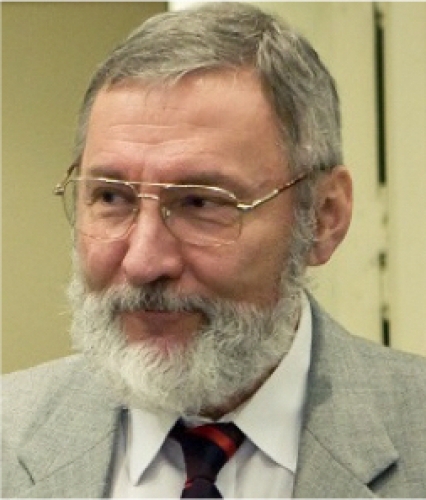 Horia Mihai Nicolescu
President of Sigura and Vice-President of ASI - Association for Fire Safety
Senior architect with over 45 years experience in industrial architecture (nuclear) research, design and fire safety. Currently President of group of companies Sigura, responsible for strategy and implementation in group companies the most modern materials, equipment and fire safety systems, with consulting and staff training in this area. Founder and president of APROCOR - Romanian Association for Promoting Manufacturing Execution using Rapid Technologies. Founding Member and Vice-President of ASI - Association for Fire Safety. Author of numerous articles, a member of NFPA, specialist IAEA for fire safety in the nuclear field, consultant and coordinating technical programs and research, standards and norms for fire safety in nuclear and civilian trainer of specialists in the field of security management at fire authorized representative in Romania of numerous foreign companies in the field of fire safety.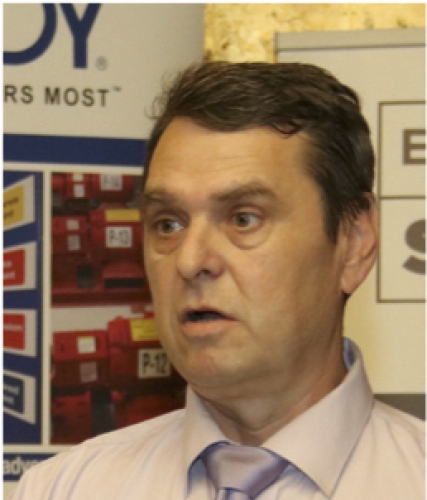 Cornel Marius Radulescu
HSE EXPERT
Mr. Cornel Radulescu is an experienced professional, with almost 20 years in safety and fire protection programs. Bachelor degree in Chemistry Engineering and master diploma in Occupational Health and Safety Risk Assessment. Holder of Civil Defense and Fire protection certificates. Certified auditor on ISO 9001, ISO 19011 and ISO 14001. Fully trained & qualified for HS&E programs, IH&S, Fire Protection and other systems.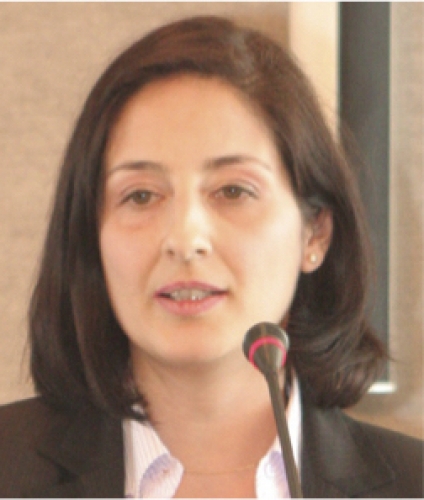 Dana Afrenie
Principal Consultant, Environmental Resource Management ERM
Dana Afrenie has an academic background in chemistry engineering and environmental sciences and 15 years of experience in chemical processing, HSEQ management and advisory services. Prior to joining ERM, after the opening of its new office in Romania in 2007, Mrs Afrenie worked for 6 years at the Doljchim Chemical Plant, the Chemical Division of Petrom, owned by OMV. Mrs. Afrenie provides her comprehensive knowledge of HSE issues with particular focus on Romanian industries and country specifics regulatory requirements. As a Principal Consultant with ERM, Mrs. Afrenie has been extensively involved in multiple Environmental Due-Diligence Assessments, Compliance and for Health & Safety projects for clients in different industry sectors throughout Romania, such as chemical industry, oil & gas, food, manufacturing of cosmetic hair care and body care products, animal rearing, manufacturing of agrochemical products (pesticides, seed dressing and fertilizers), production & bottling of non-alcoholic refreshing beverages, automotive and metallurgical industry.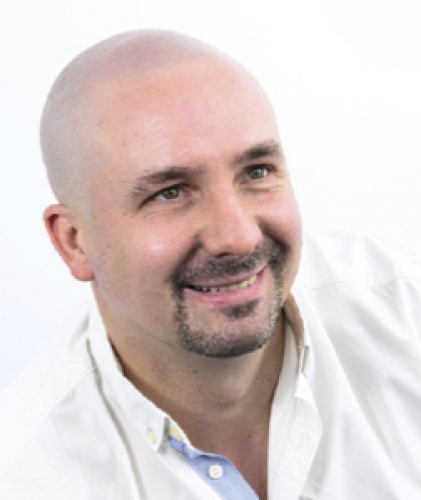 Duncan McGinley
Managing Director Petroleum Safety Solutions & Safety Academy
Duncan is the Managing Director of both Petroleum Safety Solutions & Safety Academy. He is an entrepreneur who started his career in Hotel Management. Duncan has international experience from Australasia to Europe and finally Romania. Duncan has always had a keen interest in Business Management and Occupational health & safety. Duncan & his teams train, service & supply the largest companies in Telecommunications, Oil & gas, Food & Beverage, Construction & Automotive with professional,certified training's and solutions.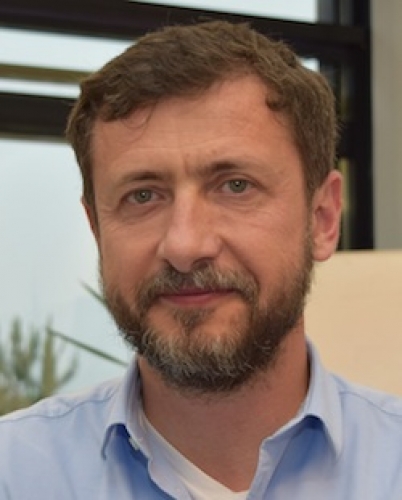 Gino Laios
EHS & Securitty Manager Romania & Bulgaria, Philip Morris
With over 20 years of experience, Gino has been directly involved in a series of international and local strategic projects in areas of operations, finance, investment, acquisitions and environment, health, safety and security. He started his career in the hotel industry, participated to the development and construction of the Philip Morris factory in Otopeni (Romania) and other Philip Morris factories within Europe and Asia as part of the management and project teams and also as coordinator from central function.
Since 2015, Gino leads the environment, health, safety and security department of Philip Morris with responsibilities for the legal entities and markets of Romania and Bulgaria.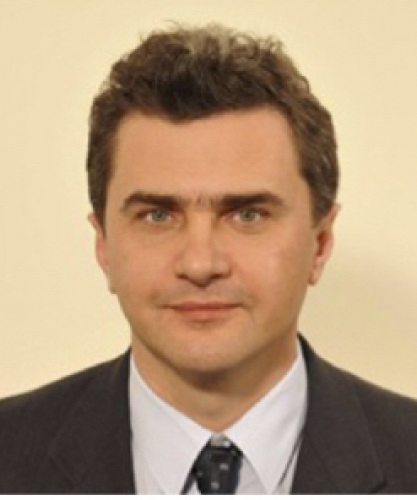 Iulian Gherman
Lead Consultant, ICDR DuPont Sustainable Solutions
Iulian has more than 10 years of experience with DuPont, in various roles: BD Manager, Project Manager, Principal Consultant, Trainer. His experience spans several industries, as manufacturing, building construction, trading, energy, chemistry, oil & gas - with assignments in Romania and Europe. He is a Mechanical Engineer, with an MBA degree.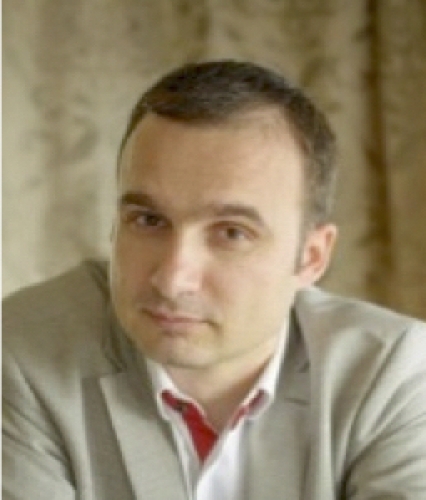 Constantin Popa
HSEQ Professional
As an independent HSEQ Professional, in everything that he does, Constantin POPA cares, most of all, about people – because people are the ones that do and undo everything. Regarding his experience, Constantin brought value in different projects, as an HSEQ Professional, in multicultural demanding work environments, in different geographic areas (throughout Europe, Mexico, West Africa and Middle East) and in different industries like Constructions Fire Safety, Offshore and Onshore drilling, Oil and gas Construction -Refineries, Naval Constructions and Operations, Wind Industry HSEQ and not only. He is a passionate alumni and tutor for NEBOSH and IADC courses and enjoys bringing value, student by student. Back in the days he was a university assistant professor at the Fire Safety Engineering Faculty, in Bucharest. PhD in Energetics, he has also all certificates that allow him to act as O&H Risk Assessor and ISO auditor according to Romanian & E.U. legislation.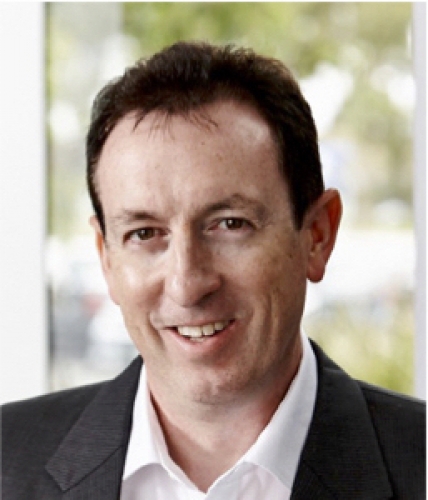 Seamus Power
CEO Branach Manufacturing
Seamus joined Branach in 2016 to lead the company through it next phase of growth. He holds a Bachelor of Engineering and a Masters in Business Administration.
Prior to joining Branach he worked in a senior leadership role in a joint venture between State Grid of China and Singapore Power. He has held senior leadership roles in a number of industries including Power Utilities, Consumer Goods and Automotive Safety. Seamus has extensive international experience particularly in Asia, Germany, Ireland and Australia.
Martin Dreiseitel
President & CEO at F&R Worldwide
Martin Dreiseitel is President & CEO at F&R Worldwide, a Bucharest based consulting and engineering firm providing environmental, geotechnical, construction support and health & safety services. He holds a degree (Dipl.-Ing.) in Environmental Engineering from the University of Applied Life Sciences in Vienna and has 20 years of experience, most of which have been devoted to sustainable development and management of environmental and health & safety risks. Mr. Dreiseitel is a Coach and Trainer certified according to ISO/IEC 17024 delivering trainings for companies and institutions.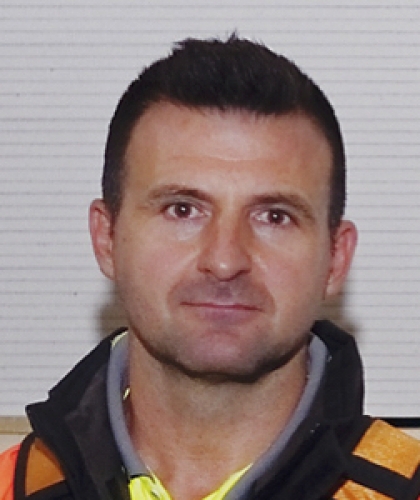 Daniel Militaru
General manager Eolica Technical Solutions
Mr. Militaru is a man of heights, addicted to mountains, an avid mountain climber, accredited by IRATA and a certified mountain rescuer and gifted trainer.
He coordinates Eolica's Division of Safety at height, a business created from passion and experience. Mr. Militaru's key words are: Build and develop, Cooperation and partnership, Allegiance and respect.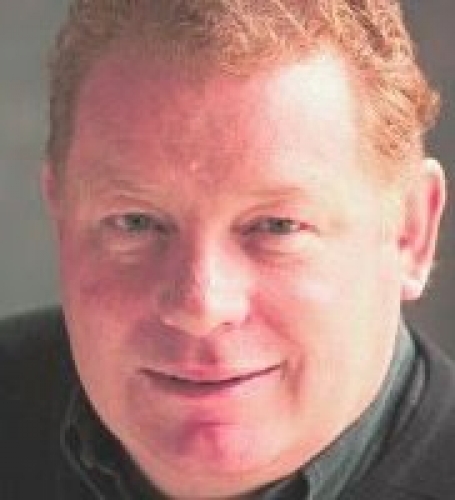 Russell Powell
Technical Director at ERM: Environmental Resources Management
Russell Powell joined ERM after a stint running an independent consultantcy. Prior to this he was the Corporate Operations Integrity Manager forChina Light and Power (CAPCO), an Exxon Mobil Affiliate in Hong Kong; a Senior Consultant for Safety Projects International (Canada); Safety Risk Management for Eskom (South Africa) and has worked within the Trade Union movement.
Russell has over 24 years of experience in Occupational Health, Safety, Quality and Environment Management as well as Integrated Management Systems.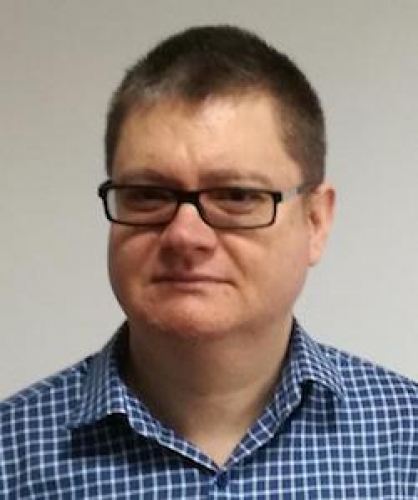 Eduard Smîdu
Resercher HSE, INCDPM A.Darabont Bucuresti
Eduard Smîdu is the head of the Risk Assessment - Safety and Health Management Laboratory (ERMSSM) at National Research and Development Institute of Occupational Safety (INCDPM) - "Alexandru Darabont" since 2014.
With almost 20 years experience in HSE, he elaborated numerous research papers on health and safety at work, and have expertise in level of risk assessment, technical assistance, training operators and improvement in health and safety at work.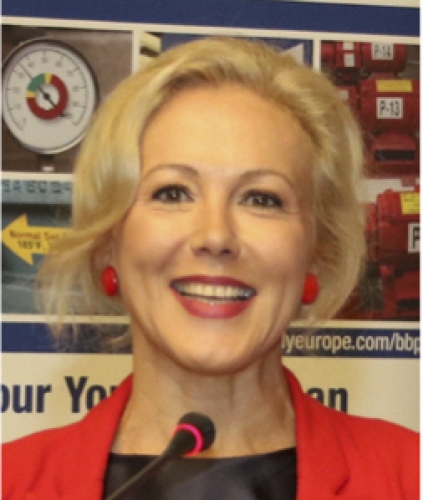 Simona Dinca
Territory Sales Manager Romania and Bulgaria- Brady Corporation
Simona Dinca graduated the Polytechnic Faculty of Bucharest as Automotive Engineer and holds a Master diploma in Business Administration of IDE CNAM.She has an overall sales and management experience of 25 years out of that 16 years in security systems/ integration and 4 years in labor, health and environmental security.
Managing over 20 strategic direct accounts and 9 distributors over 2 countries, she has set the basis of stable and sustainable growth of the Brady business, throughout it's entire solution and product portfolio.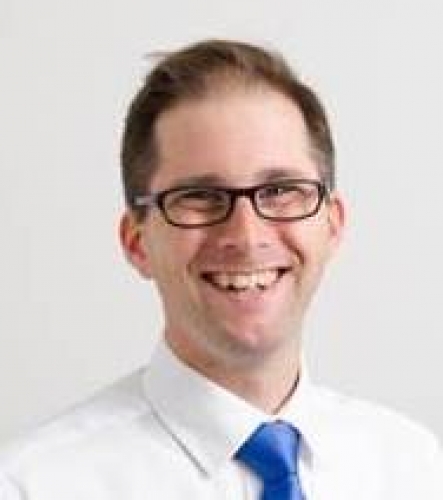 Nigel Evens
Head of Sales - Europe at MSA – Latchways
Experience in Sales totalling over 15 years within all levels of an organisation as Sales Executive, Sales manager, International Account manager and Head of Sales in Ltd companies and PLC environments.
As a Bachelor of Business Administration knowledgeable about kpi's and balance sheets whilst understanding the commercial pressures of challenging markets.
Manager of a team of sales executives. Consistently improving sales figures, client relationships with the ability to determine, create and roll out a strategic plan for future growth. 
Responsibility for maintaining and expanding customer base throughout Europe, seeking partnerships and performing market research. development, launch and growth of new products and route to markets with individual strategies forindividual market places.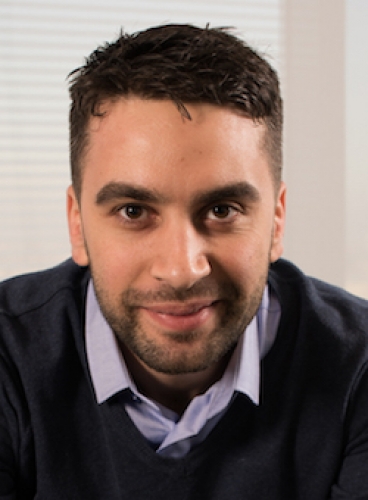 Mircea Bosie
EHS Manager Skanska Property Romania
Mr. Bosie has the NEBOSH certification IGC1, ICC1, ICC2, Accident Investigator – Ian Langston. He is a graduate of the Technical University "Gheorghe Asachi", Iasi, Construction Civil Engineer, Risk Assessor, H&S Coordinator, Internal auditor
Venue
Hotel Intercontinental
BUCHAREST
Phone:
InterContinental Bucharest is a five star hotel that provides a highclass background for conferences, receptions and other types of events. Located right in the center of Bucharest, it is within walking distance from the Old City – Bucurestiul Vechi. The main subway station and the central bus station are just across the street. There are also taxi ranks directly in front of the hotel.

Special accommodation rates and hotel reservation

Summit participants benefit from special accommodation rates. Please send your accommodation requests directly to:
Mrs. Simona Sercan – Senior Convention Sales Manager
e-mail: Simona.Sercan@ihg.com
Tel:+4021.305.10.18

Registration:
Conference participation fee is
129 € + VAT/ person.
EARLY BIRD Discount
- 15% for registration and payment by May 10, 2017
We have a number of rooms reserved for a special delegate rate at the InterContinental Hotel in Bucharest. Contact us for details at sales@govnet.ro
The fee includes the participation in the conference sessions, coffee breaks and lunch, as well as the conference proceedings documents.
All registration fees mentioned above exclude 19% Romanian VAT.