Events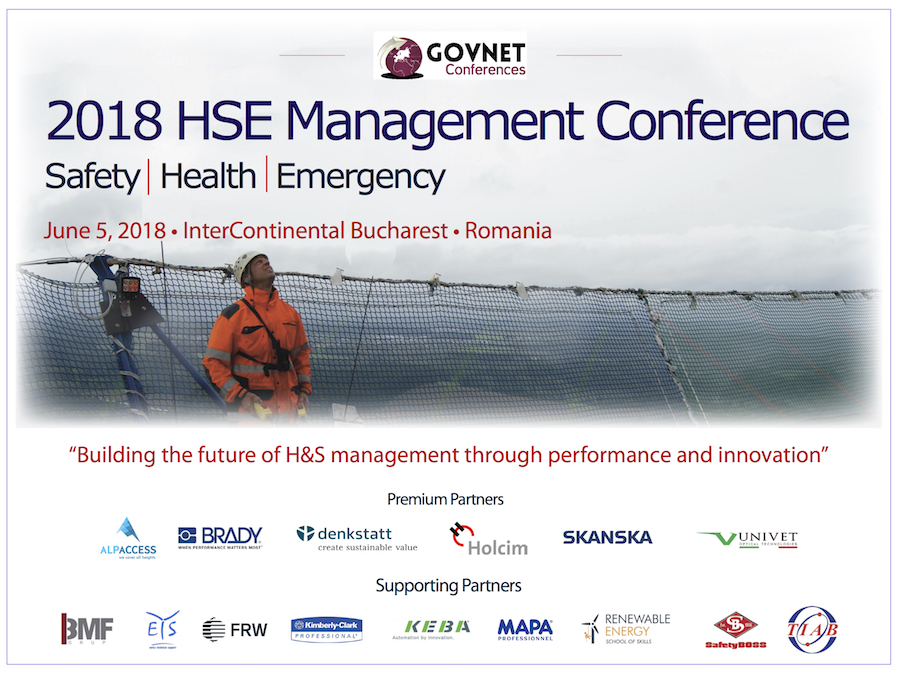 2018 Romanian HSE Management Conference
June 05, 2018, HOTEL INTERCONTINENTAL, BUCHAREST
The second annual edition of the Romanian HSE Management Conference is dedicated to provide a platform of best practice sharing for those developing and integrating strategic safety and health programs within companies.
Join your peers from leading companies, get exposed to new ideas, and learn from industry experts valuable information in your line of work.
KEY ASPECTS
The 2018 HSE Management Conference is set to be a must-attend event for everyone across the industry and beyond. It is expected to attract international and local industry specialists, operational and HSE staff, key service providers, government representatives and regulators.
It provides an essential forum for the industry to share knowledge, lessons and expertise and work together to achieve high HSE standards across all of the industry's activities.
"The future of H&S management through performance and innovation"
Who Should Attend
Health, safety, and environment specialists
Health, safety, and environment engineers
Safety and operations managers
Compliance officers
Environmental professionals
Business development managers
Other professionals concerned with health, safety, or the environment
Language: English and Romanian (with simultaneous translation provided)

Registration: Conference participation fee is 129 € + VAT/ person.
The fee includes the participation in the conference sessions, coffee breaks and lunch, as well as the conference proceedings documents.


All registration fees mentioned above exclude 19% Romanian VAT.

Registration conditions:

The program and the speakers are subject to change. Should the conference be cancelled due to force majeure, unavailability of the conference venue, speakers being prevented or for other good cause, the organizer reserves the right to cancel the conference. In case of cancellation all participants will be informed promptly. In this case, all registration fees will be reimbursed.

Substitution and cancellation policy

After registering for the Event, if you cancel your attendance more than one week prior to the date of the Event, you will receive a full refund of the amount of your payment. If you cancel within one weeks of the date of the Event, you will not be eligible for a refund; however, substitutions can be arranged with no extra cost from within a company or organization. No refunds for no shows. Cancellation requests must be received in writing.

Data protection and sharing of contact details

The Conference Organizer will collect and store your personal datafor the preparation and execution of the conference as well as to inform you about future projects related to your sector and line of work. Your contact data will only be passed on to partners directly involved in the conference organization process as partners for follow-up purposes. If you have any questions about our privacy policy and the processing of your e-mail and related personal data, do not hesitate to write us at sales@govnet.ro
Program
08:30 - 09:00

REGISTRATION

Participants registration and welcome networking coffee

09:00 - 10:00

FIRST SESSION

THE JOURNEY TO SAFETY EXCELLENCE IN ROMANIA

Key issues to HSE in Romania - what can be done to increase workplace safety

Efficient ways to improve HSE performance

Safety professionals role in leading cultural change

Increasing Management commitment to Safety Compliance

Delivering value to organisations by improving HSE Performance

Legal Compliance in Action - tools and approaches in EHS compliance management

SPEAKERS:

Constantin Popa - HSEQ Professional

Martin Dreiseitel - CEO & President, F&R Worldwide

Madalina Gogorici - HSE Manager, Lafarge Holcim

Cornelia Bohalteanu - HSE Expert

Willibald Kaltenbrunner - Managing Partner, Denkstatt




10:00 - 11:30

SECOND SESSION

LEARNING FROM INCIDENTS - HOW TO IMPROVE SAFETY

Essential Proceedings in Preventing Falls From Height

Work and Safety in Wind Turbines

Your Eyes, Our Passion

Assessing potential emergencies relevant for your workplace

Improve HSE performance - create your customized and ISO compliant signs on site

The facts about Industrial Rope Access

SPEAKERS:

Daniel Militaru- General manager Eolica Technical Solutions

Sebastian Enache- Director General, WPE

Cristina Fasca - Business Development Manager, Univet

Raluca Dina - Project manager, ID Process

Rodney Marage - Co Secretary and General Manager of IRATA International

11:30 - 12:00

Networking Coffee Break

Networking and individual meetings in the expo area

12:00 - 13:30

THIRD SESSION

GETTING THE MESSAGE THROUGH - MAKING SAFETY PERSONAL

Assessing the level of a safety culture

Engagement techniques - How to communicate efficiently and get feedback

How to address efficiently safety issues - engagement techniques

Aligning the HSE objectives with organizations operational targets

Engaging all stakeholders from senior management, supervisors to the workforce

SPEAKERS:

Madalina Gogorici - HS Manager, Lafarge Holcim

Catalin Pana - Projects Director at Skanska Property Romania

Grant Kelly - Senior Technical HSE Advisor Safety BOSS Inc

Jürgen Rabe - Head of Development and Product Management KEMAS GmbH

Nicoleta Raducanu - EH&S Country Manager - British American Tobacco Romania




13:30 - 14:30

Networking Lunch
Speakers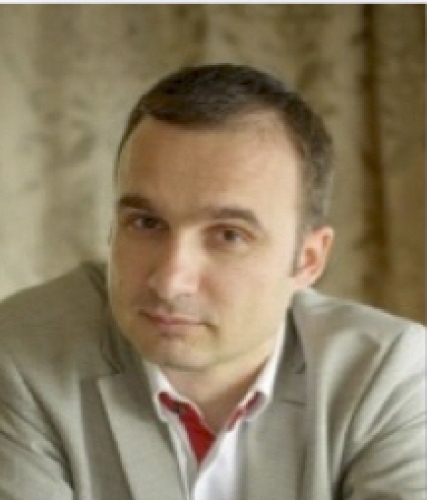 Constantin Popa
HSEQ Professional
As an independent HSEQ Professional, in everything that he does, Constantin POPA cares, most of all, about people – because people are the ones that do and undo everything. Regarding his experience, Constantin brought value in different projects, as an HSEQ Professional, in multicultural demanding work environments, in different geographic areas (throughout Europe, Mexico, West Africa and Middle East) and in different industries like Constructions Fire Safety, Offshore and Onshore drilling, Oil and gas Construction -Refineries, Naval Constructions and Operations, Wind Industry HSEQ and not only.
He is a passionate alumni and tutor for NEBOSH and IADC courses and enjoys bringing value, student by student. Back in the days he was a university assistant professor at the Fire Safety Engineering Faculty, in Bucharest. PhD in Energetics, he has also all certificates that allow him to act as O&H Risk Assessor and ISO auditor according to Romanian & E.U. legislation.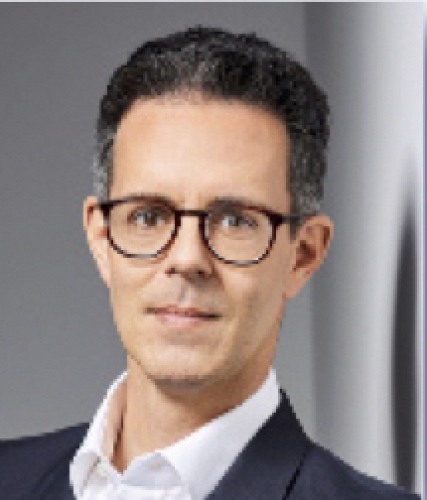 Martin Dreiseitel
CEO & President, F&R Worldwide
Martin Dreiseitel is President & CEO at F&R Worldwide, a Bucharest based consulting and engineering firm providing environmental, geotechnical, construction support and health & safety services. He holds a degree (Dipl.-Ing.) in Environmental Engineering from the University of Applied Life Sciences in Vienna and has 20 years of experience, most of which have been devoted to sustainable development and management of environmental and health & safety risks.
Mr. Dreiseitel is a Coach and Trainer certified according to ISO/IEC 17024 delivering trainings for companies and institutions.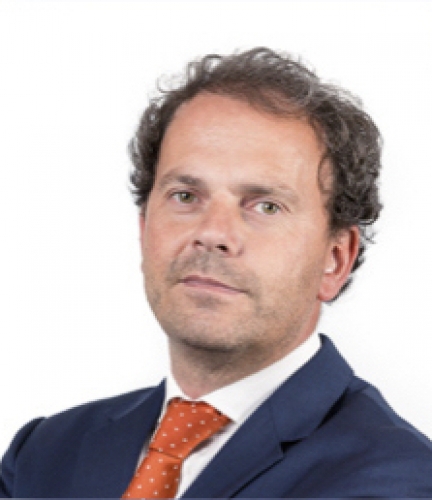 Willibald Kaltenbrunner
Managing Partner, Denkstatt
Willibald Kaltenbrunner has been working at denkstatt GmbH since 1999 as Managing Partner of denkstatt Austria and Managing Director of denkstatt in Romania.
For the past 20 years, he has been investigating in the fields of environmental management, sustainability strategy as well as natural and social capital. Since 2001, continuous teaching activities in the subjects of Environmental Management and Environmental Economics at universities and universities of applied sciences. Furthermore, he is a member of the committee of the Austrian Society for Sustainable Real Estate Management (OEGNI). Studies in Industrial Environmental Protection at Montanuniversität Leoben (Austria) and Master of Business Administration at the University Bath (England).
Madalina Gogorici
HSE Manager, Lafarge Holcim
Madalina Gogorici plays a key role with Holcim Romania as National Health and Safety Manager, since 2017.
With a strong academic background and over 20 years of experience in the industrial field, Mădălina coordinates the management program implementation for health and safety and such activities within Holcim Romania plants and locations for approximately 800 employees. Previously to Holcim Romania, she held different positions as health, safety and environmental manager in large oil & gas companies. During her professional activity, she achieved significant performance in managing health and safety policies in a demanding environment.

Sebastian Enache
Director General, WPE
Sebastian Enache has more than 14 years experience in wind industry consultancy, services and company management. As co-founder of Wind Power Energy, in 2007, a Monsson Group company, Sebastian began his career in one of the first consultancy companies in renewable energy in Romania, coordinating more than 150 wind measurement campaigns all over Europe and designing more than 2400 MW of wind farms including the largest onshore wind farm in the world, outside US, Fantanele-Cogealac 600MW wind farm currently owned buy CEZ.
Since 2014 Sebastian started also the first training center company for employees acting in the renewable energy sector, training center now rated in TOP 20 Training Centers certified by GWO – Global Wind Organization, with more than 1200 technicians trained per year, achieving more than 96% market share in Romania.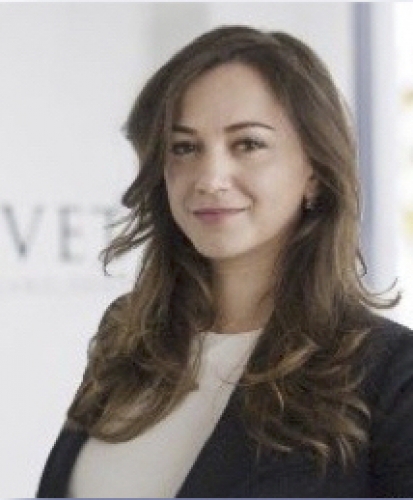 Cristina Fasca
Business Development Manager for Univet optical Technologies
On a daily base working to mobilise the local and international teams at a different level, thus increasing performance and business results in the sector of Safety Personal Protective Equipment. Currently engaged in the development of new business and markets in Central and South American countries, she has a strong passion and commitment to make a difference in some of the most remote work fields where Safety is rarely considered.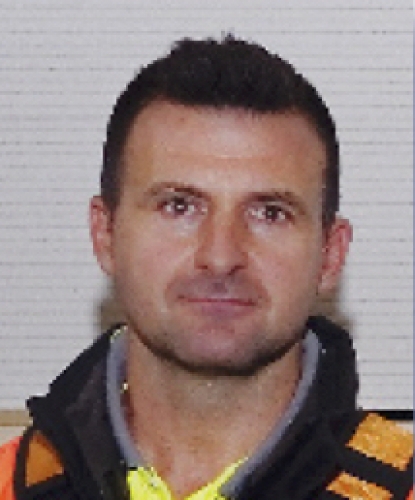 Daniel Militaru
General manager Eolica Technical Solutions
Mr. Militaru is a man of heights, addicted to mountains, an avid mountain climber. He is a certified IRATA technician, a mountain rescuer and gifted trainer.
He coordinates Eolica's Division of Safety at height, a business created from passion and experience. Mr. Militaru's key words are: Build and develop, Cooperation and partnership, Allegiance and respect.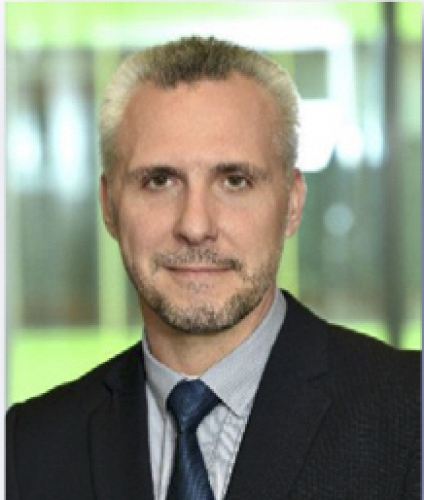 Catalin Pana
Projects Director at Skanska Property Romania
Cătălin Pană has more than 20 years of experience in management and supervision roles for construction projects worldwide, covering a large array of investments including industrial, office, residential, commercial and pharmaceutical. In February 2014, he started as Project Manager in Skanska Property Romania for Green Court Bucharest office complex. In 2016, he became Projects Director, leading the project management activities in Romania and being also responsible for drivingcompany's sustainability agenda related to health and safety, green and wellbeing.
He is known as having a proactive attitude, organized and diligent, results oriented and striving for quality. He focuses on teamwork, clarity over roles and responsibilities, understanding the required output from a project. He has graduated from Tehnical University of Civil Engineering Bucharest.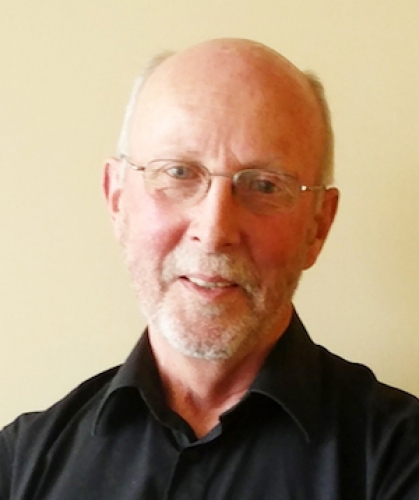 Grant Kelly
Senior Technical HSE Advisor Safety BOSS Inc
Grant Kelly is a Canadian HSE practitioner with over 42 years' experience in the Oil & Gas industry. Grant's background includes 15 years in technical operations and 27 years as an HSE professional. Grant has devoted most of his professional life to helping protect people and the natural world in which we live. He has developed a practical means of helping organizations refine and improve productivity, profitability, and safety performance by getting to the root cause of behavioural issues.
Raluca Dina
Project Manager for ID Process
Raluca Dina has more than 8 years of professional experience in health and safety solutions linked with Lockout Tagout, safety ID, working at height, personal protective equipment, ISO labeling and services including supply, installation, user training, warranty and maintenance of all types of safety systems. She has lead the implementation of dozens of personalized projects for a variety of multinational corporations, covering a wide range of industrial sectors like Oil & Gas, Automotive, Utilities, Telecom, FoodBeverage, Wind Energy, Construction and metallurgical industry.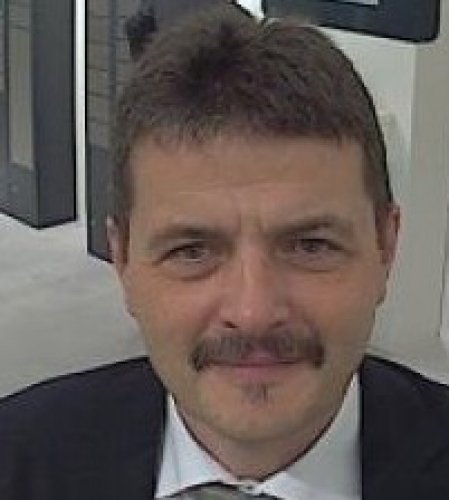 Jürgen Rabe
Head of Development and Product Management KEMAS GmbH
Jürgen Rabe is the Head of Development and Product Management KEMAS GmbH. He studied information technology at the University of Applied Sciences Mittweida, where he subsequently obtained his doctorate in digital metrology. After completing his studies, he was primarily responsible for the conception and system development of access and identification solutions as technical managing director of a security technology company.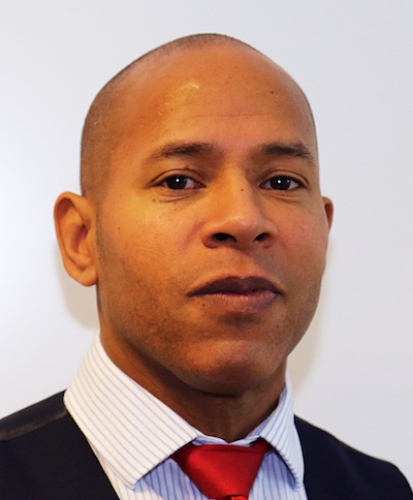 Rodney Marage
Secretary and General Manager of IRATA International (The Industrial Rope Access Certification Body)
Rodney Marage is responsible for overseeing the smooth running of all IRATA certification activities and policy development covering over 55,000 Industrial Rope Access Technicians. In addition to overseeing the IRATA International Technician Certification Scheme, he oversees the implementation and enforcement of regulatory activities for all IRATA International accredited member companies, ranging from SMEs to multinational conglomerates.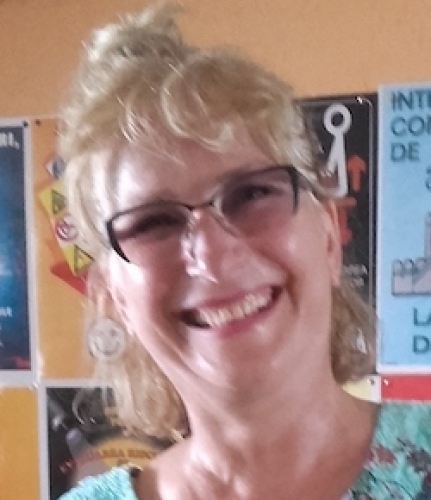 Cornelia Bohalteanu
HSE Expert
Cornelia is a safety professional from Romania, an engineer since 1984 and law graduate since 2009. For more than 30 years, she sets the standards in safety through her own consultancy company. Passionate about self growth, Cornelia took a new challenge by studying at Middlesex University in London and she has also a Master in Professional Studies.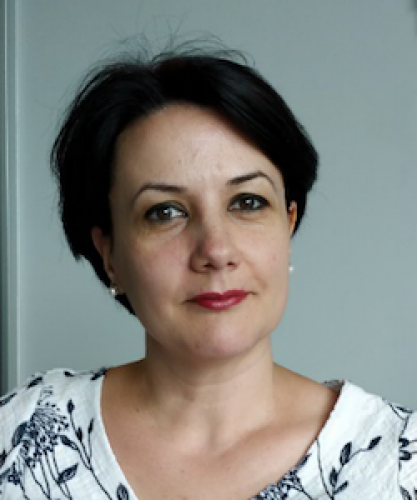 Nicoleta Raducanu
EHS Country Manager at British American Tobacco
Nicoleta Raducanu started her professional carrier as an Emergency preparedness engineer and has over 15 years experience in HSE. She coordinated and implemented: health & safety internal programs as: Pulsar, red cards, forklift community, safety triggers scores, JHA – job hazards analysis for normal operating activity & non-planned actions (brand changes, blockages, corrective maintenance, etc). Since 2016 she became EHS Country Manager at British American Tobacco. Previously to BAT Romania, she held different positions as health and safety manager in multinational companies.
Venue
Hotel Intercontinental
BUCHAREST
Phone:
InterContinental Bucharest is a five star hotel that provides a highclass background for conferences, receptions and other types of events. Located right in the center of Bucharest, it is within walking distance from the Old City – Bucurestiul Vechi. The main subway station and the central bus station are just across the street. There are also taxi ranks directly in front of the hotel.

Special accommodation rates and hotel reservation

Summit participants benefit from special accommodation rates. Please send your accommodation requests directly to:
Mrs. Simona Sercan – Senior Convention Sales Manager
e-mail: Simona.Sercan@ihg.com
Tel:+4021.305.10.18

Registration:
Conference participation fee is
129 € + VAT/ person.
EARLY BIRD Discount
- 15% for registration and payment by May 10, 2018
We have a number of rooms reserved for a special delegate rate at the InterContinental Hotel in Bucharest. Contact us for details at sales@govnet.ro
The fee includes the participation in the conference sessions, coffee breaks and lunch, as well as the conference proceedings documents.
All registration fees mentioned above exclude 19% Romanian VAT.
NOTICE
Taking into account the provisions of the 2016/679 / EU Regulation, we inform you that your contact details are in the database of Govnet Conferences being obtained directly as a result of past correspondence, participation or registration to an event you attended or because of publication in public information media.
As Govnet processes personal data both for contractual purposes and to keep you up to date with our activities, we want to make sure that our organization has taken appropriate technical and organizational measures to protect your data. If you no longer wish to be informed about Govnet Conferences Romania's services and events, please submit a request for the removal of your data at sales@govnet.ro