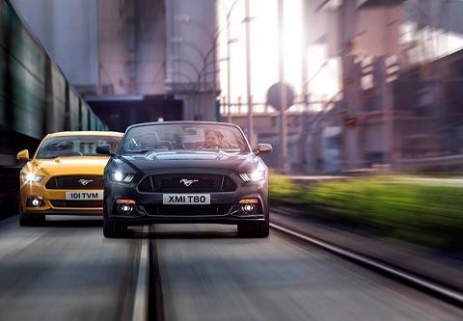 Source: Ford Romania
Ford Romania has strengthen its presence on the domestic market last year, registering significant increases across all segments and thus reaching a market share of 8.21 percent, compared to 6.98 percent in 2013, announces the company.
Ford's best selling cars in Romania were Fiesta (2.575 units), Focus (1,676 units) and Transit (827 units) models, with rising registrations both in the car and light commercial vehicles segments.
In 2014, car registrations grew by 56 percent to 5,720 units, while registrations of light commercial vehicles advanced by 49.4 percent to about 7,040 units. Also, last year marked the recovery in demand among individuals, sales going up by 49 percent in this segment, as well as among companies, fleet clients increasing by 39.6 percent.
This year, Ford aims at consolidating the brand image in Romania with the debut of Ford Mustang, its flagship car in the sports cars segment, which will be available starting summer 2015.