Events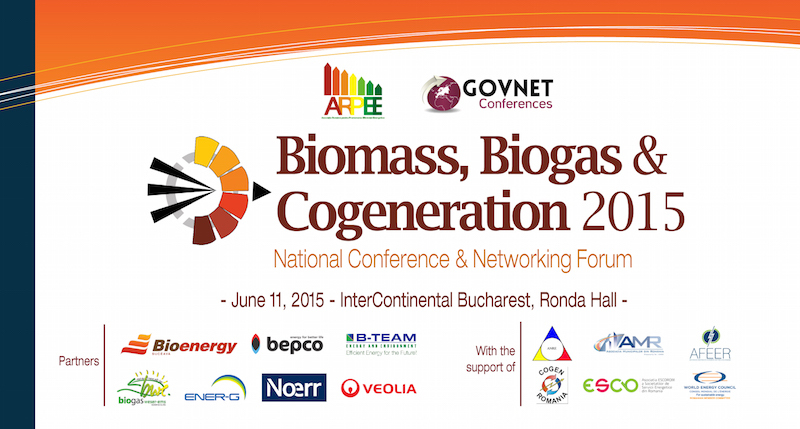 Biomass Biogas and Cogeneration 2015
June 11, 2015, HOTEL INTERCONTINENTAL, BUCHAREST
The considerable development potential of Biomass & Cogeneration energy in Romania will be debated at the Biomass, Biogas and Cogeneration - Romania 2015 National Conference, that will take place on June 11, 2015 in Bucharest, organised Govnet Conferences together with ARPEE under the auspices of ANRE.
Leading energy specialists, representing the most important investors and plant operators in Biomass and Biogas are expected to attend this high level B2B conference focused on local opportunities and investments for the development of the Romanian energy sector, international co-operation in biomass and biogas projects, and project finance alternatives for bio-energy development in the country.
The conference is addressed to biomass producers, energy companies, owners of cogeneration facilities as well as other parties already involved or interested in the development of the sector in Romania.
Biomass, Biogas and Cogeneration - Romania 2015 National Conference and Networking Forum - June 11,2015 in Bucharest

Who will attend:
Romanian authorities regulating the energy sector
Representatives of local authorities - City Mayors, Heads off local Councils, representatives of district heating companies
Biomass producers and

Biomass traders - domestic and international

Biomass and cogeneration plant operators
Biomass and cogeneration technology companies
Renewable energy financing professionals
Renewable energy law experts
Owners of large agricultural farms in Romania
Wood waste and pelleting companies
Grain storage and process facilities
Other entities interested/ involved in the bio-energy market
2014 edition - Event Testimonials
"I was very impressed with the high number of participants to this conference.The conference was well organized! We look forward to the next edition!"
Jean Pierre van WINGEN General Manager – VAN WINGEN NV
"Biomass, Biogas & CogenerationNational Conference, which took place on May 8, enjoyed a great participation. The Ministry of Agriculture and Rural Development is permanently connected to the necessities of the private sector on the biomass and biogas domains, taking in to account that the Romanian's agriculture is not fully exploited. In this context, farmers should pay special attention to the capitalization of biomass from agriculture, establishment of non-agricultural energy crops and the development of units capable to tap renewable energy sources, especially biomass. The future is not only for the food production but also for the renewable energy production that can be provided by the agriculture and related industries."
Tatiana PREDA Senior Counselor – Ministry of Agriculture and Rural Development
"EOS group of companies wishes to thank you for the opportunity of participating to Biomass, Biogas & Cogeneration Romania 2014. From our point of view the most expected event was a positiv one, marking business interests and showing his desire of involvement and finding answers and legislative clarifications. The event managed to empower the attention of the main actors in the energy sectors and the ministries directly involved. What remains is only that the simbioses between what it wants to realize. As far as you are concerned, as organizers, the profesionalism that you showed, made the event a successful one. For the next events, we wish GOVNET success and attention paid to beneficiares."
Liviu Augustin TARIN General Manager – EOS ENERGY
"The participation to the event dedicated to production technologies of electricity and heat using biomass and biogas as fuel it was a great opportunity to meet people directly involved in this field, with whom I was able to exchange ideas, information and I hope that we will also collaborate in the near future. The organizers of the event brought face to face investors/representatives of production capacities and people in decision-making bodies for the support schemes with CV for the energy produced from RES-E, offering the opportunity of a dialogue that will lead to optimizing the grant/monitoring. The purpose of the conference, the impressive number of participants and the high level of organization and competence are some of the pleasant impressions of the event. Overall, the conference was a successful one and I would like to attend more conferences, organised by GOVNET, on energy issues."
Iulian BACIU Energy Responsible – EGGER Romania
"During this event I learned interesting things about the biomass concerns and in particular I met people who actually do or want to do specific things. With some of them I already established contacts in order to identify potential collaboration opportunities."
Boris BOBU Operations Director – Energy Serv
Program
08:30 - 09:00

Registration

Welcome coffee and delegates registration

09:00 - 11:00

FIRST SESSION

Romanian Biomass, Biogas & Cogeneration Industry Landscape

Overview of the Romanian Biomass and Biogas Market

Renewable energy support scheme policies in Romania – the authorities view

Support schemes offered by the Ministry of Agriculture and Rural Development for financing the production of biomass

Biomass for Energy Production

Wood sourced biomass - policy presentation from the Ministry of Environment and Climate Change

Step by step - construction of a Biomass and Biogas facility - few legal insights to consider

SPEAKERS:

Elena Popescu - General Director, Ministry of Energy, SME's and Business Environment

Zoltan Nagy - Board Member Romanian Energy Regulatory Authority ANRE

Gerard Verdebout - President of ARPEE

Rodin Traicu - Deputy, Member of the Industry and Services Committee Chamber of Deputies

Dan Iacob - Director Policies and Strategies Direction Ministry of Environment and Climate Change

Tatiana Preda - Senior Counsellor Ministry of Agriculture and Rural Development

Laura Neacsu - Energy Practice Group Coordinator, Senior Associate at Noerr

11:00 - 11:30

Networking Coffee break




Business networking opportunity




11:30 - 13:30

SECOND SESSION

Developing Biomass, Biogas & Cogeneration energy projects in Romania

Biomass, Biogas and cogeneration plants in Romania – successful case studies

Novel technologies for turning organic waste into energy - BWE Energie

The excise of products obtained from biomass

Veolia: Some successful case studies on Biomass and Biogas

Gas engine cogeneration - case study on Brasov Project by Bepco

Bioenergy Suceava - case study presentation

Case study on the first biomass cogeneration plant in Romania - Soltilemn Gherla

SPEAKERS:

Gabriel Istoc - General Manager B-Team

Camilo Wilches - Head of the International Project Dev. BWE biogas

Mihai Petre - Senior Manager Customs&Global Trade Deloitte Tax

Francois Debergh - CEO Veolia Serbia

Senior representative of Bepco

Ilie Vasile - General Director Bioenergy Suceava

Catalin Dragostin - President of Escorom and Executive Director Energy Serv

13:30 - 14:30

Networking Lunch

Romanian Biomass &Cogeneration Conference - Networking Time
Speakers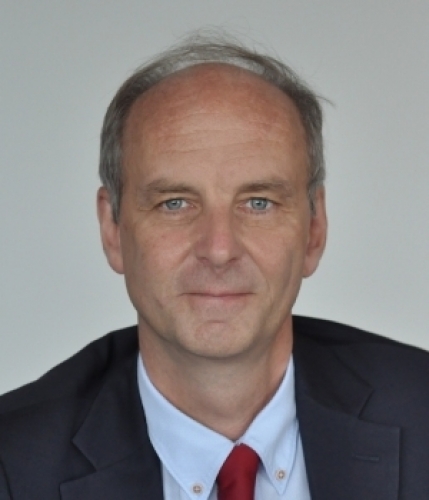 Gerard Verdebout
President of Romanian Association for Promoting Energy Efficiency
Mr. Gerard Verdebout is the President of Romanian Association for Promoting Energy Efficiency. He is in charge with Innovation and Markets Department at Veolia Energie Romania and has an experience of more than 27 years in the energy field.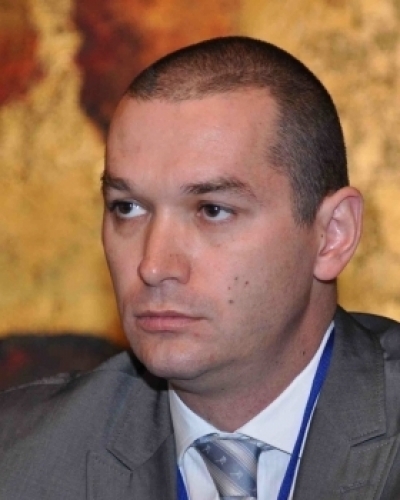 Zoltan Nagy
Board Member Romanian Energy Regulatory Authority ANRE
Mr. Zoltan Nagy is Member of the Board at the National Energy Regulatory Authority (ANRE). Before getting to ANRE he was General Counsel of the State Domains Agency.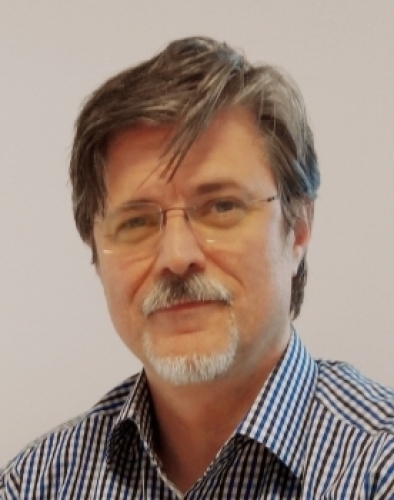 Gabriel Istoc
General Manager B-Team
Mr. Gabriel Istoc is one of the owners and General Manager of the B-Team Consult and Services SRL. The company acts in the industrial services through B-Team Corrosion Protection and energy industry through B-Team Energy and Environment which promotes the benefits of CHP, adsorption systems and biomass gasification technologies. Mr. Istoc is assisting young entrepreneurs in making their businesses grow and succed, being an active member of the European Insitute of Business Networking and Romanian Business Leaders Foundation. He acts as well in social area at international level, being an alumni of BMW Foundation.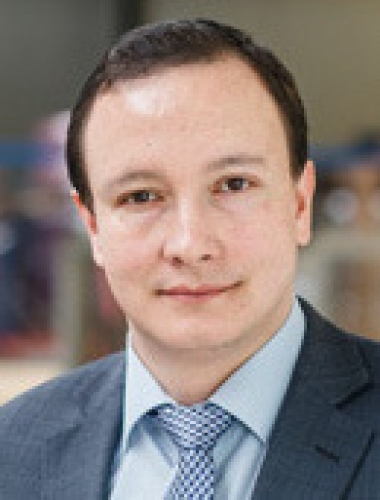 Camilo Wilches
Head of the international project development department BWE Bwe – biogas weser-ems GmbH & Co. KG
For the past 8 years, Mr. Camilo Wilches has successfully helped develop the biogas technology bwe offers today. As the head of the international project development department, He has designed, built and supervised international projects worldwide. Mr. Wilches is a civil engineer, with a master in renewable energy. He is contributing further with his PhD, by working on the flexible control of the power plants allowing better grid integration.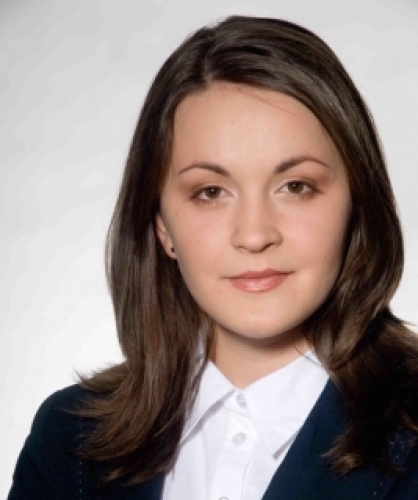 Laura Neacsu
Energy Practice Group Coordinator, Senior Associate at Noerr Bucharest
Ms. Laura Neacsu is the Energy Practice Group Coordinator and Senior Associate at Noerr Bucharest, being involved in numerous transactions involving renewable energy developments in the country. Laura advised national and international players with respect to
business structure and project implementation in the renewable energy field, environmental obligations and registration procedures. She assisted clients with setting-up wind, photovoltaic and bio-gas plants, power supply and purchase contracts 
and grid system connection agreements.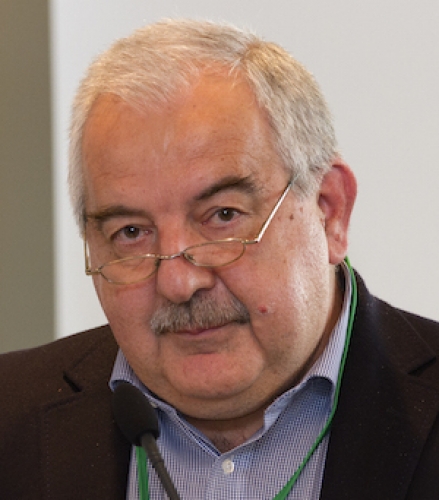 Catalin Dragostin
President of ESCOROM and Executive Director of Energy Serv
Mr. Catalin Dragostin is the Executive Director of Energy Serv since 1996. During this period, he implemented many energy efficiency projects and contracts with power plants and refineries in Romania and Bulgaria (Petromidia refinery, Pitesti power plant, Petrotel refinery, Neftochim refinery-Bulgaria, Pleven refinery-Bulgaria). Previously he worked for Romanian Energy Authority RENEL, on different positions.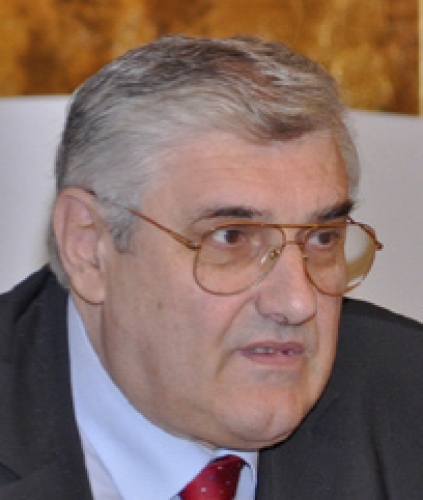 Rodin Traicu
Deputy, Industry and Services Committee of the Chamber of Deputies
Mr. Rodin Traicu serves as deputy for Industry and Services Committee of the Chamber of Deputies since 2012. Between may 2012 and december 2012 he served as Secretary of State for the Ministry of Economy, Trade and Business Environment. Previously he held various management positions in the private sector.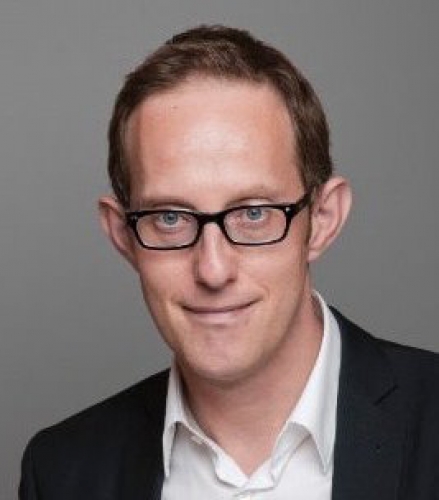 Francois Debergh
CEO of Veolia Serbia
Newly appointed in Serbia as CEO of Veolia Serbia, he will develop in Former Yugoslavia Countries the three business lines of VEOLIA: Water, Energy and Waste Management. He was previously Regional Manager for SADE in the Balkan Area, being in charge of developing construction activities in the water sector. CEO of three different companies in Romania (ACVATOT – HYDROSERVICE – VEOLIA WATER SYSTEMS & TECHNOLOGIES ROMANIA) he was also in charge of supervising and coordinating the activities of regional business units in Serbia, Moldova and Bulgaria.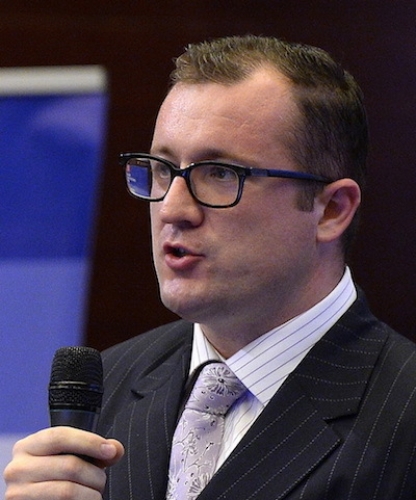 Mihai Petre
Senior Manager Customs & Global Trade Deloitte Tax
Mihai Petre brings 14 years of experience in consulting on excise and customs issues for local and multinational companies. Mihai is the coordinator of Customs and Excise consulting team at Deloitte Romania, active member of the Chamber of Tax Consultants of Romania and the author of numerous interventions in the media on issues of customs and excise, many of them based on correspondence with the European Commission.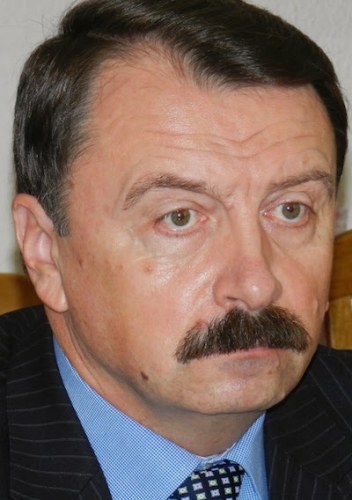 Vasile Ilie
General Director Bioenergy Suceava
Mr. Vasile Ilie is the General Director of Bioenergy Suceava since 2014. His management experience is doubled by high education in energy and environment sectors, also being granted with the Ph.D. degree by the "Gheorghe Asachi" Technical University of Iasi. Until 2014 when he assumed the position of General Director of Bioenergy Suceava, Vasile Ilie coordinated and managed the activities of Electrica Moldova (Suceava and Botosani subsidiaries) and E.ON Moldova (local subsidiaries).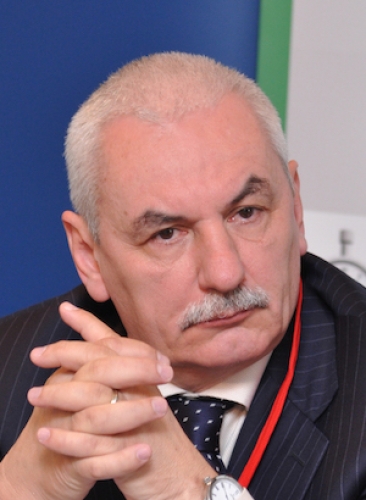 Serban Tiganas
CEO TEB Energy Business
Mr. Serban Tiganas is an experienced energy professional with an impressive track record of experience in Renewable Energy development. He was in charge with the coordination and commissioning of first CHP based on GE Jenbacher gas engines that run on biogas from biomass Moara-Suceava county as well as Co-ordinating and commissioning of district heating projects based on GE Jenbacher gas engines for: Ecogen Energy-Buzau; Bepco–Brasov; Vest Energo 1 & 2 Bucharest, Electro-Energy-Giurgiu etc.
Sponsors
Co-organizer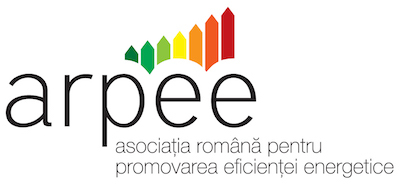 ARPEE
The Romanian Association for Promotion of Energy Efficiency (ARPEE) is a legal entity that has as a purpose to promote, develop and sustain the activities in the field of energy efficiency in Romania. As founding members ARPEE has nine Romanian private legal entities: ABB, Alstom Power, Dalkia, Elcomex, EnergoBit, GDF Suez Energy, Lafarge, Petrom, PwC.
NOERR
ORGANIZER
Noerr stands for excellence and an entrepreneurial approach. With highly experienced teams of strong characters, Noerr devises and implements solutions for the most complex and sophisticated legal challenges. United by a set of shared values, the firm's 500+ professionals are driven by one goal: our client's success. As one of the leading European law firms, Noerr is also internationally renowned with offices in ten countries and a global network of top-ranked "best friends" law firms.
Media partners
Venue
Hotel Intercontinental
BUCHAREST
Phone:
The Biomass, Biogas & Cogeneration 2015 National Conference will be organized at the InterContinental Hotel in Bucharest - Ronda Hall.

InterContinental Bucharest is a five star hotel that provides a highclass background for conferences, receptions and other types of events. Located right in the center of Bucharest, it is within walking distance from the Old City – Bucurestiul Vechi. The main subway station and the central bus station are just across the street. There are also taxi ranks directly in front of the hotel.

Special accommodation rates and hotel reservation

Summit participants benefit from special accommodation rates. Please send your accommodation requests directly to:
Mrs. Simona Sercan – Senior Convention Sales Manager
e-mail: simona.sercan@ihg.com
Tel:+4021.305.10.18

Registrations for the 2015 edition of the Biomass, Biogas and Cogeneration Forum are closed.
For any information regarding the next edition, please contact us at:
Office phone number: +4 0372. 900. 670
E-mail: sales@govnet.ro