Events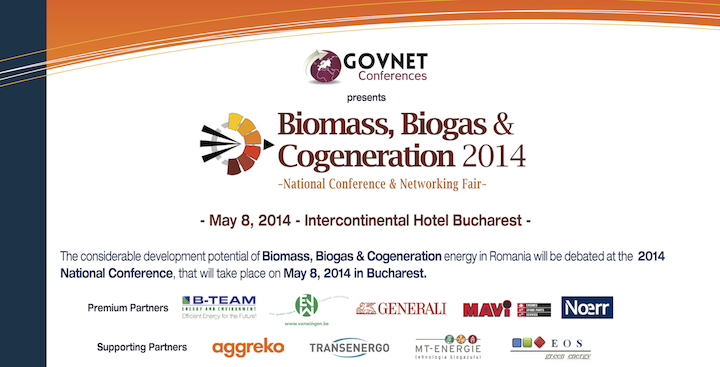 Biomass, Biogas & Cogeneration Romania - National Conference
May 08, 2014, HOTEL INTERCONTINENTAL, BUCHAREST
The considerable development potential of Biomass & Cogeneration energy in Romania was debated at the Biomass and Cogeneration - Romania 2014 National Conference, that took take place on May 8, 2014 in Bucharest.
Balancing power capacities are necessary in Romania, due to the fast growing wind and PV energy sectors, with Biomass power generation being one of the welcomed alternatives.
Over 150 delegates, representing the most important investors and plant operators in Biomass and Biogas attended this high level B2B conference that focused on local opportunities and challenges for the development of the Romanian energy sector, international co-operation in biomass projects, and project finance for bio-energy development in the country.
The conference was addressed to biomass producers, energy companies, owners of cogeneration facilities as well as other parties already involved or interested in the development of the sector in Romania.
Biomass and Cogeneration - Romania 2014 National Conference and Networking Fair - May 8, 2014 in Bucharest

Who attended:
Romanian authorities regulating the energy sector
Representatives of local authorities - City Mayors, Heads off local Councils, representatives of district heating companies
Biomass producers and

Biomass traders - domestic and international

Biomass and cogeneration plant operators
Biomass and cogeneration technology companies
Renewable energy financing professionals
Renewable energy law experts
Owners of large agricultural farms in Romania
Wood waste and pelleting companies
Grain storage and process facilities
Other entities interested/ involved in the bio-energy market
Post Event Testimonials
"I was very impressed with the high number of participants to this conference.The conference was well organized! We look forward to the next edition!"
Jean Pierre van WINGEN General Manager – VAN WINGEN NV
"Biomass, Biogas & CogenerationNational Conference, which took place on May 8, enjoyed a great participation. The Ministry of Agriculture and Rural Development is permanently connected to the necessities of the private sector on the biomass and biogas domains, taking in to account that the Romanian's agriculture is not fully exploited. In this context, farmers should pay special attention to the capitalization of biomass from agriculture, establishment of non-agricultural energy crops and the development of units capable to tap renewable energy sources, especially biomass. The future is not only for the food production but also for the renewable energy production that can be provided by the agriculture and related industries."
Tatiana PREDA Senior Counselor – Ministry of Agriculture and Rural Development
"EOS group of companies wishes to thank you for the opportunity of participating to Biomass, Biogas & Cogeneration Romania 2014. From our point of view the most expected event was a positiv one, marking business interests and showing his desire of involvement and finding answers and legislative clarifications. The event managed to empower the attention of the main actors in the energy sectors and the ministries directly involved. What remains is only that the simbioses between what it wants to realize. As far as you are concerned, as organizers, the profesionalism that you showed, made the event a successful one. For the next events, we wish GOVNET success and attention paid to beneficiares."
Liviu Augustin TARIN General Manager – EOS ENERGY
"The participation to the event dedicated to production technologies of electricity and heat using biomass and biogas as fuel it was a great opportunity to meet people directly involved in this field, with whom I was able to exchange ideas, information and I hope that we will also collaborate in the near future. The organizers of the event brought face to face investors/representatives of production capacities and people in decision-making bodies for the support schemes with CV for the energy produced from RES-E, offering the opportunity of a dialogue that will lead to optimizing the grant/monitoring. The purpose of the conference, the impressive number of participants and the high level of organization and competence are some of the pleasant impressions of the event. Overall, the conference was a successful one and I would like to attend more conferences, organised by GOVNET, on energy issues."
Iulian BACIU Energy Responsible – EGGER Romania
"During this event I learned interesting things about the biomass concerns and in particular I met people who actually do or want to do specific things. With some of them I already established contacts in order to identify potential collaboration opportunities."
Boris BOBU Operations Director – Energy Serv
Program
08:30 - 09:00

Registration

Delegates Registration and welcome networking coffee

09:00 - 11:00

FIRST SESSION

Romanian Biomass, Biogas and Cogeneration Industry Landscape

Overview of the Romanian Biomass and Biogas Market - Potential of Projects
Market support scheme policies in Romania – the Governmental view
Romanian Biomass, Biogas & Cogeneration Market Commercial Potential
Small and medium-sized projects for local communities
Agricultural Biomass - Potential, Re-valuation
Assessment of wood potential resource for wood operating and processing industry usage
Legal regulations changes applicable to the biomass sector in Romania
Market trends for Energy Crops - Ministry of Agriculture




11:00 - 11:15

Coffee break

11:15 - 13:00

SECOND SESSION

Developing Successful Biomass, Biogas & Cogeneration energy projects in Romania

What biomass and biogas projects succeed in Romania and why
Leading technologies overview – Romanian market specific demands
Novel technologies for turning organic waste into energy
Biomass and cogeneration plants in Romania – successful case studies
Challenges in sourcing sustainable biomas
Existing barriers in the biomass and biogas project development




13:00 - 14:30

Business Lunch

Romanian Biomass &Cogeneration Conference - Networking Time



Speakers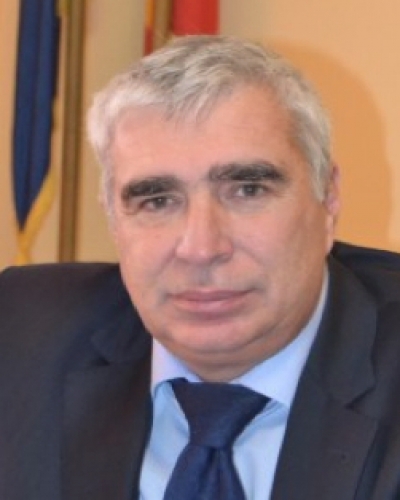 Mihail FÂCĂ
State Secretary in the Ministry of Envorinmental and Climate Change
Mr. Mihail FÂCĂ is Secretary of State within the Ministry of Environment and Climate Change since November 2013. Previously he held the position of President for the Romanian Agency of Environmental Protection ANPM. He holds a doctorate degree in mechanical and mechatronic engineering from the Polytechnic University in Bucharest.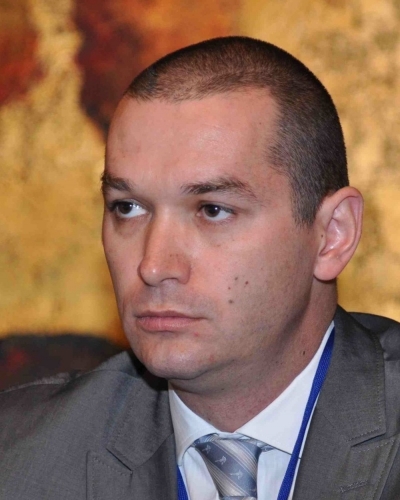 Zoltan Nagy
Board Member Romanian Energy Regulatory Authority ANRE
Mr. Zoltan Nagy is Member of the Board at the National Energy Regulatory Authority (ANRE). Before getting to ANRE he was General Counsel of the State Domains Agency.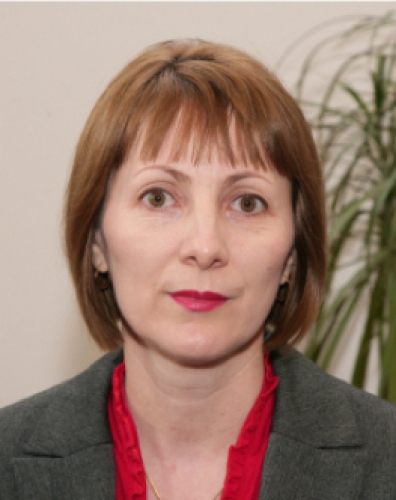 Tatiana Preda
Senior Counsellor in the Ministry of Agriculture and Rural Development
Ms. Tatiana Preda is involved in policymaking in the crop sector at the Ministry of Agriculture and Rural Development. She is a graduate from the Faculty of Agriculture of the University of Agronomic Science and Veterinary Medicine-Bucharest, and holds a M.Sc. in Sustainable Agriculture. She is working within the General Directorate for Agricultural Policies and Strategies of the Romanian Ministry of Agriculture and Rural Development since April 1999.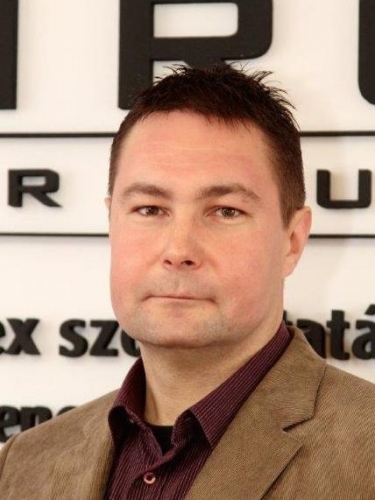 Gábor Eörsi-Tóta
General Manager New Life Energy
Mr. Gábor Eörsi-Tóta is the General Manager of New Life Energy. The company developed in Oradea a high efficiency 1.6 MW/h plant at the city landfill.
Presentation topic: The extraction of the landfillgas and recovery options.
Calin Campian
Perkins Business Manager Romania, Moldova and Hungary
Mr. Calin Campian is in charge at MAVIPROD with the coordination of the activities related to PERKINS spare parts, engines and service as well as FGWilson Generators, being responsible with managing the relationship with partners from Belgium, Germany and England.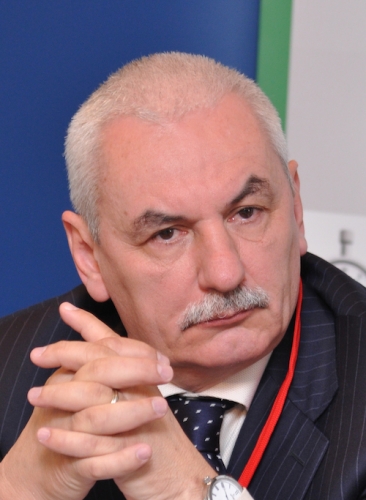 Serban Tiganas
CEO TEB Energy Business
Mr. Serban Tiganas is an experienced energy professional with an impressive track record of experience in Renewable Energy development. He was in charge with the coordination and commissioning of first CHP based on GE Jenbacher gas engines that run on biogas from biomass Moara-Suceava county as well as Co-ordinating and commissioning of district heating projects based on GE Jenbacher gas engines for: Ecogen Energy-Buzau; Bepco–Brasov; Vest Energo 1 & 2 Bucharest, Electro-Energy-Giurgiu etc.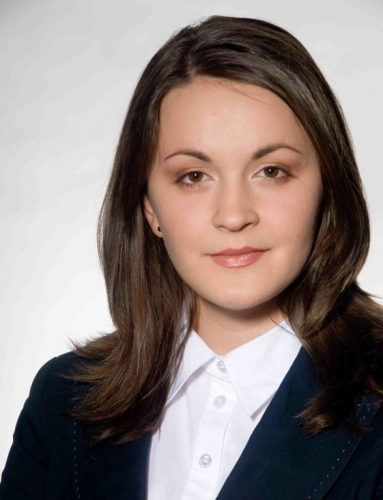 Laura Neacsu
Energy Practice Group Coordinator, Senior Associate at Noerr Bucharest
Ms. Laura Neacsu is the Energy Practice Group Coordinator and Senior Associate at Noerr Bucharest, being involved in numerous transactions involving renewable energy developments in the country. Laura advised national and international players with respect to
business structure and project implementation in the renewable energy field, environmental obligations and registration procedures. She assisted clients with setting-up wind, photovoltaic and bio-gas plants, power supply and purchase contracts 
and grid system connection agreements.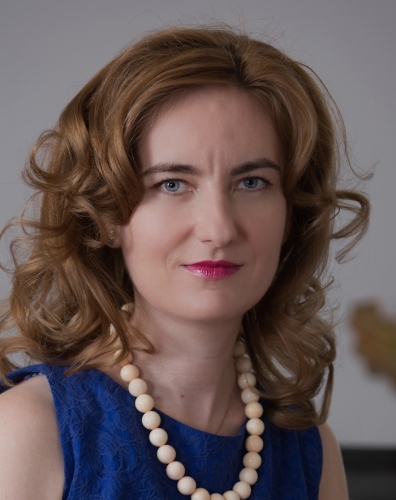 Georgiana Popescu
Non-Life Corporate Insurance Director, Generali Romania
Ms. Georgiana Popescu is the Non-Life Corporate Insurance Director, Generali Romania. A specialist in underwriting and reinsurance business, Georgiana Popescu has experience in the insurance field for nearly 15 years. She is working for Generali Romania since 2002 and currently she coordinates the corporate insurance business of the company which represent over 25% of the non-life company's business. Interested in leadership and strategy, Georgiana Popescu is involved in large projects covering the two areas of interest.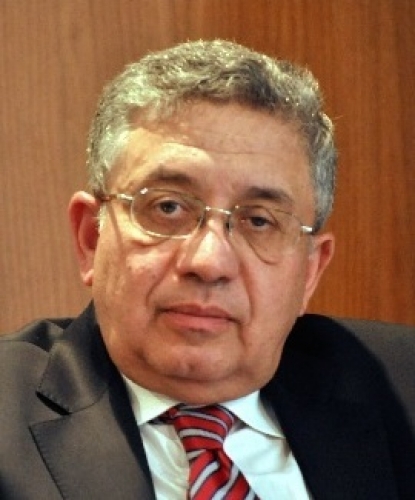 Ion Lungu
CEO of CEZ Trade Romania and President of AFEER
The present position of Mr. Lungu is General Director of CEZ TRADE Romania. Dr. Ion Lungu was elected President of Association of Electricity Traders from Romania (AFEER) in 2006. His background includes: President of Romanian Energy Regulatory Authority - ANRE , Director General of ELECTRICA - the Electricity Distribution and Supply Company, and member in the National Electricity Company's Board of Directors , Director of Supply Department of ELECTRICA.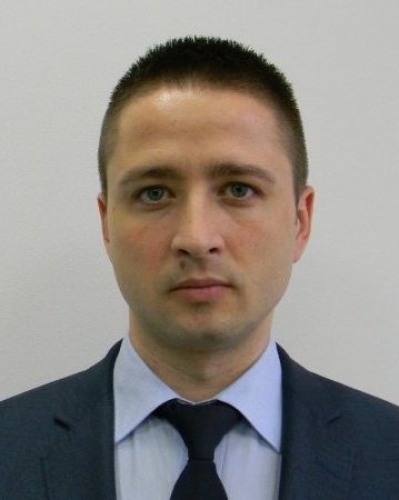 Catalin Tocu
Business Development Manager Aggreko South East Europe
Mr. Catalin Tocu is the Business Development Manager for Aggreko South East Europe, being involved in operational and project management for several gas power projects installed by Aggreko in Romania. He is responsible for western part of the country and Slovenia, Croatia, Serbia, Montenegro, Bosnia&Herzegovina.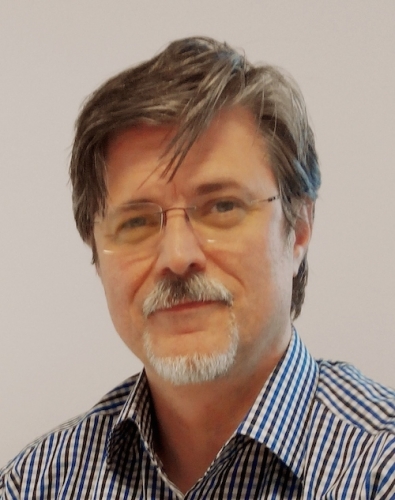 Gabriel Istoc
General Manager B-Team
Mr. Gabriel Istoc is one of the owners and General Manager of the B-Team Consult and Services SRL. The company acts in the industrial services through B-Team Corrosion Protection and energy industry through B-Team Energy and Environment which promotes the benefits of CHP, adsorption systems and biomass gasification technologies. Mr. Istoc is assisting young entrepreneurs in making their businesses grow and succed, being an active member of the European Insitute of Business Networking and Romanian Business Leaders Foundation. He acts as well in social area at international level, being an alumni of BMW Foundation.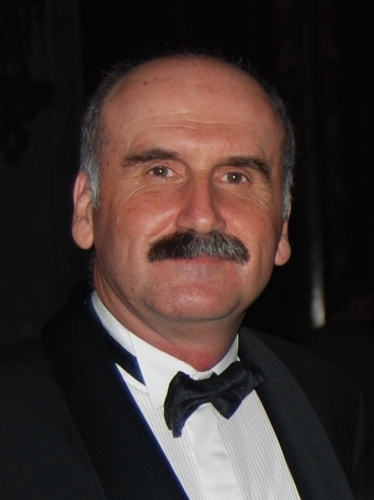 Victor Racolta
General Manager ENEAS Romania
Mr. Victor Racolta is the General Manager of ENEAS Romania, a company active in thermal energy production, cogeneration - CHP distribution systems design, engineering, supervision, maintenance and repair. He was directly involved in operational management and project management for several projects in Romania. Some of the latest reference projects include the restart of CHP units and appraisement for the district heating in Timisoara and Buzau, municipal wastewater treatment plant in Oradea, project management and commissioning for cogeneration plants in Codlea and Campina.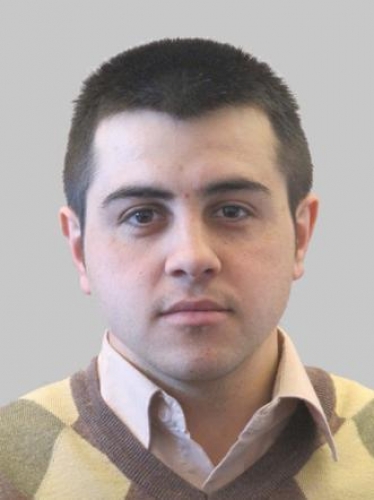 Iulian Baciu
Energy Responsible EGGER Romania
Mr. Iulian Baciu coordinated the authorization process, development and final grid connection for EGGER Romania's biomass thermoelectric plant located in Radauti , Suceava County with a capacity of 83 MWt and 14.50 MWe commissioned in January 2014. EGGER's Industrial platform in Radauti is the 16th production unit EGGER Group, one of the leading manufacturers of wood materials in Europe.
Liviu Birau
Executive Director IRIDEX Group
Mr. Liviu Birau is the Executive Director of IRIDEX Group. The company developed a plant producing electricity from biogas derived from the landfill in Chiajna with an initial capacity of 2.4 MW, that will reach in a few years a capacity of 7 MW. This is the first project of its kind in Romania.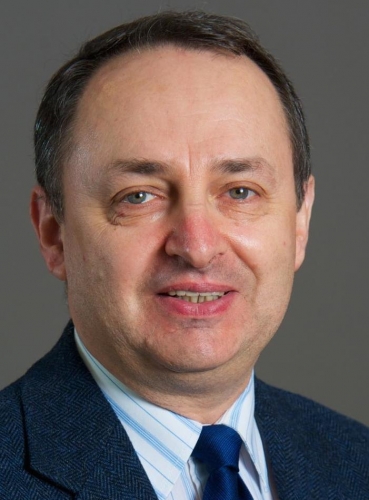 Gheorghe Tucu
General Manager Valeg Creative Solutions
Mr. Gheorghe Tucu is the owner and GM of Valeg Creative Solutions, a company providing consultancy, engineering, implementation, operating and maintenance services for small and medium size cogeneration applications. He succeeded to install more than 20 cogeneration units, on natural gas and biogas. His background also includes: CEO at IPA, Country Manager for Honeywell in Romania, General Manager at AB Energy Romania. He's currently President of the Romanian standardization body, ASRO, and member of the Board of RENAR, the Romanian certification body.
Sponsors
Supporting Organizations
WORLD ENERGY COUNCIL
WEC-RNC is a founding member of the World Energy Council, from 1924. WEC-RNC mission is to promote the sustainable supply and use of energy for the benefit of all. WEC-RNC members are: important national companies, trade companies, energy producers, suppliers and distributors, national electricity and heat regulatory authorities; non-working organizations, decisions makers; governmental agenties, energy users, research and development institutes, universities etc
AFEER Association of Electricity Suppliers in Romania
The Association of Electricity Suppliers in Romania is a nonprofit, independent, nongovernmental interprofessional association, whose main purpose is to define and support a common position of its members in matters related to the electricity supplying industry, as well as to represent its member electricity suppliers in front of the administration authorities and bodies with competences related to the electricity supplying industry, both in Romania and abroad, including for improving communication among social partners in approaching the matters related to the electricity supplying industry.
ROMANIAN MUNICIPALITIES ASSOCIATION
The Romanian Association of Municipalities (AMR), previously named the Romanian Federation of Municipalities (FMR), was set up in 1990 by 30 founding associate members (municipalities) as an organization dedicated to local authorities support and representation. The Romanian Association of Municipalities includes presently 103 municipalities and the six districts of Bucharest Municipality - 109 members (all cities with the status of "municipiu" in Romania).
Media partners
Event report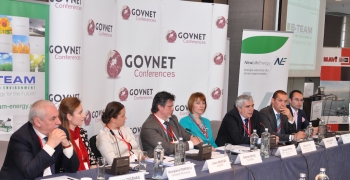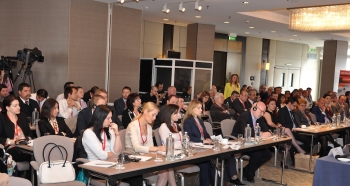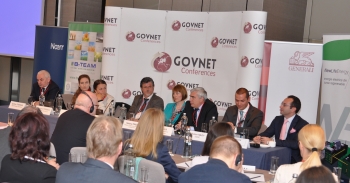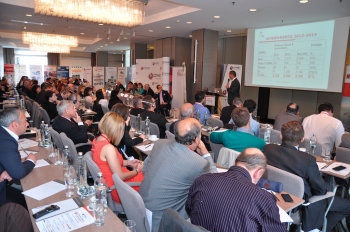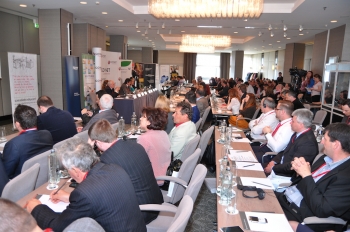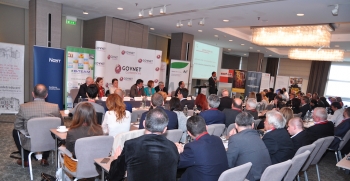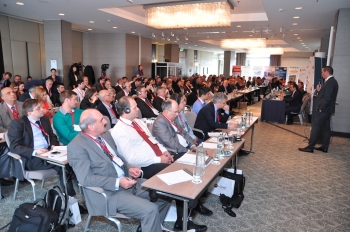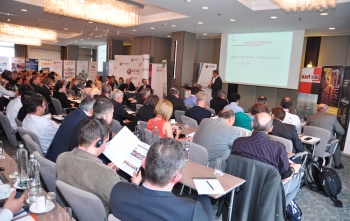 Venue
Hotel Intercontinental
BUCHAREST
Phone:+4021.305.10.18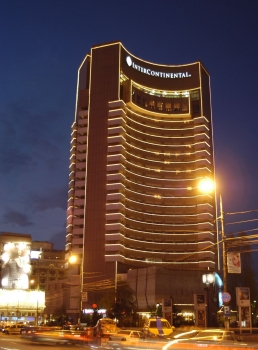 The Biomass, Biogas & Cogeneration 2014 National Conference
will be organized at the
InterContinental Hotel in Bucharest.InterContinental Bucharest
is a five star hotel that provides a highclass background for conferences, receptions and other types of events. Located right in the center of Bucharest, it is within walking distance from the Old City – Bucurestiul Vechi. The main subway station and the central bus station are just across the street. There are also taxi ranks directly in front of the hotel.
Special accommodation rates and hotel reservation
Summit participants benefit from special accommodation rates. Please send your accommodation requests directly to:
Mrs. Simona Sercan – Senior Convention Sales Manager
e-mail: simona.sercan@interconti.ro
Tel:+4021.305.10.18
Fill in the hotel reservation form attached to benefit fom the special delegate rates at the Intercontinental Hotel.
This conference ended.
We look forward of the next edition.
If you want to be informed about our next projects dedicated to Biomass, Biogas and Cogeneration please write us an e-mail: sales@govnet.ro