Events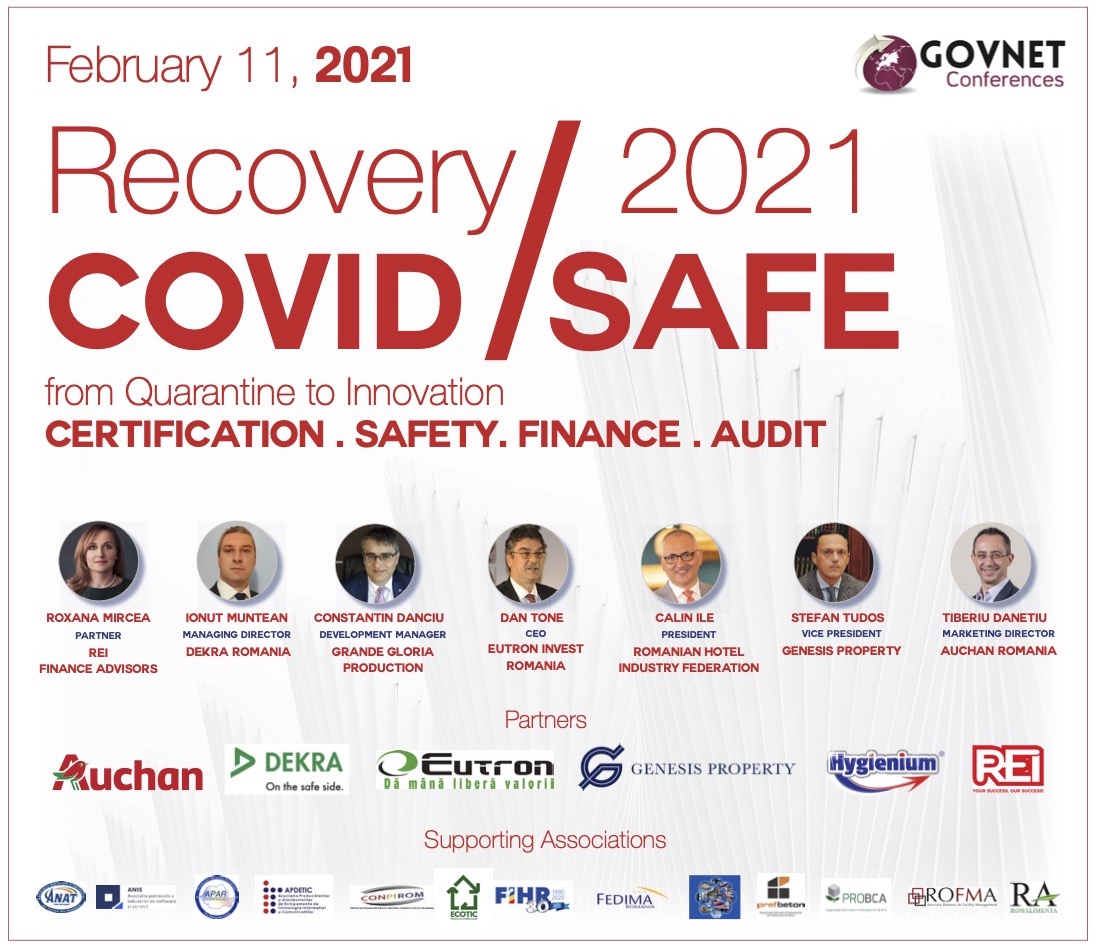 COVID SAFE 2021 - Recovery Forum
February 11, 2021, ONLINE ZOOM PLATFORM, BUCHAREST
Join us at the 2021 edition!
You are invited to participate in the 2021 edition of the
COVID SAFE / 2021 - Recovery Forum,
which will take place o
n
February 11, 2021
starting at 10.00 AM.
Unexpected market changes brought about by the spread of COVID-19 have severely affected the entire sector of the economy.
The industry will have to adapt to a new reality in which safety standards are fundamentally changing.
We will look at how retail spaces, office buildings, hotels or shopping malls can operate safely and meet the ever-changing expectations of the new normal.
Confirmed Speakers:
Ionut Muntean, Managing Director, DEKRA Certification
Roxana Mircea, Partner of REI Finance Advisors
Constantin Danciu, Development Director, Grande Gloria Production
Calin Ile, President Romanian Hotel Industry Federation
Dan Tone, CEO EUTRON Invest Romania
Ștefan Tudos - Vice President - Genesis Property
Tiberiu Danetiu - Marketing Director, Auchan Romania
Participation is free, with prior confirmation from the organizer and transmission of the access code.

NOTE: The conference access code will be sent individually on February 10, 2021.
Registration conditions: The program and the speakers are subject to change. Should the conference be cancelled due to force majeure, unavailability of the conference venue, speakers being prevented or for other good cause, the organizer reserves the right to cancel the conference.
Data protection and sharing of contact details
The Conference Organizer will collect and store your personal datafor the preparation and execution of the conference as well as to inform you about future projects related to your sector and line of work. Your contact data will only be passed on to partners directly involved in the conference organization process as partners for follow-up purposes. If you have any questions about our privacy policy and the processing of your e-mail and related personal data, do not hesitate to write us at sales@govnet.ro
Program
10:00 - 10:05

 OPENING ADDRESS AND SPEAKERS INTRODUCTION

Host: Adrian Ion - General Manager GovNet Romania

10:05 - 11:00

Safety Management Systems and their role in COVID-19 response

Covid-19 Security certification systems

Ensuring health, safety and hygiene of spaces - Approach to protocols

The role of producers and suppliers of health safety products and services in the economy

Gaining the trust of customers and employees in the context of COVID-19

Good practices on health and safety protocols implemented

11:00 - 11:30

Government Financing Support Programmes for Businesses

Financial aid, grants and subsidies available to the industry

Non-reimbursable financing options for the recovery of Romanian business

Approaching financing solutions - grants, state aid, European funds

11:30 - 12:00

Leveraging technology to streamline your response to COVID-19

Crisis Management and Digital Transformation

How IoT can help businesses reduce costs or improve the customer experience

The most impactful technological automation solutions available

12:00 - 12:30

FINAL Q&A SESSION

Closing remarks and Q&A session
Sponsors
Supporting Partners
Eutron Invest Romania
Eutron is a Romanian company that has been delivering custom tech solutions for over 25 years, meant to support their customers achieve or exceed their business objectives. Customer experience solutions, automated data/documents identification management, integrated security solutions, cash flow management and sustainability solutions are just some of the competences we have developed in all this time, while working with more than 3000 customers from various industries.
Media partners
Venue
Online Zoom Platform
BUCHAREST
Phone:0722.829.497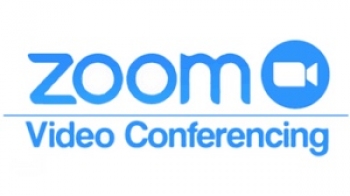 The procedure for accessing the video conference on the ZOOM webinar platform
Access ZoomMeeting in your internet browser
- Access the link provided by GovNET by e-mail, then click launch video
- Enter the Meeting ID and password (from the email received)
The ZOOM application opens, where we can connect WITH EXISTING ACCOUNT, NEW ACCOUNT or WITHOUT ACCOUNT
Participation is free, with prior confirmation from the organizer and transmission of the access code.
NOTE: The conference access code will be sent individually on FEBRUARY 10,2021
Taking into account the provisions of the 2016/679 / EU Regulation, we inform you that your contact details are in the database of Govnet Conferences being obtained directly as a result of past correspondence, participation or registration to an event you attended or because of publication in public information media.
As Govnet processes personal data both for contractual purposes and to keep you up to date with our activities, we want to make sure that our organization has taken appropriate technical and organizational measures to protect your data. If you no longer wish to be informed about Govnet Conferences Romania's services and events, please submit a request for the removal of your data at sales@govnet.ro