Events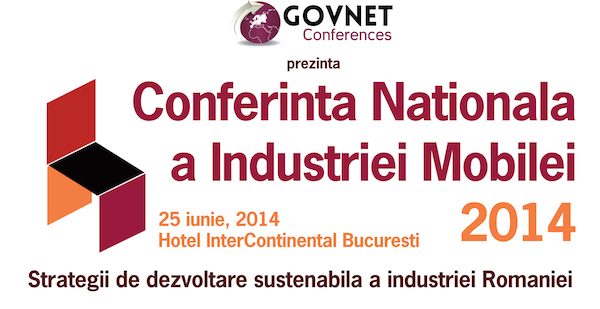 Conferinta Nationala a Industriei Mobilei
June 25, 2014, HOTEL INTERCONTINENTAL, BUCHAREST
Industria mobilei este pentru Romania unul dintre sectoarele cheie in strategia de dezvoltare sustenabila a tarii. Situata pe un loc de frunte intre segmentele industriale de export, companiile active in sectorul productiei de mobilier au dezvoltat o puternica prezenta pe plan european si mondial.
Reprezentantii celor mai importanti productatori de mobila, furnizori de materie prima si retaileri majori la nivel european se vor intalni la Bucuresti in cadrul Conferintei Nationale a Industriei Mobilei ce va avea loc in data de 25 iunie 2014 pentru a discuta provocarile si oportunitatile de dezvoltare sustenabila a acestui sector de importanta majora.
Reprezentanti ai Guvernului Romaniei, Ministerului Finantelor Publice, ai Ministerului Economiei si Mediului de Afaceri, ai Ministerului Fondurilor Europene si altor organisme ale autoritatii centrale vor fi invitati sa prezinte strategia guvernamentala a sectorului si sa raspunda la intrebarile lansate din partea mediului privat.
Va invitam sa va inregistrati participarea pentru a beneficia de accesul la o platforma premium de discutii, networking si business la cel mai inalt nivel.
Fiti alaturi de liderii industriei de productie de mobilier din Romania la cea mai importanta conferinta dedicata sectorului!
Program
08:30 - 09:00

Inregistrarea Participantilor

Delegates Registration and welcome coffee

09:00 - 11:00

FIRST SESSION

Romanian Furniture Industry Outlook

Regulatory and Investment environment - Governmental views on the development and challenges of the sector
Furniture manufacturing industry challenges and potential in Romania
Understanding Romania's competitive edge - What are the reasons for investing in this country?
Romania vs. China - is production still viable in this country ? Which are the keys to stay competitive

11:00 - 11:30

Pauza de cafea

11:30 - 13:00

SECOND SESSION

The Romanian Furniture Manufacturing Industrial Sector - How to stay competitive?

This industrial sector holds an incredible potential for development. This panel will focus on presenting the keys of staying competitive, giving a platform for the manufacturing companies to voice out the challenges and solutions for gaining a competitive edge. The panel will also cover current barriers to producing furniture in Romania and strategies to address and overcome those barriers.

The Romanian Market analysis - Real challenges and proposed solutions
Legislation - how to help of hinder the development of the sector
Export - the main drive for the industry
Brightest solutions for the darkest challenges in the furniture manufacturing industry
Financing programs for the sector - the banks view

13:00 - 14:00

Networking Lunch

Masa de pranz de networking cu participantii din partea autoritatilor si sectorului privat
Speakers

Lista vorbitorilor din cadrul conferintei va fi updatata in zilele urmatoare.
Va rugam sa reveniti pentru ultimele detalii referitoare la evolutia agendei de prezentari.
Pentru detalii suplimentare va rogam sa ne contactati la adresa sales@govnet.ro
Sponsors
Supporting Organizations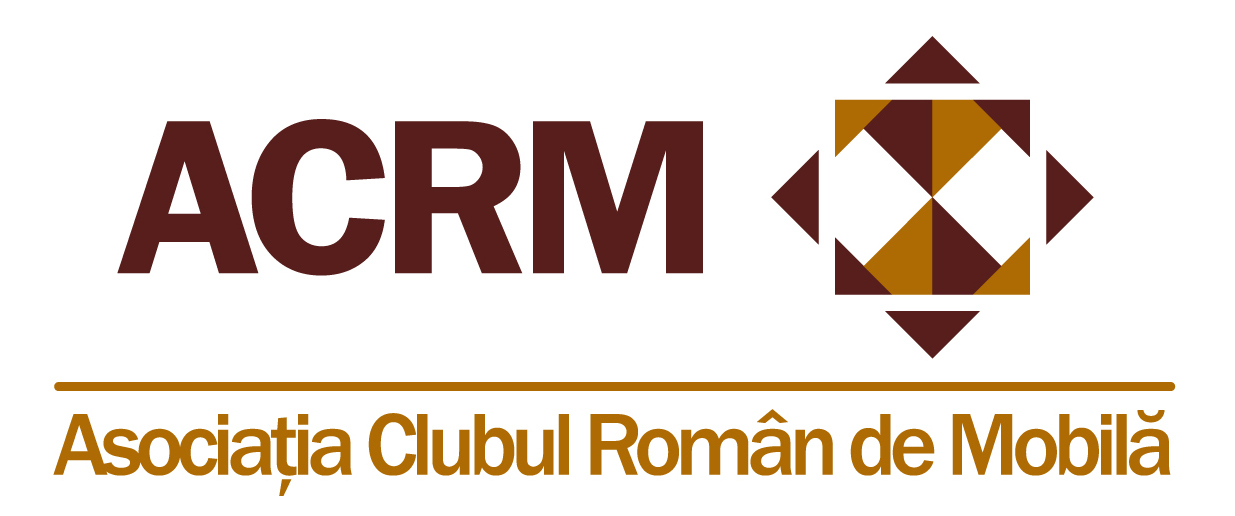 Asociatia Clubul Roman de Mobila
Asociatia Clubul Roman de Mobila s-a format pe 20 mai 2011, in urma semnarii Actului de Constituire, de catre cei 9 membrii fondatori. Esenţa Asociaţiei Clubul Român de Mobilă este colaborarea pentru atingerea obiectivelor comune. In prezent, ACRM reuneste in jur de 40 de firme din domeniul industriei de mobilier si design de interior. La baza infiintarii ACRM a stat nevoia de o mai buna reprezentare a firmelor din Clubul Român de Mobilă, atat în relatia cu furnizorii, cat si cu clientii, fie asociatii sau companii multinaționale. Consolidarea puterii de negociere in relatia cu furnizorii a permis firmelor din clubul ACRM sa depaseasca problema capitalului faramit si sa obtina beneficii specifice.
Misiunea ACRM este de a ridica nivelul de cunoaştere şi de recunoaştere a calităţii mobilierului in rândul clienţilor actuali şi potenţiali, prin programe de informare. ACRM reprezinta si promoveaza industria mobilei din Romania, interesele producatorilor de profil in dialog cu partenerii interni si externi, alaturi de pregatirea personalului din industria mobilei.
Media partners
Venue
Hotel Intercontinental
BUCHAREST
Phone: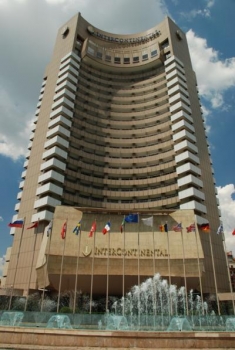 InterContinental Bucuresti este unul dintre simbolurile Capitalei, fiind primul hotel de cinci stele din Romania si cel de-al doilea hotel construit de lantul hotelier InterContinental intr-o tara comunistă.
Este un hotel de 5 stele ce apartine lantului de hoteluri Intercontinental, fiind, mai bine de treizeci de ani, cea mai inalta cladire din Romania (circa 80 de metri) situat in centrul Bucurestiului la doar cativa pasi de Teatrul National sau Universitatea Bucuresti. Cele trei restaurante ofera produse traditionale romanesti si internationale la alegere.
Recent renovatul centru de intalniri de afaceri si centru fitness (piscina incalzita, sauna, centru de frumusete) adauga o nota de lux.
Taxa de participare: 89 Euro + TVA / persoana
NOTA: Participarile sunt confirmate dupa achitarea in avans a taxei de participare.
Taxa de participare include accesul la conferinta, pauzele de cafea si pranzul de networking precum si documentatia aferenta prezentarilor din cadrul conferintei.