Events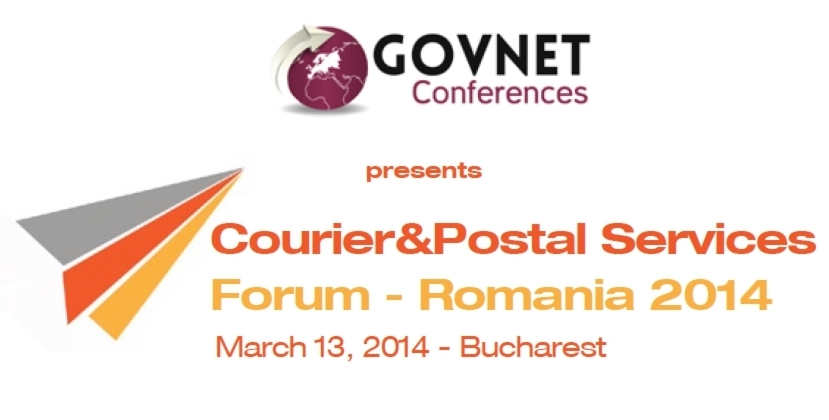 Courier&Postal Services Forum 2014
March 13, 2014, ATHENEE PALACE HILTON, BUCHAREST
The Romanian Courier services market is one of the most dynamic sectors with an estimated annual growth of more than 30 percent, one of the highest growing markets in BDC in Europe. Fuelled by the expansion of e-commerce, companies in the industry are looking for innovative ways to expand their business and respond to the changing demand of the customers.
The
Courier & Postal Services Forum 2014
aims to bring together representatives of courier and postal services companies to meet up with authorities, e-commerce community, clients, banks and payment service providers, equipment and other related businesses to exchange and share their experiences and research about the sector.
This will be a senior-level event, attracting the industry leaders in an interactive conference that allows to share thoughts on the best strategies and innovative products for growing your business.
Who attended:
- Management representatives of courier and postal services companies
- Major clients for the courier service industry - Banks, e-commerce, Energy utilities, Medical, Telecom
- Representatives of authorities regulating the postal services in Romania
- Representatives of banks, card issuers, payment service providers, leasing and financial institutions
Post Event Testimonials
"The Courier & Postal Services Forum was a good opportunity to consolidate our relationship with the industry, meet new people and find old acquaintances. The event facilitated a constructive exchange of ideas, as well as sharing views on the latest tendencies in the market. It was wonderful to see all that energy and willingness to innovate, it gave me great hope for the future of the postal sector in Romania. I am looking forward to the 2015 edition of the event."
Catalin MARINESCU, President – ANCOM
"Courier & Postal Services Forum 2014 did an extraordinary thing: to bring almost everyone involved in this market - competitors, customers, suppliers, authorities. The professionalism and openness shown by people with valuable business experience have made me and my colleagues participating in this event to be a very interesting, productive and enjoyable experience. I appreciate your initiative and I wish to see you again next year"
Dorin FIRUTI, General Manager – Romkuvert IND SRL
"The "Courier and Postal Services Forum 2014" was a fine initiative that we are very proud to have partnered with. Taking into account the development of the e-commerce sector, the Romanian courier market faces a series of opportunities that we should understand properly so as to make the most of, businesswise. The event has been a very interesting one, as it helped those present gain perspective on the directions of the Romanian market, with both opportunities and challenges. I very much appreciated the conference itself, the ideas and projects my fellow business partners presented, as well as the networking part, given the fact that successful professionals had an opportunity to exchange ideas and get in contact. We very much look forward to the next event."
Serban ZAVERDEANU, Director Executiv – Promotional Interservice
"An extremely beneficial event for both courier and postal services companies and their suppliers. The organization was impeccable and the moderator was at the height of the event managing to maintain control of discussions, presentations, but also of debates.
Govnet deserves all the compliments for this event, managing to gather under one roof for a few hours, the big names of the industry and to settle relations between courier companies and suppliers and service providers."
Daniel GHEORGHE, Account Manager – Truck Tires –Michelin Romania
"The event was very helpful, well organized and with many relevant guests"
Gabriel GHITA, Business Development Manager CEE, Customer Division – MasterCard
"The fear to participate in a first-conference event exclusively dedicated to couriers was immediately blown away by the room full of people very interested in the accomplishments and needs of the industry. It's a credit to the organizers who have acted levers needed to create opportunities. If the first step was done with such success that I can only be very optimistic in what I believe will become an event of great interest."
Felix PATRASCANU, Managing Director – FAN Courier
"First I want to thank GOVNET for the invitation.
Starting from the right location for such an event, analyzing the participants both in terms of the presence and quality (major public – executive management), moving to the quality of the presentations and experience of those who have presented, attention to topics and active participation throughout the day, made this event to be a successful one for both courier work and related activities. Courier activities are extremely interesting both for profile companies and for contributors, which is why discussions about the latest innovations and trends are necessary for proper development of this sector and to provide high quality services and affordable for customers. As a representative of the auto industry, I am excited to participate at such events during which we have the opportunity to identify new business opportunities and to meet the transport needs of our clients. As an invited speaker at this event, I want to congratulate you both for organisation and event program."
Daniel FLACAU, Senior Key Account Manager Vanzari Vehicule Comerciale – Renault Commercial Roumanie
"I would firstly like to congratulate you for the idea, its materialization and organization. It was a pleasure to know you and your colleagues with whom you have done an excellent job. I hope the next event to stand up to the one for which I congratulate you again."
Miklos SZOBOSZLAY, Division Manager – GLS Romania SRL
"Many Thanks for the conference organisation. It was very well run."
Mark HOBBS, Middle East Sales Manager – MiX Telematics
Program
08:30 - 09:00

Registration

Delegates registration and welcome coffee

09:00 - 11:00

First Panel

Romanian Courier and Postal Services - the market outlook

Regulatory aspects for the courier and postal services sector – a view from the authority

Romanian Market: dynamics & how the industry must innovate
Disruptive innovation - a must for the same day delivery services
Exploring ways to add value in today's courier services
Increase service efficiency with mobility

The benefits of an In Vehicle Monitoring System to the Logistics Industry

The evolution of a leader

11:00 - 11:15

Coffee Networking break




11:15 - 13:00

Second Panel

Innovative Business formats to adapt to the current market demand

Streamlining and innovation in Postal and Courier Services, supported by SAP

Your market is Europe
Dealing with fluctuating demand - optimizing networks and delivery time
The importance of service differentiation to secure success - niche markets to explore
Upgrading fleets - a key to stay competitive
Delivering peace of mind

13:00 - 14:00

Networking Lunch




14:00 - 15:30

Third Panel

Solutions to increase competitiveness in courier services

The impact of online shops on the courier services - the new type of customers

Higher profits in a descending market - the Romanian Post presentation

Exit Strategy Planning - How to prepare for, and how to sell your business?

Consumer demands - flexible delivery options

Challenges and opportunities in the Romanian e-commerce

15:30 - 16:00

Closing remarks
Speakers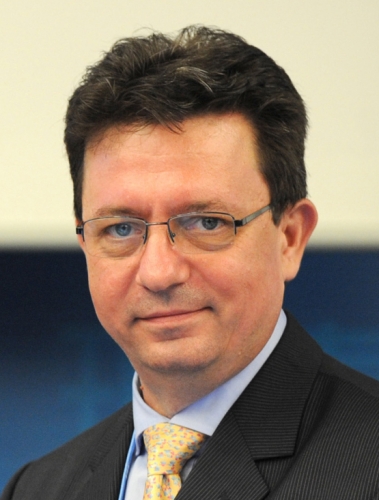 Catalin Marinescu
President of ANCOM
Catalin Marinescu was appointed President of the National Authority for Management and Regulation in Communications of Romania – ANCOM – in April 2009, for a six-year mandate. In this capacity, he oversees the implementation of the national policy in the domains of electronic communications, audiovisual communications and postal services. His activity is dedicated to fulfilling the Authority's mission of protecting the interests of the communications consumers in Romania, by promoting competition in the communications market, ensuring the management of scarce resources, encouraging innovation and efficient investments in infrastructure.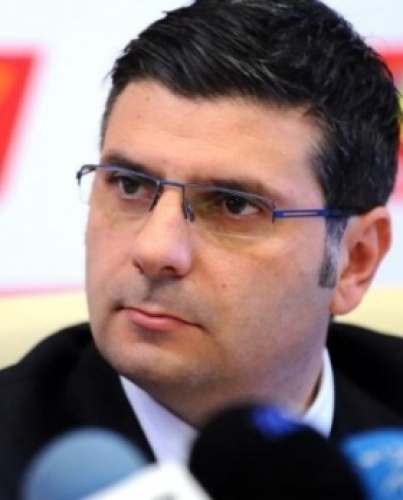 Alexandru Petrescu
Vice-President, Executive Director – Division of Strategy & Development for the Romanian Post
Alexandru Petrescu is the Vice President of the Romanian Post, the national postal operator in the field of postal offices. Alex is running the Financial Services, Commercial & Partnerships, Logistics, Finance, Strategy and International Co-operation Divisions across 36 000 employees and 7200 branches in Romania, Italy and Spain. He is also the President of the Commission for Preparation and Monitoring of Romanian Post Privatisation Process, appointed via Order of the Minister for Communications and Information Society, as part of the agreement between IMF and the Romanian Government. Previously London based, Alex has been driving prepaid development in the UK and Europe for several years, from various positions in prepaid focused companies, most recently Raphaels Bank.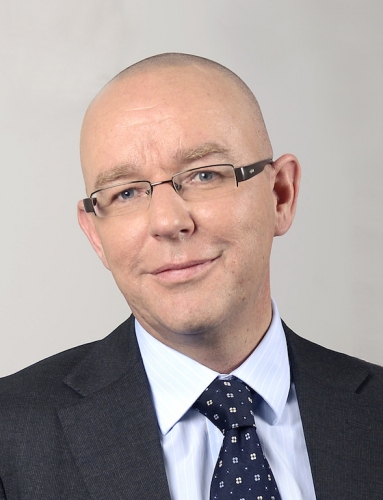 Gian Sharp
CEO of Cargus
Graduate of an MBA from Durham University Business School, Gian Sharp has built a solid career for 22 years in the international logistics company DHL International. Throughout his experience, Gian has held several managerial roles in the company, being involved in the coordination of DHL activity from different centers in Asia and Eastern Europe. As Country Manager of DHL Romania (2001 - 2012), he was able to consolidate DHL's position on the local courier services market. From April 2013, he took over as CEO of Cargus and is responsible for implementing the largest investment in the company's history.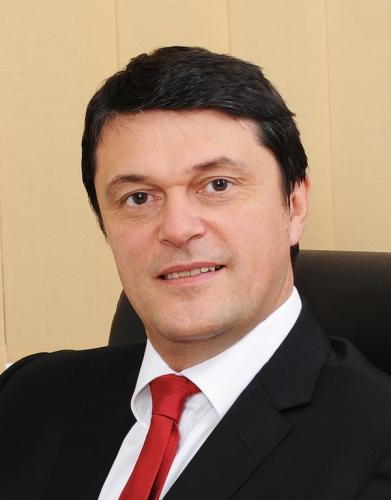 Lucian Aldescu
CEO of DPD Romania
Lucian Aldescu is CEO of DPD Romania – a courier company with 40 years of experience in Europe. Lucian started his career in transport & logistic filed in 1994, as a logistic manager for Eculine. In 1997 he founded, with James Gray-Cheape, Pegasus Courier, company acquired in 2008 by Geo Post – Yurtici Kargo Group and named DPD Romania. Lucian Aldescu graduated an MBA program at Tiffin University and was the president of AOCR (Courier Operators Association of Romania) during 2009-2011.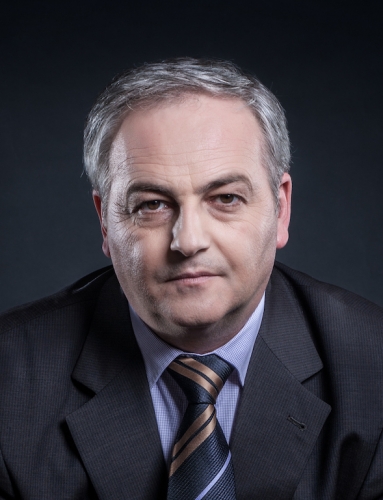 Felix Patrascanu
CEO of FAN Courier
Felix Patrascanu is one of the founders of FAN Courier, the leader of the courier companies in Romania for the past 8 years. FAN Courier started its history in 1998, when the three Romanian entrepreneurs, Felix Patrascanu, Adrian Mihai and Neculai Mihai dreamt of turning the new formed company into the greatest provider of courier services in Romania. The plan became reality in 2006 and since then FAN Courier has been Gladly, Anywhere from the first place.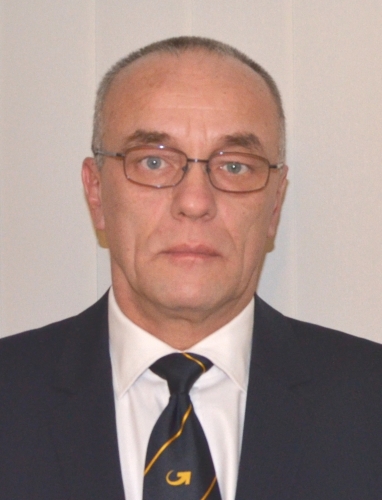 Miklos Szoboszlay
Division Manager at General Logistics Systems
Miklos Szoboszlay is Division Manager at General Logistics Systems since 2008. His previous professional experience includes positions within companies such as Kempinski Hotels and Shell. He holds an MBA degree from the Academy of Economic Studies in Budapest. GLS General Logistics Systems B.V. ( headquartered in Amsterdam ) offers reliable and high quality parcel services for 220,000 customers in Europe, plus logistics and express services. GLS has 37 international hubs and 667 warehouses. Approximately 14,000 employees manage 380 million parcels a year.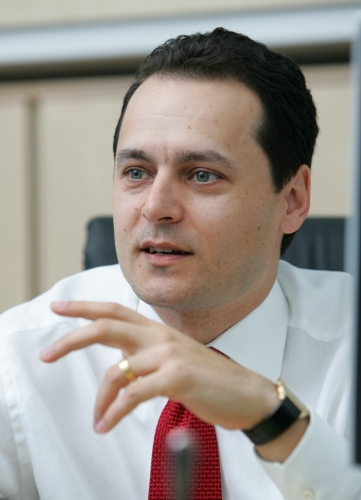 Marius Ghenea
President of ARMO
Marius Ghenea is a renowned Romanian entrepreneur, the business man to go to when you have a golden idea, and the person to trust for guidance in case of business challenges. Some of his day to day professional responsibilities include being President for the Romanian Association of E-Shopping; Board Advisor Maastricht School of Management Romania; and Board Member in the Community Foundations Program. Always a member of the business TV show Arena Leilor, co-organizer and lector of the entrepreneurial School for StartUps, he still finds time for writing his first book dedicated to the entrepreneurial field and the Romanian business market: "Antreprenoriat, drumul de la idei catre oportunitati si succes in afaceri".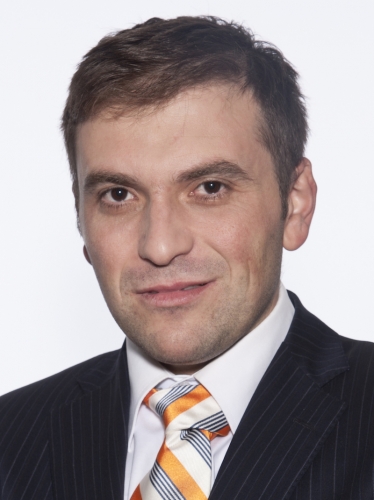 Mihai Macelaru
Head of M&A at NOERR
Mihai Macelaru, Head of M&A Practice, has an extensive experience and an outstanding track record in the field of M&A, advising clients in connection with several of the most challenging and famous transactions implemented on the Romanian market in the last years. The industries range in which he advised his clients includes telecommunication & media, mining and natural resources, agri-food business, energy, industrial manufacturing facilities. He has been involved either on the buy-side, assisting private equity houses or strategic investors, or on the sell-side, in all kind of M&A deals, starting from privatization processes and continuing with silent auctions, joint ventures and complex mergers.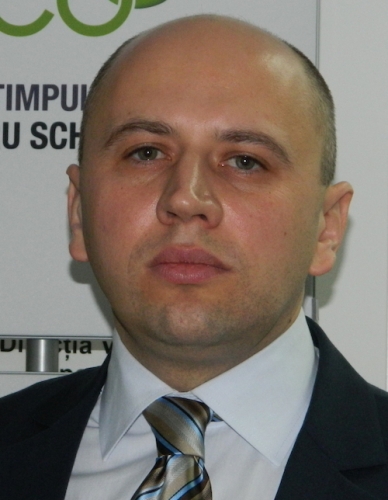 Daniel Flacau
Senior Manager LCV in Special Sales Division of Renault Commercial
Daniel FLACAU is Senior Manager LCV in Special Sales Division of Renault Commercial Roumanie. Ranked 1st in Europe in LCV sales during the last 16 years, Renault has managed to consolidate its top position also on the Romanian market for the last 3 years (top 3). Renault presence in Romania is backed-up by a national network of 38 dedicated dealerships, 12 of them being especially created for serving legal entities in their daily business needs.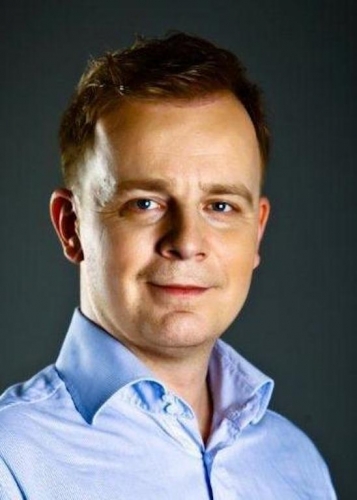 Octavian Badescu
Founder of Sameday Courier
Octavian Badescu is an entrepreneur and the founder of fast delivery courier company, Sameday Courier. He has a managerial experience of over 10 years in the fast courier business and established companies in areas such as online retail sites, direct marketing and market research. In 2012, he made the exit of Retailplus Eastern Europe, selling the company to the world leader in market research - AC Nielsen.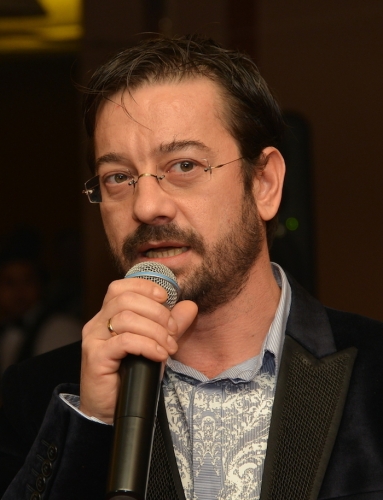 Sebastian Emilian Balasescu
Founder of Urgent Courier
Sebastian Emilian Balasescu is the founder of Urgent Courier, a company that he established in 2004, dreading the potential growth of the courier services market. After 10 years, Urgent Courier reached a turnover of RON 115 million in 2013 with a total of over 8,000,000 transport AWB. Currently Urgent Courier employs aroudn 1,500 people and has a market share of 17 percent, which places it among the top firms in Romania's courier service sector.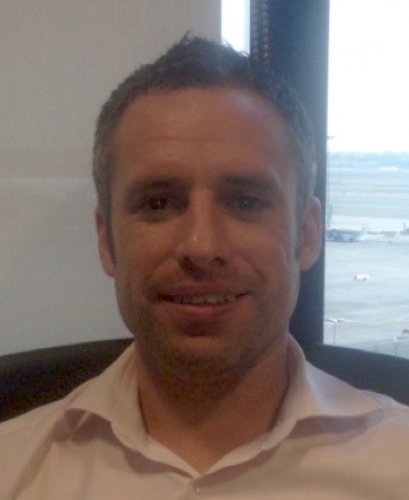 Mark Hobbs
Middle East Sales Manager at MiX Telematics
With a successful career with TNT Express both in the UK and the United Arab Emirates where Mark held the position of Major Account Manager for 5 years Mark joined MiX Telematics initially as a Client Consultant before moving back into a Sales Management role. Currently, Mark manages a team of individuals passing on his experience and knowledge. In addition to this Mark works extensively with MiX Telematics Blue chip clients who include BP, Shell, and DHL promoting both land transportation safety as well as optimising their vehicle fleets.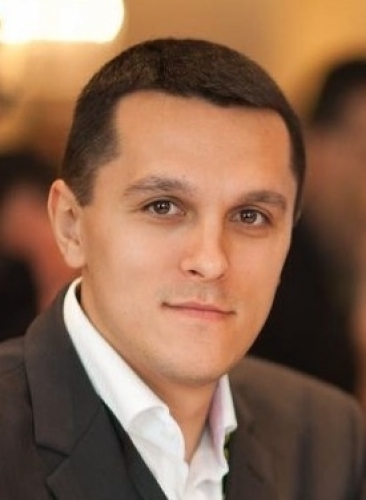 Sorin Ionascu
Territory Account Manager at Motorola Solutions
After 9 years of experience in technology sales he is the local representative of Motorola Solutions, responsible for markets in Romania and Bulgaria. Sorin is a passionate promoter of mobility and its benefits, having deep knowledge and understanding of enterprise mobility best practices. Motorola Solutions is a leading provider of mission-critical communication solutions and services for enterprise customers and government.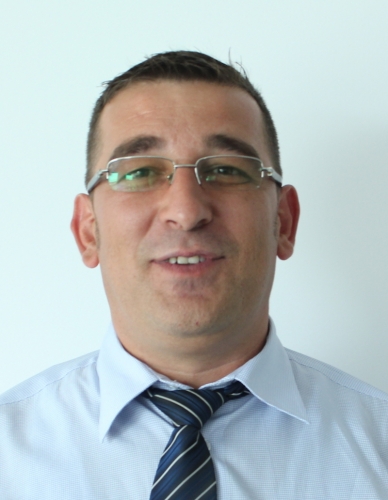 Ciprian Martin
Sales Manager at Michelin Romania
Ciprian Martin has an experience in sales of over 15 years and 9 years in Michelin Romania where he currently coordinates the sales activity for truck tires. Michelin is a leading tire company dedicated to sustainably improve the mobility of goods and people by manufacturing and marketing tires for every type of vehicle and offers mobility support products and services. Michelin has a history of 13 years in Romania, 3 plants and approximately 3000 employees.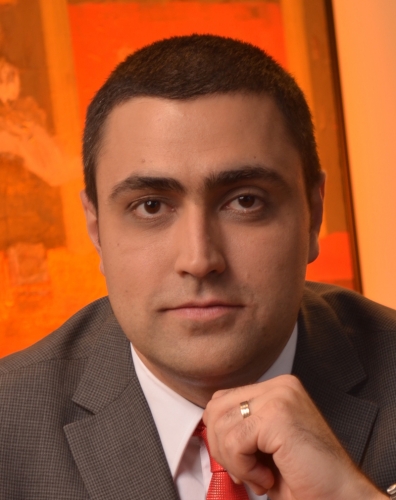 Gabriel Ghita
Business Development Manager CEE at MasterCard Europe
Gabriel Ghita is Business Development Manager CEE , at MasterCard Europe. With a background of more than 10 years in the cards industry, Gabriel Ghita has been a member of the MasterCard team in Bucharest since 2007. His main responsabilities as a Business Development Manager for Central and Eastern Europe are identifying new business opportunities together with the partner financial institutions and the development of new payment technologies: contactless, mobile payments, solutions for e-commerce.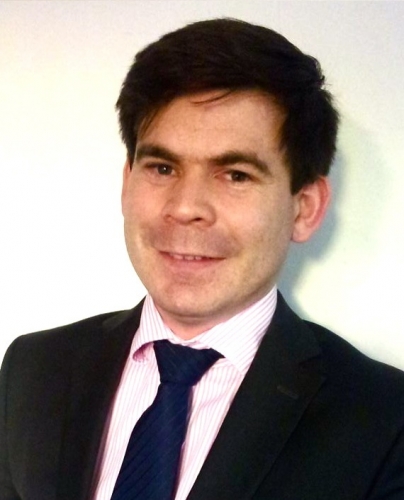 Hugues Courcier
Head of Business Development Europe & CIS of SCCP Europe
Hugues Courcier is the Head of Business Development Europe & CIS of SCCP Europe. A veteran of the enterprise technology sector, Hugues brings with him more than a decade of experience in IT business solutions across diverse industries such as insurance, healthcare and payment. Previously, Hugues supervised the Sales and Technical team and navigated MobileTag through the EMEA markets. In 2010, participated at the creation of 4G SECURE. He graduated with a degree in Business Administration and Management from the European Business School in Paris named ISG.
Mihai Toma
Channel Sales Manager at SAP Romania
With an experience of more than 5 years within SAP, Mihai Toma is coordinating SAP Business Solutions sales for the Services market. Together with our partners he has developed local projects on the Postal and Logistic markets, delivering customers valuable results in terms of revenue, process optimization and real time analytics.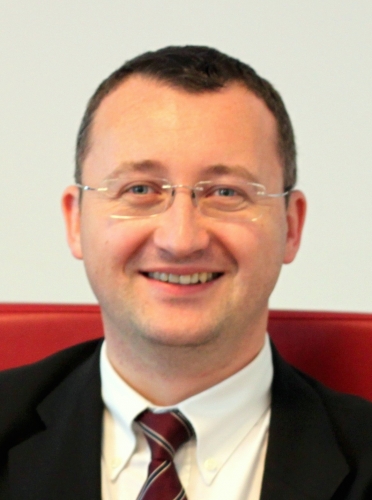 Marcel Isăilă
Co-CEO of Fair Value, SAP partner
Currently the Co-CEO of Fair Value, the first SAP partner in Romania to receive the highest level of partnership and accreditation in relation to SAP AG, SAP Gold Partner, Marcel Isăilă has a background in software development and sales, having previously worked as Integrated Solutions Director, Business Solutions Manager, Software Development Manager and Software Project Manager for Softwin. He is the promoter of an unique line of business on the Romanian market: "Bussiness Value", a mix of business consultancy services supported by SAP business intelligence solutions for the use of CEOs and business owners. He is dedicated in combining advanced technical knowledge with deep business insight and responsible for the execution of all consulting projects, as well as for the presales activities.
Event report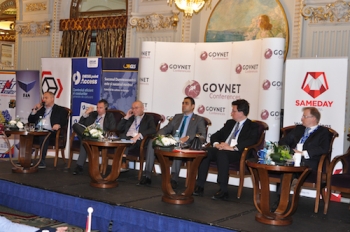 The conference brought to the fore the courier and postal services market, a highly dynamic market with an annual turnover of hundreds of millions euros and whose fast development will be carried on mostly by the advance of e-commerce. Organized with the support of AOCR – Romanian Courier Operators Association, of ARMAD – Romanian Direct Marketing Association, of ARMO – Romanian Association of E-Shopping and that of the Romanian Post, the conference gathered, besides major players in the market, delegates of companies in related fields – suppliers, banks and not least, prospective clients, creating the perfect environment for an interactive debate on the challenges arising in this sector and opportunities for its future development to be further reflected into possible professional collaborations.
"I thank the organizers for giving us the opportunity to get in touch with the industry. This audience basically gives an insight on how active this industry is and on the interest it stirs, because apart from couriers and postal services suppliers, there are so many banks, related industries that are interested in developing the courier sector, which creates some good premises for the future", Catalin Marinescu, President of ANCOM - the National Authority for Management and Regulation in Communications of Romania, said.
"It is a brilliant job. It is the first time, I have been here in 13 years, that I've seen so many people from the courier industry together. All my competitor are here(...) To me, today is not <>. Today is about us as an industry telling you about the excitment that we're in and I imagine, a place of environment where an industry is growing at 30, 40, 50 percent", Gian Sharp, CEO of Cargus, one of the premium partners of the event, said, also proposing a novel approach, innovative in terms of technology, for the courier sector.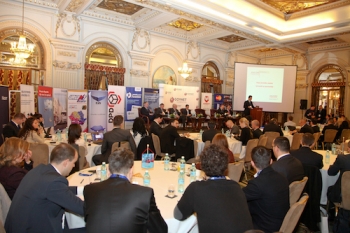 Asked what does the first franchise of the Romanian Post mean, Alexandru Petrescu, the company's Vice-President, said: "It is Gheghe village, Bihor County. Franchise projects have been included in the development and cost optimization strategy of the Romanian Post for many years, it is not an attempt to reinvent the wheel(...). We specifically focused on rural areas because we have important costs there and among numerous requests from some entrepreneurs, we have gone through a number of criteria and we have started a project – it was launched in December, but it will be operational starting April".
As for Prioripost, the courier solution proposed by the Romanian Post, the fact that it does not manage to be successful is attributed to an insufficient decentralization: "Decentralization process is extensive, complex and sometimes painful. Unfortunately the company's revenues and expenditures balance represents the company as a whole. I therefore return to the previously mentioned point concerning decentralization. At the moment we seek to branch out in a direct marketing system, we seek to branch out in a similar system with Prioripost, in everything related to courier and other associated services and other revenue sources we think about – and I mean the financial services field", Petrescu explained during the Forum.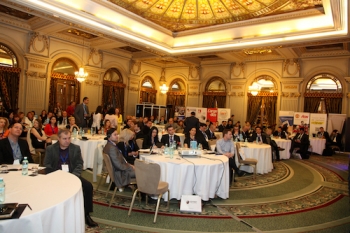 At the same time he confirmed the effort paid by the Romanian Post to carry out the privatization, which is the ground of the strategy of transforming debt into equity, considered "a measure which might substantially increase the attractiveness of the company".
The Forum Partners were: Cargus, DPD, FAN Courier, General Logistic Systems, Mastercard, Michelin, Mix Telematics, Motorola Solutions, Noerr, Oscar Downstream, Urgent Curier, Sameday Courier, Renault, SAP, Promotional Interservice, AON, Gral Medical, Corporate Baskets, Dexion, Romkuvert, Smart ID, Toyota Material Handling Romania, VP Group.
About GOVNET
GOVNET is an independent media channel dedicated to provide professional business journalism about Romania's economics, politics and business climate and, at the same time, an event organizer through GOVNET Conferences.
We aim to be a true gate of information, sector analysis and vital business intelligence for those interested to invest in this country. We seek to promote ventures and partnerships through a well established platform of targeted high level events and business conferences.
E-commerce, the catalyst for the future development of the courier market
Privatization, a prerequisite for transforming the Romanian Post into a competitive and efficient company
From walking couriers and undeveloped systems in early 90, when the courier business started its evolution in Romania, to innovations that include drones as couriers, fast packing systems or software applications to facilitate communication between customers and couriers, all these have been discusses during the first conference exclusively dedicated to this sector – Courier&Postal Services Forum 2014 - organized by GOVNET Conferences on March 17, 2014 at the Athenee Palace Hilton in Bucharest.
The performance and progress recorded by this segment of the economy are supported by complementary factors, as well: "It is important for carriers to consider that safety, fuel efficiency and longevity impact the total cost of operations. And this is why Michelin provides carriers more benefits in a single tyer and custom solutions for supporting them developing their business", Ciprian Martin, Sales Manager Truck Tyres – Michelin Romania, premium partner of the Forum, stated.
The Romanian Post was also in the foreground - there have been discussed the challanges of its privatization expected to be completed by the end of the year and that stands as a prerequisite for increasing competitiveness and becoming an efficient company, the issues with the company's debt, as well as the availability of the company for the Romanian Post brand to be operated under franchise – Romanian Post Partner.
Venue
ATHENEE PALACE HILTON
BUCHAREST
1-3 EPISCOPIEI ST., DISTRICT 1, BUCHAREST, 010292, ROMANIA
Phone: 40-21-303-3777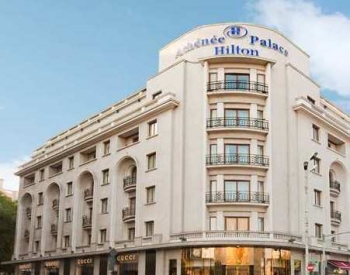 The Courier&Postal Services Forum 2014 will be organized at the Athenee Palace Hilton Hotel in Bucharest, Le Diplomate Ballroom.

Hilton Hotel Bucharest is a five star hotel located in the heart of Bucharest, an ideal choice for important meetings and special events. The Le Diplomate Ballroom is a National heritage monument and a spectacular setting for international events.

The glorious Athenee Palace Hilton Bucharest hotel is one of the city's most sophisticated and prestigious landmarks, situated near the Romanian Athenaeum and is just a five minute walk away from many popular tourist attractions in the beautiful city of Bucharest.


Special accommodation rates and hotel reservation
Event participants benefit from special accommodation rates based on availability. Please send your accommodation requests directly to the reservation manager, by filling in the reservation form attached.
Delegates of the Romanian Courier& Postal Services Forum benefit from special accomodation rates based on availability.

Registrations for this event are closed.