Events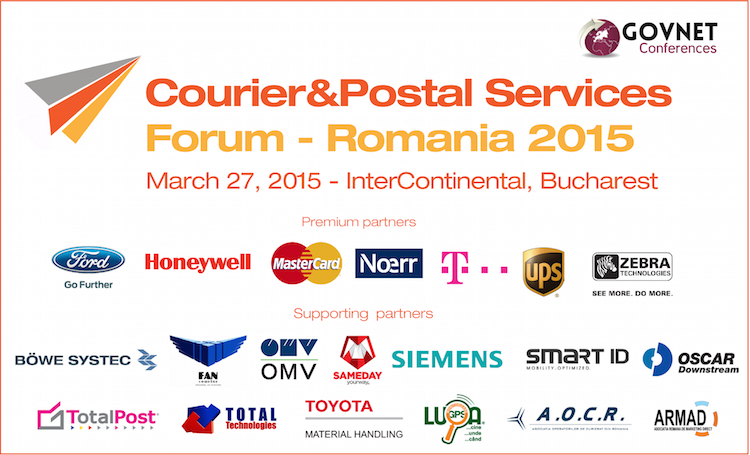 Courier and Postal Services Forum 2015
March 27, 2015, HOTEL INTERCONTINENTAL, BUCHAREST
The Romanian Courier services market is one of the most dynamic sectors with an estimated annual growth of more than 30 percent, one of the highest growing markets in BDC in Europe. Fuelled by the expansion of e-commerce, companies in the industry are looking for innovative ways to expand their business and respond to the changing demand of the customers.
The
Courier & Postal Services Forum 2015
aims to bring together representatives of courier and postal services companies to meet up with authorities, e-commerce community, clients, banks and payment service providers, equipment and other related businesses to exchange and share their experiences and research about the sector.
This will be a senior-level event, attracting the industry leaders in an interactive conference that allows to share thoughts on the best strategies and innovative products for growing your business.
Who will attend:
- Management representatives of courier and postal services companies
- Major clients for the courier service industry - Banks, e-commerce, Energy utilities, Medical, Telecom
- Representatives of authorities regulating the postal services in Romania
- Representatives of banks, card issuers, payment service providers, leasing and financial institutions
2014 edition Post Event Testimonials
"The Courier & Postal Services Forum was a good opportunity to consolidate our relationship with the industry, meet new people and find old acquaintances. The event facilitated a constructive exchange of ideas, as well as sharing views on the latest tendencies in the market. It was wonderful to see all that energy and willingness to innovate, it gave me great hope for the future of the postal sector in Romania. I am looking forward to the 2015 edition of the event."
Catalin MARINESCU, President – ANCOM
"Courier & Postal Services Forum 2014 did an extraordinary thing: to bring almost everyone involved in this market - competitors, customers, suppliers, authorities. The professionalism and openness shown by people with valuable business experience have made me and my colleagues participating in this event to be a very interesting, productive and enjoyable experience. I appreciate your initiative and I wish to see you again next year"
Dorin FIRUTI, General Manager – Romkuvert IND SRL
"The "Courier and Postal Services Forum 2014" was a fine initiative that we are very proud to have partnered with. Taking into account the development of the e-commerce sector, the Romanian courier market faces a series of opportunities that we should understand properly so as to make the most of, businesswise. The event has been a very interesting one, as it helped those present gain perspective on the directions of the Romanian market, with both opportunities and challenges. I very much appreciated the conference itself, the ideas and projects my fellow business partners presented, as well as the networking part, given the fact that successful professionals had an opportunity to exchange ideas and get in contact. We very much look forward to the next event."
Serban ZAVERDEANU, Director Executiv – Promotional Interservice
"An extremely beneficial event for both courier and postal services companies and their suppliers. The organization was impeccable and the moderator was at the height of the event managing to maintain control of discussions, presentations, but also of debates.
Govnet deserves all the compliments for this event, managing to gather under one roof for a few hours, the big names of the industry and to settle relations between courier companies and suppliers and service providers."
Daniel GHEORGHE, Account Manager – Truck Tires –Michelin Romania
"The event was very helpful, well organized and with many relevant guests"
Gabriel GHITA, Business Development Manager CEE, Customer Division – MasterCard
"The fear to participate in a first-conference event exclusively dedicated to couriers was immediately blown away by the room full of people very interested in the accomplishments and needs of the industry. It's a credit to the organizers who have acted levers needed to create opportunities. If the first step was done with such success that I can only be very optimistic in what I believe will become an event of great interest."
Felix PATRASCANU, Managing Director – FAN Courier
"First I want to thank GOVNET for the invitation.
Starting from the right location for such an event, analyzing the participants both in terms of the presence and quality (major public – executive management), moving to the quality of the presentations and experience of those who have presented, attention to topics and active participation throughout the day, made this event to be a successful one for both courier work and related activities. Courier activities are extremely interesting both for profile companies and for contributors, which is why discussions about the latest innovations and trends are necessary for proper development of this sector and to provide high quality services and affordable for customers. As a representative of the auto industry, I am excited to participate at such events during which we have the opportunity to identify new business opportunities and to meet the transport needs of our clients. As an invited speaker at this event, I want to congratulate you both for organisation and event program."
Daniel FLACAU, Senior Key Account Manager Vanzari Vehicule Comerciale – Renault Commercial Roumanie
"I would firstly like to congratulate you for the idea, its materialization and organization. It was a pleasure to know you and your colleagues with whom you have done an excellent job. I hope the next event to stand up to the one for which I congratulate you again."
Miklos SZOBOSZLAY, Division Manager – GLS Romania SRL
"Many Thanks for the conference organisation. It was very well run."
Mark HOBBS, Middle East Sales Manager – MiX Telematics
Program
08:30 - 09:00

Registration

Participants registration and welcome networking coffee

09:00 - 11:00

First Panel

What couriers want? How to make the industry work more efficiently

Market outlook of the Romanian Courier and Postal services

Regulatory aspects for the courier and postal services sector – the authority view

Main issues in the relation between the industry and regulating authorities – ANCOM, Ministry of Transport

The Romanian Postal and Courier Industry sector - a realistic overview from the companies

Check on delivery? Optimizing delivery times and the operational flux

Have a card? Use it online – ways to increase e-payments and lower cash management costs

When delivering from A to B is no longer enough

SPEAKERS:

Catalin Marinescu, President of ANCOM
Karla Codrea, CFO of DPD Romania
Felix Patrascanu, CEO of FAN Courier
Octavian Badescu, Founder Sameday Courier
Gina Budeanu, Director Express Services Posta Romana
Mircea Ionescu, Counsellor, Road Transport Division, Ministry of Transport
Daniel Dombach, Industry Solutions and Strategy Director Zebra Technologies
Gabriel Ghita, Business Development Manager CEE at MasterCard Europe
Bogdan Dragotoiu, Country Sales & Marketing Manager at TNT Romania

11:00 - 11:30

Coffee break

Session Networking coffee break time

11:30 - 13:30

Second Session

Delivering a premium service - ways to add value in today's courier sector

Consumer demands - trends on the changing habits of the end customer

1st Time Delivery - On time, Every time. A critical path for profitability

Intelligent Logistic Solutions

Ford Transit - Choosing your right car fleet

Options to finance your business - study with available alternatives

Financing growth - the BVB AeRo stock market option

SPEAKERS:

Tim Helsen, Country manager for UPS in Romania, Greece and Hungary
Marek Holesovsky,

Team Leader Sales Sub-Region EE, Honeywell Scanning and Mobility

Dan Turcu, General Manager Ro SYSTEC Group
Andrei Cepoi, Manager Vanzari ICT Telekom
Ionel Matei, CV Zone Manager Ford Romania
Mihai Macelaru, Partner Noerr
Bogdan Mugescu, Business Development Specialist at BSE




13:30 - 14:30

Networking Lunch

The Courier and Postal Services Forum networking lunch will be the perfect opportunity to exchange views and strenghten future business ties with the sector representatives.

14:30 - 15:00

Networking time
Speakers
Catalin Marinescu
President of ANCOM
Catalin Marinescu was appointed President of the National Authority for Management and Regulation in Communications of Romania – ANCOM – in April 2009, for a six-year mandate. In this capacity, he oversees the implementation of the national policy in the domains of electronic communications, audiovisual communications and postal services. His activity is dedicated to fulfilling the Authority's mission of protecting the interests of the communications consumers in Romania, by promoting competition in the communications market, ensuring the management of scarce resources, encouraging innovation and efficient investments in infrastructure.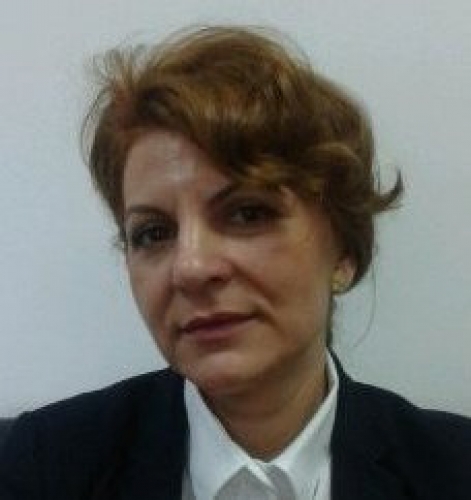 Gina Budeanu
Director Express Services at Romanian Post
Ms. Gina Budeanu is the director of the Express Servicess at Posta Romana.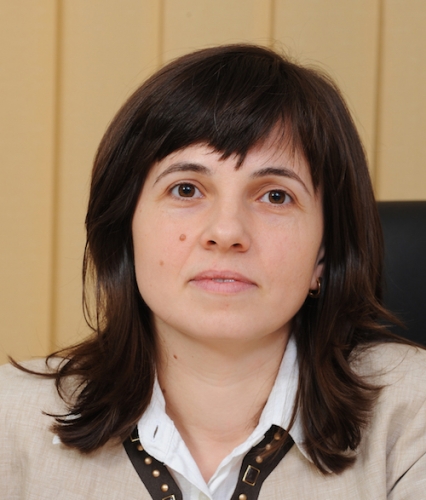 Karla Codrea
CFO of DPD Romania
Karla Codrea is the CFO of DPD Romania since 2008. She held key positions in Carlsberg Group, with extensive experience in financial control and accounting, adding to the 7 years since she is CFO of DPD Romania. Karla Codrea is licensed in Industrial Management and Engineering from Technion, Israel and graduated from the EMBA program Asebuss & Kennesaw State University.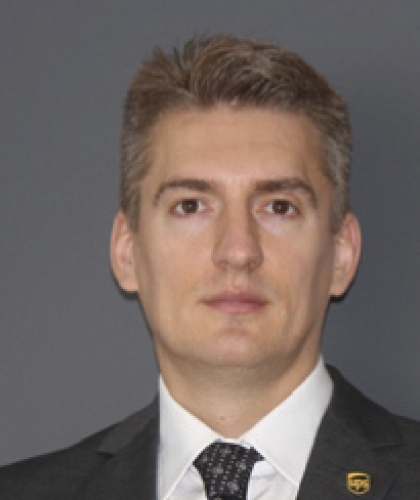 Tim Helsen
Country manager for UPS in Romania, Greece and Hungary
Tim Helsen in the country manager for UPS in Romania, Greece and Hungary since 2014. A 35-year-old native of Belgium, he is responsible for approximately 400 employees, as well as the operations, business development, strategy and support functions of UPS across these geographies. He is with UPS since 2001, when he began his career as a finance specialist at UPS Belgium based near Brussels. Tim Helsen holds a bachelor's degree in tax and accountancy from the Katholieke Hogeschool College in Leuven, Belgium.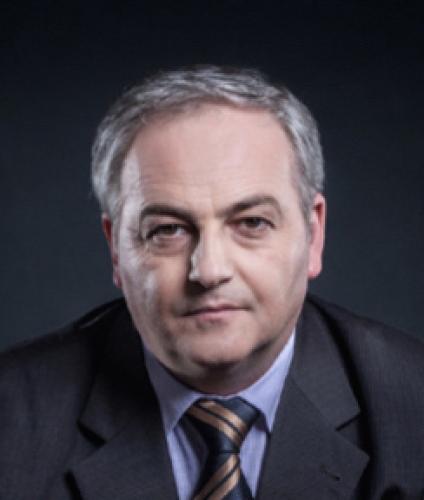 Felix Patrascanu
CEO of FAN Courier
Felix Patrascanu is one of the founders of FAN Courier, the leader of the courier companies in Romania for the past 8 years. FAN Courier started its history in 1998, when the three Romanian entrepreneurs, Felix Patrascanu, Adrian Mihai and Neculai Mihai dreamt of turning the new formed company into the greatest provider of courier services in Romania. The plan became reality in 2006 and since then FAN Courier has been Gladly, Anywhere from the first place.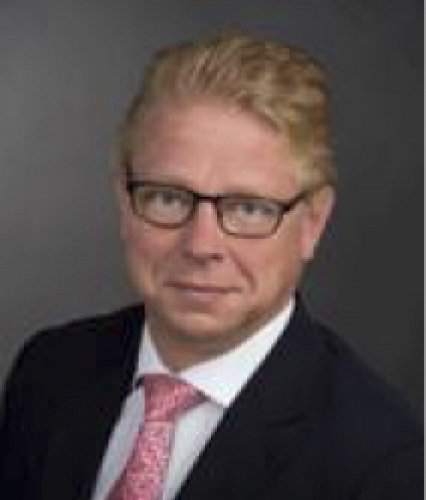 Daniel Dombach
Industry Solutions and Strategy Director Zebra Technologies
Daniel Dombach is "Industry Solutions and Strategy Director" for Europe, Israel and Africa. His position involves business development and partner network mobility solutions in logistics, retail, manufacturing, transportation, public safety and related markets. Previously he held the position of "Director of Industry Solutions for Manufacturing, Travel, Transportation and Logistics" at Motorola Enterprise Mobility Business in Europe.
Prior to joining Motorola, Mr. Dombach held various positions in Oracle Corporation. He then founded and led a business development organization that focused on Oracle partners in Europe, Middle East and Africa. Then he took responsibility for the "Oracle Executive Sponsorship" in EMEA, dedicated to the most important Oracle 25 clients in Europe. Mr. Dombach holds a degree in electronic information from the Chamber of Commerce and Industry in Germany.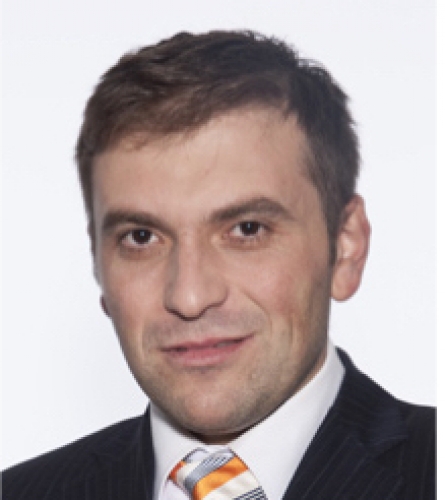 Mihai Macelaru
Partner Noerr
Mihai Macelaru, Partner at Noerr, has an extensive experience and an outstanding track record in the field of M&A, advising clients in connection with several of the most challenging and famous transactions implemented on the Romanian market in the last years. The industries range in which he advised his clients includes telecommunication & media, mining and natural resources, agri-food business, energy, industrial manufacturing facilities. He has been involved either on the buy-side, assisting private equity houses or strategic investors, or on the sell-side, in all kind of M&A deals, starting from privatization processes and continuing with silent auctions, joint ventures and complex mergers.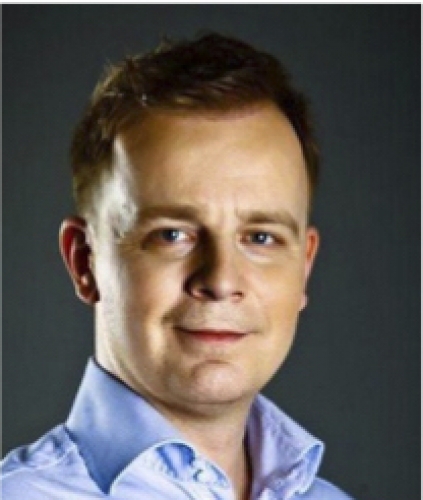 Octavian Badescu
Founder Sameday Courier
Octavian Badescu is an entrepreneur and the founder of fast delivery courier company, Sameday Courier. He has a managerial experience of over 10 years in the fast courier business and established companies in areas such as online retail sites, direct marketing and market research. In 2012, he made the exit of Retailplus Eastern Europe, selling the company to the world leader in market research - AC Nielsen.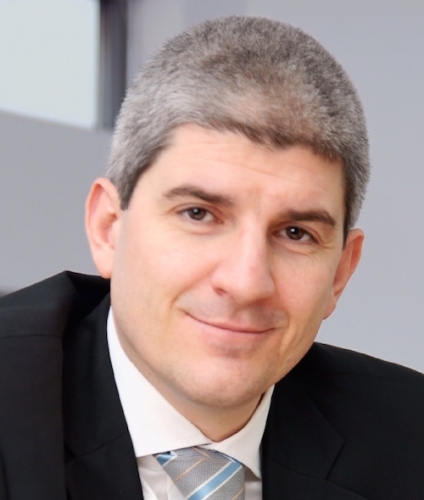 Bogdan Dragotoiu
Country Sales & Marketing Manager at TNT Romania
Bogdan Dragotoiu is the Country Sales & Marketing Manager at TNT Romania since 2013. He held successive positions in sales and development coordination in the western part of the country, and in 2006 he successfully managed the centralization of all activities in Romania in the Customer Service Contact Center site in Bucharest, becoming Customer Service Manager. Bogdan Dragotoiu is a graduate of many courses in management, marketing, customer relations and holds Diploma in Management from the Open University, UK.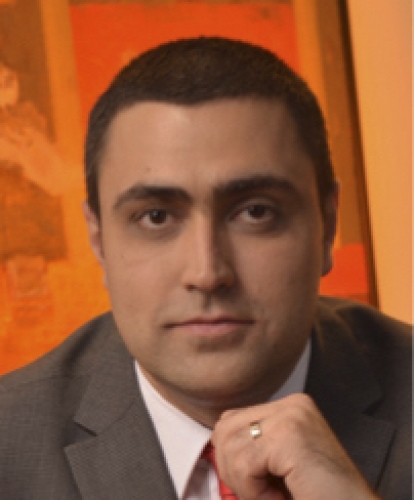 Gabriel Ghita
Business Development Manager CEE at MasterCard Europe
Gabriel Ghita is Business Development Manager CEE , at MasterCard Europe. With a background of more than 10 years in the cards industry, Gabriel Ghita has been a member of the MasterCard team in Bucharest since 2007. His main responsabilities as a Business Development Manager for Central and Eastern Europe are identifying new business opportunities together with the partner financial institutions and the development of new payment technologies: contactless, mobile payments, solutions for e-commerce.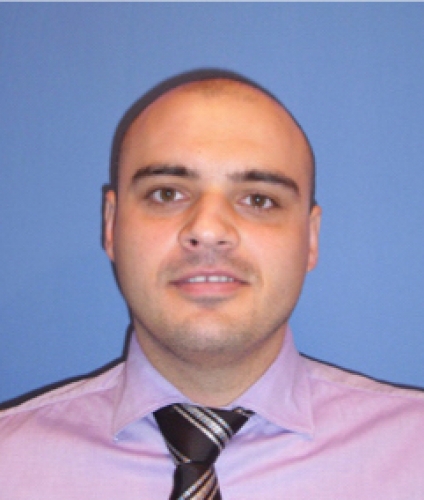 Ionel Matei
CV Zone Manager Ford Romania
Mr. Ionel Matei is CV ZONE MANAGER at Ford Romania since 2010 and before that he represented Volkswagen as Sales Specialist VW Commercial Vehicles (2005-2010).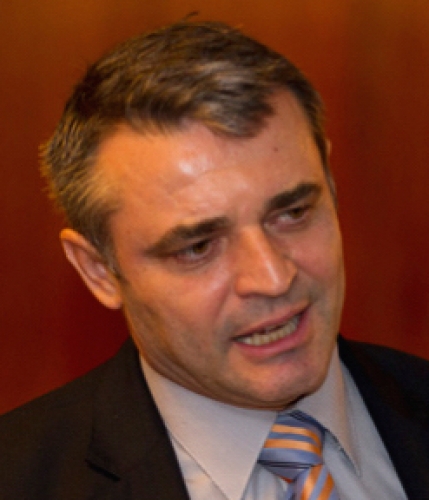 Dan Turcu
General manager Ro SYSTEC Group
After completing an honorable military career full of challenges, such as the first Gulf War and Romania's accession to NATO, Mr. Turcu got in the civilian life and in business, especially in logistics, as director of operations and developed in Romania a French multinational company. After he graduated an Executive MBA in 2005, Mr. Turcu founded RO SYSTEC GROUP and became the Romanian representative for several foreign companies that produce equipments and postal and logistic solutions: BOWE SYSTEC, SIEMENS, NEOPOST, VIPS FRANCE.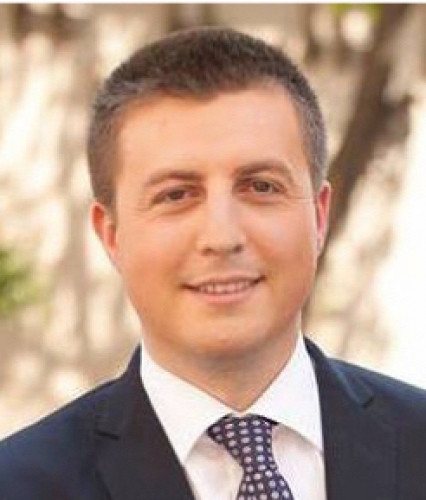 Bogdan Mugescu
Business Development Specialist at BSE
Bogdan Mugescu holds the position of Business Development Specialist at Bucharest Stock Exchange since June 2014. Between 2011-2014, Bogdan Mugescu worked in the media, as economic journalist at The Money Channel TV station, where he was the producer of the show "Meet the Markets". He is a graduate in Business Administration (University of Bucharest) and the Faculty of Political Science (University of Bucharest). He followed two Masters programs in NSPSPA, and in 2010 began his career as a professor of economics at the Cambridge School of Bucharest.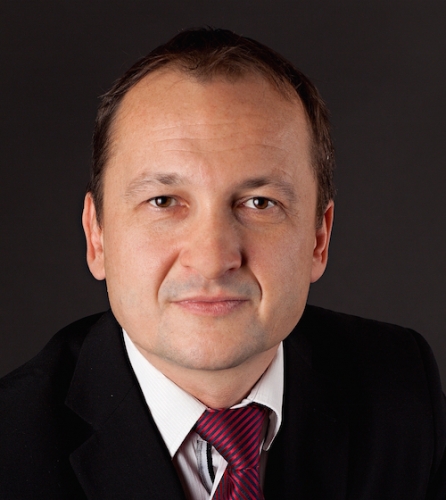 Marek Holesovsky
Team Leader Sales - Sub-Region EE Honeywell Scanning and Mobility
Mr. Marek Holesovsky is Team Leader Sales for Sub-Region EE at Honeywell Scanning and Mobility.
Event report
Over 200 people at top management level attended the 2014 edition of the Courier and Postal Services Forum, held at the Hilton Hotel in Bucharest.
Romania's premiere event dedicated to this dynamic sector represented an open discussion and presentation platform of the courier industry challenges and opportunities ahead.
The conference panel featured some of the leading companies in the field, representing both the industry and the suppliers, with a strong emphasis on creating partnerships that help the industry evolve.
Venue
Hotel Intercontinental
BUCHAREST
Phone:
The Courier and Postal Services Forum 2015 will be organized at the InterContinental Hotel in Bucharest.

InterContinental Bucharest is a five star hotel that provides a highclass background for conferences, receptions and other types of events. Located right in the center of Bucharest, it is within walking distance from the Old City – Bucurestiul Vechi. The main subway station and the central bus station are just across the street. There are also taxi ranks directly in front of the hotel.

Special accommodation rates and hotel reservation

Summit participants benefit from special accommodation rates. Please send your accommodation requests directly to:
Mrs. Simona Sercan – Senior Convention Sales Manager
e-mail: simona.sercan@interconti.ro
Tel:+4021.305.10.18

This edition of the Courier&Postal Services Forum is over.
See you at the 2016 edition.
For any information please send us an e-mail to: sales@govnet.ro