Events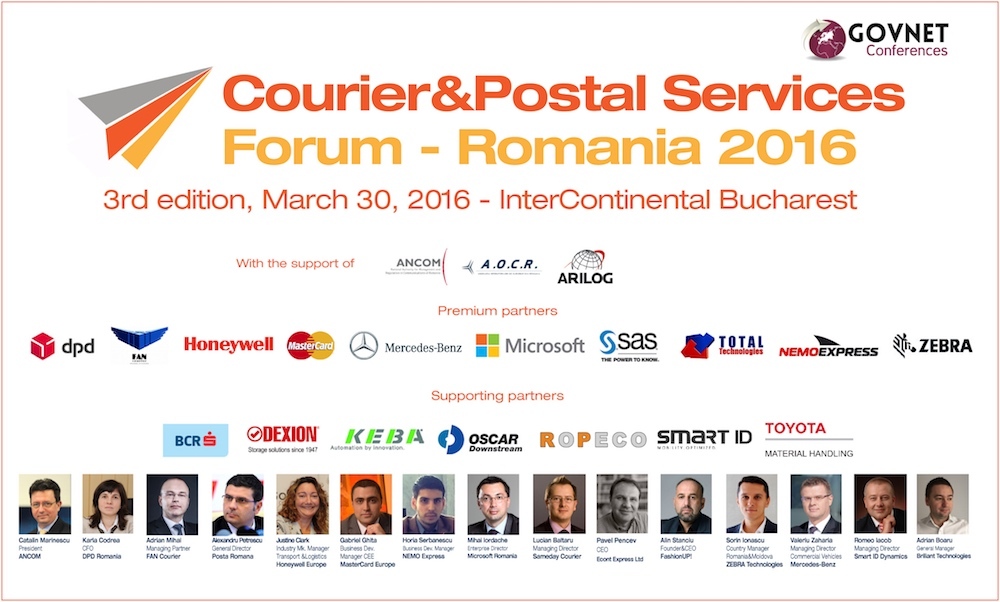 Courier and Postal Services Forum 2016
March 30, 2016, HOTEL INTERCONTINENTAL, BUCHAREST
The
Courier & Postal Services Forum 2016
aims to bring together representatives of courier and postal services companies to meet up with authorities, e-commerce community, clients, banks and payment service providers, equipment and other related businesses to exchange and share their experiences and research about the sector.
This will be a senior-level event, attracting the industry leaders in an interactive conference that allows to share thoughts on the best strategies and innovative products for growing your business.
Who will attend:
Management representatives of courier and postal services companies

Major clients for the courier service industry - Banks, e-commerce, Energy utilities, Medical, Telecom

Representatives of authorities regulating the postal services in Romania

Representatives of banks, card issuers, payment service providers, leasing and financial institutions
Language:
English and Romanian (with simultaneous translation provided)
Registration:
Conference participation fee is
98
€ + VAT/ person.
The fee includes the participation in the conference sessions, coffee breaks and lunch, as well as the conference proceedings documents.
All registration fees mentioned above exclude 24% Romanian VAT. Register online via the registration page on http://govnet.ro
Registration conditions:
The program and the speakers are subject to change. Should the conference be cancelled due to force majeure, unavailability of the conference venue, speakers being prevented or for other good cause, the organizer reserves the right to cancel the conference. In case of cancellation all participants will be informed promptly. In this case, all registration fees will be reimbursed.
Substitution and cancellation policy
After registering for the Event, if you cancel your attendance more than one week prior to the date of the Event, you will receive a full refund of the amount of your payment. If you cancel within one weeks of the date of the Event, you will not be eligible for a refund; however, substitutions can be arranged with no extra cost from within a company or organization. No refunds for no shows. Cancellation requests must be received in writing.
Payment:
Payment can be made by bank transfer prior to the event. Please take into consideration the limited seats availability, therefore we recommend that registrations are made prior to the week of the event.
Hotel:
Exclusively for you we have got a limited number of rooms available at special rates in the InterContinental Hotel Bucharest. In order to accommodate you together with the other participants, please reserve your room by no later than one week before arrival.
Data protection and sharing of contact details
The Conference Organizer will collect and store your personal data for the preparation and execution of the conference as well as to inform you about future projects related to your sector and line of work. Your contact data will only be passed on to partners directly involved in the conference organization process as partners for follow-up purposes.
If you have any questions about our privacy policy and the processing of your e-mail and related personal data, do not hesitate to write us at sales@govnet.ro
Program
08:30 - 09:00

Registration

Participants registration and welcome networking coffee

09:00 - 11:00

FIRST SESSION

What couriers want. How to make the industry work more efficiently

Market outlook of the Romanian Courier and Postal services

The Romanian Postal and Courier Industry sector - a realistic overview from the companies

Current trends in courier service - delivery time and additional services

MPOS – solutions for e-payments and lower cash management costs

First Time Delivery. Improving Efficiency. Maximizing Opportunity

Integrated solutions for courier services from Mercedes-Benz

What clients want from a courier service?

Consumer demands - trends on the changing habits of the end customer

SPEAKERS:

Karla Codrea, CFO, DPD Romania

Adrian Mihai, Managing Partner, FAN Courier

Lucian Baltaru, General Manager Sameday Courier

Gabriel Ghita, Business Development Manager CEE at MasterCard Europe

Justine Clark, Industry Marketing Manager, Transport and Logistics Europe, Honeywell

Valeriu Zaharia, Managing Director Commercial Vehicles Mercedes-Benz Romania

Alin Stanciu, Founder and CEO, FashionUp

Mihai Iordache, Enterprise Director, Microsoft Romania

11:00 - 11:30

Coffee break

11:30 - 13:30

SECOND SESSION

Delivering a premium service - ways to add value in today's courier sector

Regulatory aspects for the courier and postal services sector – "The digital challenge"

Development plans and challenges at Posta Romana

Operational Reports and Predictive Analytics for Couriers

End-to-end solutions for courier and postal services

Optimizing delivery times and the operational flux in B to C services

Managing the operational flux in today's courier and postal services - challenges ahead

Smart IT solutions for improving courier and postal services

SPEAKERS:

Catalin Marinescu, President of ANCOM

Alexandru Petrescu, CEO Posta Romana

Sorin Ionascu Country Manager Romania and Bulgaria ZEBRA Technologies

Romeo Iacob, Managing Director of Smart ID Dynamics

Pavel Penchev, CEO, Econt Express Ltd.

Horia Serbanescu, Business Development Manager, NEMO Express

Adrian Boaru, Managing Partner, Briliant Technologies




13:30 - 14:30

Networking Lunch

The Courier and Postal Services Forum networking lunch will be the perfect opportunity to exchange views and strenghten future business ties with the sector representatives.
Speakers
Catalin Marinescu
President of ANCOM
Catalin Marinescu is the President of the National Authority for Management and Regulation in Communications of Romania – ANCOM.In this capacity, he oversees the implementation of the national policy in the domains of electronic communications, audiovisual communications and postal services. His activity is dedicated to fulfilling the Authority's mission of protecting the interests of the communications consumers in Romania, by promoting competition in the communications market, ensuring the management of scarce resources, encouraging innovation and efficient investments in infrastructure.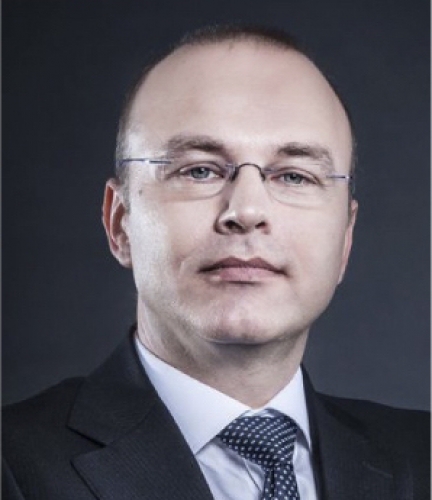 Adrian Mihai
Managing Partner of FAN Courier
Adrian Mihai is one of the founders of FAN Courier, the leader of the courier companies in Romania for the past 8 years. FAN Courier started its history in 1998, when the three Romanian entrepreneurs, Felix Patrascanu, Adrian Mihai and Neculai Mihai dreamt of turning the new formed company into the greatest provider of courier services in Romania. The plan became reality in 2006 and since then FAN Courier has been Gladly, Anywhere from the first place.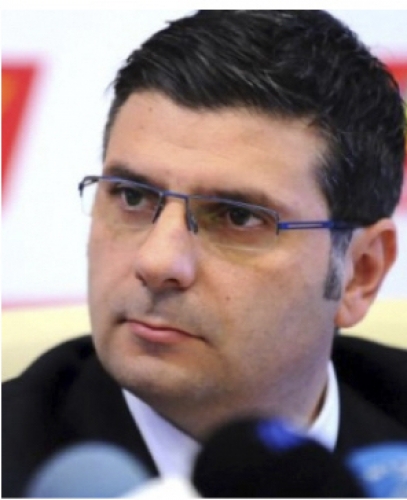 Alexandru Petrescu
General Director Posta Romana
Alexandru Petrescu is the General manager of the Romanian Post, the national postal operator in the field of postal offices. He is also the President of the Commission for Preparation and Monitoring of Romanian Post Privatisation Process, appointed via Order of the Minister for Communications and Information Society, as part of the agreement between IMF and the Romanian Government. Previously London based, Alex has been driving prepaid development in the UK and Europe for several years, from various positions in prepaid focused companies, most recently Raphaels Bank.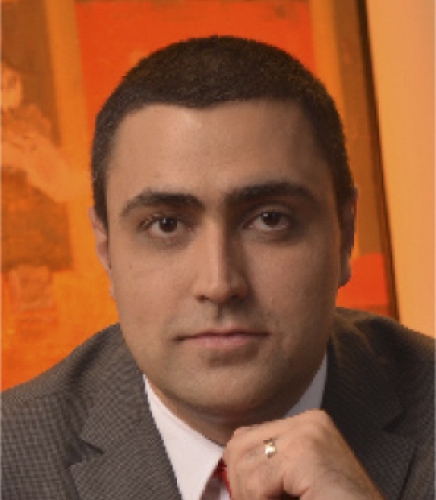 Gabriel Ghita
Business Development Manager CEE at MasterCard Europe
Gabriel Ghita is Business Development Manager CEE , at MasterCard Europe. With a background of more than 10 years in the cards industry, Gabriel Ghita has been a member of the MasterCard team in Bucharest since 2007. His main responsibility as a Business Development Manager for Central and Eastern Europe are identifying new business opportunities together with the partner financial institutions and the development of new payment technologies: contactless, mobile payments, solutions for e-commerce.
Justine Clark
Industry Marketing Manager, Transport and Logistics, Europe Honeywell
Justine Clark is the Industry Marketing Manager, Transport and Logistics, Europe for Honeywell Sensing and Productivity Solutions. An experienced and highly motivated marketer with an impressive track record of achievement in B2B, IT, consumer electronics and commercial market sectors, she previously was Regional Marketing Manager - Europe for DHL Supply Chain.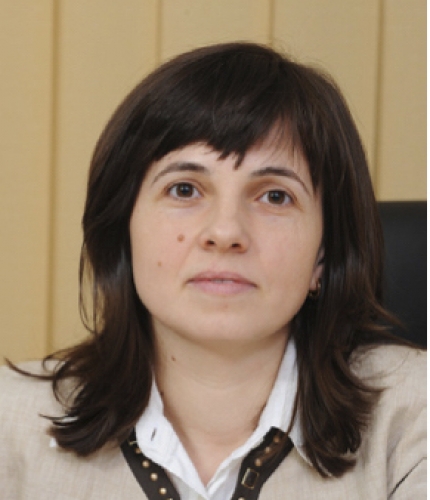 Karla Codrea
CFO of DPD Romania
Karla Codrea is the CFO of DPD Romania since 2008. She held key positions in Carlsberg Group, with extensive experience in financial control and accounting, adding to the 7 years since she is CFO of DPD Romania. Karla Codrea is licensed in Industrial Management and Engineering from Technion, Israel and graduated from the EMBA program Asebuss & Kennesaw State University.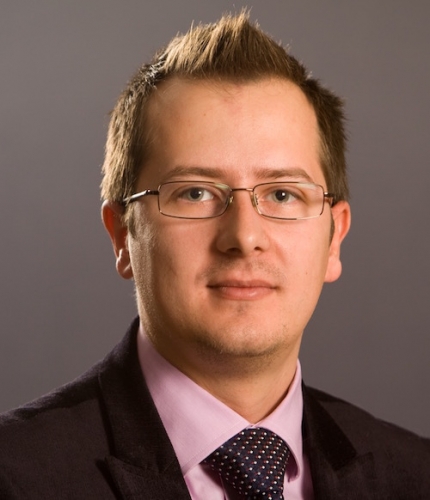 Lucian Baltaru
General Manager of Sameday Courier
Lucian Baltaru is General Manager and shareholder Performance at Sameday Courier. With more than 10 years experience in the courier services market, with a passion for fast deliveries and a young team, he developed innovative and unique services in the market for different industries. He was always concerned about increasing service quality by building a flexible operational structure, capable of offering personalized delivery service for very diversified needs of companies.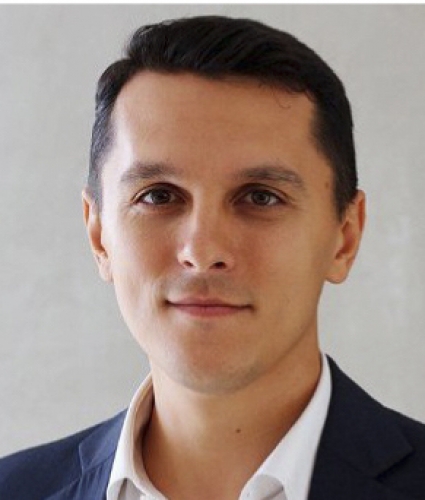 Sorin Ionascu
Country Manager Romania and Moldova ZEBRA Technologies
After 11 years of experience in technology sales he is the Country Manager for Romania and Moldova at Zebra Technologies, responsible for markets in Romania and Bulgaria. Sorin is a passionate promoter of mobility and its benefits, having deep knowledge and understanding of enterprise mobility best practices. Zebra Technologies is a global leader in barcode printing and RTLS technology including printers, RFID, software and supplies. Zebra's products are used for barcode labeling, personal identification and specialty printing solutions principally in the manufacturing supply chain, retail, healthcare and government sectors.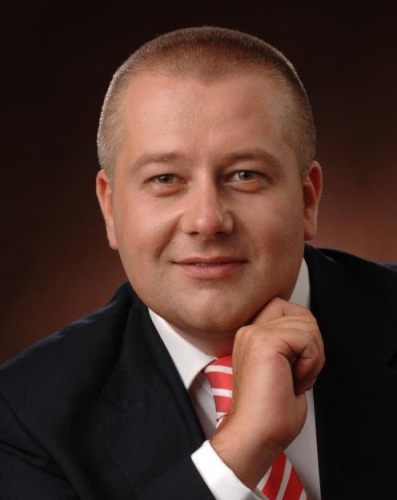 Romeo Iacob
Founder and General Manager of Smart ID Dynamics
Romeo Iacob is the founder and General Manager of SMART ID. With over 12 years of experience in the mobility solutions market, he is the renowned expert for industrial automatization and IoT solution implementation to companies in top 300 from Romania and Moldova – in retail, production, transportation and logistics.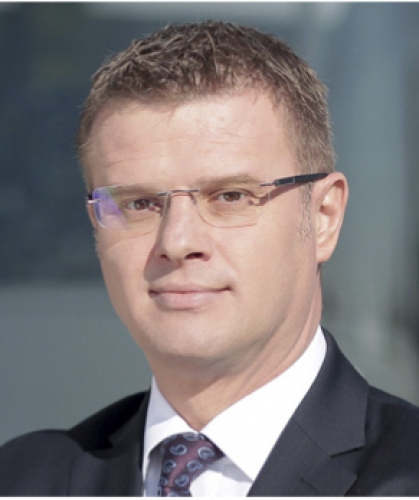 Valeriu Zaharia
Managing Director Commercial Vehicles Mercedes-Benz Romania
With over 12 years experience in sales and marketing, Valeriu Zaharia is now the Managing Director for Commercial Vehicles within Mercedes-Benz Romania and he coordinates all the activities involving commercial vehicles – vans, trucks and buses. Valeriu Zaharia began his career alongside Mercedes-Benz in 1999. As a consequence of his remarkable work and results, he was appointed in 2007 as the Marketing and Sales Director for Mercedes-Benz Cars, where he managed the activities for Mercedes-Benz cars and smart for over nine years. Under his coordination, Mercedes-Benz Cars has been since 2013 the most successful premium brand in the Romanian automotive market. What is more, in the last two years, Mercedes-Benz has been leading the premium segment also for medium and large commercial vehicles, buses and coaches.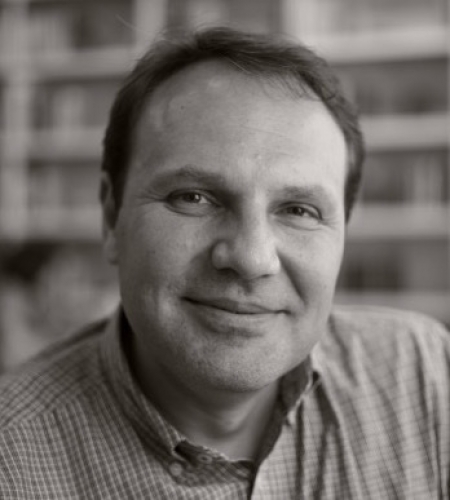 Pavel Penchev
CEO, Econt Express Ltd.
Pavel Penchev is CEO of Econt Express Ltd from 2000, Master of Transport Management, holds certificates in business management, project management and IATA certificate. The company, Econt Expres Ltd. is licensed operator of postal and courier services, with 16 years presence in the market. Econt maintains a large network of over 550 offices in Bulgaria with a strong team of nearly 2500 professionals. In recent years, the company opened offices in Romania, England and Greece. Pavel is the foundation of development and implementation of specific services in the field of eCommerce. Its active work in conditions of freedom and independent movement of money, goods and documents boosts sales on the Internet, currently over 6800 shops used the services of Econt.
Alin Stanciu
Founder and CEO FashionUp
Alin Stanciu is the founder and CEO of FashionUp, one of the most sucessful online fashion stores in Romania. After launching the operations in 2009, the company expanded regionally to Bulgaria in 2012 and in Hungary in 2013.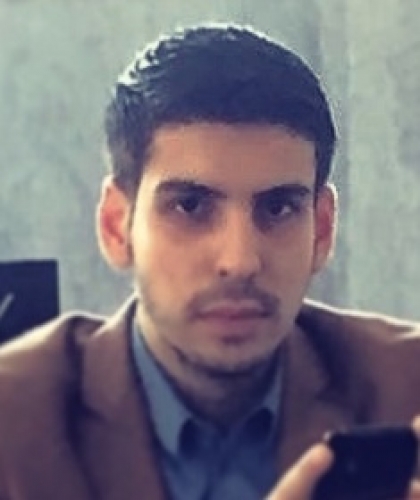 Horia Serbanescu
Business Development manager NEMO Express
Horia Serbanescu holds the position of Business Development manager at NEMO Express since 2012, being in charge with the business development strategy of the firm. NEMO EXPRESS was established in 2002 as a result of existing market needs for logistics and courier services. The company was established by highly experienced professionals in the industry. The success was a natural confirmation of the correct approach to business, which benefited from the beginning of a well developed logistics management and a realistic and pragmatic approach. In a very short time, NemoExpress developed a national network with 100% coverage throughout Romania and a fleet that has been constantly modernized.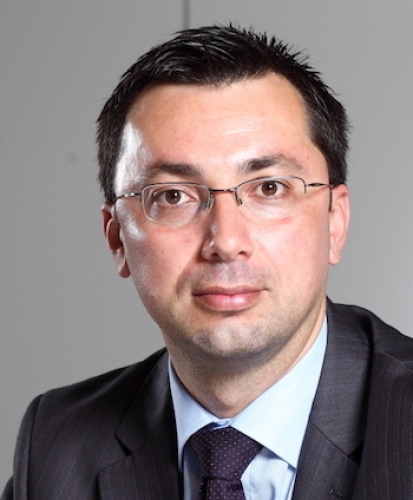 Mihai Iordache
Enterprise Director, Microsoft Romania
Mihai Iordache is the Enterprise and Partners Group Director at Microsoft Romania. He holds this position since January 2014. His professional background includes management positions in companies such as IBM Romania, Fair Value and Softwin.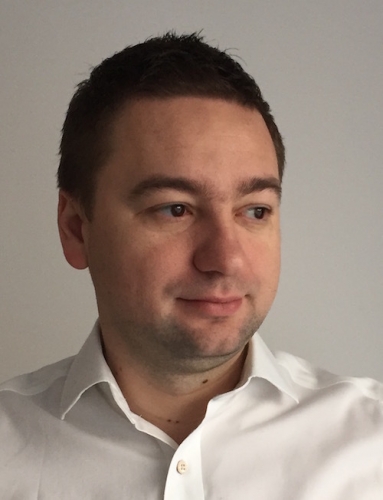 Adrian Boaru
Founder and General Manager of Briliant Technologies
Adrian Boaru is the founder and actual General Manager of Briliant Technologies, leader technology company for various industries. Even from the start his vision has been to develop client oriented software solutions integrated with special hardware components in order to deliver key turn solutions for the focused verticals. After 15 years of continuous evolution, Briliant Technologies has become market leader in various sectors like Medical (Hospitals, Specialty Clinics and Dentists), SPA and Leisure (SPA Clinics, Sport Centers and Beauty Saloons), HoReCa (Hotel, Restaurant and Catering), Fleet Management (GPS Monitoring), Custom Solutions (Automation, Security, Parcel Lockers, RFID Lockers, RFID Pickup Boxes, etc.) and continues to develop new high tech projects for the European market.
Sponsors
Supporting Organizations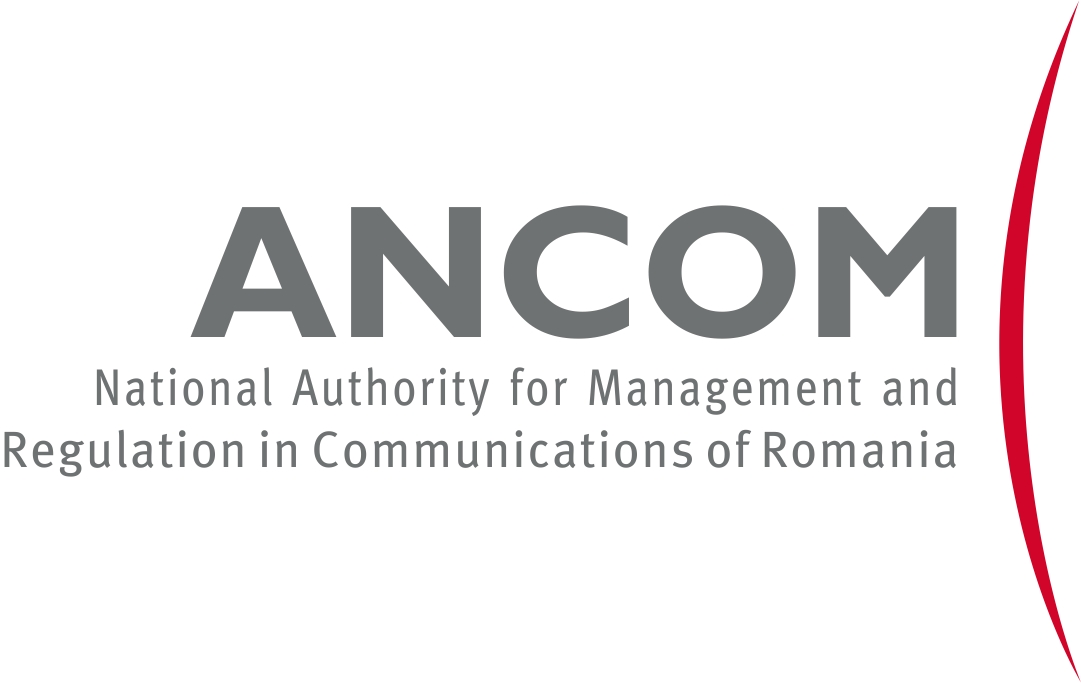 National Authority for Management and Regulation in Communications (ANCOM)
The National Authority for Management and Regulation in Communications (ANCOM) is the body that protects the interests of the communications users in Romania, by promoting competition in the communications market, ensuring the management of scarce resources and encouraging innovation and efficient investments in infrastructure.

AOCR
The ROMANIAN COURIER OPERATORS ASSOCIATION is a professional, nongovernmental and nonprofit association that represents, supports and defends the interests of members in relation to public authorities and government bodies with responsibilities in the field of guidance and control the quality of services and public administration (OPC, ANRC, ministry, etc.), as well as other natural or legal in relation to the purpose and object of activity, both nationally and internationally, according to the statute and in accordance with the law.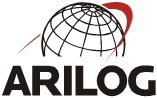 Asociatia Romana de Logistica ARILOG
ARILOG is a professional and educational organization promoting best practices in the logistics & supply chain industry. Its' main objective is to continuously develop the communication platform for its members to change ideas and share information. ARILOG has 120 members, companies acting in the following industries: 3PL, manufacturers (FMCG, pharma, automotive), IT&C suppliers, handling equipments suppliers, consultants, real estate, developers, insurance sompanies, etc."
Media partners
Event report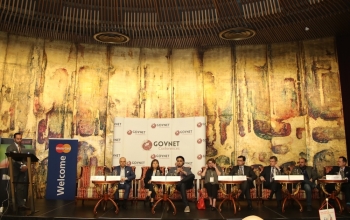 Courier business is still riding high following the fast pace development of online shopping. With annual growth rates of 10 to 15 percent and good profit margins, this seems an attractive line of business. The reality shows that offering a good service in courier and postal sector is a challenging task and clients will react quickly if something goes wrong in the delivery business.
The impact of the increasing flow of orders towards the courier companies, the specific requests regarding the delivery services and the logistic challenges generated by these, the barriers of credit card payment at delivery, as well as the development trend of fix pick-up points, are few of the subjects tackled by the representatives of the courier and postal services providers present the third edition of the Romanian Courier & Postal Services Forum, organized by GOVNET Conferences with the support of ANCOM, A.O.C.R., and ARILOG.
A sector closely following the changing habits of consumers, in continuous evolution and responding to more and more diverse requests from clients bring challenges to the couriers every year. The response to the final consumers' needs has to be a creative and prompt one in order to maintain the image of a trustworthy partner.
The President of ANCOM, Catalin Marinescu, talked about the digital challenge couriers are confronting with: the digital revolution, consumption preferences of the users of postal services- contrasting between individuals and companies, and also the European strategy regarding a unique digital market.
The courier market is in continuous growth, with a rate of 10-15 percentages yearly. The market outgrows a volume of 325 million EUR in 2015, and according to Adrian Mihai's statement, Managing Partner Fan Courier, there is a general optimism of the clients in the market when it comes to the expansion of their activities, and this aspect reflects in an increased volume of expeditions.
"The companies wish to grow, to invest, and the individuals, through rising salaries and dropping the VAT last year, generated a growth of consumption that was seen in the activity of the courier companies. I always affirmed that someone should look into what happens with a courier company as an indicator if they want to see the economic evolution. Because you, the courier, take over what the market offers you. And if the market offers a lot, that means the economy of that country is growing."
The distortions in the activity of some companies within the couriers market at the end of last year produced negative effects in the operational flow and the logistics of couriers, generating unpredictable volumes of orders that entailed a crisis management: "When you foresee an expansion, you prepare for it. When you're unprepared, you create discomfort to your clients, to the new clients, and a general discomfort in the market, and I don't think anyone wishes that", adds Adrian Mihai.
Karla Codrea, CFO of DPD Romania, certified the existence of an unforeseen volume in the first part of the year and in the company she represents: "This growth arrived after the Black Friday phase, when the delivery capacity was increased anyway, and the couriers saw that coming".
Mihai Iordache, Enterprise Director at Microsoft, drew attention on the importance of the intelligence component of the operational activity of couriers, and explained the impact technology could have in the internal processes: "The e-commerce area and the entire online activity cannot be operationalized without IT support. The digitization area makes an impact on the business.(…) When it comes to loaded periods like Black Friday, although sometimes you cannot foresee exactly the volumes, you could address all these aggressive online campaigns of the retailers very efficiently with the required instruments when it comes to internal organizing". With a short imagination exercise, he proved how avoiding certain operational costs through route optimization could lead to other investments in the development of a company: "The intelligent translation of the existing information that companies have at this moment can generate economies of approximately 250 000 EUR/company/year".
"Black Friday has changed the face of the way that we operate and do business. It means the CEO's are now more focused on logistics and planning how they can do things differently so that the resources accessed in stock are a lot better managed. So they are now looking at ways such as instead of having a single sales event, they are now looking at a week or a month long event. This is less strained on the couriers", Justine Clark, Industry Mk. Manager Transport & Logistics, Honeywell Europe related.
PrioriPost, the fast delivery service of the Romanian Post will become a much more dynamic and active company in the fast parcel post area, says Alexandru Petrescu, the General Director of the Romanian Post", as a response to the increasing demands in the express segment: "The economic reanimation of PrioriPost is dependent to the economic reanimation of the Romanian Post, which is the leading player in the correspondence market, a market that we lost year by year, step by step, because of a chronic underfinancing of over 10 years. Unfortunately, the Romanian Post was not able to keep up with the two digit growth of the market exactly because of this underfinancing. I think this year will be the year when we will gather the results of the restructuring measures in the past 2-3 years".
Another tendency in the market is the increase of volume on the delivery segment in the same day, deliveries with programmed timing, services with added value, and Lucian Baltaru, General Manager at Sameday Courier, stated that "about 10% of our clients- final consumers are willing to pay extra for this".
Fashion UP CEO, Alin Stanciu, attests the existence of this need from his clients: "somewhere about 15-20%, and half of them are willing to pay extra, but this means we have to commit to the other half of the costs, and the courier cost is the most important cost in an online store".
One more challenge in the courier market is the implementing of solutions for credit card payment at the delivery point. DPD Romania, altogether with MasterCard and UniCredit will deliver a project in the second trimester of this year that will make possible this facility: "We will equip the couriers in Bucharest, and afterwards, throughout the country, with MPOS devices", assures Karla Codrea.
Gabriel Ghita, Business Development Manager Central and Eastern Europe for Mastercard, complemented Ms. Codrea with technical information: "20-25% of the online acquisitions are paid by credit card. (...) with the help of credit card payment at the delivery point, this number could reach around 30 % effortlessly (…). Moreover, aside from the number of payments that will be changed from cash to card, along come all the other benefits the couriers will get- the diminishing of the cash flow they will have to manage, the time cut of deliveries, and, why not, even promotional campaigns, and benefits for the consumers that we want to offer but so far we did not have the technical support to do it".
The subject of investments in warehouses and palletized cargo distribution was also tackled, as a tendency of development in the activity of courier companies.
"Unfortunately, for us, the couriers, it is very hard to find a warehouse that matches our wishes. In Bucharest we have a warehouse with 168 gates. No one from the outside will build such an expensive warehouse, so we decided to build it ourselves. After we finished building it, we realized how much it helps to have an efficient warehouse, and, although our policy was to lease these buildings, we decided last year to build one of our own in Brasov, where we hope to move by May, and to save that time all our clients so desperately need", says Adrian Mihai, Fan Courier.
Mihai Iordache from Microsoft replied that " the outsourcing of warehouses could be avoided with the help of the intelligence that IT provides".
Sorin Ionascu, Country Manager Romania & Moldova at Zebra Technologies, explained how the productivity of warehouses could be increased by using the right scanning devices. An end to end scanning project in a warehouse can increase its productivity with an astounding 14%, in contrast with a 2-3% the warehouses are striving to gain. "In a warehouse, everything is measured in milliseconds. (…) One would think an error in scanning is not important, but there are costs that add up in order to fix that error. It's not all about the money, but in the same time we have unsatisfied customers if we reverse their packages. We can fix these situations with scanning devices you activate only by looking straight into them. If before we used to press buttons or shake devices, now we can eliminate that dead time and have employees that are less tired", he explains.
Also, on the warehouse productivity solutions, SMART ID, with the voice of Managing Director Romeo Iacob, highlighted the importance of complete automation of processes in order to gain rapidity and performance. SMART ID developed an application where all the scans are centralized and provides a proof of delivery, it includes fleet management and stocks integrated maps. "We offer end-to-end solutions for couriers- from taking over the package, to sorting it and delivery towards the final client".
Moreover, as a time saving strategy, the situation of the route remaking in the case when the client is not to be found at the delivery address was tackled. In this regard, Sameday gives the possibility of choosing one slot of three hours out of a total of six slots.
When asked about the deliveries made for their partner EMAG and their project of opening pick-up points within the offices of the Romanian Post, Alexandru Petrescu revealed: "Only 5 of the Romanian Post offices cover the e-commerce area, but we are on the verge of expanding to 40, and the volume will grow to 800 offices nationally".
Among the aspects approached from an operational standpoint of the courier activities, the Pick-up Points were also tackled, considering how these help drop the transport costs and optimize the delivery volume. "I believe this area will register huge development, but I do not believe in a collaboration of the couriers on this matter in the near future. Probably each one of us will develop our own pick-up points", explained Adrian Mihai.
Within this subject, Alexandru Petrescu talked about the product of the Romanian Post, Post-collect (pick up from the offices), Parcel-lockers, that is in an advanced stage of being auctioned, about the introduction of the "small package" concept, that prevails in the e-commerce area. "We are in the middle of purchasing late hour technology, synchronized with the specific of this company that has a special logistic infrastructure. All of these will help us recover in an accelerated rhythm the market share we lost in the past 7-10 years", he explains.
The General Manager of BRILLIANT Technologies, Adrian Boaru, provided a business solution for couriers as a response to this situation - automated pick up boxes and automated parcel lockers for the residential areas: "I am sure the majority of e-commerce players will access this solution. It is an area that will allow the opening of new services", he assures.
Being asked which are the development plans for his company and the services that will register growth, Lucian Baltaru - General Manager Sameday Courier mentioned the food-delivery sector, controlled temperature and personalized services: "At the beginning of this year, we launched the two-hour delivery service available 24/7, in partnership with a large e-tailer. We are trying to continue our growth in the areas covering controlled temperature deliveries for medical purposes, such as medicines or biological samples.
As a novelty on the local market, Pavel Penchev, CEO ECONT Bulgaria mentioned that their presence on the Romanian market since 2007 covered only Romania -Bulgaria - Greece deliveries and starting this year they will penetrate the market more aggressively through COLETTO, a "parcel shop" service, an alternative to home delivery that will be available to all users in Romania, targeting especially to individuals. Mr. Penchev's speech highlighted the use of analytical solutions provided by SAS and how it helped them optimize their entire activity by taking the right decisions at the right time thanks to the data provided.
Horia Serbanescu, Business Development Manager of Nemo Express courier revealed that the company wishes to expand on B2C, with the help of the online platform: "We have an in-house application developed over the last three years taking into account the market needs, consisting of two parts: the one relating to the customer and our internal SAP. It is a live tracking application with a QR code 2d- a barcode that remembers up to 2600 signs. The feedback is extremely positive and we wish to promote it to the online stores and individuals, thus increasing the info uploaded in the application and the number of orders we get for this particular service."
Any development strategy brings along the increase of the car fleets. The couriers expressed their concern on vans and trucks not being delivered on time anymore. The Managing Director of the Commercial Vehicles Department within Mercedes-Benz Romania, Valeriu Zaharia, brought a solution to the table – he presented integrated solutions for the couriers: a complete product range of vans and trucks that are delivered with tailored customer service and parts, fleet board management, they can be purchased with operational leasing via financial services provided by Mercedes-Benz, and they are covered by a wide service network and full insurance. "The world is in continuous change. We want next day, same day, 2-hour deliveries, but in order to do so, we need cars that support our activity and drive us on the existing infrastructure, so that we can address the client's needs and his will to possess the product as soon as possible".
In the context of marketing tools that support promoting the company through social media, Horia Serbanescu added: "Social media is very helpful, but is strictly communication. Sales are not being made through social media. We can communicate with the client, we see it as an extension of our call-center. We get questions and we can fix problems quickly. Moreover, it is an excellent recruiter of personnel for certain regions of the country."
Attracting foreign financing was a topic mentioned by Alexandru Petrescu: "The general strategy for Romanian Post was to reach a financial comfort that will enable access to investment funds, commercial and investments banks. (...) There are many things to be taken care of internally, so we can eventually come up with an investment proposal that will raise a minimum level of appetite from the investment banking. I believe that this year, that is following a second profitable year, we will be able to attract a financing line that will also refer to PrioriPost division. It is the first time I mention publicly that we are in the final stage for negotiation of a mandate letter with a very important financial international financial institution, and PrioriPost division is the core for this financing".
Related to the debate on e-commerce deliveries over the boarder that in Europe register 8% in growth, Alexandru Petrescu mentioned "a de-synch in the IT and logistical platforms that could allow direct competition with DHL, Hermes and other integrators that operate over the border. The European Commission together with Post Europe have initiated several initiatives, like a standardization program for every platform - a one tracking reference from country to country so that we can enter direct competition from a
Venue
Hotel Intercontinental
BUCHAREST
Phone: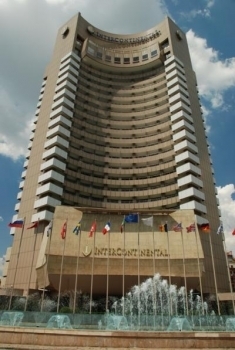 The Courier and Postal Services Forum 2016 will be organized at the InterContinental Hotel in Bucharest.

InterContinental Bucharest is a five star hotel that provides a highclass background for conferences, receptions and other types of events. Located right in the center of Bucharest, it is within walking distance from the Old City – Bucurestiul Vechi. The main subway station and the central bus station are just across the street. There are also taxi ranks directly in front of the hotel.

Special accommodation rates and hotel reservation

Summit participants benefit from special accommodation rates. Please send your accommodation requests directly to:
Mrs. Simona Sercan – Senior Convention Sales Manager
e-mail: simona.sercan@interconti.ro
Tel:+4021.305.10.18

Registration:
Conference participation fee is
98 € + VAT/ person.
The fee includes the participation in the conference sessions, coffee breaks and lunch, as well as the conference proceedings documents.
All registration fees mentioned above exclude 20% Romanian VAT.
Data protection policy
The use of our website is possible without providing personal information. Data that a user enters into our contact form is used by Govnet Conferences solely for contacting purposes. Our web sites do not record any personal data (e.g., names, addresses, telephone numbers or e-mail addresses) unless you voluntarily provide such information (e.g., by registering, in surveys, etc.), have given your consent or we are permitted to do so by laws governing the protection of your privacy.
The conference organiser will collect and store your personal data for the preparation and execution of the conference as well as to inform you about future projects related to your sector and line of work. Your contact data will only be used for matters directly involved in the conference organisation process and for follow-up purposes.
If you have any questions or request about our privacy policy and the processing of your e-mail and related personal data, do not hesitate to write us at: sales@govnet.ro