Events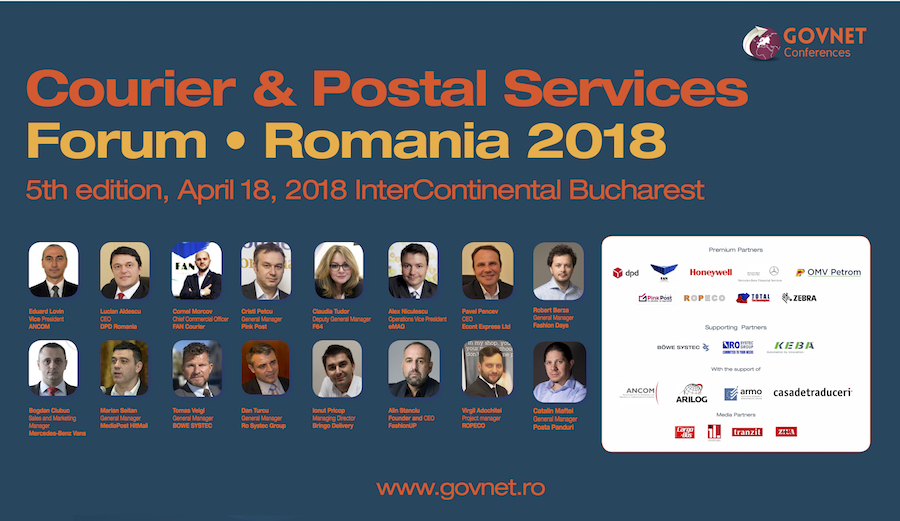 Courier and Postal Services Forum 2018
April 18, 2018, HOTEL INTERCONTINENTAL, BUCHAREST
The fifth annual edition of the only event dedicated to the industry, the

Courier & Postal Services Forum 2018

will bring together representatives of courier and postal services companies to meet up with authorities, e-commerce community, clients, banks and payment service providers, equipment and other related businesses to exchange and share their experiences and research about the sector.
This is a senior-level event, attracting the industry leaders in an interactive conference that allows to share thoughts on the best strategies and innovative products for growing the sector.



Who will attend:



Management representatives of courier and postal services companies
Major clients for the courier service industry
Representatives of authorities regulating the postal services in Romania
Representatives of banks, card issuers, payment service providers, leasing and financial institutions
Language: English and Romanian (with simultaneous translation provided)

Registration: Conference participation fee is 98 € + VAT/ person.
The fee includes the participation in the conference sessions, coffee breaks and lunch, as well as the conference proceedings documents.

All registration fees mentioned above exclude 19% Romanian VAT. Register online via the registration page on http://govnet.ro

Registration conditions: The program and the speakers are subject to change. Should the conference be cancelled due to force majeure, unavailability of the conference venue, speakers being prevented or for other good cause, the organizer reserves the right to cancel the conference. In case of cancellation all participants will be informed promptly. In this case, all registration fees will be reimbursed.

Substitution and cancellation policy

After registering for the Event, if you cancel your attendance more than one week prior to the date of the Event, you will receive a full refund of the amount of your payment. If you cancel within one weeks of the date of the Event, you will not be eligible for a refund; however, substitutions can be arranged with no extra cost from within a company or organization. No refunds for no shows. Cancellation requests must be received in writing.

Payment: Payment can be made by bank transfer prior to the event. Please take into consideration the limited seats availability, therefore we recommend that registrations are made prior to the week of the event.

Hotel: Exclusively for you we have got a limited number of rooms available at special rates in the InterContinental Hotel Bucharest. In order to accommodate you together with the other participants, please reserve your room by no later than one week before arrival.

Data protection and sharing of contact details

The Conference Organizer will collect and store your personal data for the preparation and execution of the conference as well as to inform you about future projects related to your sector and line of work. Your contact data will only be passed on to partners directly involved in the conference organization process as partners for follow-up purposes.

If you have any questions about our privacy policy and the processing of your e-mail and related personal data, do not hesitate to write us at sales@govnet.ro
Program
09:00 - 09:30

REGISTRATION

Registration and welcome coffee

Opening Address:

Eduard Lovin, Vice President, Romanian National Authority for Management and Regulation in Communications

09:30 - 11:30

FIRST PANEL

Analizing the Romanian Postal and Courier Service market

Romanian Courier and Postal services market - dealing with current challenges

Mapping the operations landscape - keys of being competitive in a changing business environment

Inovative service formats to stay competitive

Exploring ways to add value in today's delivery services – mobility for a business in motion

Incorporating automation: harnessing technology to simplify ways of working

SPEAKERS:

Lucian Aldescu

, CEO of DPD Romania

Cornel Morcov

, COO at FAN Courier

Cristi Petcu

, General Manager at Pink Post

Pavel Penchev

, CEO of Econt Bulgaria & Romania

Marian Seitan

, General Manager at MediaPost HitMail

Bogdan Ciubuc

, Sales and Marketing Manager at Mercedes-Benz Vans

Tomas Veigl,

General Manager at BOWE SYSTEC

Dan Turcu

, General Manager at Ro Systec Group

Catalin Maftei, General Manager at Posta Panduri




11:30 - 12:00

SESSION BREAK

12:00 - 13:30

SECOND SESSION

e-commerce panel - Tackling delivery operational challenges

Operational and logistic challenges generated by online deliveries

The impact of online on courier services and customer demand - expectancy management

Dealing with fluctuating demand - optimizing networks and delivery on peak times

Food and cold chain deliveries - assessing logistic challenges for specialised services

How can costs be kept low as operations evolve?

Creating the optimal and sustainable logistics network: operational challenges and trends

SPEAKERS:

Claudia Tudor

, Deputy General Manager at F64

Alex Niculescu

, Operations Vice President at eMAG

Ionut Pricop,

Managing Director, at Bringo Delivery

Robert Berza,

General Manager of Fashion Days

Alin Stanciu

, Founder and CEO of FashionUP

Virgil Adochitei,

Project manager at Ropeco




13:30 - 14:30

Networking lunch

Lunch and individual meetings in the expo area
Speakers
Eduard Lucian
Vice President of the National Authority for Management and Regulation of Communications in Romania
Eduard Lucian Lovin has been Vice President of the National Authority for Management and Regulation in Communications of Romania (ANCOM), from October 2017. He graduated from the Faculty of Electronics and Telecommunications - The Polytechnic University and from the Faculty of International Economic Relations of Academy of Economic Studies of Bucharest. Mr. Lovin has 18 years' experience in both the private and the public Romanian electronic communications sectors. He worked as a director in the Agency for Information Society Services (ASSI) and in the General Inspectorate for Communication and Information Technology. Since 2009 until June 2017, he was Executive Director of the Executive Division for Regulation in ANCOM.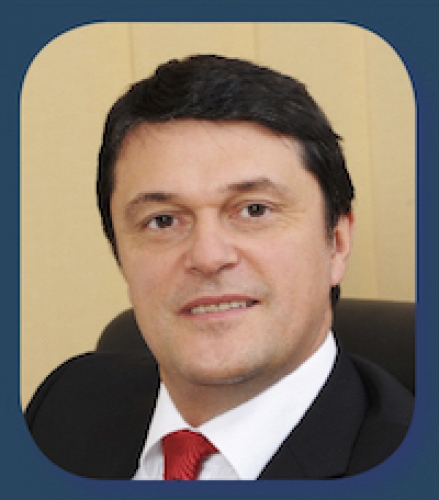 Lucian Aldescu
CEO of DPD Romania
Lucian Aldescu is CEO of DPD Romania – a courier company with 40 years of experience in Europe. Lucian started his career in transport & logistic filed in 1994, as a logistic manager for Eculine. In 1997 he founded, with James Gray-Cheape, Pegasus Courier, company acquired in 2008 by Geo Post – Yurtici Kargo Group and named DPD Romania. Lucian Aldescu graduated an MBA program at Tiffin University and was the president of AOCR (Courier Operators Association of Romania) during 2009-2011.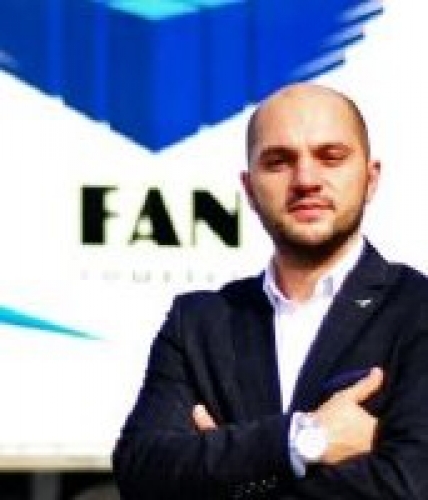 Cornel Morcov
Chief Commercial Officer of FAN Courier
Cornel Morcov is the Chief Commercial Office of FAN Courier, the leader of the courier companies in Romania for the past 8 years. FAN Courier started its history in 1998, when the three Romanian entrepreneurs, Felix Patrascanu, Adrian Mihai and Neculai Mihai dreamt of turning the new formed company into the greatest provider of courier services in Romania. The plan became reality in 2006 and since then FAN Courier has been Gladly, Anywhere from the first place.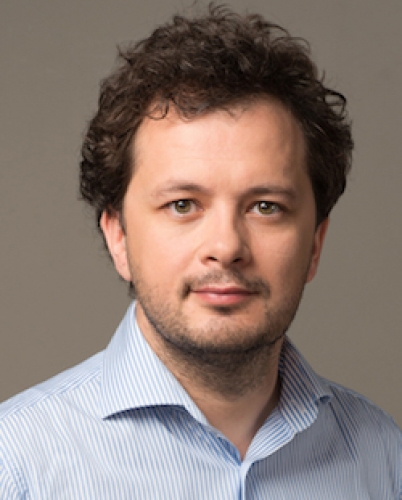 Robert Berza
General manager Fashion Days
Robert Berza is the General Manager of Online retailer Fashion Days.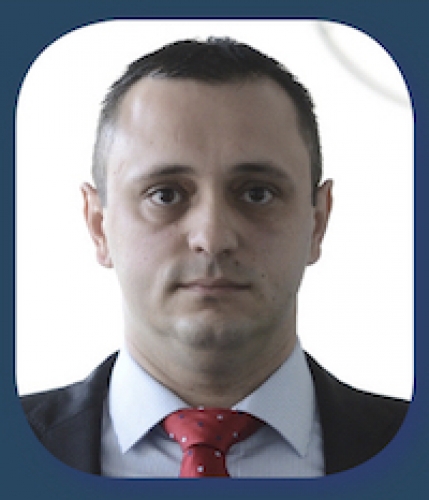 Bogdan Ciubuc
Sales and Marketing Manager, Mercedes-Benz Vans
Bogdan Ciubuc is the Sales and Marketing Manager at Vans division. He started his career at Mercedes-Benz Romania in 2008. He declares: "It is very rewarding for me to see that our constant efforts generate solutions for our customers in order for them to consolidate their business, allowing us to support the highest quality standards and offer complete and personalized services. Since our customers' satisfaction is essential for us, we also focus on the best after-sales services, consolidating our national service network and constantly improving it."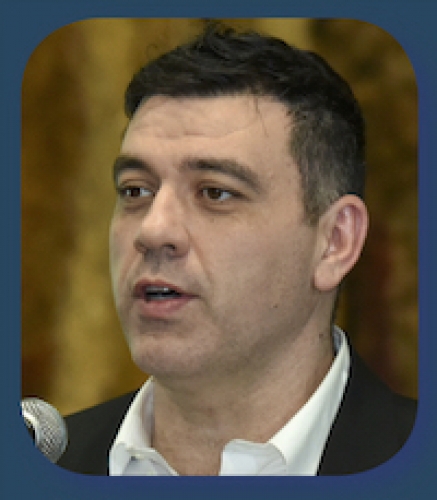 Marian Seitan
CEO of Mediapost Hit Mail
Marian Seitan is the President of the Romanian Direct Marketing Association ARMAD and the CEO of Mediapost Hit Mail, a full-service Direct Marketing agency he built from scratch, now employing 900 people and whose annual turnover comes to 8 million euro. A scholarship in France opened new horizons for him in 1995 when direct marketing was rather unknown in Romania. In 1997, only six months after graduating from the Academy of Economic Studies in Bucharest, he set up his business, originally called Hit Mail. Subsequently, as the French Post acquired 60 percent of the company, it changed its name to Mediapost Hit Mail
Tomas Veigl
General Manager of Boewe Systec Austria GmbH
Tomas Veigl is General Manager of Boewe Systec Austria GmbH since 2008 and Managing Director of the CEE area.
His expertise as engineer in Automation processes and good commercial skills helped to establish quite fast a good market share for the German producer Boewe Systec into CEE area in the field of Parcel and Letter Sorting equipment, inserting and book manufacturing solutions www.boewe-systec.com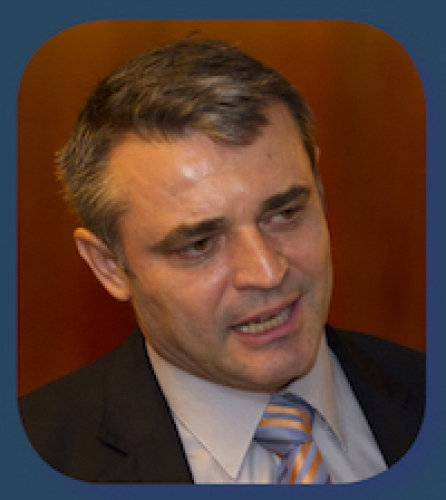 Dan Turcu
General manager Ro SYSTEC Group
After completing an honorable military career full of challenges, such as the first Gulf War and Romania's accession to NATO, Mr. Turcu got in the civilian life and in business, especially in logistics, as director of operations and developed in Romania a French multinational company. After he graduated an Executive MBA in 2005, Mr. Turcu founded RO SYSTEC GROUP and became the Romanian representative for several foreign companies that produce equipments and postal and logistic solutions: BOWE SYSTEC, SIEMENS, NEOPOST, VIPS FRANCE.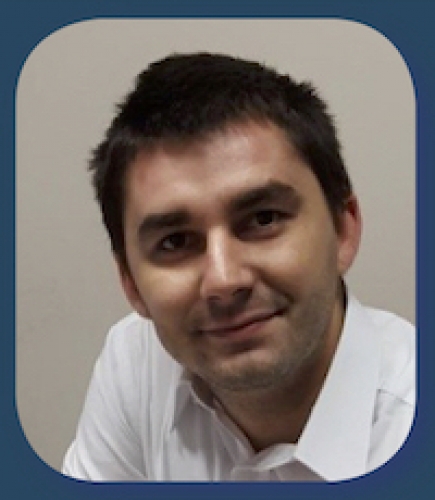 Ionut Pricop
General Manager Bringo Delivery
Ionut is one of the Bringo pioneers. Co-opted from the start of the project, Ionut has used his Marketing experience and passion for Digital and Innovation to organize and coordinate Bringo's work in the best way. From the position of Logistic & Organizing Director, he has always tried to be one step ahead and helped expand Bringo in Iasi, Constanta and Cluj. Bringo is a 100% Romanian platform that helps you make your purchases quickly and efficiently at a hypermarket price and delivers them home in 90 minutes. Adapted to the digital lifestyle, Bringo offers you the ability to shop from the comfort of your home, choosing from over 50,000 products, including IT.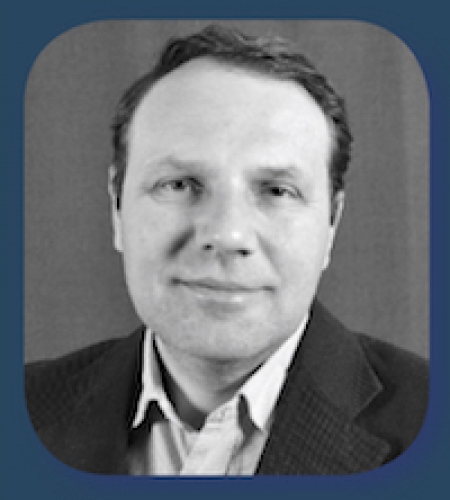 Pavel Pencev
CEO of Econt Express Ltd
Pavel Penchev is CEO of Econt Express Ltd from 2000, Master of Transport Management, holds certificates in business management, project management and IATA certificate. The company, Econt Expres Ltd. is licensed operator of postal and courier services, with 16 years presence in the market. Econt maintains a large network of over 550 offices in Bulgaria with a strong team of nearly 2500 professionals. In recent years, the company opened offices in Romania, England and Greece. Pavel is the foundation of development and implementation of specific services in the field of eCommerce. Its active work in conditions of freedom and independent movement of money, goods and documents boosts sales on the Internet, currently over 6800 shops used the services of Econt.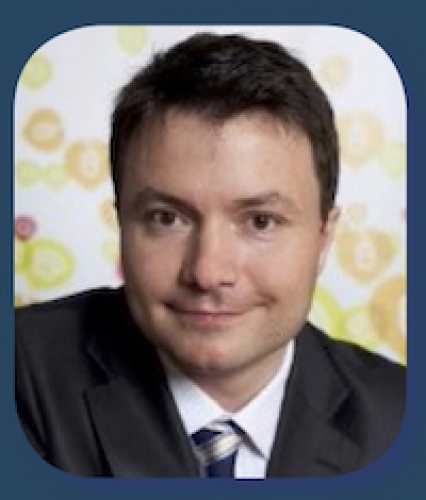 Alexandru Niculescu
Operations VicePresident at eMAG for Bulgaria, Hungary and Romania
Alexandru Niculescu is the Operations VicePresident at eMAG for Bulgaria, Hungary and Romania. Previously he was Director of Supply Chain for UPC Romania & Hungary at Liberty Global, the Director Logistics, Procurement, General Services & Customer Operations at UPC Romania and Director, Consumer Market Development at Vodafone Romania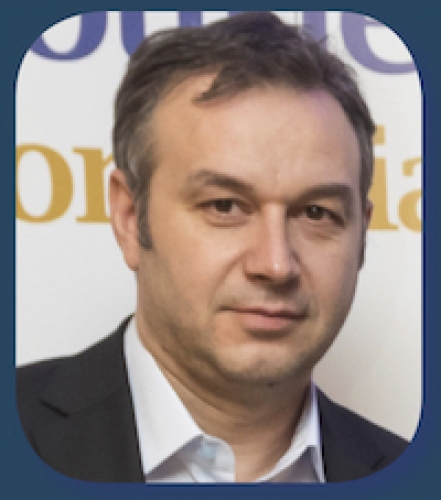 Cristi Petcu
General Manager PinkPost
Cristi Petcu is the General Manager of Pink Post. In April 2017, Total Post announced the merger with Post Master, a company previously owned by the Austrian Post Group, the newly formed company being named Pink Post. In 2010, Total Post acquired TCE Post, founded in 2006, the main competitor on the private market of postal services in Romania.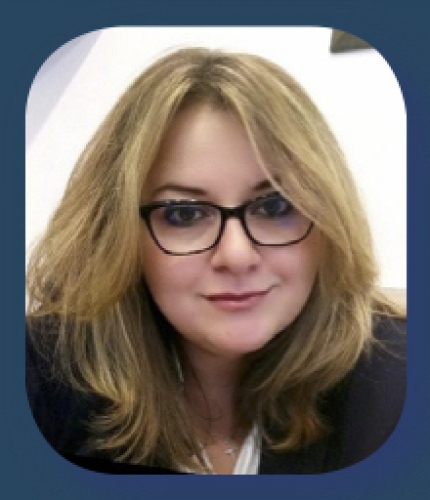 Claudia Tudor
Deputy CEO at F64 Studio
Claudia Tudor is the Deputy CEO at F64 Studio since 2012. Claudia is a senior executive with 15+ years of robust experience in Sales & Distribution & Trade Marketing &Operations and over 5 years in General Management. Previously she was the General Manager of Delta Hospital and Regional Operations Manager at Medicover.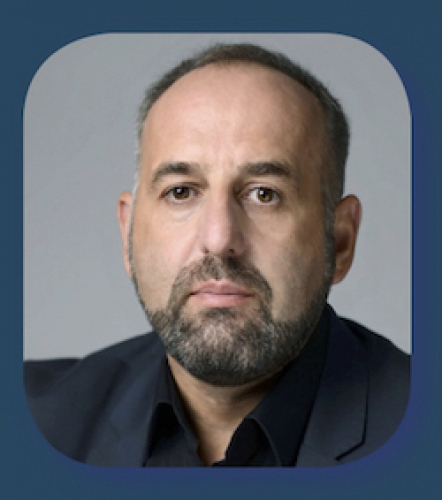 Alin Stanciu
Founder and CEO FashionUP
Alin Stanciu is the founder and CEO of FashionUp, one of the most sucessful online fashion stores in Romania. After launching the operations in 2009, the company expanded regionally to Bulgaria in 2012 and in Hungary in 2013.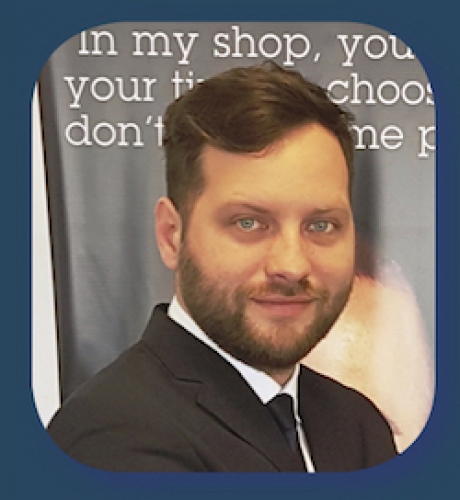 Virgil Adochitei
Project Manager, ROPECO
Virgil Adochitei is the Project Manager within ROPECO for the last five years, he perviously held administrative management position within Self Security for six years and has a Master Degree in Project Management at CODEX. Virgil graduated Journalism at Spiru Haret University.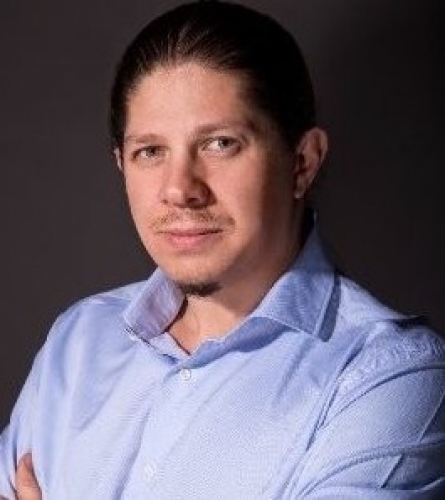 Catalin Maftei
Owner & CEO C-Solution
Catalin Maftei is a pioneer in e-commerce. He created and developed cloud systems:
- www.PlatiOnline.ro - since 2002, the first online payment processor in Romania - www.LivrariOnline.ro - since 2005, the first leg for ecommerce couriers
- www.PostaPanduri.ro - since 2015 the first Pachetomate / SmartLockers network in Romania for. Implementing the "Click & Collect" and "Pickup in Store"
He has developed and developed projects such as: - www.FarmaciaTei.ro - since 2009 - www.BebeTei.ro - since 2014
Sponsors
Supporting Organizations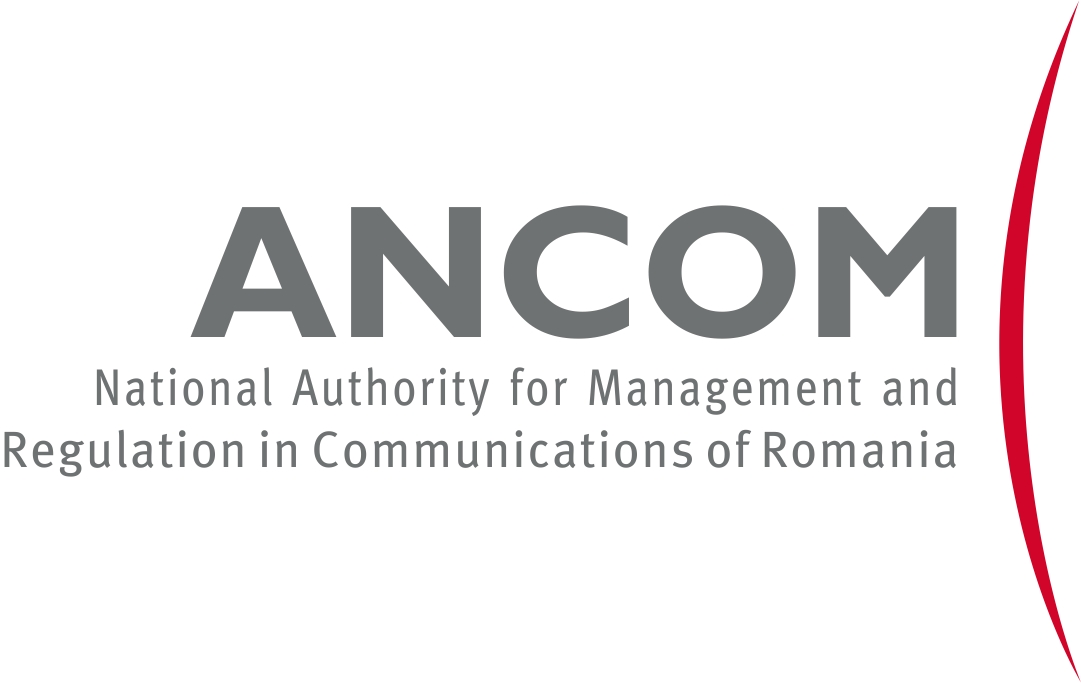 National Authority for Management and Regulation in Communications (ANCOM)
The National Authority for Management and Regulation in Communications (ANCOM) is the body that protects the interests of the communications users in Romania, by promoting competition in the communications market, ensuring the management of scarce resources and encouraging innovation and efficient investments in infrastructure.
Supporting Partners

KEBA
Founded in 1968 in Linz, Austria, KEBA is today an international company which derives its success from three business areas: Industrial Automation, Banking and Service Automation and Energy Automation. KEBA works continuously on new developments and industry solutions with the objective of creating lasting competitive benefits for their clients. The KePol is the world's leading first and last mile solution for the pick-up and delivery of goods around the clock and constitutes a one-stop shopping package that includes hardware, software consulting, services, installation and rollout management.
KEBA headquarters are located in Linz/Austria and the company has its own branches around the world. In the last concluded financial year (as per march 31, 2015) the company achieved sales of EUR 189,5 million.
Media partners
Venue
Hotel Intercontinental
BUCHAREST
Phone:
The 2018 edition of the Courier & Postal Services Forum will be organized at the InterContinental Hotel in Bucharest.

InterContinental Bucharest is a five star hotel that provides a highclass background for conferences, receptions and other types of events. Located right in the center of Bucharest, it is within walking distance from the Old City – Bucurestiul Vechi. The main subway station and the central bus station are just across the street. There are also taxi ranks directly in front of the hotel.

Special accommodation rates and hotel reservation

Summit participants benefit from special accommodation rates. Please send your accommodation requests directly to:
Mrs. Simona Sercan – Senior Convention Sales Manager
e-mail: Simona.Sercan@ihg.com
Tel:+4021.305.10.18

Registration:
Conference participation fee is
98 € + VAT/ person.
The fee includes the participation in the conference sessions, coffee breaks and lunch, as well as the conference proceedings documents.
All registration fees mentioned above exclude 19% Romanian VAT.
Data protection policy
The use of our website is possible without providing personal information. Data that a user enters into our contact form is used by Govnet Conferences solely for contacting purposes. Our web sites do not record any personal data (e.g., names, addresses, telephone numbers or e-mail addresses) unless you voluntarily provide such information (e.g., by registering, in surveys, etc.), have given your consent or we are permitted to do so by laws governing the protection of your privacy.
The conference organiser will collect and store your personal data for the preparation and execution of the conference as well as to inform you about future projects related to your sector and line of work. Your contact data will only be used for matters directly involved in the conference organisation process and for follow-up purposes.
If you have any questions or request about our privacy policy and the processing of your e-mail and related personal data, do not hesitate to write us at: sales@govnet.ro