Events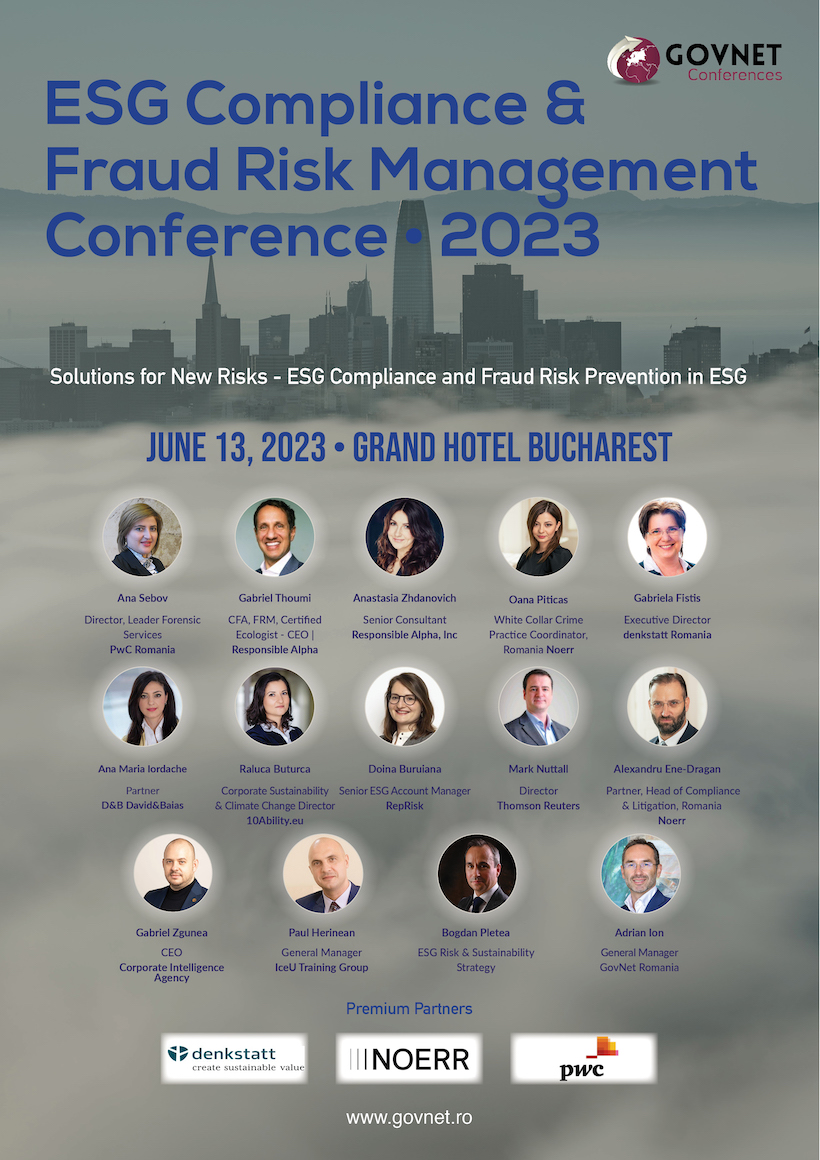 ESG Compliance and Fraud Risk Management Conference 2023
June 13, 2023, GRAND HOTEL BUCHAREST, BUCHAREST
ESG Compliance & Fraud Risk Management
2023 • România
June 13. Grand Hotel Bucharest - Ronda room
New Solutions for New Risks - ESG Compliance and Fraud Risk Prevention
ESG reporting has become as important as financial reporting in recent years, and as compliance pressure from regulators, investors and the public increases, so does the potential for fraud.
We are witnessing an increase in cases of ESG fraud. Misrepresentations, false claims and exaggeration of environmental, social and corporate governance activities are becoming a real concern, requiring greater transparency from corporations regarding ESG.
We are waiting for you on June 13 to understand how to approach ESG reporting in the right way, identify company-specific influencers and action factors, fraud risk assessment and how you can achieve a transparent presentation of your company's ESG policies.
We will answer the following questions:
How we effectively integrate ESG factors into risk management practices

How do you verify the claims contained in non-financial reports and how can you detect potential fraud?

Is the company's non-financial ESG reporting subject to the same rigor as financial reporting?

What are the key dates? Are there internal controls to verify the fidelity of the data collected?

What is the plan for disclosing and correcting issues identified in ESG reporting?

Have sufficient controls been implemented in your company to detect cases of ESG fraud at an early stage?

When it comes to processes and control mechanisms, are ESG fraud risks regularly monitored and assessed?

What procedures have you implemented to investigate potential fraud?
INFORMATII GENERALE
Condiții de înregistrare: Programul și temele sesiunilor de discutii pot fi modificate. În cazul în care apar motive de forță majoră, sau reglementari ale autoritatilor care interzic sau limiteaza accesul la conferinte, organizatorul își rezervă dreptul de a anula evenimentul in format fizic, fiind organizata transmisia exclusiv online. În cazul anulării, toți participanții vor fi informați cu promptitudine iar taxele de participare rambursate.
Politica de returnare sume de participare:
- daca solicitarea pentru anulare se face cu pana la 45 zile calendaristice anterior evenimentului se returneaza integral suma achitata;
- daca solicitarea pentru anulare se face cu pana la 30 zile calendaristice anterior evenimentului se returneaza 70 % din suma achitata;
- daca solicitarea pentru anulare se face cu pana la 15 zile calendaristice anterior evenimentului se returneaza 50 % din suma achitata;
- daca solicitarea pentru anulare se face cu mai putin de 7 zile anterior evenimentului nu se returneaza suma achitata.
În cazul în care conferința va fi anulată din cauza forței majore, indisponibilității locului conferinței, organizatorul își rezervă dreptul de a anula conferința. În caz de anulare, toți participanții vor fi informați cu promptitudine. În acest caz, toate taxele de înregistrare vor fi rambursate:
Protecția datelor și partajarea detaliilor de contact
Organizatorul conferinței va colecta și stoca datele dvs. personale pentru pregătirea și executarea conferinței, precum și pentru a vă informa despre proiectele viitoare legate de sectorul dumneavoastra de activitate. Datele dvs. de contact vor fi transmise doar partenerilor implicați direct în procesul de organizare a conferinței ca parteneri în scopuri de urmărire. Dacă aveți întrebări despre politica noastră de confidențialitate și despre prelucrarea e-mailului și a datelor personale conexe, nu ezitați să ne scrieți la sales@govnet.ro
Program
08:30 - 09:00

REGISTRATION




Welcome Networking Coffee

09:00 - 11:30

FIRST SESSION

Types of Risks and Risk Management associated with ESG factors

Managing fraud risks in an evolving ESG environment. Emerging fraud risks to consider

Recognizing the types of risks and factors that contribute to ESG fraud - how to avoid Greenwashing

The financial motivation of ESG fraud. Risk and factors that contribute to ESG fraud

ESG reporting standards – Unifying the reporting framework and increasing reporting transparency

Implementation of corporate governance and effective ESG risk management culture in the company

ESG Audit and Risk: Tools to manage reputational and compliance risks - a practioner's survey

The impact of the introduction of European Sustainability Reporting Standards (ESRS)

SPEAKERS:

Ana Sebov -

Director, Leader Forensic Services PwC Romania

Gabriel Thoumi

- CFA, FRM, Certified Ecologist, CEO, Responsible Alpha

Anastasia Zhdanovich

- Senior Consultant, Responsible Alpha

Oana Piticas

- White Collar Crime Practice Coordinator Romania, Noerr

Gabriela Fistis

- Managing Partner, denkstatt Romania

Ana Maria Iordache

- Partner, D&B David&Baias

Raluca Buturca

- Corporate Sustainability and Climate Change Director, 10Ability.eu

Q&A session on the topics discussed in the first section




11:30 - 12:00

SESSION BREAK




Networking Coffee Break and individual meetings between participants

12:00 - 14:00

SECOND SESSION

Mechanisms for Control and Investigation of ESG Fraud Cases

Identifying steps organizations can take to mitigate the risk of ESG fraud

Ways to investigate fraud - internal resources vs. external specialists

What are the key dates? The importance of internal control to verify the fidelity of the collected data

Why is reporting on climate change and sustainability important for board members and executives? What are the legal reporting risks that may arise?

The use of enhanced due diligence (EDD) as an essential tool for identifying critical risks

Bribery, Corruption, Geopolitics, and Investigation: An overview from the Handbook of Security and the Environment

How to use profiling and human intelligence in fraud investigations

What solutions exist for quantifying the correlation between ESG performance and financial performance?

SPEAKERS:


Doina Buruiana

- Senior ESG Account Manager, RepRisk Switzerland

Mark Nuttall

- Director, Thomson Reuters

Alexandru Ene-Dragan

- Partner, Head of Compliance & Litigation Romania, Noerr

Gabriel Zgunea

- CEO, Corporate Intelligence Agency

Paul Herinean

- General Manager, IceU Training Group

Bogdan Pletea

- CMIRM® ESG Risk & Sustainability Strategy,

PMS Consulting Group Ltd.

Q&A session on the topics discussed in the second section ​

14:00 - 15:00

Networking lunch

Networking lunch and individual meetings
Speakers
Mark Nuttall
Director, Thomson Reuters
Mark has amassed over 25 years of experience in law enforcement, governance, security, business, and risk management, giving him a profound understanding of both public and private sectors. Throughout his extensive career, Mark has assumed leadership positions in a wide range of organisations, such as law enforcement agencies, international institutions, and corporations. His distinctive background enables him to provide exceptional guidance to C-level executives on risk and business foundation principles, empowering them to minimise adverse effects and capitalise on favourable opportunities.
Mark's notable accomplishments include holding the power of attorney for a substantial risk business in Singapore, serving at INTERPOL and New Scotland Yard, and founding businesses that have operated both nationally and internationally. His experiences have honed his skills in profit and loss management, marketing, governance, and partnerships, allowing him to adeptly steer organisations toward successful growth while eliminating unnecessary hindrances.
Renowned for his expertise, Mark has advised C-suite executives and international office holders on a global scale. Moreover, he serves as a judge for regulatory awards, delivers speeches at worldwide events, and contributes to a variety of publications such as journals, books, and news articles as an author, with five of his works published by renowned publishing houses.
Mark boasts a master's degree in international security, along with three nominal-bestowing professional qualifications. He is also a fellow and member of six esteemed institutes, which together confer upon him ten prestigious post-nominal letters: MA, CAMS, CPP, PMP, FCMI, FICA, F.Inst.PA, F.ISRM, FRSA, and MSID.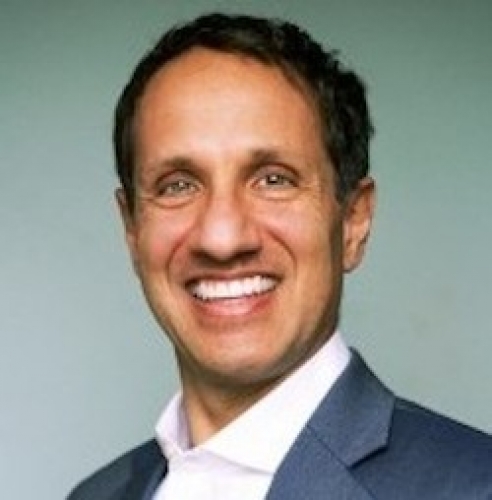 Gabriel Thoumi
CFA, FRM, Certified Ecologist CEO | Responsible Alpha
He is an award-winning research manager (2014, 2015, 2020, and 2021) and a member of various Fortune 500, scientific, and financial technical committees including the S&P Sustainable Finance Scientific Council. He has published more than 70 ESG investment research reports, alongside hundreds of articles, 2 edited books on sustainable finance, and innumerable presentations.
Since 2016, he has lectured at Johns Hopkins University teaching Financing a Sustainable World and ESG Integration. He has also taught at more than 10 other universities, too. He is also former President, Board, 2 Degrees Investing Initiative U.S. whose PACTA model assesses asset-level climate transition risk.
Gabriel has an MBA and Master of Science in natural resources from the University of Michigan. He is a LEED AP and has served as a political appointee to Washington DC regional urban planning and climate advisory commissions 2013-2021 and is a former Erb Institute, Rockefeller Foundation Natural Capital, and Consortium fellowship recipient. Previous to working in sustainable finance, Gabriel had a successful career as a junior oceanography science officer in the North Atlantic and as an art history consultant.
Gabriel Thoumi has almost 20 years' direct experience leading sustainable and ESG finance initiatives for 100s of global clients on four continents including direct engagement with more than 40 corporations in the S&P 500, many investors and banks, and numerous multilateral development banks, governments, and civil society organizations. As both a former banker and asset manager, he has broad and detailed sectoral coverage knowledge informing transition modeling informing billions of dollars of transactions globally.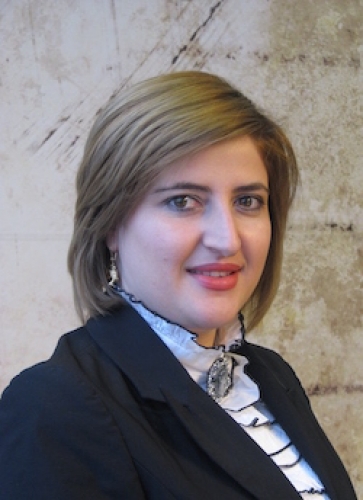 Ana Sebov
Leader Forensic Services PwC Romania
Ana Sebov is Director and Forensic Services Leader of PwC Romania. She has more than 19 years of experience in accounting and finance, at local and international level, in multiple industries (ie., energy, pharma, financial services, retail, telecommunications, manufacturing). Since 2007 she specialised in forensic accounting and compliance reviews.
The projects coordinated by Ana included large investigations of bribery and fraud cases, advisory provided to clients in the context of regulatory investigations, AML and anti bribery compliance reviews and drafting of expert reports in the context of arbitration, litigation and regulatory investigations.
Ana has a Bachelor in Business Administration from the Academy of Economic Studies in Bucharest, is a qualified accountant (ACCA), qualified financial auditor (ASPAS), qualified fraud examiner (ACFE) and qualified internal auditor (CIA)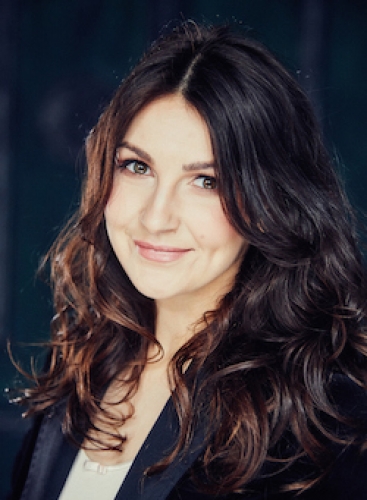 Anastasia Zhdanovich
Senior Consultant, Responsible Alpha, Inc
Anastasia is an accomplished environmental leader and lawyer with over 14 years of experience. She has made significant contributions to environmental protection through her work with prestigious organizations such as the Global Environment Facility, UNDP, the World Bank, the EU, businesses, and NGOs. Anastasia's expertise spans climate change, forestry, waste management, and green economy projects. As an entrepreneur, consultant, and former NGO leader, she has successfully designed and implemented initiatives in these areas.
Anastasia's deep understanding of environmental issues and best practices, coupled with her strong organizational leadership skills, has established her as an expert in the field. Her unwavering passion for creating a sustainable future drives her to continuously explore innovative solutions, particularly in the fields of climate and green technology. With her commitment to driving positive change, Anastasia is dedicated to making a lasting impact on the environment and fostering a sustainable world for future generations.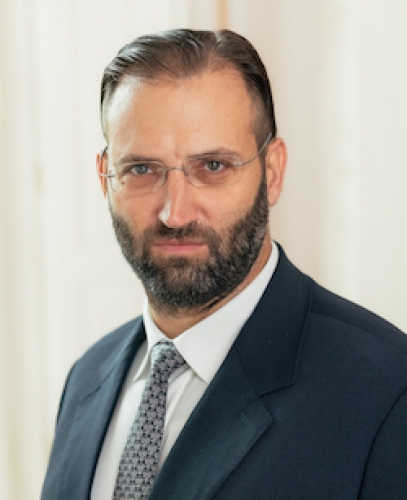 Alexandru Ene-Dragan
Partner, Head of Compliance & Litigation, Romania Noerr
Alexandru Ene-Dragan has extensive experience in process management and strategic mandate execution, especially in civil law, commercial law, labor law and real estate law disputes, as well as in insolvency procedures and white collar crime. He coordinates also the compliance practice, having experience in implementing and developing compliance programs, planning and structuring internal investigations, as well as providing prevention programs and trainings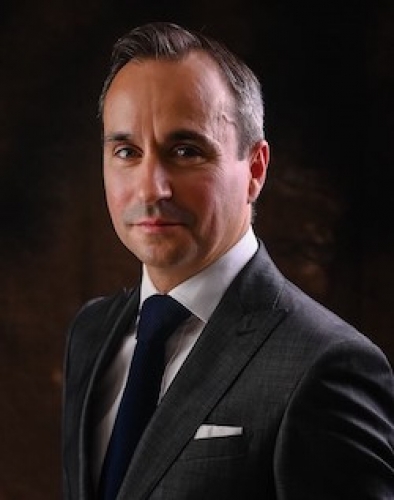 Bogdan Pletea
ESG Risk & Sustainability Strategy Lead, PMS Consulting Group Ltd.
Having a strategic and solution-oriented approach to risk management and sustainability, Bogdan works with organisations to integrate ESG & climate-related risks into strategy. By translating sustainability strategies in practice, Bogdan helps large companies to improve their operational resilience and ESG & climate data disclosure in accordance with current regulations and sector best practice. Bogdan has an extensive expertise in management consulting, risk management and sustainability strategy, gained in over 20 years of international practice in the UK, Switzerland, Spain, Austria and Romania, in energy, tourism, insurance and banking sector. He is member of the Institute for Risk Management (IRM) in London, has an international diploma in Risk Management and has completed an MBA program at the International Institute of Management in Paris. He is also vice-president of Climate Change Special Interest Group (SIG) of IRM London an co- published in September 2021 the first IRM climate risk management guide designed to support boards of directors and risk managers in all sectors of activity.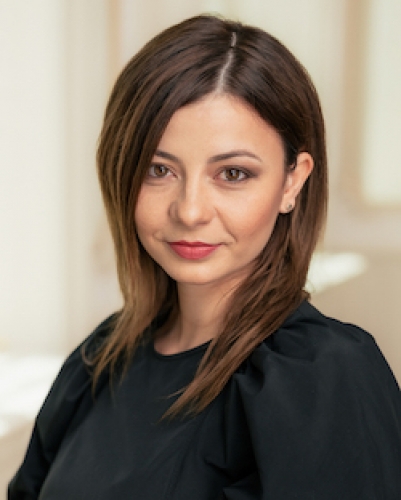 Oana Piticaş
White Collar Crime Practice Coordinator, Romania at Noerr
Oana Piticaş has extensive experience in criminal law, business crimes, criminal liability and criminal defence strategy, especially with foreign and local companies, but also in real estate and contract law. She specializes in legal assistance and representation of local or foreign companies in all stages of a criminal investigation, internal and fraud investigations, compliance and dawn raid.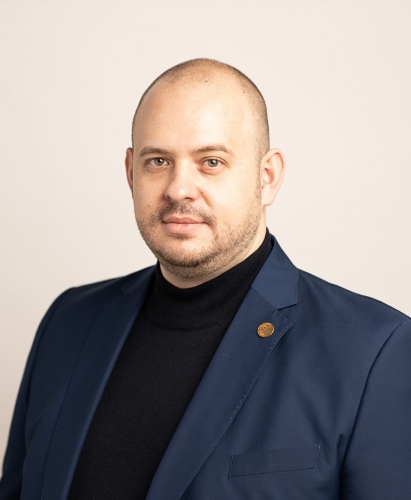 Gabriel Zgunea
CEO, Corporate Intelligence Agency
Gabriel Zgunea has a vast experience in the field of private intelligence, having successfully coordinated numerous investigations and due diligences in Romania and CEE, for multinational companies in all industries.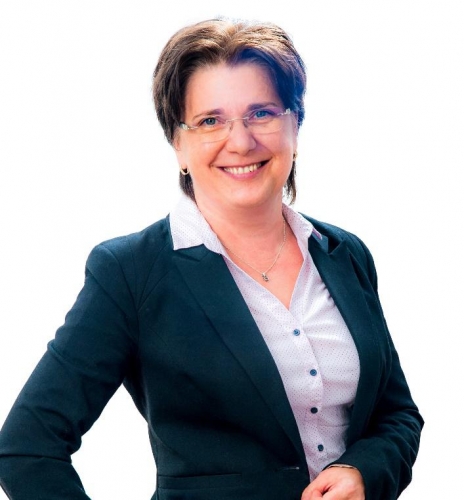 Gabriela Fistis
Managing Director, denkstatt Romania
Gabriela is the Executive Director of Denkstatt Romania, a sustainability consulting company part of the denkstatt consulting group. With a vast experience of over 26 years, which covered both the research segment, the industrial sector and management consulting, it is currently focused on finding solutions to achieve performance in the field of sustainability management together with private organizations and state institutions.
She believes that respect for the environment and respect for people is essential when we talk about evolution. Gabriela strongly believes that evolution requires change, and when it comes to sustainability we are talking about principles, values and behavioural changes. It is found among those who promote change and focus their efforts in supporting those who understand or do not understand the need for change. Fight for the needs of future generations and believe that their needs will be much different from the current ones, that our responsibility is to create the context of evolution conducive to a balanced future.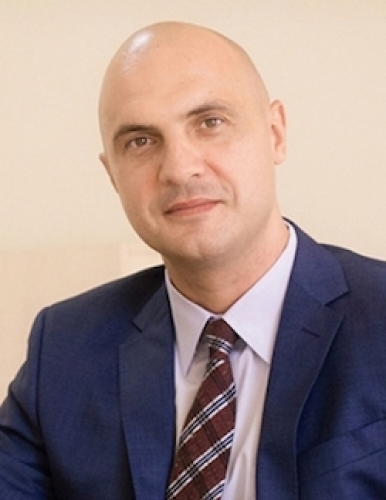 Paul Herinean
General Manager, IceU Training Group
Paul Herinean worked between 2010 and 2015 as a Specialist Instructing Officer, coordinator of scientific papers in Humint, Relationship Techniques and Simulated Behavior Detection Techniques at the National Academy of Intelligence "Mihai Viteazul" (ANI) - S.R.I. and is a certified Trainer in Simulated Behavior Detection.
Between 2000 and 2009 he worked as an Operational Officer within the Romanian Intelligence Service. From 2009 to 2010 he worked as a Specialist Officer in the Personnel Recruitment Department within ANI. In the period 2012-2014 he coordinated a scientific research project carried out under the auspices of S.R.I. and the National Institute for Intelligence Studies, which aimed to conceptualize and operationalize practical tools for developing skills and competencies to detect simulated behavior in the area of ​​Intelligence - Humint.
Starting with 2012, he offers consultancy to multinational companies in Romania, in his area of ​​expertise.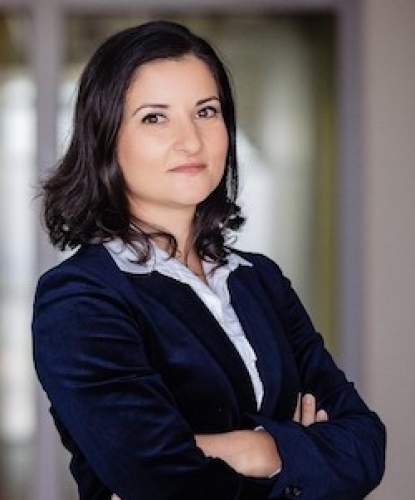 Raluca Buțurcă
Corporate Sustainability & Climate Change Director, 10Ability.eu
Raluca attended university courses in Romania, Italy and Spain and completed his doctorate in an inter-university collaboration with the Universitat Autònoma de Barcelona, becoming a doctor in Life Cycle and Carbon Footprint Assessment.
Her experience of over 15 years, accumulated within top consulting firms in Barcelona and Bucharest (Big4), recommends her as a professional consultant in the field of sustainable development (ESG).
Having solid knowledge and demonstrated experience in the field of sustainability, in search of new challenges and professional growth, in 2021 Raluca founded 10Ability.eu, a company that offers consulting services in the vast field of sustainability for numerous clients from various industries. Within 10Ability.eu Raluca coordinates a multidisciplinary team of professionals with consistent experience, skills and knowledge in the field of sustainability, carbon footprint and product life cycle assessment, in addition to non-financial reporting and assurance, corporate governance, sustainability strategies and risk management.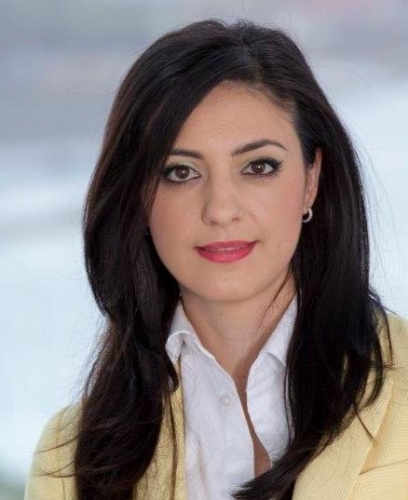 Ana-Maria Iordache
Partner D&B David&Baias
Ana-Maria Iordache is a graduate of the Faculty of Law, "A.I.Cuza" University of Iasi, and holds a Master's degree in European Law from the same university.
She also attended the European Law courses of the Faculty of Law at the Modena e Reggio University Emilia, Italy. Ana-Maria has over 10 years of experience in tax and administrative litigation, successfully representing numerous clients both before Romanian authorities and courts, and in proceedings before the Court of Justice of the European Union.
Ana-Maria has gained extensive expertise in many complex cases in which she provided legal services to a large number of clients, national and international companies, in various industries such as oil and gas, construction, automotive, pharma, telecommunications, and retail.
Her scope of practice includes a wide range of litigations in the areas of tax law, administrative law, competition law, personal data protection, as well as disputes arising from enforcement proceedings. In one of the cases of reference in which Ana-Maria was involved, she successfully represented before national courts of law one of the most important players in Romania on the energy market in a series of tax disputes, which resulted in several enforcement decisions and forced execution decisions having been cancelled, with procedures taking place over four years of litigation.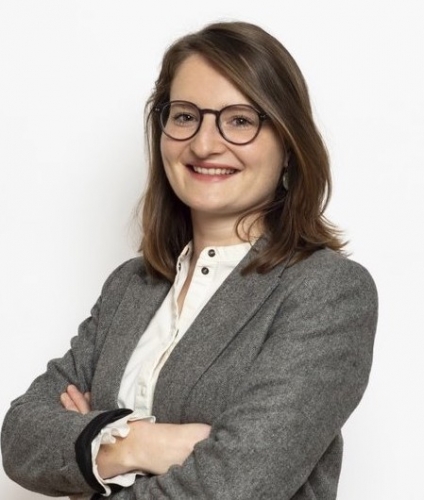 Doina Buruiana
Senior ESG Account Manager at RepRisk
Client-focused professional with experience in ESG risks data and integration in risk management processes, with further background in international trade and banking.
In her role as Senior ESG Account Manager at RepRisk, Doina accompanies banks, investment managers and insurers to set up and mature their integration approaches for daily updated ESG risk signals provided by RepRisk to help assess and monitor ESG and business conduct risks related to their lending, underwriting and investment management processes.
In her previous role at the International Chamber's (ICC) Banking Commission, Doina developed market intelligence reports to analyze market trends in international trade, trade finance and supply chain finance. She worked alongside leading commercial banks and multilateral development banks to define actionable sustainability integration solutions for trade finance in the Commission' Sustainable Trade Finance working group.
Sponsors
Premium Partners

Denkstatt
Denkstatt Romania is one of the most important sustainability consultancy company in Romania which delivers services toward sustainable development of private companies as well as public institutions. Denkstatt Romania "drive the changes toward a sustainable society" and thus develops solutions in close cooperation with its clients from the industrial and public sector which ensure that decisions taken today will meet tomorrow's ecological and societal challenges. Projects implemented for its industrial clients focus on strategic innovation as well as increasing operating efficiency - from an ecological, social as well as economic point of view. In order to achieve this, denkstatt addresses issues such as strategy development, resource management, corporate carbon foot-printing as well as product design and operational management including HSE legal compliance.
Looking for excellence in the area of sustainability, denkstatt is looking for solving challenges with its clients, strengthening the potential of improvements and supporting the proactive initiative from any sectors.

NOERR
Noerr stands for excellence and an entrepreneurial approach. With highly experienced teams of strong characters, Noerr devises and implements solutions for the most complex and sophisticated legal challenges. United by a set of shared values, the firm's 500+ professionals are driven by one goal: our client's success. As one of the leading European law firms, Noerr is also internationally renowned with offices in ten countries and a global network of top-ranked "best friends" law firms.

PWC
At PwC, our purpose is to build trust in society and solve important problems. We're a network of firms in 152 countries with over 328,000 people who are committed to delivering quality in assurance, advisory and tax services.
Present in Romania since 1991, PwC is one of the leading consulting firms on the local market, with a team of 22 partners coordinating more than 800 professionals in Romania and the Republic of Moldova.
PwC Romania offers a full range of consulting services to local and multinational companies and public institutions. The company's activity is divided into three main pillars: financial audit and non-audit services, business and management consulting, tax and legal consulting."
Media partners
Venue
Grand Hotel Bucharest
BUCHAREST
Phone:+40 21 3102020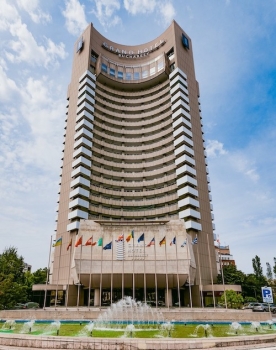 Ediția din 2023 a conferintei ESG Compliance & Fraud Risk Management 2023 în România va avea loc la Grand Hotel București.
Oferind vederi spectaculoase asupra centrului Bucureștiului, Grand Hotel Bucharest de 5 stele (fostul InterContinental București) este situat în Piața Universității, chiar lângă Teatrul Național și la câțiva pași de Centrul Vechi.
Cu facilități de ultimă generație și standardele Grand Hotel Bucharest Meetings & Conferences, această proprietate este locul perfect pentru conferințe, recepții, cine private sau evenimente sociale.
Detalii de participare:
- Taxa de participare la

ESG Compliance &

Fraud Risk Management 2023

în România este de 98 € + TVA/persoană.
- Discount 15% Early Bird pentru înregistrările și plata până la data de 05 iunie 2023.
NOTĂ:
- În urma inregistrării, veți primi o factură. Plata se poate face prin transfer bancar sau card și trebuie procesată până la data evenimentului.
Taxa include participarea la sesiunile de conferință, pauzele de cafea și prânzul, precum și prezentările vorbitorilor. Toate taxele de înregistrare menționate mai sus exclud TVA-ul de 19%.
Link către site-ul locației: https://www.grandhotelbucharest.ro/