Events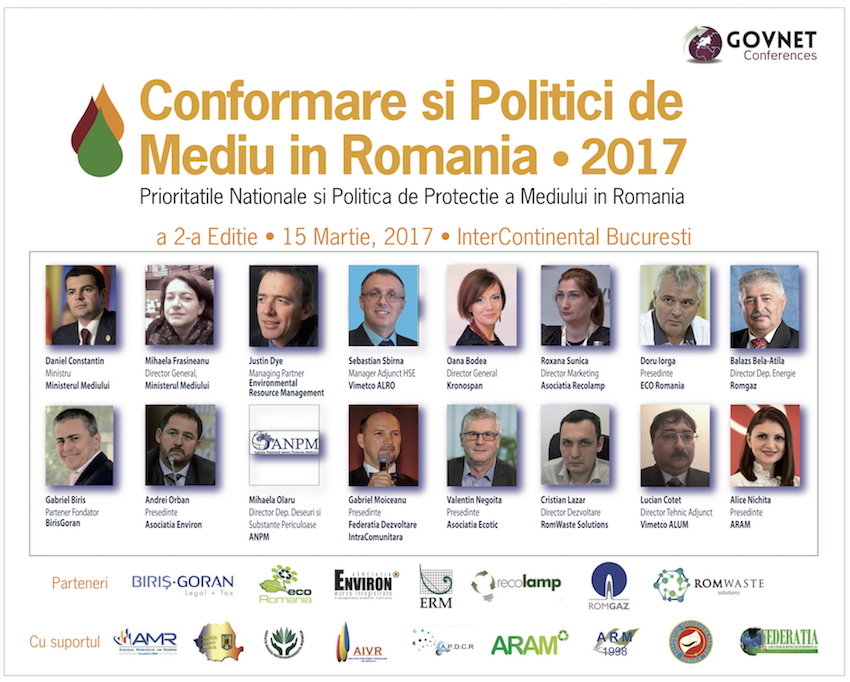 Environmental Compliance Policies in Romania 2017
March 15, 2017, HOTEL INTERCONTINENTAL, BUCHAREST
In recent years have seen a significant increase in the level of mandatory rules for environmental compliance. We take a local approach to the increasingly challenging aspects related to rules, regulations, standards and other requirements of environmental law that impact private companies and public institutions in the application of the law.




The Romanian Environmental Compliance Policies Conference 2017 is aimed to be a source of updates and practical know-how on environmental legislation from renowned experts and authorities, focused on key challenges and solutions to compliance aspects in this country.

Romanian Environmental Compliance Policies Conference 2017 - March 15, - Hotel InterContinental Bucharest



Target group:

Local and International experts from legal departments, compliance managers, top level executives in a number of industrial sectors, oil&gas, cement, manufacturing as well as Romanian authorities supervising and regulating the field.



Language:

English and Romanian (with simultaneous translation provided)

Registration: Conference participation fee is

98 € + VAT/ person.
The fee includes the participation in the conference sessions, coffee breaks and lunch, as well as the conference proceedings documents.

Registration conditions: The program and the speakers are subject to change. Should the conference be cancelled due to force majeure, unavailability of the conference venue, speakers being prevented or for other good cause, the organizer reserves the right to cancel the conference. In case of cancellation all participants will be informed promptly. In this case, all registration fees will be reimbursed.



Payment:

Payment can be made by bank transfer prior to the event. Please take into consideration the limited seats availability, therefore we recommend that registrations are made prior to the week of the event.
If a participant cancels the attendance with less than seven days prior to the event, no participation fee will be reimbursed. If cancelation is announced with more than seven days prior to the event, the participation fee is reimbursed in full.




Hotel:

Exclusively for you we have got a limited number of rooms available at special rates in the InterContinental Hotel Bucharest. In order to accommodate you together with the other participants, please reserve your room by no later than one week before arrival.


Data protection and sharing of contact details

The Conference Organizer will collect and store your personal data for the preparation and execution of the conference as well as to inform you about future projects related to your sector and line of work. Your contact data will only be passed on to partners directly involved in the conference organization process as partners for follow-up purposes.

If you have any questions about our privacy policy and the processing of your e-mail and related personal data, do not hesitate to write us at sales@govnet.ro
Program
09:00 - 09:30

Registration

09:30 - 11:00

FIRST SESSION

National priorities and key policy for Environmental Compliance




Pannel discussion topics:

The national strategy and governmental authorities view on environmental aspects

What is coming? Expectancies in developments of laws, rules and guidance

Environmental Taxes - Problems and possible solutions

Beyond Environmental Compliance, Integrated Risk management

Best Available Techniques - the applicability of BAT requirements in practice

Case studies of environmental compliance project implementation




PANEL MEMBERS:

Daniel Constantin - Minister, Ministry of Environment and Climate Change
Gabriel Biris - Founding Partner, Biris Goran
Justin Dye - Managing Partner, Environmental Resource Management ( ERM)
Oana Bodea - General Manager, Kronospan
Sebastian Sbirna - Deputy Manager HSE, Vimetco ALRO
Lucian Cotet - Deputy General Manager, ALUM
Balazs Bela - Atila - Director Energy Management Department, ROMGAZ




11:00 - 11:30

Q&A SESSION

Interactive debate on the first session discussion topics

11:30 - 12:00

Networking Coffee Break

12:00 - 13:30

SECOND SESSION

Waste Management in Romania: current aspects and market challenges




Pannel discussion topics:

From obligation to reality - updates on waste management in Romania

The National action Plan for Waste Management - implementation stage and updates

Transparency on policy and understanding requirements for waste management

What to do next - open debate on proposed solutions




Section Moderator : Gabriel Moiceanu - President, Intracommunitary Development Associations Federation




PANEL MEMBERS:

Mihaela Frasineanu - General Director, General Directorate on Wastes, Contaminated Sites and Hazardous
Substances, Ministry of Environment and Climate Change
Mihaela Olaru - Head of Dept. of Waste and Hazardous Substances, National Agency for Environmental Protection
Roxana Sunica - Marketing Manager, Recolamp Association
Andrei Orban - President, Environ Association
Valentin Negoita - President, Ecotic Association
Cristian Lazar - Development Director, RomWaste Solutions
Doru Iorga - President, ECO Romania

Alice Nichita - President, ARAM

13:30 - 14:00

Q&A SESSION

Interactive debate on the second session discussion topics

14:00 - 15:00

NETWORKING LUNCH

Networking time and participats meetings
Speakers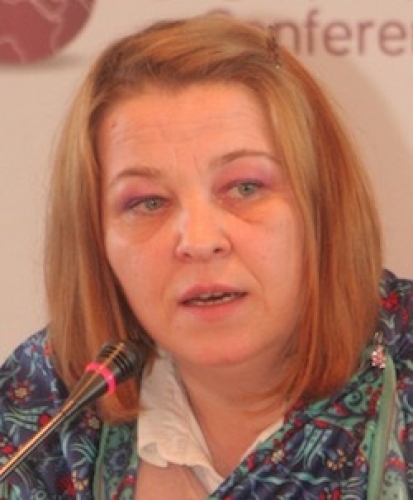 Dorina Mocanu
General Director, Impact Evaluation and Pollution Control Department, Ministry of Environment
Ms. Dorina Mocanu is the General Director of the Impact Evaluation and Pollution Control Department in the Ministry of Environment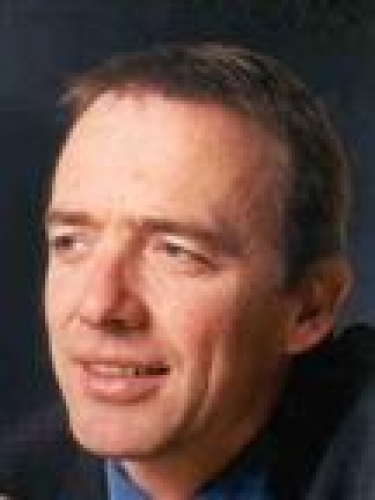 Justin Dye
Managing Partner, Environmental Resource Management
Justin Dye is a Managing Partner who leads the regional practice of ERM focusing on HSE Operational Excellence across Europe, Middle East and Africa.
He has extensive experience, with over 25 years advising clients on HSE strategy, governance and assurance processes, management systems development and implementation, compliance, HSE competence, training and leadership development. He has worked in over 40 countries across the world in the Chemical, Oil and Gas, Pharmaceutical, Manufacturing, Retail, Consumer Products and Mining sectors.
More recently Justin has been focusing on working with clients on strategy development and the design and implementation of people and process programmes, ensuring these are fit for purpose, deliver real change and improved HSE performance.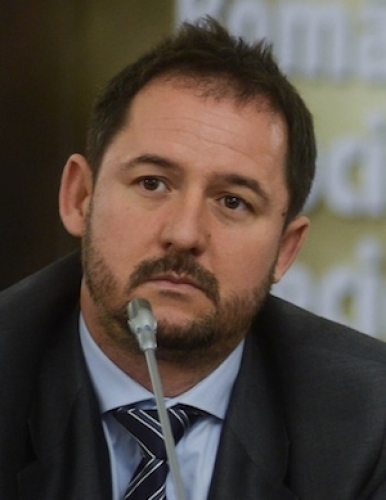 Andrei Orban
President Environ Association
Andrei Orban is the President of Environ Association, a collective organization responsible for the takeover of the legal responsibilities of producers and importers of electrical and electronic equipment in order to facilitate the collection, treatment, recycling and environmentally sound disposal of waste electrical and electronic equipment (WEEE) in accordance with the provisions of Directive 2012/19 / EC transposed into national legislation by GEO no. 5/2015.
Mr. Orban is a professional with over 15 years in multinational companies, being also the Environmental Working Group Coordinator at AHK Romania - Romanian-German Chamber of Commerce.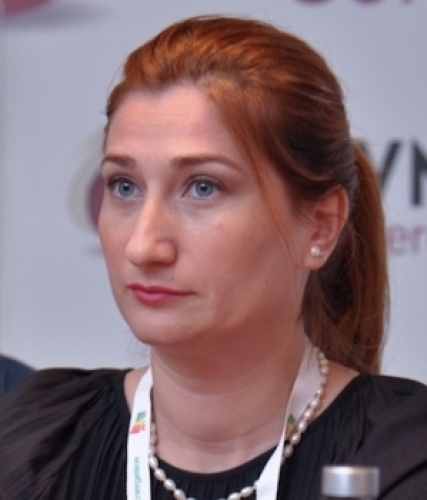 Roxana Sunica
Marketing Manager Recolamp
Roxana Sunica is in charge of developing and implementing the strategy and the marketing plan for the first organization authorized for collecting and recycling waste lamps in Romania
 at Recolamp Association.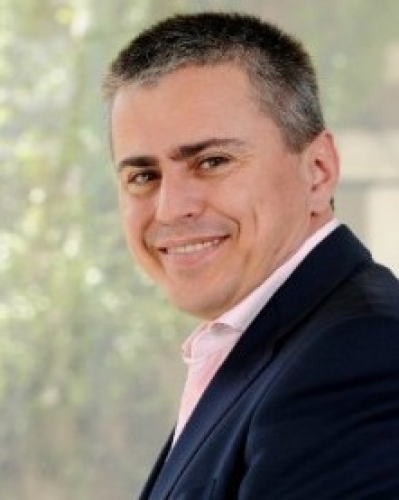 Gabriel Biris
Founding Partner of Biriş Goran
Gabriel is a founding partner of Biriş Goran and is widely regarded as one of the leading tax experts in the country.
Gabriel has over 20 years of experience in all tax matters, such as advising on optimum tax structures, compliance, tax controls and tax litigations . He is well known for his tireless efforts in the public arena to modernize the tax legislation and administration in Romania for a positive impact in the country's development. Between December 2015 and September 2016, Gabriel was Secretary of State in the Romanian Ministry of Finance, in charge of legislative reform in the field of taxation.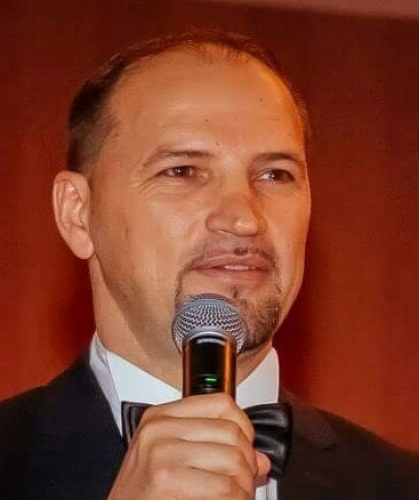 Gabriel Moiceanu
President of Intracommunitary Development Associations Federation
Mr. Gabriel Moiceanu is the President of IDAs Federation of Romania and expert in Municipal Waste Management since 2013. Starting with 2010, he also activates as the Executive Director for IDA SERVSAL Arges.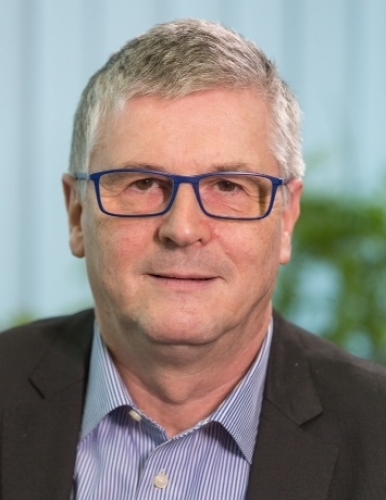 Valentin Negoita
President, Ecotic Association
Valentin Negoita is currently President of ECOTIC, the first collective scheme of producers of electric and electronic equipment in Romania, set up in 2006, with the scope of fulfilling environmental responsibilities in the area of WEEE collection and recycling. Previously he was a Chief Editor and Publisher of Capital business weekly, Ringier Romania. As of 2003, he has also been President of APDETIC (Asociatia Producatorilor de Echipamente de Tehnologia Informatiilor si Comunicatiilor). In this capacity he has coordinated in Romania various European campaigns such eSkills for jobs, Watify - Stimulating Digital Entrepreneurship and Technology and Innovation for Smart Publishing.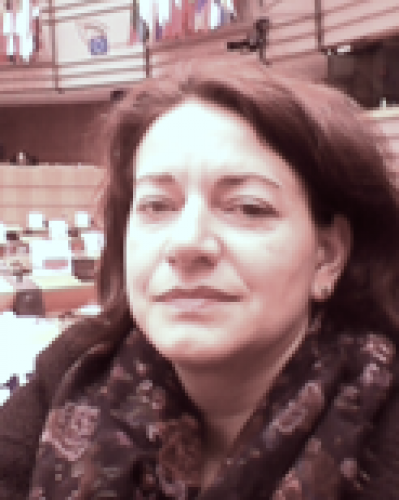 Mihaela Frasineanu
General Director, General Directorate on Wastes, Contaminated Sites and Hazardous Substances, in the Ministry of Environment
Mihaela Frasineanu is the General Director, General Directorate on Wastes, Contaminated Sites and Hazardous Substances, in the Ministry of Environment Water and Forests. She was also the Project manager for "The development of administrative capacity of the Ministry of Environment, Water and Forests to implement policy in waste management and contaminated sites - C.A.D.S" code SIPOCA 21 whose main purpose is developing National Waste Management Plan and National Waste Prevention Plan. Ms. Frasineanu is a graduate of the Bucharest University, Faculty of Geography.
Oana Bodea
General Director, Kronospan
Dr. Oana Bodea started her career with Kronospan Romania in 2008, currently leading the domestic operations of the largest global producer of wood panels. She is responsible with promoting the group's strong commitment and enforcing its strict policies for environmental protection in the local market.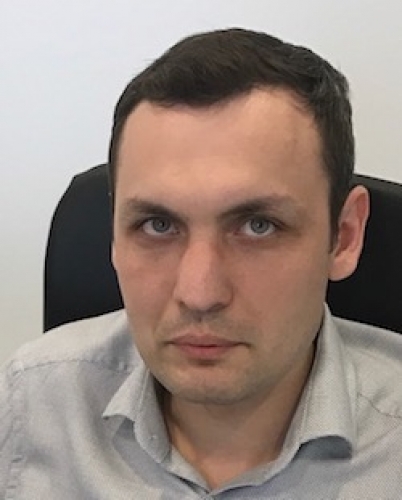 Cristian Lazar
Marketing and Development Director of Rom Waste Solutions
Cristian Lazar is the Marketing and Development Director of Rom Waste Solutions, a Romanian start up company, specialized in Recycling, offering at the same time professional services in the field of Waste Management. Mr. Lazar is also Independent Expert EU Programmes at the European Commission - Research Executive Agency (REA) of the Horizon 2020 program, the biggest EU Research and Innovation programme ever with nearly €80 billion of funding available over 7 years (2014 to 2020).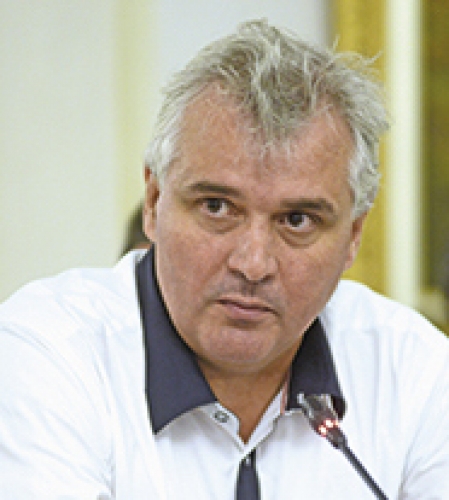 Doru Iorga
President, ECO Romania
Mr. Doru Iorga is the President of ECO Romania Association, that aim to support the development of activities for increasing the amounts of recyclable waste collected and encourages cooperation for all those who are entrusted to ensure effective legislative framework for an integrated waste management. The association was setup by Intersemat, Eco-Rom packaging, Ecologic 3R, Sota Group 21 and ECOP, five companies active on the selective collection of packaging waste.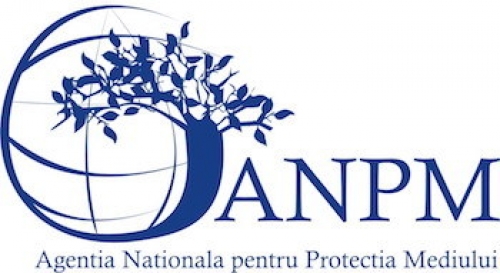 Mihaela Olaru
Head of Department, Waste and Hazardous Substance, National Agency for Environmental Protection
Ms. Mihaela Olaru is the Head of Department, Waste and Hazardous Substance,within the National Agency for Environmental Protection.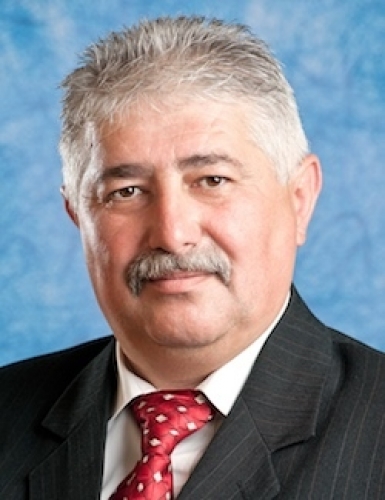 Balazs Bela-Atila
Director of the Energy Management Department ROMGAZ
Bela Balazs joined Romgaz in 2009 as an engineer, starting as head of the Maintenance Office – Mechanical – Energetic Division, Head of the Emergency Situations Department, and from 2013 until now he is Director of the Energy Management Department at Romgaz Medias. His technical background prepared him for the activity of project management in energy and Romgaz's new elecric energy department is an opporunity for direct contribution.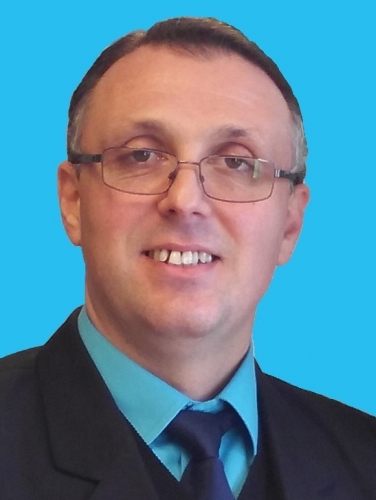 Sebastian Sbirna
Deputy Manager HSE, Vimetco ALRO
Mr. Sebastian Sbirna is the Deputy Manager of Health, Safety & Environment Department at Vimetco ALRO. He has taken his PhD in chemistry at the Romanian Academy. He also has two master degrees: Master of Business Administration and Master of the Faculty of Environmental Science and Engineering within the Babes-Bolyai University from Cluj-Napoca.
Producing over 200,000 metric tonnes of primary aluminium, Alro is the largest aluminium smelter in Central and Eastern Europe (excluding CIS). Alro is one of Romania's largest companies with an important contribution to the local and national economic development. The company is part of the 7th largest aluminium producer worldwide, Vimetco NV, which has operations in Romania, China and Sierra Leone. Alro's shares are traded on the Bucharest Stock Exchange.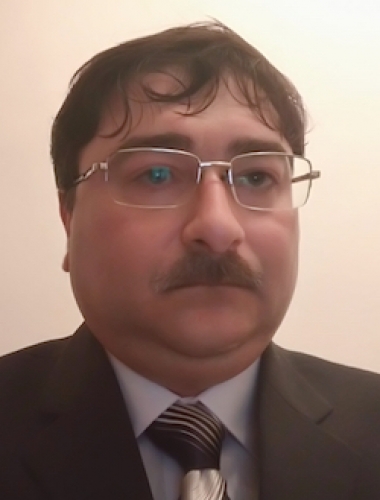 Lucian Cotet
Deputy Technical Manager, Vimetco ALUM
Mr Cotet has a degree in chemical engineering and a doctor degree in chemical engineering from Gheorghe Asachi Technical University of Iasi. As ALUM's Research Laboratory Head it led many research tests regarding bauxite processing and alumina production, red mud further utilization and new product development. Currently has the position of Deputy Technical Manager in ALUM Tulcea.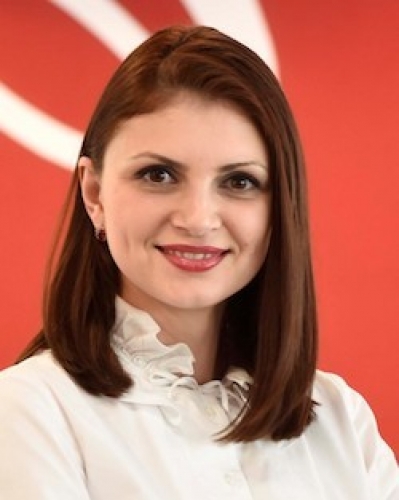 Alice Nichita
President, ARAM
Alice Nichita, President of ARAM, the Romanian Association for Packaging and Environment will represent producers and importers of packaged goods, and will offer the association's point of view on issues related to packaging and environment. Mrs. Nichita holds the position of Government Relations Manager within Coca-Cola HBC Romania since 2015, coordinating legislative efforts by working with central and local authorities, as well as representing the company in industry and business associations.
Venue
Hotel Intercontinental
BUCHAREST
Phone:
The Romanian Environmental Compliance Conferece 2017 will be organized at the InterContinental Hotel in Bucharest.

InterContinental Bucharest is a five star hotel that provides a highclass background for conferences, receptions and other types of events. Located right in the center of Bucharest, it is within walking distance from the Old City – Bucurestiul Vechi. The main subway station and the central bus station are just across the street. There are also taxi ranks directly in front of the hotel.

Special accommodation rates and hotel reservation

Summit participants benefit from special accommodation rates. Please send your accommodation requests directly to:
Mrs. Simona Sercan – Senior Convention Sales Manager
e-mail: simona.sercan@ihg.com
Tel:+4021.305.10.18
Fill in the hotel reservation form attached to benefit fom the special delegate rates at the Intercontinental Hotel.
For any information regarding the 2018 edition and registration procedure, please contact us at:
Office phone number: +4 0372. 900. 670
E-mail: sales@govnet.ro