Events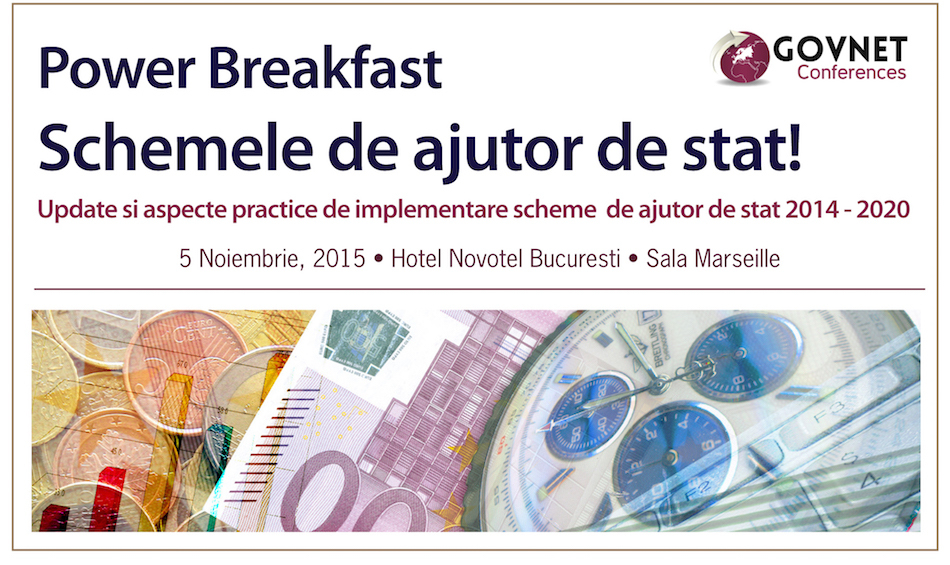 Exclusive Power Breakfast on State Aid
November 05, 2015, HOTEL NOVOTEL , BUCHAREST
We have the pleasure to invite you to another exclusive power breakfast with focus on practical aspects regarding the New State Aid Schemes for 2014 - 2020 in Romania.
 

Especially now, when companies are in the middle of the budgeting process for the next year, it is a great opportunity to get an overview on this incentive and learn more about financing investments on non-reimbursable funds.
 
Your company can benefit from up to 50% cash reimbursement of its investment in assets or of the salary costs for 2 consecutive years, if it intends either to invest more than EUR 10 million in assets or to create more than 10 new working places. The total budget to be allocated for such projects is of EUR 1.2 billion (EUR 600 million for each of the two schemes) and the applications will be treated on a first-in-first-out basis.
 

Join this event to get an overview on this incentive and to discuss with experts about the implementation of successful investments in Romania, practical issues and solutions.
 
It is now, after one year since the Romanian Government has laid the cornerstone of the new state aid schemes for the period 2014-2020, the best opportunity for learning more about this financing tool.
 
Since 2009, State Aid proved to be an effective financing tool for investment projects, as emphasized by approximately 70 beneficiaries until now, which generated more than 20.000 new workplaces.
 

Presentation Topics:
Summary and financial statistics of the past state aid schemes

State Aid scheme for financing investments in assets (GD 807/2014)

State Aid scheme for financing salary costs (GD 332/2014)

Application Process: pre-qualification, preparation of business plan and business model, commitments

Technicalities for the implementation of the state aid scheme

Success stories
Program
09:00 - 09:30

Registration and business breakfast

09:30 - 09:50

Keynote Opening Speech


09:50 - 10:20

Technical presentation of the State Aid Schemes


SPEAKER: Livia Stan, General Director State Aid Department, Ministry of Public Finance

Presentation topics:

State Aid scheme for financing investments in assets (GD 807/2014)

State Aid scheme for financing salary costs (GD 332/2014)

Summary and status of the approved projects




10:20 - 10:50

Practical Aspects for the Implementation of the State Aid Schemes

SPEAKER: Benjamin Karsenti - Plant Financial Controller Valeo Lighting Injection, Timis

Presentation topic:

Exten

s

ion of production capacity and diversification of the portfolio of

products


SPEAKER:

Iulian Sorescu, Associated Partner, Head of Financial Department Noerr

Finance&Tax

Presentation topics:

Advantages and disadvantages of financing a project through state aid

Lessons learnt on the application process: pre-qualification, application (business and investment plan), investment and monitoring




10:50 - 11:10

Options for co-financing of a project





SPEAKER: Dragos Iliescu, CFA Principal Banker European Bank for Reconstruction and Development




Presentation topic:




Options available for co-funding a project financed through state aid

11:10 - 11:30

Q&A Session


11:30 - 12:00

Business Networking

This is the perfect opportunity for the participants to interact in an informal manner during a business networking breakfast.






Venue
Hotel Novotel
BUCHAREST
Calea Victoriei 37B, Sector 1
Phone:(+40)21/3088888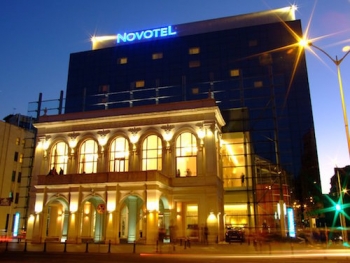 Acest hotel de 4 stele este situat chiar pe Bulevardul Victoriei, aproape de Universitatea din București și de Parcul Cişmigiu. Sala desfasurarii evenimentului este Marseille, etaj 1.
Registration for this event is free for one representative from companies eligible or interested in accessing state aid financing.
Note: Participation is not permitted for representatives of law firms and consultancy companies.
Please contact us for details.