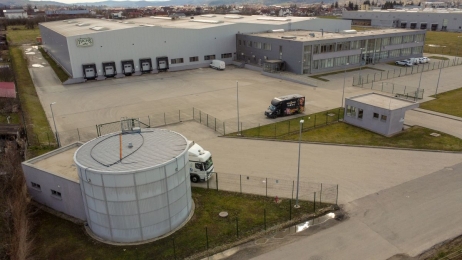 Fuchs Condiments Romania, the market leader in spices and food ingredients locally, part of the German group Fuchs, announces an investment of €14 million in expanding its factory in Curtea de Arges. The new project, scheduled to be completed next summer, involves expanding logistical and production capacities, as well as automating production processes.

Fuchs Condiments Romania announced on Wednesday, September 6th, a significant new investment in Arges County, marking a considerable milestone in the company's evolution - currently the largest producer of spices and food ingredients in the Romanian market. Fuchs presented today, at a restricted event attended by representatives of politics and local administration, the expansion project of the production unit in Curtea de Argeș, which they consider a crucial milestone in business development.

"This expansion symbolizes our determination to strengthen our market-leading position in Romania and, at the same time, expand our business internationally. Through this investment, we emphasize our commitment to providing our customers with the highest quality products and innovation," said Nils Meyer-Pries, CEO of the Fuchs Group.

With ambitious growth goals and a focus on brand and private label business, Fuchs will allocate €14 million - its own investment - to expand the logistics and production center, nearly doubling its capacity from 11,084 square meters (its current size) to 21,338 square meters. The new production hall will be equipped with state-of-the-art equipment, including a new spice mixing facility.

Additionally, the investment will allow the company to expand its product portfolio. "This strategic decision contributes to diversifying the range and strengthening the company's position in the local market," emphasizes Uwe-Jens Karl, Managing Director of Fuchs Condiments Romania, regarding the project's importance.

Construction of the new logistics and production center begins in September and is scheduled to be completed by August 2024. Furthermore, the new factory will play a strategic role in automating production processes. "This is crucial to meet the growing demand and lay the foundation for profitable and sustainable growth," adds Karl.