Events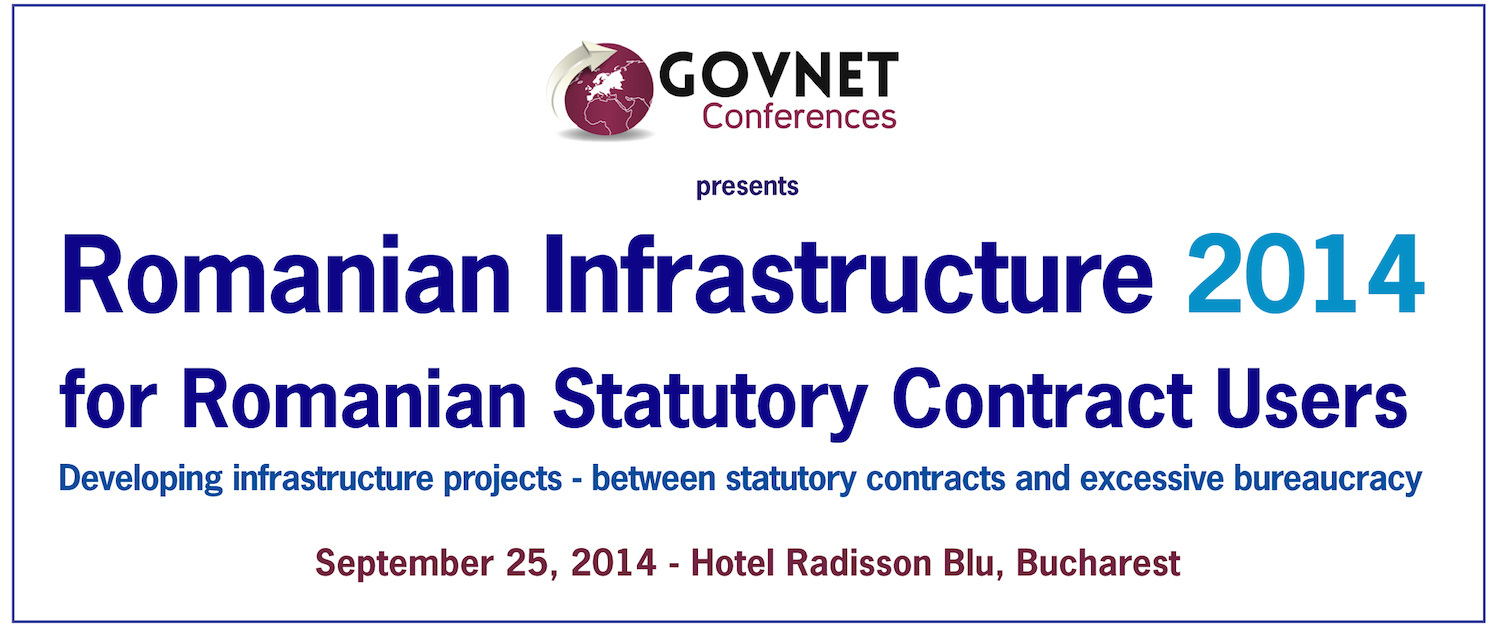 Infrastructure 2014 for Romanian Statutory Contract Users
September 25, 2014, HOTEL RADISSON BLU , BUCHAREST
Join experts in infrastructure in a conference dedicated to the Romanian statutory contract users.
Featuring experts from Government and state owned companies, international consultants and engineers, law firms, contractors and construction companies.
After almost 25 years of working with statutory conditions of contract in Romania, and the acceptance of the Romanian official version in 2008, adapted to the applicable laws in the field, and the newest Government regulations as set in force by Ordinance 146/2011 and 774/2013 the future of the Romanian infrastructure sector remains attractive but challenging.
From road to railway and other infrastructure projects to waste management and urbanisation, this country is facing the challenges of developing a sustainable strategy. Creating a predictable and attractive investment climate will be on debate at the largest conference dedicated to this sector in Romania, the Romanian Infrastructure 2014 for Statutory Contract Users.
Target group: Local and International experts from the construction field, legal consultants, engineers, contractors, beneficiaries and Romanian authorities supervising and regulating the field.
Language: English and Romanian (with simultaneous translation provided)

Registration: Conference participation fee is 290 € + VAT/ person.
The fee includes the participation in the conference sessions, coffee breaks and lunch, as well as the conference proceedings documents. All registration fees mentioned above exclude 24% Romanian VAT.
Registration conditions: The program and the speakers are subject to change. Should the conference be cancelled due to force majeure, unavailability of the conference venue, speakers being prevented or for other good cause, the organizer reserves the right to cancel the conference. In case of cancellation all participants will be informed promptly. In this case, all registration fees will be reimbursed.
Hotel: Exclusively for you we have got a limited number of rooms available at special rates in the Radisson Blu Hotel Bucharest. In order to accommodate you together with the other participants, please reserve your room by no later than one week before arrival.
Note to speakers and participants: The conference is intended to constitute a forum to debate on the practicality of the actual statutory contract conditions (Order 146/ 2011) and the consequences thereof as well as on the opportunity to have these conditions changed and how. FIDIC is not the organiser of the conference and is not involved with any support. The event is not FIDIC authorized and is not intended to refer to the FIDIC Conditions of Contract but entirely to the particular (derogatory) conditions included in the Ministerial Order no.146/2011. Govnet takes no responsibility whatsoever in case despite the aforementioned, any of the speakers, invitees and/ or participants make any parallel, comparison or otherwise refer to the FIDIC Conditions of Contract or to any conditions approved by FIDIC, in debating on the provisions of Order 146/2011.
Program
08:30 - 09:00

Registration

Delegates Registration and welcome coffee

09:00 - 10:30

FIRST SESSION

Regulatory and Investment environment

Co-Moderated by Florin Niculescu - Procurement Expert/ Member of Disputes Adjudication Boards




Florin Niculescu,

Procurement Expert/ Member of Disputes Adjudication Boards

- Practical aspects (traps) in preparation of Tender Dossiers and Tenders evaluation
Catalin Popescu, Member of the Leading Committee of The National Council for Solving Complaints CNSC - Additional challenges to the procedure rapport following access to the tender file in front of CNSC – admissible or not?

Horia Mihai Nicolae – Director Contracts of CNADNR

Cicerone Stan- Director, General Directorate for Surveillance, Monitoring and Evaluation National Authority for Regulating and Monitoring of the Public Procurement

Iordan Bragau – Head of the Legal Support and Contract Analysis Department CFR

Commercial relationships between tenderer and contracting authority – conflict of interest or not?

Offers which do not satisfy "in a corresponding manner" the Tender Documentation – what does that mean?

Unfair advantage following the request for clarifications and / or to submit additional documents – when does it occur?

Good conduct bond - borderline constitutional provision?

10:30 - 10:45

Networking coffee break

10:45 - 12:15

SECOND SESSION

A practical approach to the statutory works contract conditions

Co-Moderated by Oana Soimulescu - Partner, Soimulescu Soltan




Silvia Opris, Partner Schoenherr and Theodor Artenie, Managing Partner Schoenherr Tax - The financial dimension of the construction contract - legislation and fiscal issues
Cosmin Vasile – Partner Zamfirescu Racoti & Partners - Under- or overregulation of the statutory works contract conditions? A puzzle with missing pieces
Oana Soimulescu – Partner Soimulescu & Soltan- Three years of contracting under the statutory conditions - the recent practice - contract management issues
Vlad Manu – Contract Administrator, Swietelski - Does current practice under Statutory Contracts generates awareness?




12:15 - 12:30

Networking coffee break

12:30 - 14:00

THIRD SESSION

Dispute Adjudication, Arbitration, Enforcement

Co-Moderated by David Brown - Partner, Clyde&Co




Radu Ionescu, Partner, PMG Consulting Engineers & Economists - Dispute Prevention and Alternative Dispute Resolution (ADR)
Adrian Ratiu, Managing Partner, Ratiu&Ratiu - Pre-arbitral dispute referrals under Statutory Contracts. An obligation for the Parties in Romania?

Florin Niculescu,

Procurement Expert/ Member of Disputes Adjudication Boards

- DAB procedure in Statutory Contracts as seen by a Board Member
David Brown, Partner, Clyde&Co and Mona Soltan, Partner, Soimulescu & Soltan - Adjudication: ex parte DAB procedures / enforcement of binding but not final DAB Decisions

Alina Leoveanu, Deputy Counsel, Head of ICC YAF Europe and Russia Chapter - International Court of Arbitration, International Chamber of Commerce -

Time and cost efficiency under the 2012 ICC Rules of Arbitration
Crenguta Leaua, Managing Partner, Leaua&Asociatii - Practical aspects in the ICC arbitration in the field of FIDIC contracts




14:00 - 15:00

Romanian Infrastructure 2014 for FIDIC Contract Users - Networking Lunch

The Networking Lunch will offer the perfect opportunity for high level networking with the participants and

representatives of authorities attending the conference.
Speakers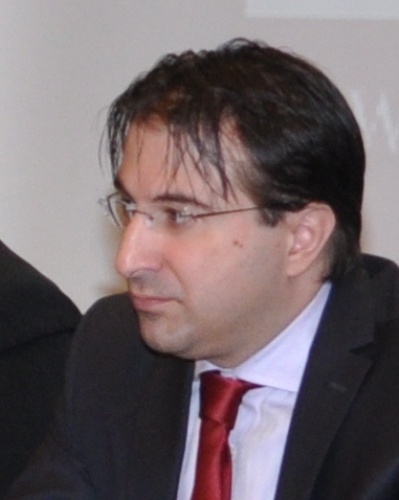 Horia Nicolae
Director Contract Preparation of CNADNR
Director Contract Preparation of CNADNR
Catalin Popescu
Member Of The Leading Comitee Of The National Council For Solving Complaints
Mr. Popescu is a Member of the National Council for Solving Complaints from 2006.Previously he held the position of Director of the State Ownership Found Prahova and South – Muntenia between 1997 – 2000. He was elected alderman in Ploiesti for five consecutive mandates between 1992- 2006.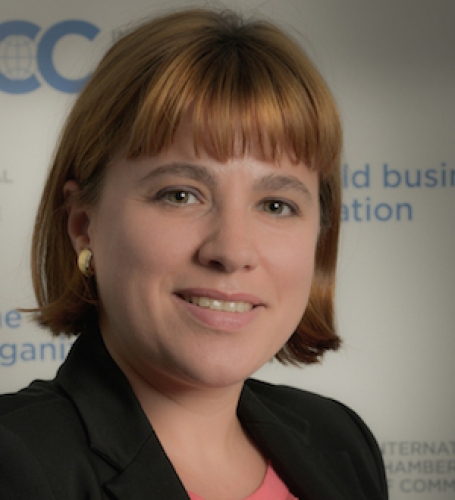 Alina Leoveanu
Deputy Counsel, Head of ICC YAF Europe and Russia Chapter - International Court of Arbitration, International Chamber of Commerce
Alina Leoveanu joined the ICC International Court of Arbitration as Deputy Counsel in August 2007. In her function, Alina has administered hundreds of arbitration proceedings from Central and Eastern Europe. Alina is also the Head of the ICC YAF (Young Arbitrators Forum) Europe and Russia Chapter. Before joining the ICC International Court of Arbitration, Alina worked as a Case processing Lawyer at the European Court of Human Rights in Strasbourg, France.
Alina holds a Master's degree in European Union Law from the University of Paris I Panthéon – Sorbonne (2006) and a Bachelor's degree in Romanian legal studies from the University of Craiova, Romania (2004). Since 2010, Alina has been a member of the Organizing Committee of the Concours d'Arbitrage international de Paris organised by l'Ecole de Droit de Sciences Po, Clifford Chance, Editions Lamy, Total and the ICC.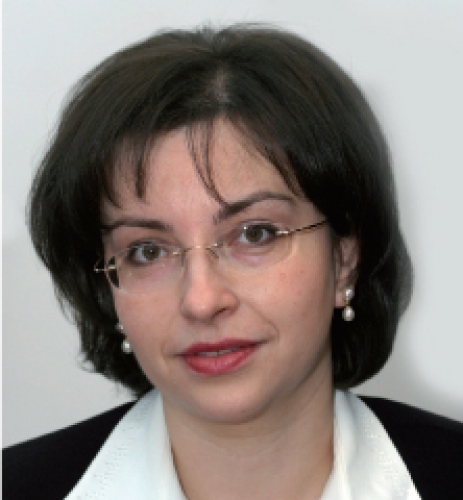 Crenguta Leaua
Managing Partner Leaua si Asociatii
Crenguta Leaua is a visiting associate professor of Construction Arbitration Law at the Bucharest University Faculty of Law LLM program on International Arbitration, where she also teaches Comparative International Arbitration. She is also an associate professor of the Bucharest Academy of Economics. She is the vice-president of the Romanian Association of Construction Law and a reporter for the European Society of Construction Law on various aspects of Romanian construction law. She has published a large number of scientific papers on arbitration law, including in the field of FIDIC contracts.
Crenguta is listed in Who's Who Legal as a prominent lawyer in the arbitration field, as well as in the construction field. She is an experienced counsel in arbitration under the rules of the ICSID, ICC, WIPO, VIAC and of the Romanian Court of International Commercial Arbitration by the Chamber of Commerce and Industry of Romania. She has also acted as counsel in ad hoc arbitrations under UNCITRAL rules or various national laws. Her ICC arbitration practice include a large number of FIDIC-based disputes, on a very wide range of infrastructure works performed in Romania ( roads, rehabilitation of water and sewage networks, water treatment plants, landfills etc. )
She is an experienced arbitrator, with a is a member of the ICC Court, as a representative of Romania, as well as a member of the ICC commission on arbitration, of the ICC task force on decisions as to costs, and was a member of ICC task force on criminal law and arbitration. She has acted as a member of the IBA subcommittee on conflict of interests in arbitration. She is a member of the panel of arbitrators of the Romanian Court of International Commercial Arbitration, and has also been the vice president of this court (2008-2012). She is also a member of the panel of arbitrators of the Vienna International Arbitration Center, of the Bulgarian, Polish and Slovenian courts of arbitration attached to the chambers of commerce of these countries and of the WIPO list of neutrals for intellectual property disputes. She was appointed as arbitrator in cases under the rule of the Danish Institute of Arbitration and in ad hoc arbitrations under various rules, particularly UNCITRAL.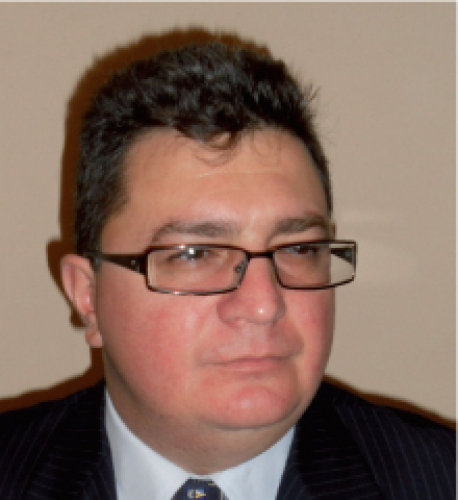 Florin Niculescu
Construction Engineer and Mediator
Mr. Niculescu is a civil engineer specializing in infrastructure projects, with experience in the preparation of tender documents and evaluation of bids, being involved in numerous contracting of services, works and goods.
He gained a deep understanding of the Romanian procurement procedures, PRAG - UE and other international financing institutions (World Bank, EIB, EBRD), from his experience of over three and a half years at the European Commission Delegation in Bucharest and in later executed contracts . Mr. Niculescu specializes in providing assistance for the implementation and administration of contracts, following intensive use of FIDIC Conditions of Contract for the implementation of various types of works in various phases of design, supervision and commissioning works.
In addition to his experience in Romania, Mr.Niculescu has worked in projects in Russia, France, Britain, Turkey, Estonia, Croatia, Montenegro, Serbia, Moldova and Macedonia. Currently, Mr. Niculescu is frequently involved in the management of infrastructure works contracts and resolving disputes in this area in contracts of roads, railways, civil construction, wastewater treatment plants and water supply networks.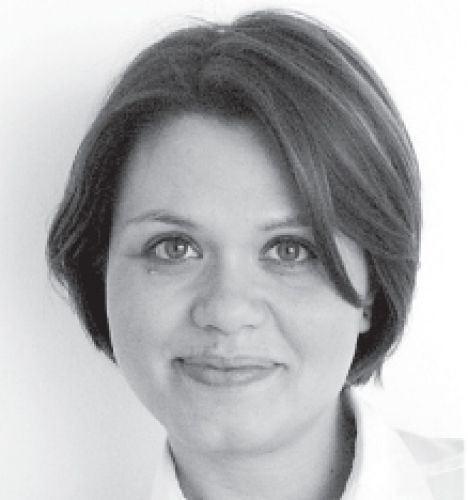 Oana Soimulescu
Partner Soimulescu & Soltan
Oana has extensive experience in dealing with various forms of construction contracts with specific focus on FIDIC forms of contract. She is experienced in applying FIDIC conditions of contract in a civil law environment specifically in relation to major infrastructure projects Oana frequently addresses the major problems generated from the administration of these contracts by public employers, taking due account of the restrictive legal framework regulating the management of public finances. She regularly advises contractors in but her area of expertise also includes advising consulting engineers and employers, particularly those involved in public infrastructure projects such as road and railway works, water, environmental and energy projects. She deals regularly with DAB proceedings from the appointment of the boards up to the final decision and is currently advising major some contractors in ICC arbitrations in relation to construction projects.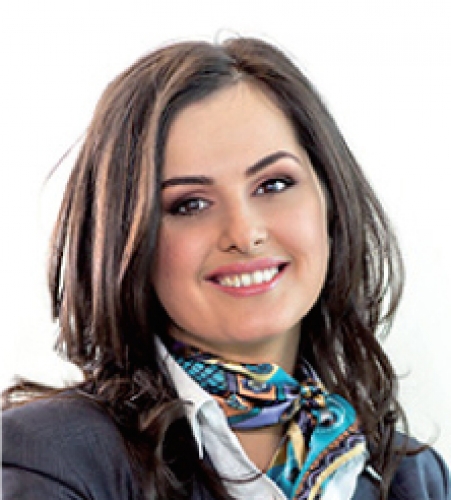 Silvia Opris
Partner Schoenherr
Silvia Popa is partner with schoenherr Romania, specializing in real estate and construction law. Since joining schoenherr in 2006, Silvia has acted for international and domestic clients in a wide variety of real estate development projects. Silvia has assisted clients in all stages of developing their projects, starting with the legal checks preceding the development, going through the drawing up and negotiation of agreements required for finalization of the projects, and reaching the drawing up and negotiation of operation and maintenance agreements. The projects which were successfully completed by Silvia include the acquisition of greenfield and brownfield properties, the lease or purchase of office buildings, the construction of industrial facilities, performance of infrastructure works, the finalization of renewable energy parks (wind, solar and water energy), etc. A graduate of Universitatea de Vest in Timisoara, Romania, and of University of Amsterdam, The Netherlands, Silvia is fluent in Romanian, English and French.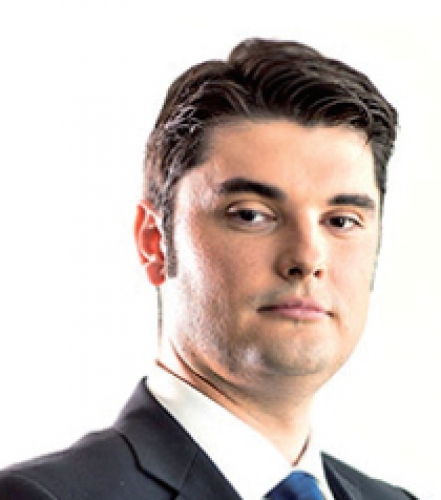 Theodor Artenie
Managing Director Tax Schoenherr
Theodor Artenie is managing director of schoenherr tax's advisory team in Bucharest with more than 9 years experience in professional business services, out of which 8 have been spent as part of the tax advisory practice of a Big Four advisory firm in Romania. His main area of expertise is value-added tax (VAT), in which he has extensive knowledge and experience with regard to the relevant Romanian and EU legislation.Theodor has extensive experience in managing complex cross-border tax projects after spending a year in the Big Four's VAT practice in London. Over the years, he has played an instrumental role in several initiatives to amend and modernize the Romanian VAT legislation in accordance with the requirements of the Romanian business environment and EU best practices. Theodor's client portfolio includes almost exclusively large multinational companies in the technology, real estate, defense, energy, industrial products, services and automotive sectors. He is a Certified Tax Advisor and also one of the few Certified PPP (Public Private Partnerships) experts in Romania.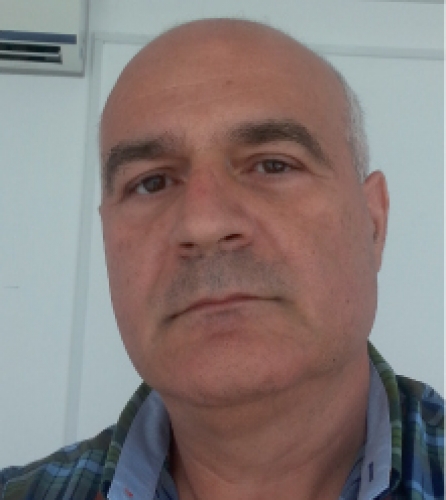 Vlad Manu
Contract Administrator at Swietelski
Mr. Manu was involved in several projects related to railway infrastructure projects, the rehabilitation / modernization of railways developed using different forms of contract since 1999: Bucharest - Campina, Bucharest - Constanta, the yard - Km614, Vintu de Jos - Simeria, modernization of railway stations, electronic interlocking in railway stations, rehabilitation works of railway sections in Bosnia and Herzegovina, with a total value of over 1.2 billion Euro. Vlad Manu was also part of the Monitoring Committee of FIDIC drafting special conditions for Romania in 2006. He participated in the drafting and development of bidding documents using FIDIC conditions for modernizing 16 railway stations in 2010.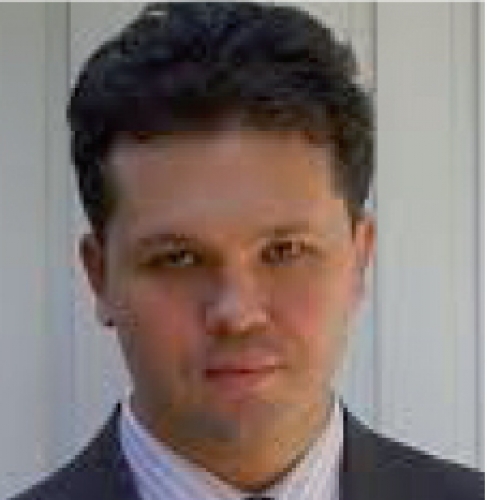 Adrian Ratiu
Managing Partner Raţiu & Raţiu
Adrian Ratiu is a lawyer and Managing Partner with the "Raţiu & Raţiu" Law firm, specialized in high stake business litigation & arbitration particularly in the field of construction projects. He is also an arbitrator on the list of the Romanian Chamber of Commerce and Industry of Romania, a certified mediator and a listed insolvency practitioner. Educated at the University of Bucharest Law Faculty, trained as a student in Private Law by the "Robert Schumann" Law Faculty in Strasbourg and as a business lawyer by the Paris Bar Association, Mr. Raţiu is formed as a barrister having top-level administrative experience. He is acknowledged as an experienced dispute resolution lawyer in Romania, having dealt with business litigation, mediation and with domestic and international arbitration by representing both State institutions/companies and private companies.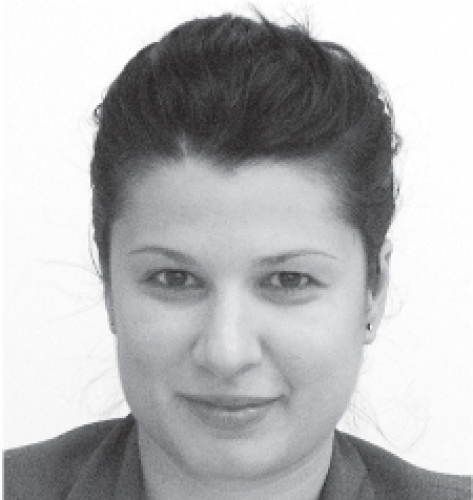 Mona Soltan
Partner Soimulescu & Soltan
For the past four years Mona has been dealing with several forms of domestic construction contracts and is particularly experienced in the 1999 FIDIC suite of contracts, especially the Red Book and Yellow Book, applied and interpreted in conjunction with the domestic provisions of Romanian law Mona advises international and domestic contractors in relation to infrastructure projects in the public sector (including general infrastructure, transport, waste, water and wastewater, energy, soil bioremediation and telecommunication) and also on private residential projects. Mona specializes in dispute resolution including litigation, international arbitration and dispute adjudication boards. She has conducted institutional arbitrations including under the ICC Rules and the Bucharest International Court of Arbitration.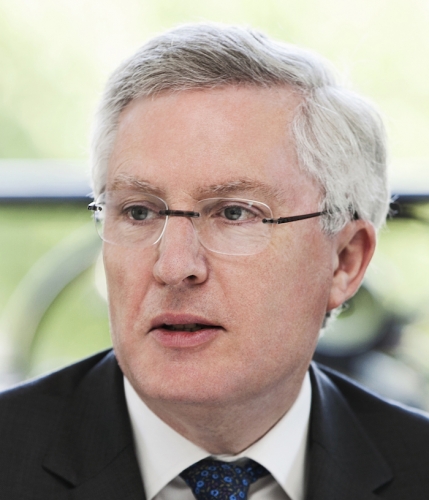 David Brown
Partner Clyde & Co
Mr. Brown has more than 25 years' experience in international dispute resolution, particularly projects disputes in the fields of energy, infrastructure and utilities. He is particularly active in international arbitration, both as counsel and arbitrator, and has more recently been involved in numerous dispute board procedures, particularly under FIDIC-based contracts for projects in Romania.
He has published numerous articles on issues related to dispute boards and construction arbitration, and is a regular speaker at conferences focusing on construction disputes. He is a Council member of the ICC Institute of World Business Law and has been appointed to the French national list of FIDIC adjudicators for international project disputes. David is listed in Who's Who Legal as a prominent lawyer in the construction field and is recommended by European Legal Expert for dispute resolution. He is also cited in the PLC Cross-border Construction and Projects Handbook and Décideurs Juridiques.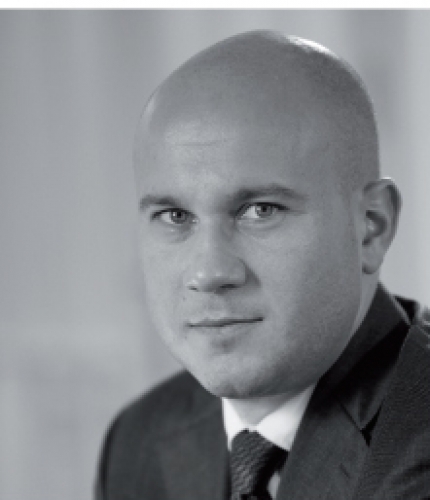 Cosmin Vasile
Partner Zamfirescu Racoti & Partners
Mr. Vasile concentrates his practice on international arbitration and litigation. He regularly represents clients in international arbitration cases and has served as counsel in complex international arbitration proceedings held under the auspices of the International Chamber of Commerce, the London Court of International Arbitration, the Vienna International Arbitration Center, the Court of International Commercial Arbitration (Bucharest) and under the UNCITRAL arbitration rules in ad-hoc arbitration, being one of the most experienced experts on the Romanian market.
During the last five years, Cosmin has been acting as main counsel in more than 25 international arbitration proceedings involving a wide range of construction disputes deriving mainly from the execution of FIDIC works' contracts (involving infrastructure contracts having as object the construction and rehabilitation of national roads, motorways and railways, the rehabilitation of the water and sewage systems, the construction of a new landfill with sorting and composting unit and rehabilitation of the existing landfills and dumping sites, etc.), but also other commercial contracts' related disputes in areas including energy, privatization and post-privatization, shipping.
Cicerone Stan
Director - General Directorate for Surveillance, Monitoring and Evaluation National Authority for Regulating and Monitoring of the Public Procureme
Mr. Stan is coordinating the activity of ANRMAP surveillance in the field of public procurement in Romania. He is currently participating in the implementing measures regarding the surveillance activity of public procurement, staying in contact with other entities involved in control field or with review bodies. He is also staying in contact with other departments of ANRMAP regarding the implementation of national legal framework. He holds this position since 2010.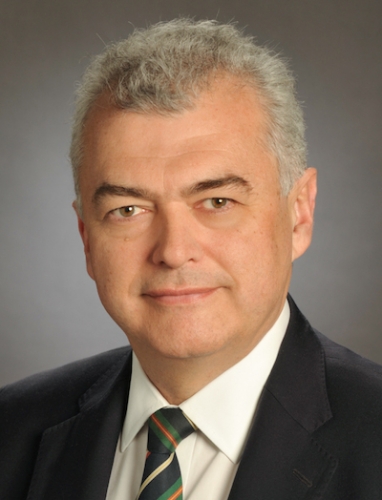 Radu Ionescu-Vraca
Partner with PMG, Ingénieurs, économistes, conseils - Lausanne (Switzerland)
Mr. Ionescu is a MSc in Civil engineering EPFLausanne, with vast experience in Swiss and European real estate and construction. He is member of the Swiss Society of Engineers and Architects (SIA), the Swiss Arbitration Association (ASA), the DRBF and the Swiss Experts Certification SA Since joining PMG he was nominated expert for litigations for buildings in Russia, Switzerland and France (FIDIC), dispute board member in cases in Switzerland (FIDIC) and Romania, co-expert in a major ICC arbitration case concerning a gas terminal (FIDIC) and assistant expert in an ICSID infrastructure related case.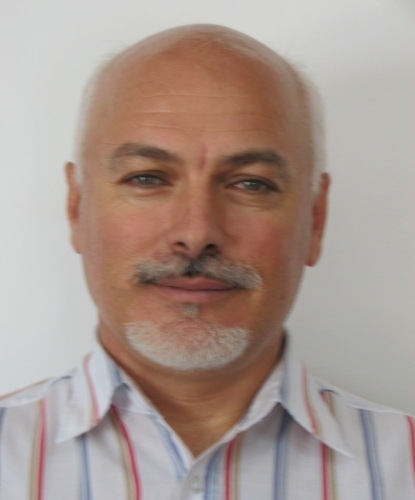 Iordan Bragau
Head of Unit Legal Support and Contracts Analysis – European Projects Sector CNCF "CFR" S.A.
Mr. Iordan Bragau is the Head of Unit Legal Support and Contracts Analysis – European Projects Sector CNCF "CFR" S.A. since 2014. Previously he occupied different positions in CFR and CFR Freight. He currently also serves as Dean of Transport Legal Advisers, were he joined in 2004.
Sponsors
Supporting Organizations

University of Bucharest - Law School
The Law School is one of the oldest schools belonging to the University of Bucharest. Its academic staff includes remarkable legal scholars as well as highly active politicians, working as members of the traditional chairs: the public law chair, the private law chair and the criminal law chair.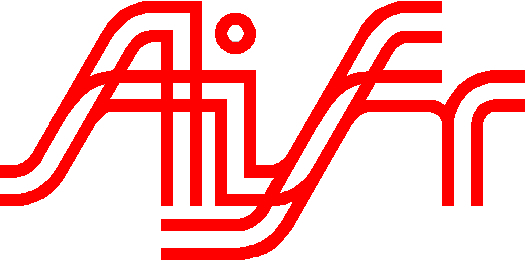 Association of Romanian Railway Engineers
The Association of Romanian Railway Engineers – AIFR – is a professional, independent, apolitical, patrimonial, non-governmental organization, affiliated to Union of European Railway Engineer Associations (UEEIV), aiming to represent members' professional interests, informing on technical progress in railway, cooperating with universities and professional organizations in order to train engineers capable to face all the present and future challanges of railways.
Media partners
Venue
Hotel Radisson Blu
BUCHAREST
Calea Victoriei 63 - 81 Sector 1 10065 Bucharest, Romania
Phone: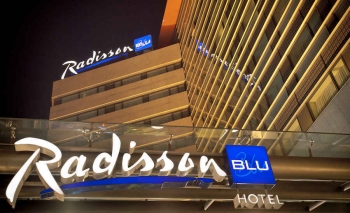 This sophisticated hotel houses Bucharest guests in elegant, modern accommodation overlooking the former Royal Palace.
Easily access the city centre and a variety of transport options from this central hotel. Bucharest guests can traverse the city via the metro system and reach Henri Coandă International Airport in only 20 minutes. The hotel's home lies at the convergence of the cultural, shopping and business districts of the city.
E-mail : info.bucharest@radissonblu.com
NOTE: To benefit from a special delegate rate at the Radisson Blu Hotel fill in the attached form and send it to the reservation manager.
Registrations for this conference are closed. See you at the next edition.