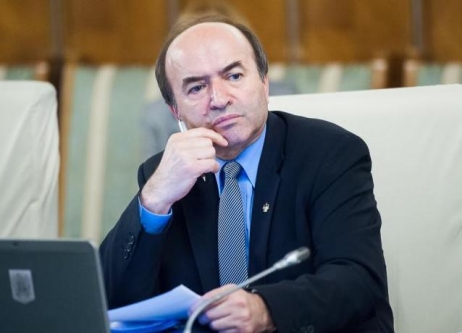 Minister of Justice Tudorel Toader said that terminating the protocols of the Romanian Intelligence Service (SRI) with the prosecution authorities is not enough, but that they should also be declassified in order to shed light on the prosecutors' collaboration with intelligence services.
"As a principle, intelligence services are structures of the rule of law state. Their powers complement other state competencies. I mean we cannot deny the public utility of these services, but we cannot allow them to interfere with the judicial activities of criminal prosecution or the trial, either. (...) The public knowledge is that these are different protocols with different institutions, so if we take a step, let's carry the job through, not just terminate the protocol with one institution and keep another three or four in force. On the other hand, terminating them is not enough (...) this means they are no longer in force, that they are no longer applicable. But I think it would be more interesting for us to be able to see them, to declassify them for us to know how these structures operated, how the collaboration worked," Tudorel Toader told private TV broadcaster Antena 3.
Asked if will request the General Prosecution Office, the National Anticorruption Directorate (DNA) and the Directorate for Investigating Organised Crime and Terrorism (DIICOT) to reassess their protocols with SRI, Tudorel Toader said that, according to his understanding, these protocols are no longer in force.
"As far as I understood from the Prosecutor General, he has already terminated them, they are already no longer in force. I was referring to the next step, of gaining insight into what has been but is no longer in force. (...) I won't keep such protocols, such collaborations other than within the strict limits of lega l competencies," concluded JusMin Tudorel Toader.