Events
MENTAL HEALTH AT WORK INTERNATIONAL FORUM
November 25, 2020, E-CONFERENCE GOVNET LIVE,
BUILDING A HEALTHY WORKPLACE
The management of Mental Health and Wellbeing in the workplace is a relatively new area for most local companies despite the negative impact of mental health issues on staff function, workplace relationships, and business profitability.
This conference is designed as an opportunity for managers and staff with responsibilities in coordinating teams, workplace safety and wellbeing, to learn from world leading experts how to identify, report and manage mental health-related issues in the workplace.
We invite you on November 25, 2020 to a GovNET Live Online Forum to join the debates with leading speakers and global voices to inspire you to create a healthy work environment in your companies.
Are you ready? Time to invest is NOW!
Registration conditions: The program and the speakers are subject to change. Should the conference be cancelled due to force majeure, unavailability of the conference venue, speakers being prevented or for other good cause, the organizer reserves the right to cancel the conference.
Data protection and sharing of contact details
The Conference Organizer will collect and store your personal datafor the preparation and execution of the conference as well as to inform you about future projects related to your sector and line of work. Your contact data will only be passed on to partners directly involved in the conference organization process as partners for follow-up purposes. If you have any questions about our privacy policy and the processing of your e-mail and related personal data, do not hesitate to write us at sales@govnet.ro
Program
10:00 - 10:02

Opening of the conference session and speakers presentation

Host: Adrian Ion - Publisher GovNET Romania

10:02 - 10:30

PRESENTATION




Former Global VP HR Unilever

International Advocate, Campaigner and Consultant for Mental Health in the Workplace and Co-Founder of Minds@Work

TOPIC: Adressing the Stigma of Mental Health - Lessons learned

Q&A SESSION




10:30 - 11:00

PRESENTATION

Founding Partner, Anker & Marsh

TOPIC: Why is it important to invest energy, expertise and funds in mental health @work? Time is now!

Q&A SESSION




11:00 - 11:30

PRESENTATION

Founding Formster & CEO at FormScore

Founder of InsideOut LeaderBoard

TOPIC: Caring for employee mental health during challenging times

Q&A SESSION




11:30 - 12:00

PRESENTATION

Mental Wellbeing at Work, Coach and Trainer, Founder of KDP Coaching & Consulting

TOPIC: Burnout - how to keep yourself & your team healthy

Q&A SESSION




12:00 - 12:30

PRESENTATION

People Experience Senior Executive Director, Banca Transilvania

TOPIC: Dealing with Mental Health. Invest in Prevention

Q&A SESSION




12:30 - 13:00

PRESENTATION

Programme Director of the MSc in Business Psychology within the Department of

Psychology, School of Social Sciences at Heriot Watt University (Edinburgh, UK)

TOPIC: Mental Health & Leadership: the psychological consequences of the impostor syndrome among senior leaders

Q&A SESSION




13:00 - 13:15

PRESENTATION

Director QHSE, ROMPETROL Rafinare

TOPIC: A"BIS" - Awarness & Adaptability

Q&A SESSION




13:15 - 13:30

PRESENTATION

Psychiatrist and Psychotherapist. Founder of ATLAS

TOPIC: Advantages and ROI of digital mental health interventions for employees

Q&A SESSION




13:30 - 13:40

PRESENTATION

Vlad Mixich


Executive Director, The Romanian Health Observatory, member of the Management

(EU-OSHA)

TOPIC: Tips & tricks to design a workplace context which provide better mental health

Q&A SESSION
Speakers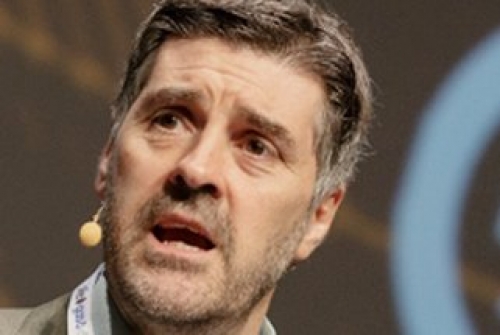 Prof. Tim Marsh PhD MSc CFIOSH CPsychol SFIIRSM
Founding Partner at Anker & Marsh
Professor Tim Marsh is considered a world authority on the subject of behavioural safety, safety leadership and organisational culture, was awarded a "President's Commendation" in 2008 by the International Institute of Risk and Safety Management and was selected to be their first ever 'Specialist Fellow' in 2010.
Prof. Marsh was one of the team leaders of the original UK research into behavioural safety (in construction) in the early 1990s and is one of only a few Chartered Psychologists who are also Chartered Fellows of IOSH.
He has worked with more than 400 major organisations around the world, including many international oil and gas, utility, chemical, transport and manufacturing organisations as well as the European Space Agency, the BBC, the National Theatre and Sky.
He ran the "Behavioural Safety" and "Pro-Active Safety Culture" courses for IOSH and created the award winning "Affective Safety Management" concept for the IIRSM. The book of the same name is now one of Europe's best ever selling safety book – as is the second of Tim's books "Talking Safety". Recent books include "Total Safety Culture", "Safety Savvy" and "A Definitive Guide to Behavioural Safety". Previously a visiting lecturer at Manchester University and Loughborough University. Chair, Safer Highways 2017-19.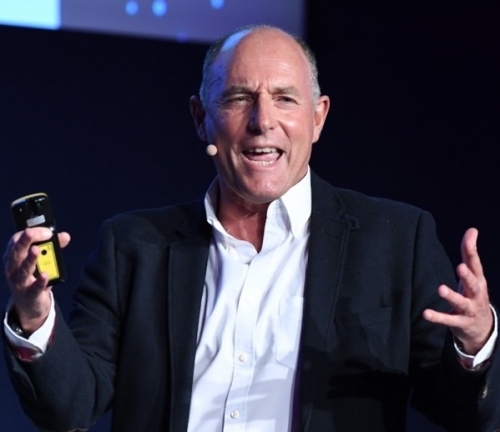 Geoff McDonald
Former Global VP HR Unilever International Advocate, Campaigner and Consultant for Mental Health in the Workplace and  Co-Founder of Minds@Work
Geoff's background in teaching, HR, marketing, communications and sustainability is considerable. During his 25 years with Unilever, his experience has been truly global working across Africa, the Middle-East and Turkey, Australasia and Asia, Europe and the Americas. His HR experience has spanned leadership and talent development, organization change, capability development with particular reference to marketing, and business transformation with purpose at its core.
Geoff's work today is truly global and he is a very much sought-after speaker, strategic advisor and consultant. He inspires and provokes organizations globally to put purpose and wellbeing at the centre of everything they do.
He is a Strategic Advisor to Boldt Partners and to RISE Global Corporate Purpose Advisory Firm in the area of Corporate Purpose and Organization Change. He also consults on how to address the stigma linked to depression and anxiety in the workplace, with a particular emphasis on raising awareness of these issues and providing some practical strategies as to how one might go about addressing this growing modern illness.
He is a very active campaigner for breaking the stigma associated with Mental Health in the Corporate world and has participated in a number of BBC programmes and campaigns regarding this subject, as well as writing and producing articles for the Huffington Post, the Financial Times and HR-related journals.
He is currently an Advisor to 'United For Global Mental Health' and has been appointed to the Advisory Board of City Mental Health Alliance. Geoff is a Patron of the International Stress Management Association and a Member of the Prince's Trust Youth Opportunity Taskforce with the purpose of creating change that will unlock the potential in the UK's youth.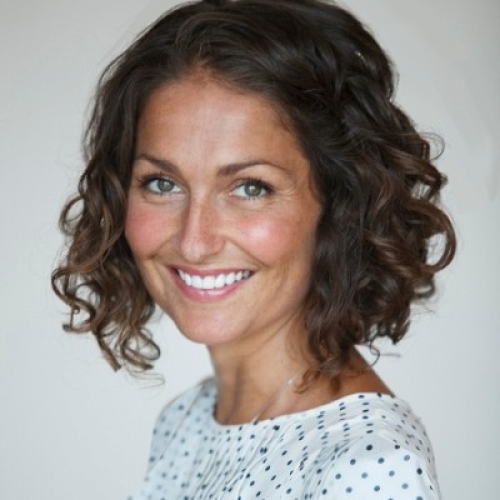 Katie Danielle Phillips
Mental Wellbeing at Work, Coach and Trainer. Founder of KDP Coaching & Consulting
After 15 years of managing projects and strategic communication in government, corporates and startups, Katie has seen the good, the bad and the ugly of mental wellbeing in the workplace. After her own struggles with mental health, she decided to be the change that she wanted to see and set out on a mission to eradicate burnout from the world of work.
As an ICF approved coach and qualified Mental Health First Aider with a legal background, she now supports overwhelmed humans and businesses to avoid burnout and nurture mental health at work. She does this with tailormade coaching and training that helps people and businesses to thrive. You can find out more about her work at www.kdp.coach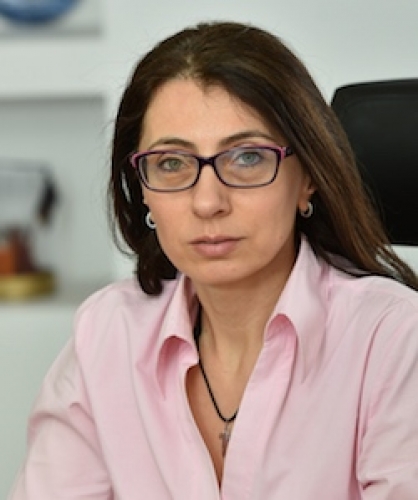 Nevenca Doca
People Experience Senior Executive Director Banca Transilvania
Nevenca Doca was always fascinated by people and dreamed of helping people. Immediately after graduating the Faculty of Biology of the University of Bucharest, she attended the courses of the Master of Neuroscience of the same faculty, specializing in the field of Human Behavior.
She started working in HR at ABN Amro Bank, where she headed thedepartment for four years, between 1999 and 2002, when she decided to accept the challenge of coordinating the transformation of the organizational culture of a Romanian regional bank - Banca Transilvania. This year, Banca Transilvania received the international recognition and certification "Best places to work 2020". Currently, Nevenca Doca is the Senior Executive Director of Human Resources in Banca Transilvania Financial Group, coordinating all HR activities, including lifelong learning. Her main concern is to create an environment in which each colleague is encouraged and helped to reach their maximum professional potential, to feel protected and supported.
She holds the certification of Associate Certified Coach granted by the International Coaching Federation, coaching being one of the methods she trusts in exploring and developing human potential.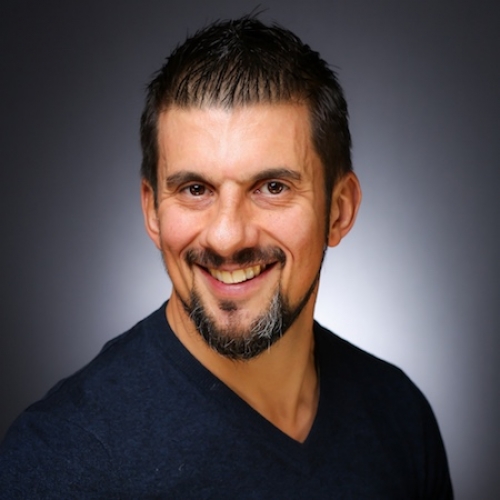 Rob Stephenson
Founding Formster & CEO, FormScore ® Founder InsideOut LeaderBoard®
Rob Stephenson is an international keynote speaker, campaigner and wellbeing consultant who is on a mission to help create happier, healthier and higher performing workplaces. He experiences bipolar disorder personally.
Rob is the founder of InsideOut, a social enterprise with the mission of smashing the stigma of mental ill-health in the workplace by showcasing senior leader role models with lived experiences of mental ill-health. This is done by virtue of a published annual list – The InsideOut LeaderBoard. As a consultant, Rob works with Boards and senior leadership teams on the design and implementation of an integrated wellbeing strategy. Rob is the CEO of FormScore, a revolutionary technology start up helping people to monitor their mental health using a score out of ten with a mobile app to help friends, family and colleagues support each other. Rob is co-founder of the InsideOut Awards and G24, the world's first global 24-hour mental health summit. In his keynote talks, Rob inspires audiences to think differently about mental health and wellbeing.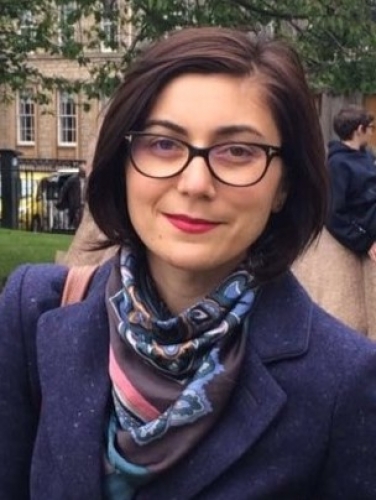 Dr. Mioara Cristea
Director of the MSc in Business Psychology, School of Social Sciences, Heriot-Watt University, Edinburgh (UK)
Dr Mioara Cristea finished a PhD thesis in Social Psychology at the University Alexandru Ioan Cuza (Iasi, Romania) in February 2011. She worked as a Postdoctoral fellow in Applied Social Psychology within the Mobility and Behavior Psychology Lab at the French Institute of Science and Technology for Transport, Development and Networks (IFSTTAR, France) for three years. She is currently Programme Director for the MSc in Business Psychology within the Department of Psychology, School of Social Sciences at Heriot Watt University (Edinburgh, UK). Her main research interests include social representations and identity as well as social norms, attitudes, and behavioural change. Her current research is focussed on impostor syndrome in the workplace, emotional exhaustion and leadership during COVID-19, collective nostalgia and organisational culture.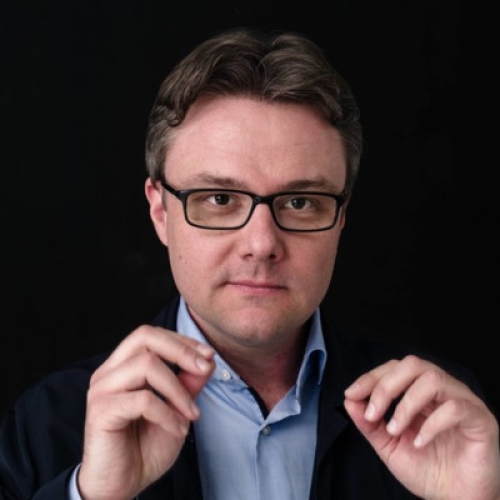 Vlad Mixich
(EU-OSHA) and Executive Director at the The Romanian Health Observatory
Vlad Mixich is Executive Director at the The Romanian Health Observatory, a research and analysis think-tank that works in Central and Eastern Europe, focusing on health research, communication and education. He is also a member of the Management Board European Agency for Safety and Health at Work (EU-OSHA) since Oct 2019. Independent Expert appointed by the European Parliament in the management board of the European Agency for Safety and Health at Work.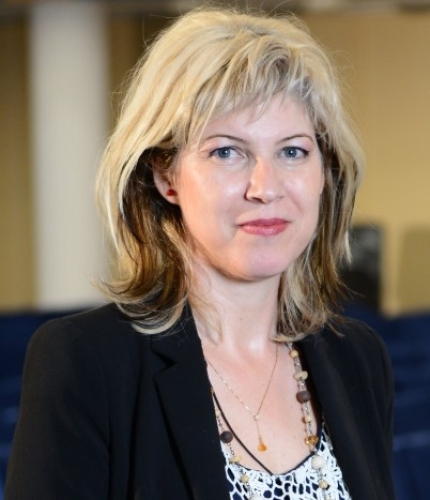 Felicia Andrei
DIRECTOR QHSE – ROMPETROL RAFINARE
Ms. Felicia Andrei is a graduate of the Polytechnic Institute of Iasi, Faculty of Industrial Chemistry, section Technology of High Molecular Compounds. She began working on the Petromidia platform in 1988 as a trainee engineer and became a member of the commissioning team for the LDPE Unit, collaborating with Romanian and foreign prestigious companies. Since 2010, Ms Andrei has been providing QHSE management for Rompetrol Rafinare- Petromidia Navodari and Vega Ploiesti refineries, while also being responsible for coordinating the project to improve the safety culture at industrial sites, LDAR project, REACH registration for chemical substances, CO2 management, etc.
She holds certificates for ISO 9001, ISO 14001 and OHSAS 18001 auditor/lead auditor (IRCA, Germanisher Lloyd) and also received training in other additional courses necessary for successful work in the current position - Leadership & Software for research HAZOP, SIX SIGMA, etc. She also received the General International Certificate for Health and Safety NEBOSH and the Technical International Certificate for Industrial Safety in the oil and gas industry.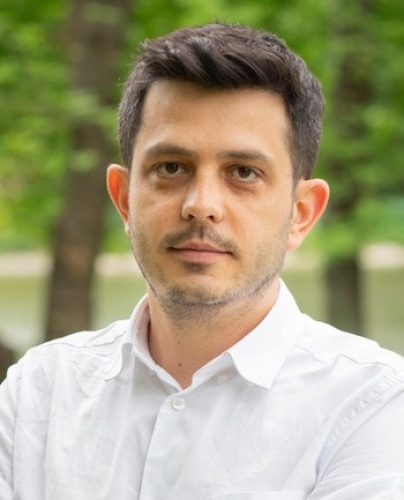 Mihai Bran
Psychiatrist, psychotherapist andco-founder of ATLAS
Mihai Bran is a psychiatrist, psychotherapist and former assistant professor of psychiatry at the University of Medicine and Pharmacy "Carol Davila", Bucharest. He was involved in international mental health research programs and published several articles in the national and international psychiatry journals.
He is an active promoter of mental health education and digital interventions in the field of psychology and psychiatry.
Mihai is the co-founder of ATLAS (atlas.app), a health & wellbeing digital platform that delivers mental health prevention and intervention programs to employees. ATLAS services are currently available for more than 60.000 romanian employees from top companies.

Registration: Conference participation fee is 149 € + VAT/ person.
MEMBERS OF THE FOLLOWING ASSOCIATIONS BENEFIT FROM 15 % DISCOUNT
Please use the Field Discount Code if you are a member of the above mentioned associations.
For more than 3 participants from the same company, a 10% discount will be applied.
All registration fees mentioned above exclude 19% Romanian VAT.


NOTICE

Taking into account the provisions of the 2016/679 / EU Regulation, we inform you that your contact details are in the database of Govnet Conferences being obtained directly as a result of past correspondence, participation or registration to an event you attended or because of publication in public information media.

As Govnet processes personal data both for contractual purposes and to keep you up to date with our activities, we want to make sure that our organization has taken appropriate technical and organizational measures to protect your data. If you no longer wish to be informed about Govnet Conferences Romania's services and events, please submit a request for the removal of your data at sales@govnet.ro