Events
Net Zero Carbon Summit 2022
May 19, 2022, GRAND HOTEL ( FORMER INTERCONTINENTAL), BUCHAREST
Net Zero Carbon Summit 2022
Net Zero Emissions • Energy Efficiency • Resource Optimisation • Carbon Offset
Join us on May 19, 2022 to share perspectives on the path to zero carbon, learn about organizations best practices and explore ways to collaborate on the journey to NET ZERO.
Industry leaders will debate on the social, health and economic benefits of zero carbon and zero energy projects, exploring structures, models and pathways for developing decarbonized projects, including ESG investments and the economic and environmental value of achieving operational carbon reductions.
This event is addressed to the executive management with a focus on corporate governance and compliance areas.
Registration conditions: The program and the speakers are subject to change. Should the conference be cancelled due to force majeure, unavailability of the conference venue, speakers being prevented or for other good cause, the organizer reserves the right to cancel the conference.
Participation fee return policy:
- if the request for cancellation is made up to 45 calendar days before the event, the amount paid will be returned in full;
- if the request for cancellation is made up to 30 calendar days before the event, 70% of the amount paid is returned;
- if the request for cancellation is made up to 15 calendar days before the event, 50% of the amount paid is returned;
- if the request for cancellation is made less than 7 days before the event, the amount paid will not be returned.
Data protection and sharing of contact details
The Conference Organizer will collect and store your personal datafor the preparation and execution of the conference as well as to inform you about future projects related to your sector and line of work. Your contact data will only be passed on to partners directly involved in the conference organization process as partners for follow-up purposes. If you have any questions about our privacy policy and the processing of your e-mail and related personal data, do not hesitate to write us at sales@govnet.ro
Program
08:30 - 09:00

Participants registration and welcome note

Welcome Networking Coffee

09:00 - 10:00

FIRST SESSION

THE NET ZERO CHALLENGE - POLICY FRAMEWORKS AND ROADMAPS

SPEAKERS:

Magdalena Pavlak-Chiaradia - Vice President of Sustainability Global Service Line, Bureau Veritas

Topic: Climate reporting: Creating Trust through transparency and traceability of data

Massimo Bettanin - Climate Change and Sustainability Partner, EY Romania




Alexandra Petrujinschi - Carbon & EAC Trader, STRIVE

Topic: Climate Action: how to do it right?

Gabriela Fistis - Managing Director, denkstatt Romania

Topic: Key principles for setting the roadmap to a net-zero strategy




10:00 - 11:00

SECOND SESSION

TELLING YOUR SUSTAINABILITY STORY IN THE AGE OF CLIMATE CHANGE

SPEAKERS:

Constantin Damov -

CEO and Chairman of

Green Group
Sarah Joițoiu -

Head of Sustainability,

eMAG
Casiana Fometescu -

Founder

Carbon Expert
Cristina Antonescu -

Chief Development Officer, Foundation

Conservation Carpathia
Georgiana Bădălică Petrescu -

Marketing Manager CE Region

Green Group

Circular economy and it's impact on the reduction of the carbon footprint

Considerations on the internal market for offsetting greenhouse gas emissions in Romania

Realization of a single market of certificates and possibilities of internal compensation on our market

Presentation - "Angajamentul pentru Mediu" innitiative

How has eMAG fulfilled its Environmental Commitment? Best practice

How does the only project accredited to offset CO2 emissions in Romania work? Project description and benefits

11:00 - 11:30

SESSION BREAK

11:30 - 13:00

THIRD SESSION

ENGAGING ORGANIZATIONS AND LEADERS IN AIMING FOR NET ZERO

SPEAKERS:

Federico Agressi -

Director Supply Chain

HEINEKEN Romania

Topic: Meeting the carbon neutrality target for operations in Romania

Rémi Dei-Tos -

Row Crops Seed Production Lead,

Bayer Romania

Topic: Actions to reduce the greenhouse gas footprint

Oana Stamatin -

ESG Chief Officer, CEE & Romania,

Colliers

Topic: How can the landlords can work together with their tenants for a Net Zero Carbon future?

Oana Dicu -

Climate Change and Institutional Affairs Manager

HOLCIM România

Topic: On the road to climate neutrality




13:00 - 14:00

Networking Lunch

Networking Lunch and Individual Meetings
Speakers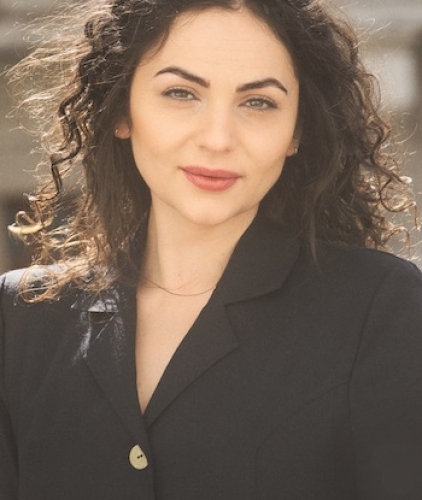 Sarah Joițoiu
Head of Sustainability, eMAG
Sarah came to Romania six years ago and was the first member of the sustainability consulting team at Deloitte Romania. She prepared non-financial reports and impact studies for key players in the energy and resources industry. Afterwards, Sarah was responsible for improving HR processes and quality management within the Deutsche Telekom group.
In 2020, Sarah Maria Joițoiu joined eMAG in her role as Sustainability Advisor. Together with her team she develops and coordinates sustainability projects for eMAG and other companies of the eMAG group.
Sarah holds a Master's degree in European Studies from Europa-Universität Viadrina Frankfurt and a Bachelor degree in Cultural and Economic Studies from Freie Universität Berlin.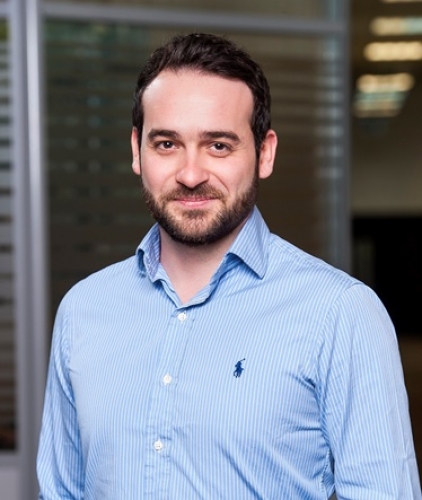 Rémi Dei-Tos
Row Crops Seed Production Lead, Bayer Romania
Rémi Dei-Tos is part of Bayer Romania's team since July 1st, 2021, as Row Crops Seed Production Lead of the Site in Sinesti, Ialomita county. An agronomic engineer specialized in crop protection and breeding, Rémi is French, with Italian roots. He joined Monsanto legacy just after finalizing his studies as a corn seeds field production engineer in the south of France. He then took the responsibility of Plant Manager in the new commercial seeds plant in Trebes, France, where he spent 3 years. Before arriving in Romania, Rémi was Managing Director at the production site in Ukraine, for 3,5 years.
In the time spent there, he coordinated the launch of a new site and doubled the field production surface from 3000 ha to 6200 ha. In his leisure time, Rémi is a huge fan of fishing and spending time in nature (ornithology and botanic).
Oana Stamatin
ESG Chief Officer, CEE & Romania, Colliers
Oana has over fifteen years of experience in one of the most important international real estate consulting companies, offering consulting services for some of the main players in the local real estate market: AFI Europe, CA Immo, Immofinanz, Iulius, One United, Dedeman, Globalworth, Skanska, CTP.
Oana has extensive experience in project monitoring and sustainability of real estate developments, specializing in LEED, BREEAM and WELL certifications, both for new developments and for existing assets. Its portfolio of the last 15 years includes real estate project monitoring reports for financing banks and technical due diligence processes, the projects pursued having an area of ​​3,400,000 square meters. She has also coordinated LEED, BREEAM and WELL certification processes over the past 10 years for over 100 projects (certified and under certification), totalling approximately 3,100,000 square meters of built area.
Oana is currently the ESG Chief Officer of Colliers in Central and Eastern Europe, and her role is focused on implementing global and regional environmental, social and governance (ESG) commitments.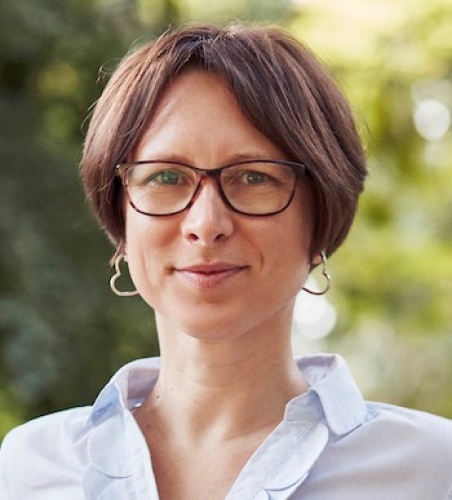 Alexandra Petrujinschi
Carbon & EAC Trader, STRIVE
Alexandra Petrujinschi joined Vertis about 4 years ago. Today, she is a Carbon & EAC Trader in Vertis' climate action brand, Strive.
Alexandra's passion and concern for the environment began at the university, when she took classes at Al.I. Faculty of Geography of Cuza University and specialized in Environmental Science. She is an expert on compliant European markets as well as voluntary carbon markets. Alexandra's extensive knowledge of these topics allows her to help and guide organizations in their transition to a low-carbon economy.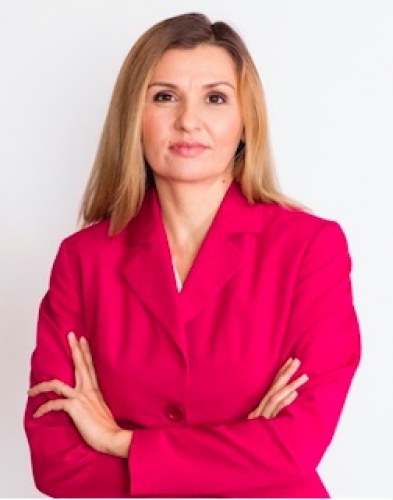 Casiana Fometescu
Founder Carbon Expert
Casiana is the founder of Carbon Expert and consultant on the carbon and energy markets on issues related to greenhouse gas emissions, renewable energy and energy efficiency projects as well as CO2 voluntary credits and carbon voluntary projects.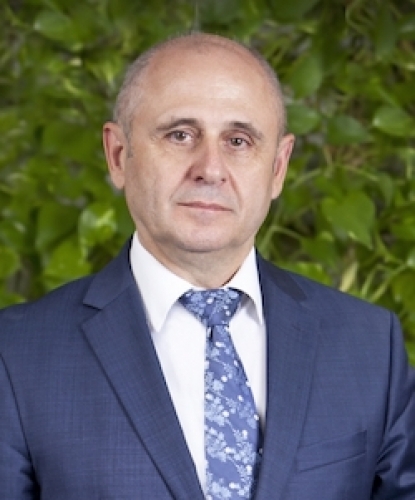 Constantin Damov
CEO and Chairman of Green Group
Mr. Constantin Damov is the CEO and Chairman of Green Group, the largest integrated waste recycling park in Romania. Green Group co-founder, with an experience of over 20 years in waste management and recycling solutions and as President of Romanian Circular Economy Coalition, Mr. Damov is an ardent promoter of circular economy principles and sustainability in Romania. He participated in Governmental working groups for transposition of EU directives regarding ELV, packaging waste, WEEE, car batteries and used tires into the Romanian legislation.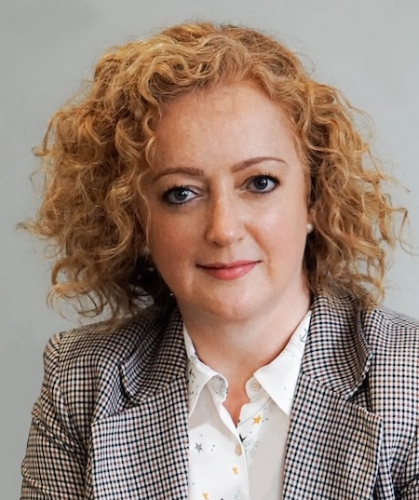 Magdalena Pavlak-Chiaradia
Vice President of Sustainability Global Service Line, Bureau Veritas
Magdalena Pavlak-Chiaradia joined Bureau Veritas in the beginning of 2022 as Vice President of Sustainability Global Service Line. Magda started her career over 20 years ago as a governmental regulator overseeing marine and freshwater development for the Commonwealth of Massachusetts, USA. She held several Planning and Project Management positions in the private sector in Boston and then Phoenix, Arizona USA. In 2011 she moved to Warsaw, Poland where she became the President of the Management Board of a global environmental engineering company for Poland & the CEE and then Managing Partner of a global Sustainability consultancy for CEE. In 2019, Magda took the role of regional partner responsible to grow the technology market throughout EMEA.
Magda holds a degree in Environmental Geology & Marine Science (Northeastern University, Boston) and a Master's Degree of International Business Administration with a focus on Business and Cultural Integration (Endicott College, Beverly, Massachusetts). She has held various board positions, including for the Polish-American Chamber of Commerce and the Poland - US Fulbright Commission, among others.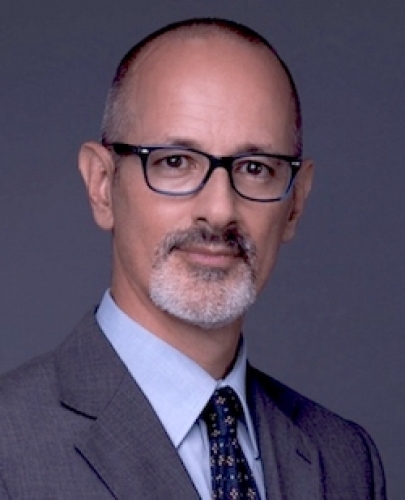 Massimo Bettanin
Climate Change and Sustainability Partner, EY Romania
Massimo Bettanin has over 25 years of experience in consulting on social, environmental, occupational safety and health issues in Italy, South Africa and Sub-Saharan Africa, as well as practical experience in coordinating consulting teams and departments in the field. social, occupational health and safety and environmental protection (SSSM). Massimo Bettanin has worked in a variety of industries, including energy, cement, mining, manufacturing, pulp and paper, and transportation. He also has experience in coordinating important business transformation projects.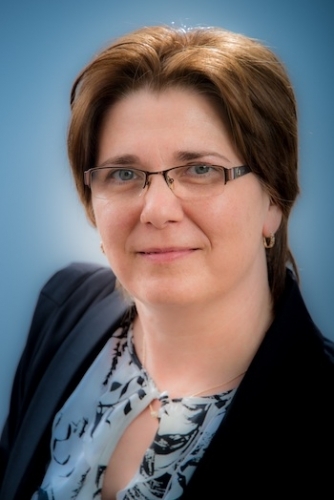 Gabriela Fistis
Managing Director, denkstatt Romania
Gabriela Fistis has a bachelor's degree in chemical engineering and a master's degree in non-polluting technologies from the Polytechnic University of Timișoara. She successfully completed her doctoral studies in 2018 in the field of Engineering and Management with the thesis entitled "Sustainability of organizational systems - a possible strategic model". With relevant experience in industry and consulting, Gabriela Fistis has over 21 years of experience in consulting and training in the field of sustainability (capacity building), using her expertise in various types of projects as Project Manager and expert in sustainable development. . With over 21 years of extensive experience in both the research and industrial and management consulting sectors, she is currently focusing on finding solutions to achieve the performance of sustainability management with both private and non-profit organizations. with state institutions. He is a professional trainer for the European ECQA Certified Sustainability Manager training program and was part of the international team of trainers who trained the first Sustainable Managers in Romania.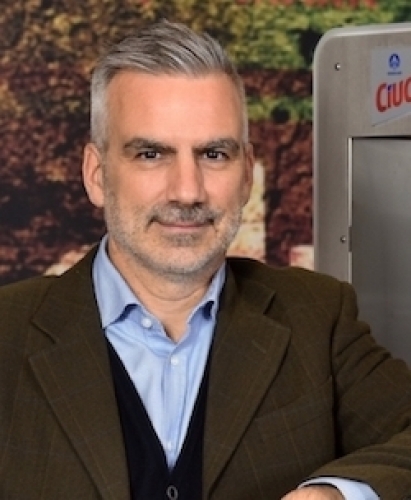 Federico Agressi
Director Supply Chain HEINEKEN Romania
With extensive experience in the E2E supply chain in international FMCG companies, Federico joined HEINEKEN in 2008 as a factory manager in Italy and gained experience in several countries, both in Europe and in Africa. Starting with 2018, Federico is part of HEINEKEN Romania, as Supply Chain Manager.
He has led and coordinated turnaround programs, redesigning the supply chain, continuously improving existing operations, and widely using TPM and change management. Passionate about the development of people and teams, Federico always places great emphasis on cross-functional collaboration as a "key ingredient" to accelerate performance.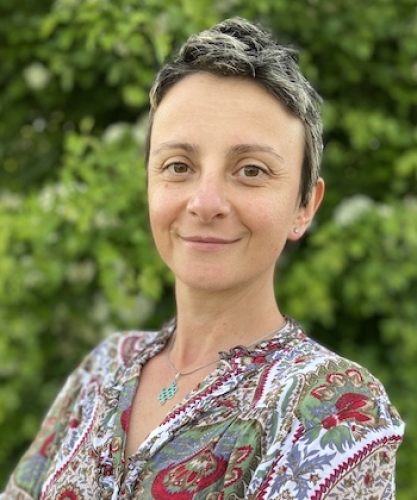 Cristina Antonescu
Chief Development Officer, Foundation Conservation Carpathia 
Cristina started her career in HR consulting and after 9 years she moved to the non-profit world, in resource development and corporate partnerships roles for social and environmental causes. In 2019, Cristina joined Foundation Conservation Carpathia and in her current role develops the partnerships with the business sector and encourages both individuals and companies to become supporters of nature.
Cristina holds a Master's degree in Organisational and Economical Psychology from Bucharest University and a Bachelor degree in Psychology from Babes-Bolyai University Cluj Napoca.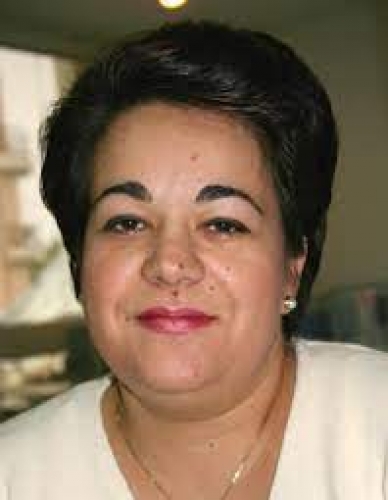 Oana Dicu
Manager of Climate Change and Institutional Relations at Holcim Romania
Oana Dicu is a graduate of the Faculty of Chemistry, with a master's degree in Environmental Quality, one in Eco-Management and an MBA in International Affairs, currently works as a Manager of Climate Change and Institutional Relations at Holcim Romania.
Oana has dedicated her last 20 years to protecting the environment, focusing on the areas of climate change, resource efficiency and waste management.
With extensive experience in projects developed and implemented in these fields, he is one of the pioneers of the implementation of the Kyoto Protocol and of the Joint implementation decarbonization projects (since 2002), as well as of the EU-ETS marketing scheme in Romania.
She is actively involved at national and European level in the process of modeling, transposing and implementing environmental legislation and supports the Romanian authorities as a technical expert in the cement industry and waste management.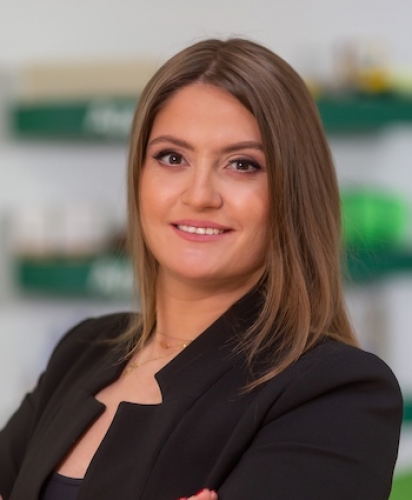 Georgiana Badalica
Marketing Manager CE region
Marketing principles and following Circular Economy model. Sustainable brands creator, Sustainable Marketing Speaker, CO2 emissions Project Contributor. Passionate about nature and all aspects of it, Georgiana is a promoter of a healthy development of a green market.
Sponsors
Supporting Partners

Carbon Expert
Carbon Expert has twelve years' experience in emissions of greenhouse gases, renewable energy markets, sustainable development, and energy efficiency projects in Romania, the EU and in the international carbon market, offering professional expertise in these fields.
Our experts' good knowledge on international carbon and energy markets, in partnership with prestigious international environmental organizations (IETA from Switzerland – International Emissions Trading Association, CMIA from the UK – Climate Markets and Investment Association, UNFCCC, Gold Standard etc.), international NGOs and companies recommend us in assisting clients who want to take strategic decisions related to the carbon market, to calculate and offset the carbon footprint, to define a strategy regarding to CO2 reduction targets, to develop green carbon projects in order to obtain voluntary carbon credits, and to trade greenhouse gas emissions allowances under the EU Emission Trading Scheme. Our aim is to preserve the objectivity of the audits and verifications we carry out and ensure that the findings and conclusions are based on objective evidence.
Premium Partners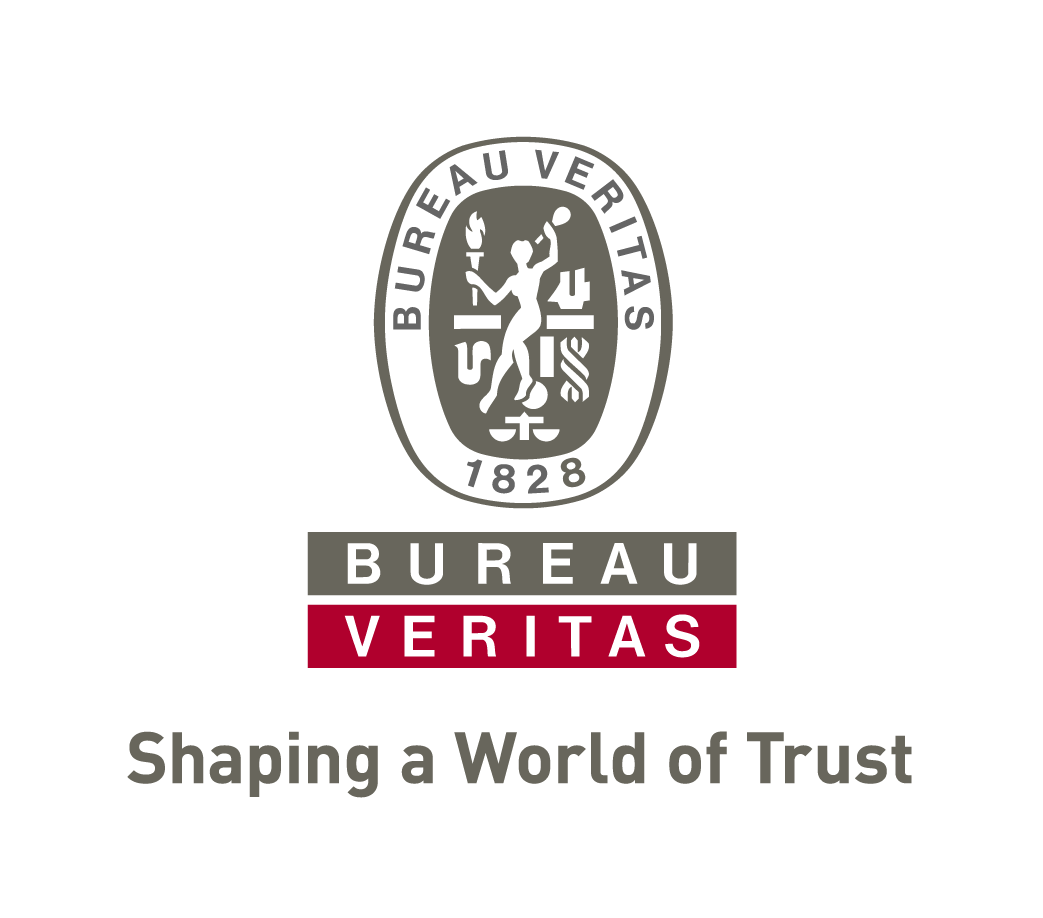 Bureau Veritas
Founded in 1828 in Paris, Bureau Veritas is a world leader in quality control, verification and certification services for QHSE-SA Quality, Environment, Health, Safety and Social Responsibility.
Bureau Veritas' mission is to reduce risk, improve customer performance and assist in their innovation processes to confidently meet today's societal challenges. Since its inception, the Bureau Veritas Group has steadily expanded its business and expanded its operating network around the world, building a strong reputation for integrity, seriousness and technical expertise. This was made possible by the strength of the group culture and the consistency of ethical values that, shared by the entire team, have become the engine of the acceleration of growth that the Group has experienced over the last decade.
Media partners
Venue
The Net Zero Carbon Summit 2022 will take place at the Grand Hotel Bucharest (former Intercontinental Bucharest).
The 5-star Grand Hotel Bucharest is located in University Square, right next to the National Theater and a short walk from the Old Town and offers spectacular views of downtown Bucharest.
The registration for this event is closed. See you at the 2023 edition!