Events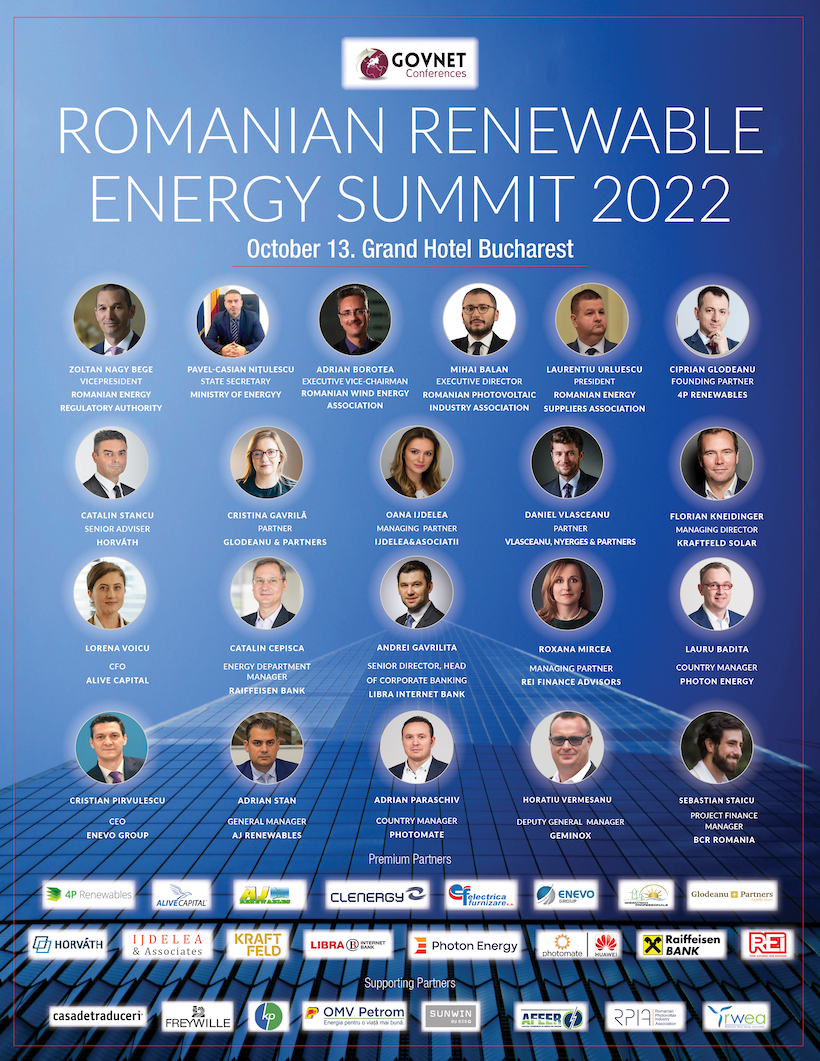 ROMANIAN RENEWABLE ENERGY SUMMIT 2022
October 13, 2022, GRAND HOTEL BUCHAREST, BUCHAREST
RENEWABLE ENERGY SUMMIT 2022
October 13. Grand Hotel Bucharest
Under the slogan "Meet the Renewables Sector in Romania!" the event organized by Govnet Conferences, will bring together the most important players active in the renewable energy power generation on the local market, also companies from complementary spheres and authorities alike.
Join us on October 13, 2022 to share perspectives on the current status of the Romanian renewables market, the discussions reaching topics of great importance for all the factors involved in the development of these projects.
Registration conditions: The program and the speakers are subject to change. Should the conference be cancelled due to force majeure, unavailability of the conference venue, speakers being prevented or for other good cause, the organizer reserves the right to cancel the conference.
Participation fee return policy:
- if the request for cancellation is made up to 45 calendar days before the event, the amount paid will be returned in full;
- if the request for cancellation is made up to 30 calendar days before the event, 70% of the amount paid is returned;
- if the request for cancellation is made up to 15 calendar days before the event, 50% of the amount paid is returned;
- if the request for cancellation is made less than 7 days before the event, the amount paid will not be returned.
Data protection and sharing of contact details
The Conference Organizer will collect and store your personal datafor the preparation and execution of the conference as well as to inform you about future projects related to your sector and line of work. Your contact data will only be passed on to partners directly involved in the conference organization process as partners for follow-up purposes. If you have any questions about our privacy policy and the processing of your e-mail and related personal data, do not hesitate to write us at sales@govnet.ro
Program
08:30 - 09:00

Participants registration and welcome note

Welcome Networking Coffee

09:00 - 10:30

FIRST SESSION

Renewable Energy Policies in a time of transition - Expected Developments in Romania

We will debate with the representatives of the Authorities, Industry Associations and Energy Experts the current situation and challenges for connecting new energy projects to the grid, the legislative context and investment perspectives.

Policy-relevant insights for regional renewable energy. What to expect from the regulatory bodies

Energy Must Go ON! Targets and developments on Renewable Energy in Romania

The impact of the recent legislative changes on Renewable Energy in Romania - the new legislative context and aspects related to the renewables sector -

- Ordinance 119/2022

Access to the Grid. Operation of the electricity transmission network in Romania - development plans

Integration in te National Energy System of power plants from renewable sources

SPEAKERS

Zoltan Nagy Bege - VicePresident of the Romanian Energy Regulatory Authority ANRE
Pavel-Casian Nițulescu –State Secretary, Ministry of Energy
Adrian Borotea - Senior Executive Director at CEZ Romania and Executive Vice-chairman of RWEA
Laurentiu Urluescu - President of Romanian Energy Supplier Association AFEER
Mihai Bălan - Executive Director of Romanian Photovoltaic Industry Association RPIA
Ciprian Glodeanu - General Manager, 4P Renewables

10:30 - 11:30

SECOND SESSION

Legal and Taxation aspects for the Renewable Energy sector

This panel provides a snapshot of the current key legal and taxation principles and considerations applicable to renewable energy generation in Romania

Investing in Romanian Renewable Energy Projects – Practical Legal Considerations and Challenges

The real estate side of Wind and PV parks development in Romania

Managing risks for Renewable Energy Projects - Dealing with the uncertainty

SPEAKERS

Cătălin Stancu - Senior Expert, Horváth
Oana Ijdelea - Managing Partner, Ijdelea &Associates
Cristina Gavrilă - Partner and Energy Department coordinator, Glodeanu Partners
Daniel Vlăsceanu - Partner at Vlasceanu, Nyerges and Partners

11:30 - 12:00

SESSION BREAK

12:00 - 13:00

THIRD SESSION

The Importance of being bankable - current approach to financing RES projects

Mobilizing finance for investment in renewable energy requires a better understanding of the expectation and relationship between different types of financing institutions and their willingness to invest in RE.

The Importance of being bankable - current approach to financing renewable energy projects

Financing renewable energy: Who is financing what and which are the perceived risks

Analysis of investments by financial actors into renewable energy technologies

October, the month for renewable non-reimbursable funding Schemes




Lorena Voicu - Chief Financial Officer, Alive Capital
Cătălin Cepișca - Senior Director, Energy, Utilities and Metals Department, Raiffeisen Bank
Andrei Gavriliță - Senior Director, Head of Corporate Banking – Libra Internet Bank
Roxana Mircea - Managing Partner, REI Finance Advisors
Sebastian Mihai Staicu - Project & Leveraged Finance Manager Energy & Infrastructure Finance at BCR Romania




13:00 - 14:30

FOURTH SESSION

Current Project Development challenges in Romania

In this panel we will discuss the current characteristics of developing a successful RE project in Romania with emphasis on the construction and turn-key EPC contractor challenges

What you need to know for a successful investment in Romania

Key elements in a succesfull EPC contract - Turn-key contractor challenges in RES

Projects to go - expectations of investors

What projects are attractive in Romanian energy market




Lauru Bădiţă - Country Manager, Photon Energy
Adrian Stan - General Manager, AJ Renewables
Florian Kneidinger - Managing Director, Kraftfeld Solar
Horaţiu Vermesanu - Deputy General Manager, Geminox
Adrian Paraschiv - Country Manager, Photomate
Cristian Pîrvulescu - CEO, Enevo Group

14:30 - 16:00

BUSINESS LUNCH AND NETWORKING

Business Networking Lunch in the event Lobby and Expo Zone
Speakers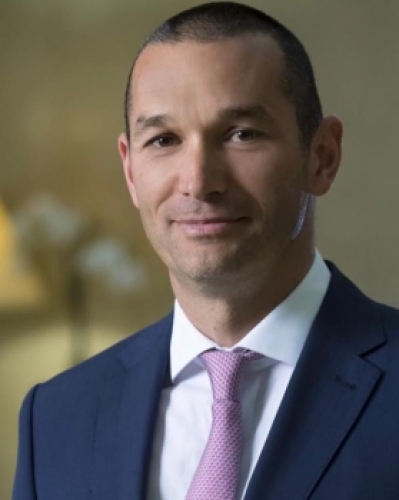 Zoltan Nagy – Bege
Vice-President of the Romanian Energy Regulatory Authority (ANRE)
Mr. Zoltan Nagy – Bege has more than 10 years' experience working on energy regulatory activities since 2007 as General Director for gas market, regulations for electricity, renewables, energy efficiency and cogeneration. Also he was involved on approving the Romanian Energy Regulatory Authority (ANRE) regulations as member of the Regulatory Board of ANRE for 5 years.
Since October 2017, Mr. Zoltan Nagy – Bege was appointed as ANRE Vice-President for 5 years term by the Romanian Parliament and he is the Head of the Energy Efficiency Department within ANRE.
Prior to working to the Romanian Energy Regulatory Authority (ANRE), Mr Zoltan Nagy- Bege has an important activity since 2000 on managing companies and being member on regulatory board for the Romanian administration.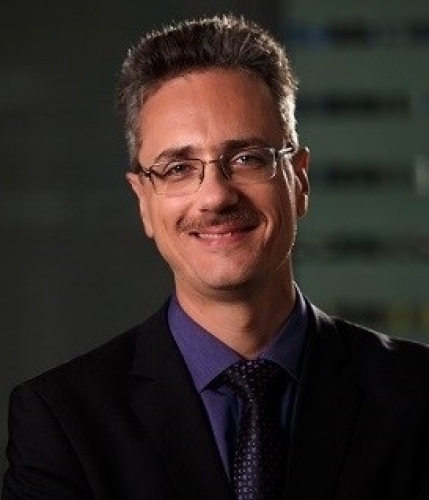 Adrian Borotea
Senior Executive Director at CEZ Romania and Executive Vice-chairman of RWEA
Adrian Borotea is a Senior Executive Director at CEZ Romania, dealing lately with the CEZ Group strategy in Romania, EU Affairs and Renewables. Balancing studies with career, he graduated an Executive MBA at Pittsburgh University, USA. He has 25 years of experience on Energy and Law Regulation in Romania.
He is an active member of different Board of Directors, from electricity distribution, supply, wind generation, hydro generation and different leading bodies of Electricity Sector associations. Currently he is Executive Vice-chairman of RWEA. Previously Mr. Borotea was the Vice-president of ANRE and also Vice-president of the Association of Energy Regulators (ERRA).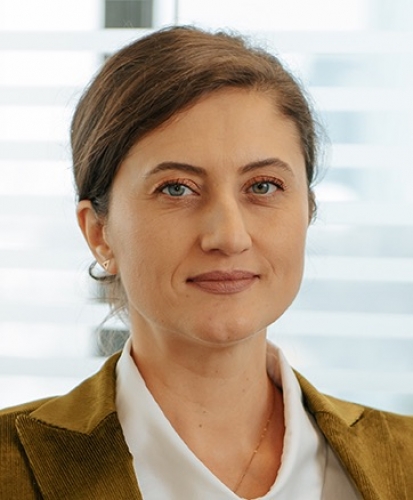 Lorena Voicu
Chief Financial Officer, Alive Capital
Lorena Voicu joined Alive Capital's team in March 2022 as the company's Chief Financial Officer. She graduated from Bucharest Academy of Economic Studies, Faculty of Accounting and Information Systems, she is an ACCA Fellow (Association of Chartered Certified Accountants), an ASPAAS member (Authority for the Public Oversight of the Activity of the Statutory Audit) and a CAFR member (Chamber of Financial Auditors of Romania) with a prestigious experience of over 16 years in Big 4 companies. In her previous experience, Lorena managed complex audit projects for prominent Romanian and multinational companies, as well as audits of public interest entities and listed entities, mostly from Power and Utilities and Oil and Gas industries.
Andrei Gavriliță
Senior Director, Head of Corporate Banking – Libra Internet Bank
Andrei Gavriliță, member of Libra Internet Bank's team for the last 15 of his 18 years banking experience, holds a degree in Cybernetics - Bucharest University Of Economic Studies - and an Executive MBA Diploma from ASEBUSS. As one of the bank's most experienced corporate finance professionals, Andrei triggered Libra Internet Bank's green energy sector approach as part of the bank's successful niche strategy in recent years.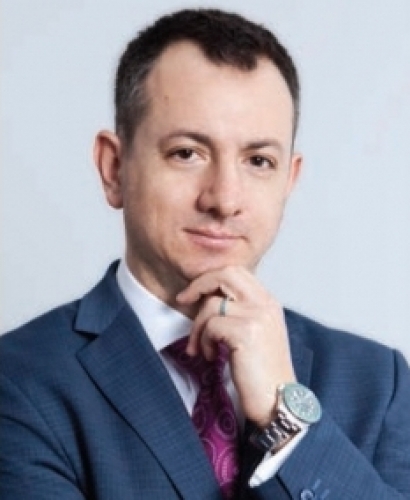 Ciprian Glodeanu
Founding Partner 4P Renewables
Ciprian is the annual correspondent of World Bank for producing the construction section of the World's Bank publication: Doing Business in Romania. He has been awarded with the title of "Energy Lawyer of the Year 2011 in Romania" by AvocatNet.ro, a leading online business publication in Romania.
Ciprian advised institutional investors, large utility companies and banks trough all phases of a renewable energy projects, commencing with simple or complex structures for securing the lands underneath the projects, obtaining all permits required for the development and connection to the grid, testing and commissioning, organizing the virtual data rooms for the sale of the projects and during the financing of the renewable energy projects..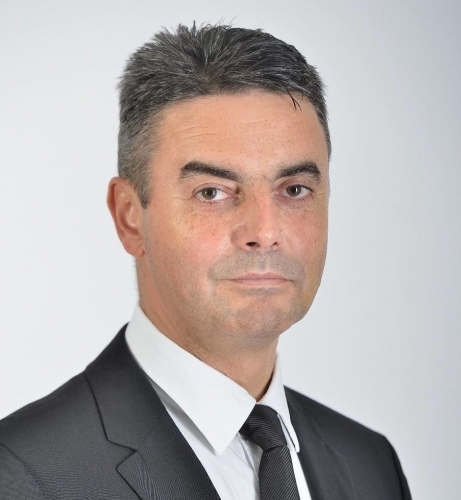 Cătălin Stancu
Senior Expert at Horváth
Cătălin Stancu is a Senior Expert at Horváth, having over 25 years of experience in top executive and non-executive management roles in important Romanian companies operating in the energy sector. He has coordinated complex transformation projects, given his expertise in strategy, defining the operational model, digitalization, process optimization, product development and greenfield energy generating projects. Some of his achievements include leading multiple M&A projects including projects overseeing the privatization of local utilities suppliers and defining as well as implementing digital transformation projects together with integrated performance management systems.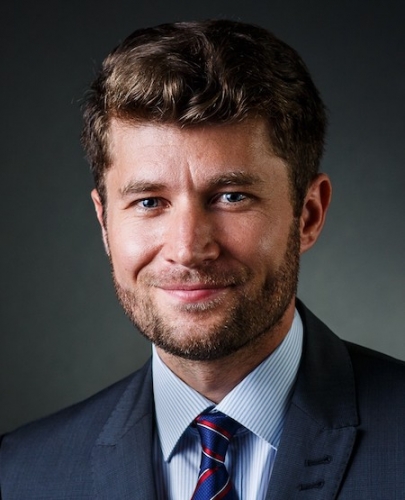 Daniel Vlasceanu
Partner at Vlasceanu, Nyerges and Partners
Daniel Vlasceanu is an attorney-at-law specialized in energy and environment, focusing on petroleum and renewables. Before setting up Vlasceanu, Nyerges and Partners (VNP), Daniel coordinated various legal offices within the Legal Department of OMV Petrom (i.e. the largest integrated energy group within CEE Region). While still with OMV Petrom, Daniel moved to the Upstream Business Development Department where he coordinated the commercial and legal activity of several strategic projects of national relevance. With VNP, Daniel coordinated the permitting activity of several energy operators and is currently advising on some of the largest RES projects under development and/ or construction in Romania. VNP is the Romanian affiliated member of the international network of law firms Ally Law (present in over 70 jurisdictions), where Daniel is coordinating the Energy Committee.
Apart from his pure legal activity under VNP, Daniel is coordinating the activity of Leonidas Energy, a PV developer currently having a pipeline of robust projects under various stages of development.
Daniel has a master degree in Business Law (from Bucharest University), an international private law master degree (from Juridicum / Vienna University) and an Energy MBA (from Vienna University of Economics and Business).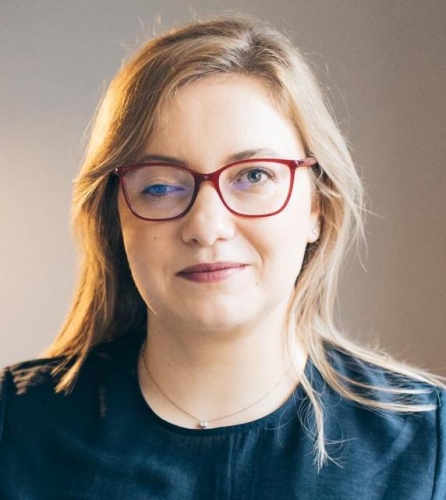 Cristina Gavrilă
Partner and Energy Department coordinator, Glodeanu Partner
Cristina Gavrilă is a Romanian law qualified lawyer with more than 15 years of experience in M&A, corporate and commercial law, energy, regulatory, public procurement, finance and real estate matters covering a wide range of industry sectors including automotive, IT&C, retail, pharmaceuticals, industrial manufacturing, consumer goods or insurance. Cristina concentrates her practice in mergers & acquisitions, having assisted clients on the full spectrum of transactions, including in relation to pre and post deal negotiations, subsequent day-to-day activities or adjacent investments and restructurings.
She assisted Romanian and international investors in connection with the acquisition, construction and development of energy projects, including nuclear energy units and renewable energy sourced facilities, as well as in various transactions in oil & gas. Also, she has been involved in life sciences industry group, with experience in a range of legal aspects related to the healthcare industry sector, with focus on M&A and corporate matters.
Cristina started her carrier in 2006 with the Bucharest office of Gide Loyrette Nouel, where she was heavily involved in advising top French-based clients on their investments in Romania, and in 2008 joined the newly opened Bucharest office of White & Case LLP (transformed into Bondoc si Asociatii since February 2014), where she activated for almost 10 years, particularly as an M&A, corporate and commercial lawyer. In 2018, Cristina was part of the management team opening a new structure, D'Ornano Partners, a leading French law firm in Central and South-East Europe, with offices in Paris, Budapest, Bucharest and Belgrade.
Currently, Cristina is Partner of Glodeanu Partners, heading the energy department of the Firm.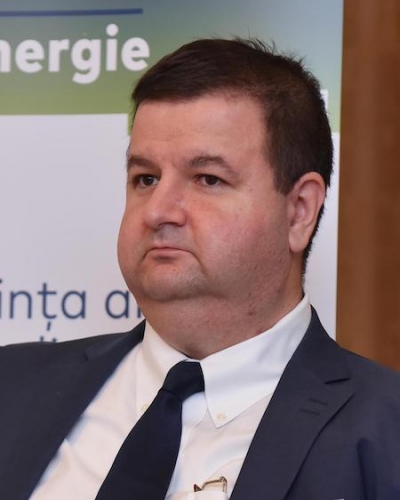 Laurentiu Urluesscu
President of Romanian Energy Supplier Association AFEER
Although after graduating he opted for a technical path in electricity, after reaching a maximum level of technical coordination, decided to make a career turn and "attack" the commercial part. Taking advantage of the implementation of the new structure of the Romanian electricity market, he dedicate himself to the implementation of a market mechanism for balancing production with consumption and launch the "balancing market". After succesfull implementation he passed in the private sector where he developed himself both personally and professionally.
During his career he had the opportunity to work in both state and private sector, to represent the companies and the country on numerous international working groups and to contribute to the implementation of a fair electricity market in Romania.
Since 2009 he is leading the activity of the GEN-I group in Romania and in 2021 was elected president of Romanian Energy Supplier Association AFEER.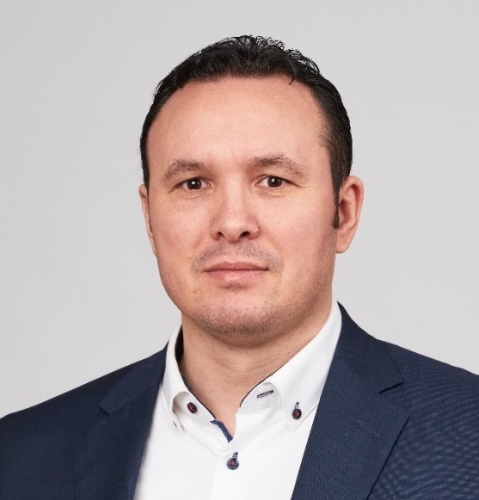 Adrian Paraschiv
Country Manager, Photomate
Goal oriented leader and business enthusiast with over 15 years experience in sales and procurement management at international level for an international distribution company. His greatest strength is business awareness, which enables him to permanently streamline commercial policies.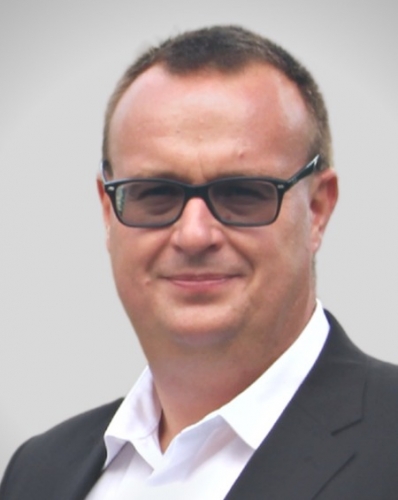 Horatiu Vermesanu
Deputy General Manager
Horatiu has more than ten years of experience in national/international sales management in the electrical, electronic security, automotive market, and on site project management. He is skilled in execution, project management, sales, business development and new profitable market identification. Horatiu speaks English, German, and French, and has a degree in Law.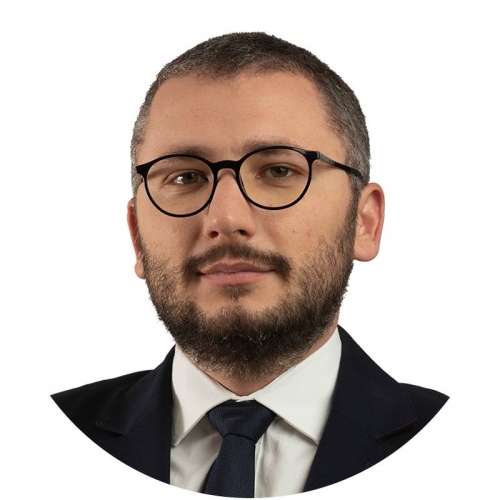 Mihai Bălan
Executive Director of RPIA - the Romanian Photovoltaic Industry Association
Mihai is the Executive Director of RPIA - the Romanian Photovoltaic Industry Association. Mihai is also the Head of the Energy Systems Programme at Energy Policy Group, the leading energy and climate think-tank in Romania. With an R&D background in the field of energy storage technologies, hydrogen and Li-ion batteries, at ICSI Rm. Vâlcea and CEA Grenoble, Mihai Bălan joined RWEA (Romanian Wind Energy Association) in 2017 as a Policy Officer, eager to get actively involved in enabling the energy transition in Romania through relevant strategy, policy and market design mechanisms. Mihai Balan obtained his PhD from Arts et Métiers ParisTech and University Politehnica of Bucharest (UPB) with a thesis investigating the Romanian and European potential of hydrogen applications such as Power-to-Gas and holds a Bachelor and Master degree in Power Engineering from UPB. He was also a member of IEA Hydrogen TCP Task 38 on Power-to-Hydrogen and Hydrogen-to-Methane.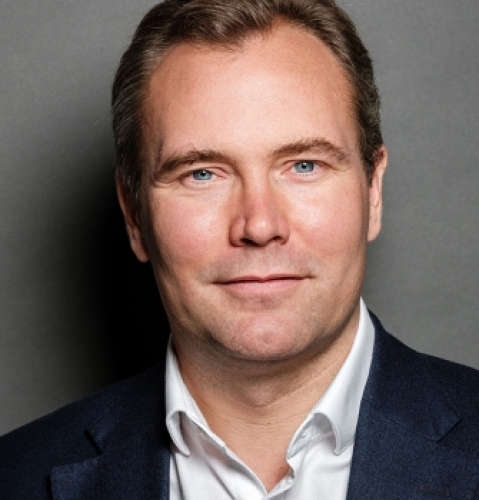 Florian Kneidinger
Managing Director, Kraftfeld Solar
Florian focuses project development and legal matters. As a co-founder he has been with Kraftfeld since 2009. He started his career advising international energy companies on their expansion in CEE. He built up his expertise in renewable energy while working at an energy investment firm. Florian holds a master's degree in Law from the University of Vienna and a master's degree in Information Technology for Business from the Vienna University of Technology.
Lauru Badita
Country Manager Romania at Photon Energy
Lauru Badita is the Country Manager Romania for Photon Energy, a company that delivers solar energy and clean water solutions around the world. He is an experienced renewable energy developer and a gradaue of the Universitatea Dimitrie Cantemir University with a degree in Economics.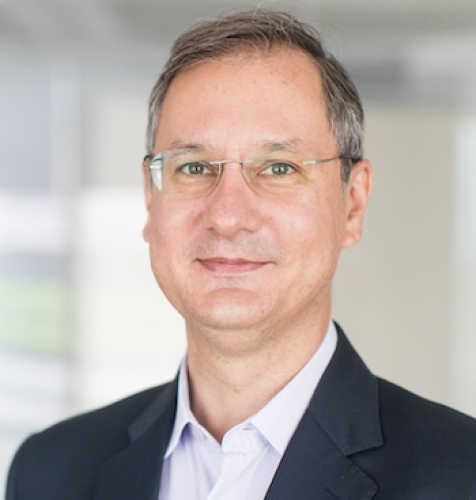 Cătălin Cepișcă
Senior Director, Energy, Utilities and Metals Department, Raiffeisen Bank
Cătălin is a banker with 20 years' experience in financing companies, leading sales and product teams in the corporate customers area. He is responsible for servicing and advising corporate customers active in the energy, utilities and metals industries, with a focus on promoting renewable energy and ESG practices. His area of expertise includes the entire range of lending products, transaction structuring, analysis of companies from a financial perspective and business models. Cătălin is passionate about modern art and neuro-sciences. He is a certified trainer and business coach.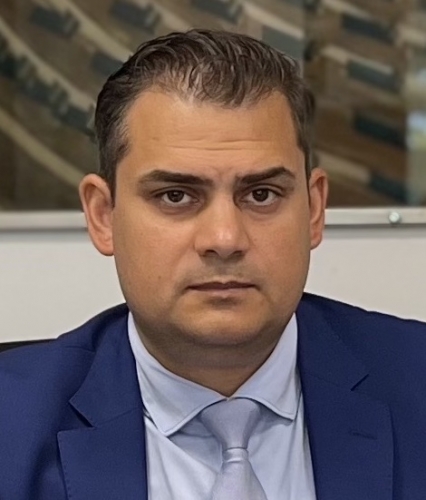 Adrian Stan
hairman of the Board, AJ RENEWABLES
Based in Spain for over 8 years, Adrian worked as an CEO in Grupo Cobra, an international renewables energy group and further activities covered the creating and managing of a international BOS and EPC company. His work covered : Integration into strategic markets in the renewable energies sector ; Vertical value chain integration of each project: BOS, EPC and O&M-engineering, procurement, construction, installation, monitoring, operation and maintenance; Identifying/sourcing suitable investments in renewable energy; Leading acquisitions, financing, operation and disposal of assets; Overseeing development and project management; Supervision, inspection and commissioning for each construction phase; Managing revenues and expenses for assets under management.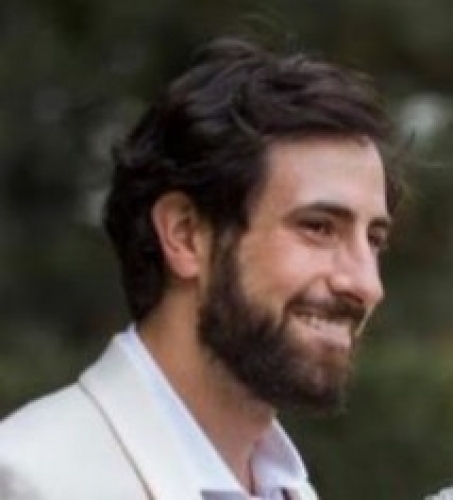 Sebastian Mihai Staicu
Project & Leveraged Finance Manager Energy & Infrastructure Finance at BCR Romania
Sebastian currently works for BCR's Specialized Lending Department, focused on financing transport, social and energy infrastructure projects in Romania. As a result, he has developed extensive market and legal knowledge regarding the energy and waste sector.
His educational background includes business administration, economics, finance, European law, politics and sociology.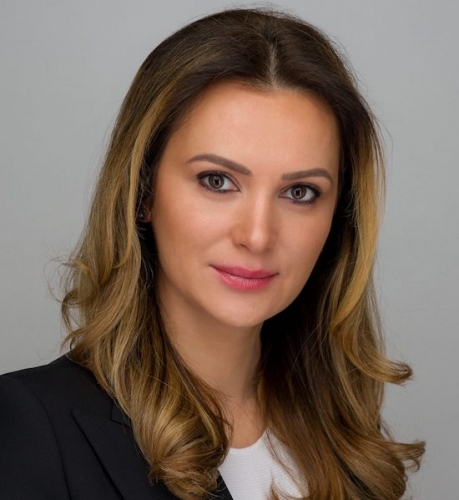 Oana Ijdelea
Managing Partner, Ijdelea &Associates
Oana is unanimously recognized for successfully handling landmark and first-to-market projects in the energy sector, assisting foreign and local investors from planning throughout the entire operational chain and undertaking complex issues related to business development and investment in Romania.
Drawing on a 17-year career as a business lawyer, she routinely advises clients on the most challenging and strategic matters involving C-Suite decision making related to their investments, projects and operations in Romania and has a notable track record of successfully leading significant advocacy efforts.
Oana is acknowledged by clients and peers for the successful execution and implementation of the provided advice and is acknowledged as a substantial contributor to the drafting of legislation regulating a broad range of industries and areas.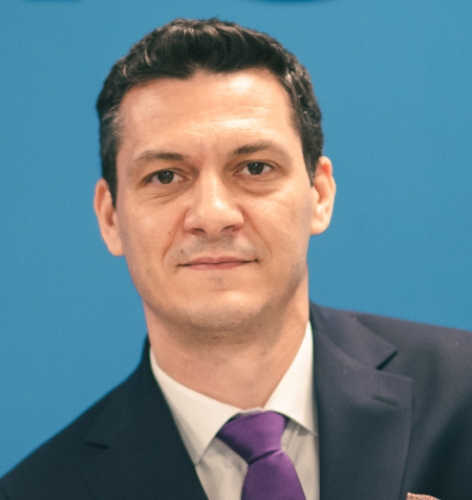 Cristian Pîrvulescu
CEO, ENEVO Group
Cristian Pirvulescu is General Manager and founding partner of ENEVO Group, a power and automation specialized company. The company was involved in major projects on 4 continents, working with some of the biggest utilities and having technical partnerships with all the top 5 technology producers in the world for the specific business. He carefully put together over the years young engineers and ambitious individuals who grew into a multidisciplinary team able to implement a wide range of projects in the fields of power generation, transmission and distribution, oil & gas, utilities and industry both in Romania and abroad.
Prior to starting ENEVO, he held the position of Business Development Manager of Romelectro, the largest Romanian EPC Contractor. Cristian managed highly complex projects such as greenfield thermal power plants, modernization and rehabilitation projects for hydro and thermal power plants, as well as development of electricity transmission infrastructures. Between 2014 and 2017 he was also member of the Supervisory Board of Transelectrica SA (Romania's Transmission System Operator).
Member of various NGO's, Cristian is founding member of EESTEC LC Bucharest (academic students' organization within Politechnica University of Bucharest) and Aspen Institute Fellow.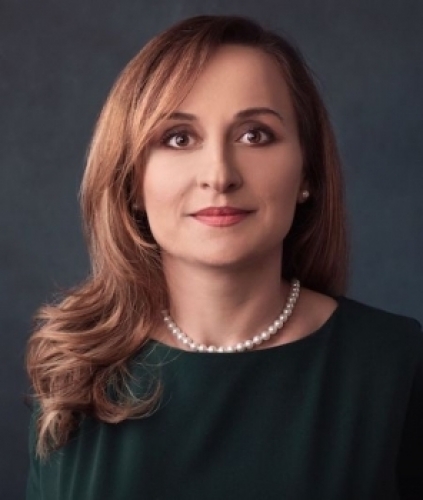 Roxana Mircea
Managing Partner, REI Grup
Roxana Mircea is one of the pioneers of consultancy services to attract financing through European funds or state aid for start-ups, SMEs and big companies on the Romanian market. With more than 12 years experience in consultancy, Roxana Mircea and the REI team have successfully managed to attract financing for over 250 projects at national level so far. Roxana Mircea was a kindergarder teacher before her career in professional consulting services and after the educational period she started working in two companies where she held positions within sales and marketing departments. Since 2008, after Romania's integration in the EU, Roxana has been in the field of the Structural Funds.
Since 2012, Roxana Mircea has also been the president of the Women Association of Rural areas (AFMR), a non-governmental organization which currently carries out social projects worth over 5 million euros and which aims to identify the means of supporting personal and professional development for women living in rural areas, so that they enjoy a better life and contribute to the development of the communities they live in.
Sponsors
Supporting Organizations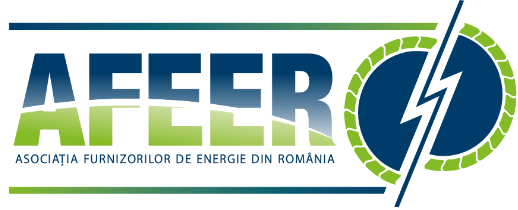 AFEER-the Romanian Energy Suppliers Association
Established at the end of 2006, AFEER-the Romanian Energy Suppliers Association is a professional, non-governmental, nonprofit, independent and apolitical organization, being the only professional association dedicated to electricity suppliers in Romania. Its main mission is to facilitate institutional dialogue between members and authorities or between the Association and other organizations in a professional and transparent setting.
AFEER manages to gather at the same table, companies that naturally compete in the market but who share with each other their opinions and the problems they are facing, in the desire to solve them.
Since its establishment, AFEER has significantly expanded its membership with some of the most important suppliers in the electricity market, domestic and foreign enetities, private or state-owned companies.

RPIA
Romanian Photovoltaic Industry Association – RPIA is a non-profit association, founded in March 2012, by a team of professionals who had in mind the vision that in the future Romania will be a stable and productive environment that will allow the photovoltaic industry development. Thus, our main purpose was to create a networking environment and know-how exchange for potential investors. In three years, RPIA has gathered as its members ones of the most important national and international companies that are active in the photovoltaic market in Romania.
Supporting Partners
Sunwin by EZS
Sunwin by EZS SRL is a 100% subsidiarity of the Swiss company " Energie Zukunft Schweiz AG", based in Zurich, Lausanne and Basel.
Sunwin by EZS is a leading European CO2 neutral energy developer specialized in PV and Biogas development. The company also provides CO neutral consulting services to governmental and commercial clients to reduce their and the worlds CO2 impact with all its commercial benefits for industry and society.
Currently Sunwin by EZS Group has developed several 100 MW and is in development of 2 GWp in 5 countries within its PV Division Sunwin by EZS is currently present in Switzerland, Italy, Spain, Germany and Romania and furthermore developing projects in the UK, Denmark and Hungary.
We support the European industry to achieve CO2 neutrality and energy efficiency.
Sunwin by EZS SRL is your developer of choice for: PV power plants (Roof-top PV, Greenfield PV, Agro- & Aqua-PV, CarPark PV) Biogas power plants CO2 neutral energy solutions and consulting.
Media partners
Venue
Grand Hotel Bucharest
BUCHAREST
4 Nicolae Balcescu Boulevard, Bucharest 010051 Romania
Phone:+40 21 3102020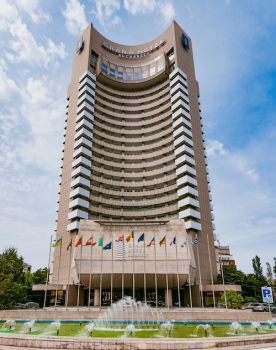 The 2022 edition fo the Romanian Renewable Energy Summit will take place at the Grand Hotel Bucharest.
Offering spectacular views of Bucharest's centre, the 5-star Grand Hotel Bucharest ( former InterContinental Bucharest) is situated in the University Square, right next to the National Theatre and within walking distance from the Old Town.
With state-of-the-art facilities and Grand Hotel Bucharest Meetings & Conferences standards in place, this property is the perfect venue for conferences, receptions, private dinners or social events.
See you at the 2023 edition of the Summit.