Events
ROMANIAN RENEWABLE ENERGY SUMMIT 2023
October 12, 2023, GRAND HOTEL BUCHAREST, BUCHAREST
RENEWABLE ENERGY SUMMIT 2023
October 12. Grand Hotel Bucharest
Under the slogan "Meet the Renewables Sector in Romania!" the event organized by Govnet Conferences, will bring together the most important players active in the renewable energy power generation on the local market, also companies from complementary spheres and authorities alike.
Join us on October 12, 2023 to share perspectives on the current status of the Romanian renewables market, the discussions reaching topics of great importance for all the factors involved in the development of these projects.
Registration conditions: The program and the speakers are subject to change. Should the conference be cancelled due to force majeure, unavailability of the conference venue, speakers being prevented or for other good cause, the organizer reserves the right to cancel the conference.
Participation fee return policy:
- if the request for cancellation is made up to 45 calendar days before the event, the amount paid will be returned in full;
- if the request for cancellation is made up to 30 calendar days before the event, 70% of the amount paid is returned;
- if the request for cancellation is made up to 15 calendar days before the event, 50% of the amount paid is returned;
- if the request for cancellation is made less than 7 days before the event, the amount paid will not be returned.
Data protection and sharing of contact details
The Conference Organizer will collect and store your personal datafor the preparation and execution of the conference as well as to inform you about future projects related to your sector and line of work. Your contact data will only be passed on to partners directly involved in the conference organization process as partners for follow-up purposes. If you have any questions about our privacy policy and the processing of your e-mail and related personal data, do not hesitate to write us at sales@govnet.ro
Program
08:30 - 09:00

REGISTRATION

Participants registration and Welcome Networking Coffee

09:00 - 10:30

Renewable Energy Policies in a time of transition - Expected Developments in Romania

We will debate with the representatives of the Authorities, Associations and Energy Experts the current situation and challenges for the development of renewable energy projects, the legislative context and investment perspectives

Policy-relevant insights for regional renewable energy. What to expect from the regulatory bodies
Energy Must Go ON! Targets and developments on Renewable Energy in Romania
The impact of the recent legislative changes on Renewable Energy in Romania - the new legislative context and aspects related to Contracts for Difference (CfD) scheme
Access to the Grid. Integration in the National Energy System of new energy production capacities

10:30 - 11:30

Legal, Taxation and M&A aspects for the Renewable Energy sector

This panel provides a snapshot of the current key legal and taxation principles and considerations applicable to renewable energy generation in Romania

Projects to go - expectations of investors
Investing in Romanian Renewable Energy Projects – Practical Legal Considerations and Challenges
The real estate side of Wind and PV parks development in Romania
Managing risks for Renewable Energy Projects - Dealing with the uncertainty

11:30 - 12:00

SESSION BREAK

12:00 - 13:00

The Importance of being bankable - current approach to financing RES projects

Mobilizing finance for investment in renewable energy requires a better understanding of the expectation and relationship between different types of financing institutions and their willingness to invest in RES

The Importance of being bankable - current approach to financing renewable energy projects
Financing renewable energy: Who is financing what and which are the perceived risks
Analysis of investments by financial actors into renewable energy technologies

13:00 - 14:30

Current Project Development Opportunities and Challenges in Romania

In this panel we will discuss the current characteristics of developing a successful RE project in Romania with emphasis on the construction and turn-key EPC contractor challenges

What you need to know for a successful investment in Romania
Investments in storage facilities for the integration of renewable energy coming from wind and solar sources in the Romanian power system
Key elements in a succesfull EPC contract - Turn-key contractor challenges in RES
Projects to go - expectations of investors. What projects are attractive in Romanian energy market

14:30 - 16:00

Networking Lunch

Business Networking lunch in the event lobby and Expo area
Speakers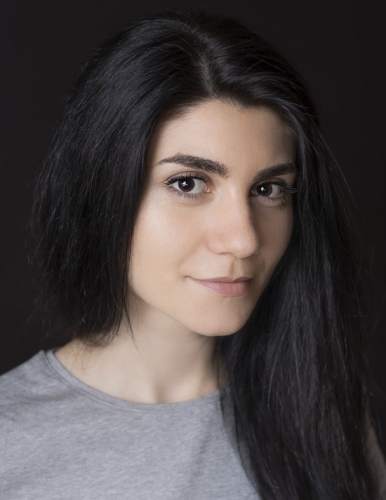 Marta STURZEANU
Policy Officer for Romanian Wind Energy Association

Marta STURZEANU has an experience of over 7 years in research, development and innovation that has been acquired through involvement in European Horizon 2020 and Erasmus+ energy projects. Additionally, she was active in the public administration area as well. Recently, she took the role of Policy Officer for Romanian Wind Energy Association.
The Faculty of Electrical Engineering, Politehnica University of Bucharest and the ASE master's program in Energy Entrepreneurship and Business Administration are part of her academic path.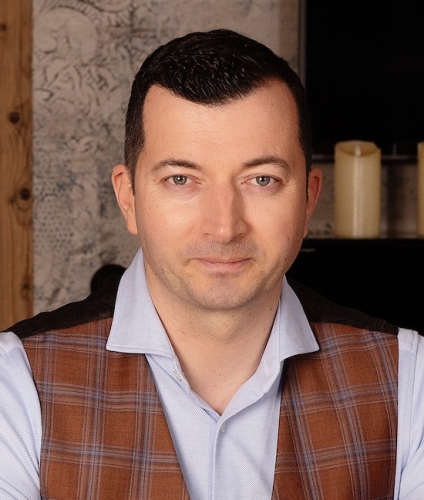 Liviu Gavrilă
Chief Generation Officer, CEZ Romania
With almost 20 years in energy sector, managing across time projects across entire energy sector (generation, distribution and supply business lines) but having with key focus on renewable sector area, Liviu Gavrilă is currently steering for CEZ Romania Group both exiting renewable generation portfolio (Fantanele-Cogealac WF in Constanta County and HPPs System from Upper Barzava, Caras-Severin County) and also the development and growth platform. In same time he, from RWEA Vice-president position, he is among Romanian's RES sector key voices in relation with stakeholders and authorities.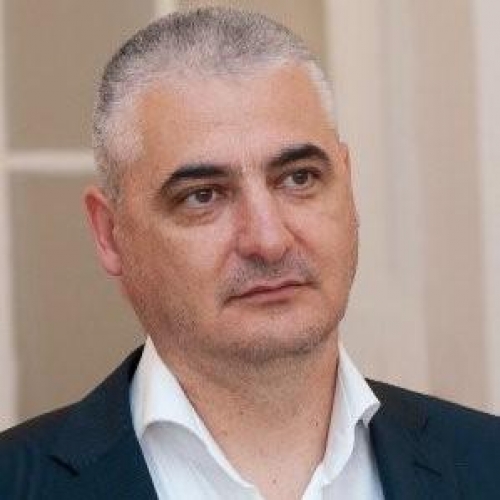 Romulus Andrei
Head of Structured Finance, Banca Transilvania
I am just 52 years old out of which 25 years I have professionally devoted to the Romanian banking system. I went through trading desk in Treasury, branch manager, Head of Corporate Automotive unit, Head of Corporate Banking, Head of Structured Finance for different local and subsidiaries of international banks.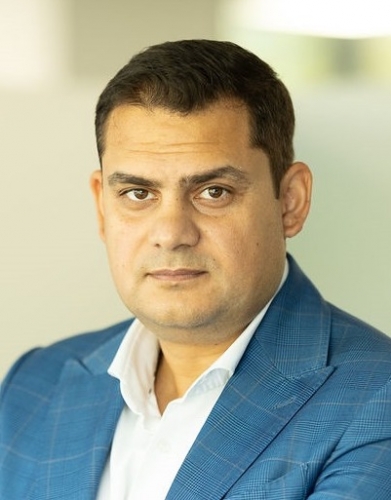 Adrian Stan
Chairman of the Board, AJ RENEWABLES
Based in Spain for over 8 years, Adrian worked as an CEO in Grupo Cobra, an international renewables energy group and further activities covered the creating and managing of a international BOS and EPC company. His work covered : Integration into strategic markets in the renewable energies sector ; Vertical value chain integration of each project: BOS, EPC and O&M-engineering, procurement, construction, installation, monitoring, operation and maintenance; Identifying/sourcing suitable investments in renewable energy; Leading acquisitions, financing, operation and disposal of assets; Overseeing development and project management; Supervision, inspection and commissioning for each construction phase; Managing revenues and expenses for assets under management.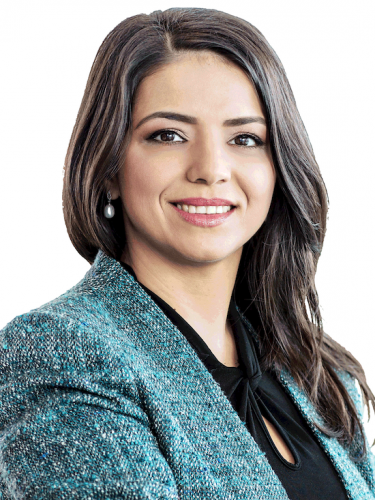 Monica Cojocaru
Partner at Schoenherr și Asociații SCA
Monica Cojocaru is a partner at Schoenherr și Asociații SCA, specialising in corporate/M&A, energy, infrastructure and regulatory. An experienced energy lawyer, she provides legal advice to multinational and local companies active in oil & gas, nuclear, electricity, renewables. Her track record includes assisting energy market players in connection with M&A deals, project development and financing, energy regulatory, plant operation, including grid connection, electricity trading, power purchase agreements, operating and maintenance agreements, and support mechanisms (e.g. green certificates, subsidies). She has strong track record in renewable energy (wind, photovoltaic, hydro, biomass) and energy storage. Monica is recognised for her activity in M&A and energy by all major international research organisms that survey the Romanian legal market (Chambers, Legal500, IFLR1000).
Miguel Antonio Jiménez Romero
CEO at A&J BRAND CONSTRUCTION
Miguel Antonio Jiménez Romero is the CEO of A&J BRAND CONSTRUCTION. His work experience includes positions such as Corporative Engineering Directo rat Persan Group, General Director of Bester Generación or Director of Power and Industrial Projects. Grupo AMS, Aldesa.
Andrei Gavriliță
Senior Director, Head of Corporate Banking – Libra Internet Bank
Andrei Gavriliță, member of Libra Internet Bank's team for the last 15 of his 18 years banking experience, holds a degree in Cybernetics - Bucharest University Of Economic Studies - and an Executive MBA Diploma from ASEBUSS. As one of the bank's most experienced corporate finance professionals, Andrei triggered Libra Internet Bank's green energy sector approach as part of the bank's successful niche strategy in recent years.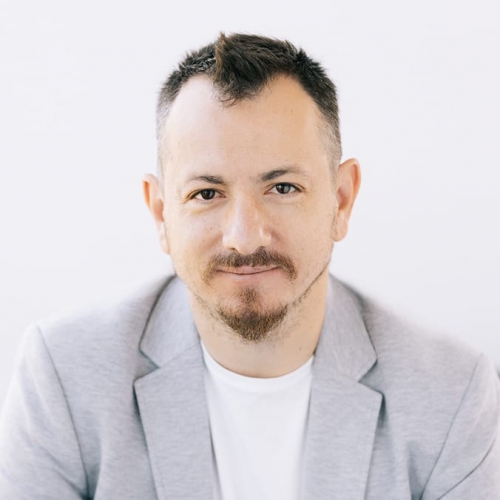 Ciprian Glodeanu
Founding Partner at Glodeanu si Asociatii
Ciprian is the annual correspondent of World Bank for producing the construction section of the World's Bank publication: Doing Business in Romania. He has been awarded with the title of "Energy Lawyer of the Year 2011 in Romania" by AvocatNet.ro, a leading online business publication in Romania.
Ciprian advised institutional investors, large utility companies and banks trough all phases of a renewable energy projects, commencing with simple or complex structures for securing the lands underneath the projects, obtaining all permits required for the development and connection to the grid, testing and commissioning, organizing the virtual data rooms for the sale of the projects and during the financing of the renewable energy projects..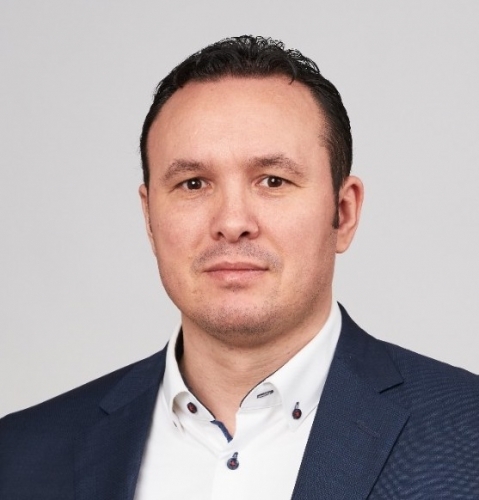 Adrian Paraschiv
Country Manager, Photomate
Goal oriented leader and business enthusiast with over 15 years experience in sales and procurement management at international level for an international distribution company. His greatest strength is business awareness, which enables him to permanently streamline commercial policies.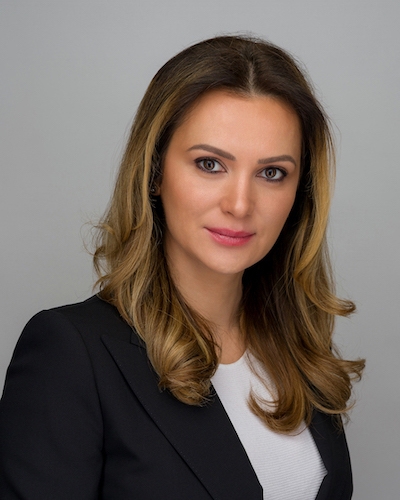 Oana Ijdelea
Managing Partner, Ijdelea &Associates
Oana is unanimously recognized for successfully handling landmark and first-to-market projects in the energy sector, assisting foreign and local investors from planning throughout the entire operational chain and undertaking complex issues related to business development and investment in Romania.
Drawing on a 17-year career as a business lawyer, she routinely advises clients on the most challenging and strategic matters involving C-Suite decision making related to their investments, projects and operations in Romania and has a notable track record of successfully leading significant advocacy efforts.
Oana is acknowledged by clients and peers for the successful execution and implementation of the provided advice and is acknowledged as a substantial contributor to the drafting of legislation regulating a broad range of industries and areas.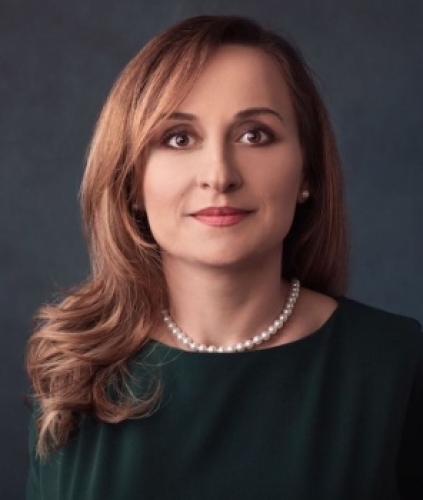 Roxana Mircea
Managing Partner, REI Grup
Roxana Mircea is one of the pioneers of consultancy services to attract financing through European funds or state aid for start-ups, SMEs and big companies on the Romanian market. With more than 12 years experience in consultancy, Roxana Mircea and the REI team have successfully managed to attract financing for over 250 projects at national level so far. Roxana Mircea was a kindergarder teacher before her career in professional consulting services and after the educational period she started working in two companies where she held positions within sales and marketing departments. Since 2008, after Romania's integration in the EU, Roxana has been in the field of the Structural Funds.
Since 2012, Roxana Mircea has also been the president of the Women Association of Rural areas (AFMR), a non-governmental organization which currently carries out social projects worth over 5 million euros and which aims to identify the means of supporting personal and professional development for women living in rural areas, so that they enjoy a better life and contribute to the development of the communities they live in.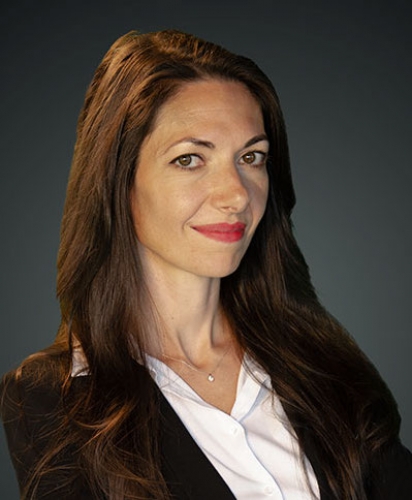 Mihaela Nyerges
Managing Partner at Nyerges&Partners
Mihaela has 20 years of experience in the legal profession, having assisted Governmental authorities, publicly held companies, as well as domestic and international private entities across various industries. Her experience spans over M&A, real estate & urbanism, constructions, corporate finance as well as corporate & commercial matters.
Mihaela Nyerges has broad expertise in the energy sector, having coordinated numerous complex investment projects and having assisted many of the key players on the Romanian energy market including developers, producers, grid operators, suppliers, traders, financing banks. Mihaela is particularly skilled in renewable energy, where she has intensively provided guidance to investors and developers in both "waves" of renewables. She is an active member of the energy industry associations, having wide experience in the elaboration of regulations in the energy sector.
Mihaela's previous experience includes acting as managing associate for 10 years within the M&A and Energy & Natural Resources practice group of a first-tier Romanian law firm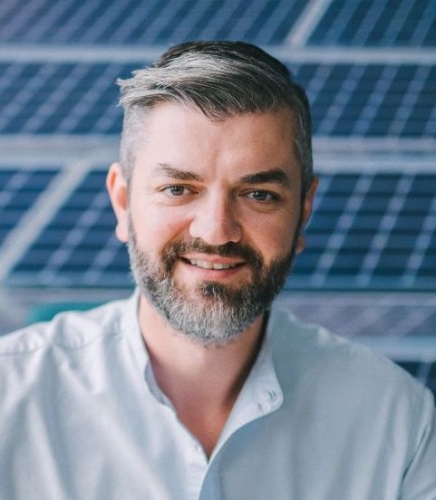 Mirel Jarnea
Business Development Manager Utility Region EMEA at LONGi
Mirel Jarnea serves as LONGi Utility Sales Director Romania. Prior to LONGi, Jarnea spent a number of years in senior management at Enel X, focused on electrification and the transition to sustainable tech, and prior to that, over a decade in business management positions in the lighting technology industry.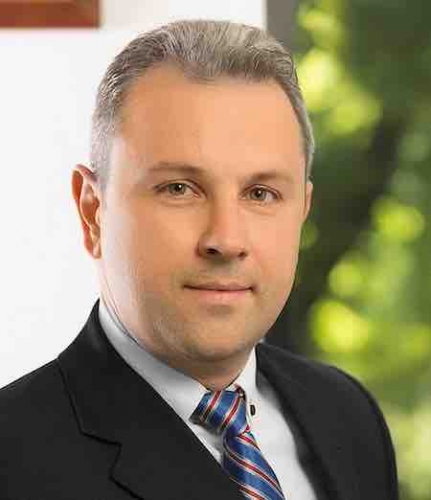 Andrei Bucur
Business Development Director – Renovatio Solar
Andrei Bucur is the Business Development Director at Renovatio Solar, a renewable energy company based in Romania. With over 10 years of experience in the field of solar energy, Andrei has a vast knowledge of the renewable energy market and state-of-the-art technologies. Within the company Renovatio Solar, he coordinates his development team to create innovative projects that meet the needs of customers and contribute to the sustainable development of renewable energy both in Romania and internationally.
Venue
Grand Hotel Bucharest
BUCHAREST
Phone:+40 21 3102020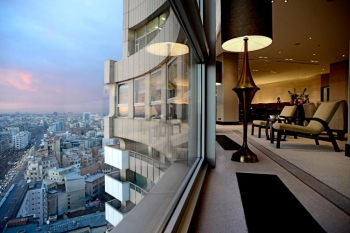 The Renewable Energy Summit 2023 will take place at the Grand Hotel Bucharest (former Intercontinental Bucharest).
The 5-star Grand Hotel Bucharest is located in University Square, right next to the National Theater and a short walk from the Old Town and offers spectacular views of downtown Bucharest.
Participation details:
- The participation fee for 2023 edition of
the
Renewable Energy Summit 2023
event is 129 Euro+ VAT/person.
EARLY BIRD Discount 15% for Registration and payment by September 10, 2023.
NOTE:
- After registration, you will receive an invoice. Payment can only be made by bank transfer and must be processed by the event date.
The fee includes participation in conference sessions, coffee breaks and lunch, as well as speaker presentations. All registration fees mentioned above are exclusive of 19% VAT.