Events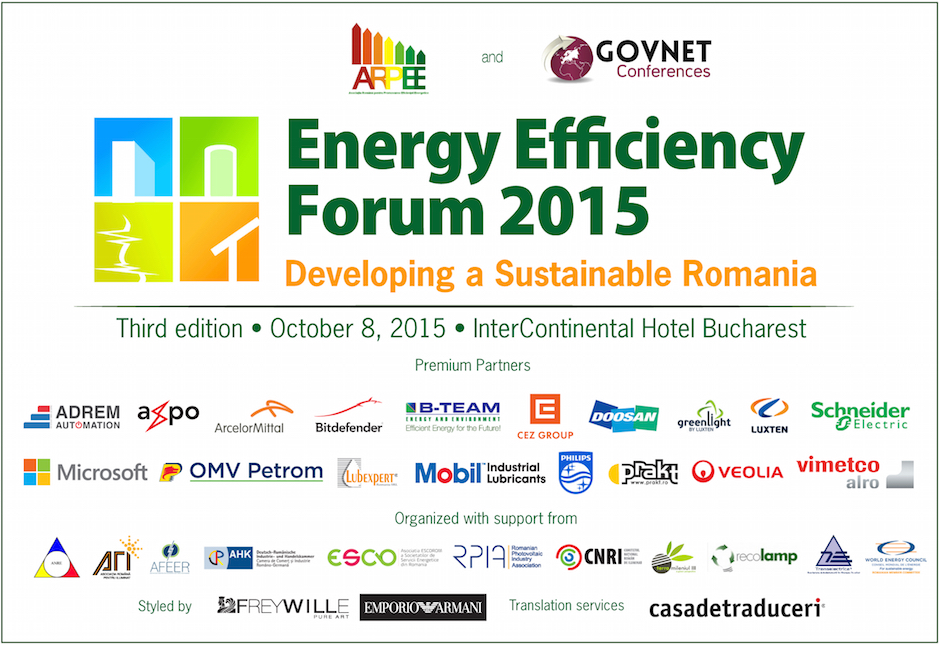 Romanian Energy Efficiency Forum 2015
October 08, 2015, HOTEL INTERCONTINENTAL, BUCHAREST
Join us at the second annual edition of the most important event in Romania dedicated to energy efficiency and sustainable energy program development!
The oportunities and challenges of implementing energy efficiency programs as the next step in Romania's energy strategy will be debated in the largest conference dedicated to this sector in Romania, the Romanian Energy Efficiency Forum 2015, organised by the Romanian Association for Promoting Energy Efficiency and GOVNET Conferences.
The Romanian Energy Efficiency Forum 2015 is a perfect networking platform that will create new ventures and investment opportunities in the area of sustainable and energy efficient program development in a crucial moment for the implementation of the 2012/27/EU Directive to Energy Efficiency.
The Forum speakers will provide the latest information to help your company adapt and comply to the Directive requirements - it will also involve you in the debate that shapes the future directions of Romania's energy markets and energy services development.
The event is created to generate business ventures and present the investment opportunities in Romania's energy efficiency programs as well as to connect government representatives and regulatory authorities with private companies.

Romanian Energy Efficiency Forum 2015 - October 8, 2015 - Hotel InterContinental Bucharest

Target group: Local and International experts from the energy industry and Romanian authorities supervising and regulating the field.

Language: English and Romanian (with simultaneous translation provided)

Registration: Conference participation fee is 149 € + VAT/ person.
The fee includes the participation in the conference sessions, coffee breaks and lunch, as well as the conference proceedings documents.
All registration fees mentioned above exclude 24% Romanian VAT.

Registration conditions: The program and the speakers are subject to change. Should the conference be cancelled due to force majeure, unavailability of the conference venue, speakers being prevented or for other good cause, the organizer reserves the right to cancel the conference. In case of cancellation all participants will be informed promptly. In this case, all registration fees will be reimbursed.

Payment: Payment can be made by bank transfer prior to the event. Please take into consideration the limited seats availability, therefore we recommend that registrations are made prior to the week of the event.

Hotel: Exclusively for you we have got a limited number of rooms available at special rates in the InterContinental Hotel Bucharest. In order to accommodate you together with the other participants, please reserve your room by no later than one week before arrival.
Program
08:30 - 09:00

Delegates Registration and Wellcome Coffee

09:00 - 10:30

FIRST SESSION

Romanian policy and legislation related to the Energy Efficiency 2012/27 EU Directive

Section moderated by: Silvia Vlasceanu, General Manager Association of Energy Utility Companies

SPEAKERS

Gerard Verdebout, President of Romanian Association for Promoting Energy Efficiency

Presentation title: Energy Efficiency - A challenge for the future

Maricel Popa, State Secretary, Ministry of Economy

Presentation title: The industrial policy to consolidate energy efficiency

Corneliu Radulescu, General Director Energy Efficiency Department , ANRE and Mirela Plesca Head of Department Cooperation and projects ANRE

Presentation title: The approach to implement the National Action Plan for Energy Efficiency

Oana Dicu, Climate Change and Institutional Affairs Manager Holcim Romania

Presentation title: Invitation to work together - let's turn challenges into opportunities

Senior representative of Transelectrica

10:30 - 11:00

Networking Coffee break

11:00 - 12:30

SECOND SESSION

Technologies and solutions for the implementation of Energy Efficiency programs

SPEAKERS

Bogdan Balaci, General Manager for South-East Europe Philips Lighting

Presentation title: Connected light - Taking light beyond illumination

Roxana Sunica, Marketing Manager Recolamp

Presentation title: Lighting in the context of the circular economy

Daniel Radut, Director Energy Services CEZ Group

Presentation title: Energy Efficiency - strategic instrument for economic development

Gabriel Istoc, General Manager B-Team

Presentation title: Efficient energy for the future

- Todi Pruteanu, Business Development Manager Microsoft Romania

- Andrei Berechet, General Director Adrem Automation

Presentation title: Mega trends in energy efficiency

Catalin Homor, General Director Metrorex

Presentation title: The Green Metro - energy efficiency project

12:30 - 14:00

THIRD SESSION

The Romanian Industrial Sector - local market aspects

SPEAKERS

Gheorghe Dobra, CEO and Member of the Board Vimetco ALRO

Presentation title: Aluminium: the alternative to energy storage

Bruno Ribo, CEO ArcelorMittal

Presentation: ArcelorMittal Galati - from energy intensive to energy efficient. Support for energy efficiency - reality or illusion?

Costel Cirstea, GM & Energy Manager Finance / Expenses Reduction Team Doosan IMGB

Presentation title: Energy Efficiency - Results and Expectations

Giovanni Gagliardi - Lubrication Field Engineer ExxonMobil SE Europe

Presentation title: Energy efficiency and Lubrication

Madalin Apostol, Department Manager, Special Projects OMV Petrom SA

Presentation title: Towards an Energy Management Culture - OMV Petrom




14:00 - 15:00

NETWORKING LUNCH

The Romanian Energy Efficiency Forum 2015 networking lunch will be the perfect opportunity to exchange views and strenghten future business ties with the sector representatives.
Speakers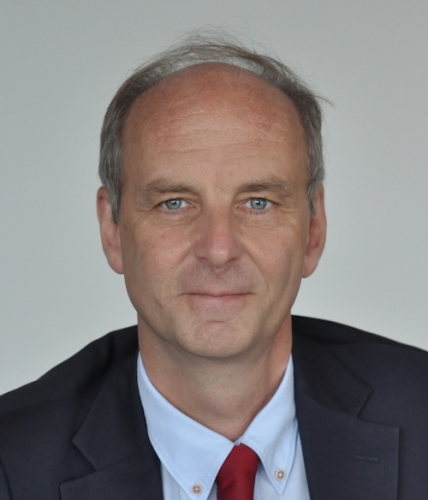 Gerard Verdebout
President ARPEE
Mr. Gerard Verdebout is the President of Romanian Association for Promoting Energy Efficiency. He is also Innovation and Development Director for Veolia Energie Romania, which he joined in May 2012. Previously he worked for Dalkia in Portugal and Chile.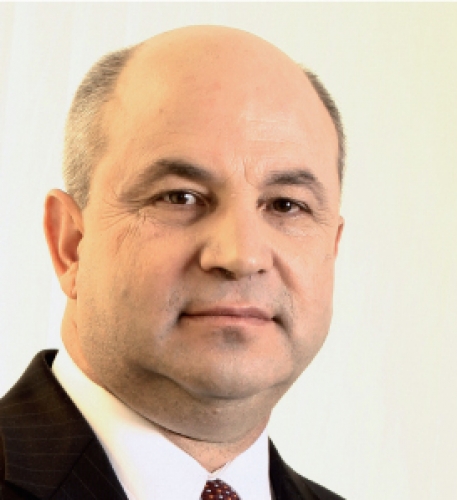 Gheorghe Dobra
CEO and Member of the Board ALRO
Gheorghe Dobra, Phd, Executive MBA, graduated from the Bucharest Polytechnic Institute. He joined Alro in 1984 and has held various engineering and executive positions since. Mr. Dobra is currently the CEO and member of the Board of Directors of the smelter.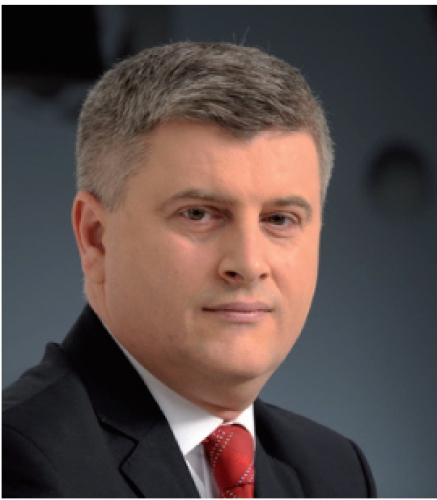 Bogdan Balaci
General Manager for South-East Europe Philips Lighting
Starting June 2014, Bogdan Balaci joined Philips Lighting as the new general manager for South-East Europe. His main objectives are to develop the business strategically and operationally, including strengthening the company's position as the industry leader in innovative lighting solutions. He is based in Romania and has over 15 years' management experience in the IT market.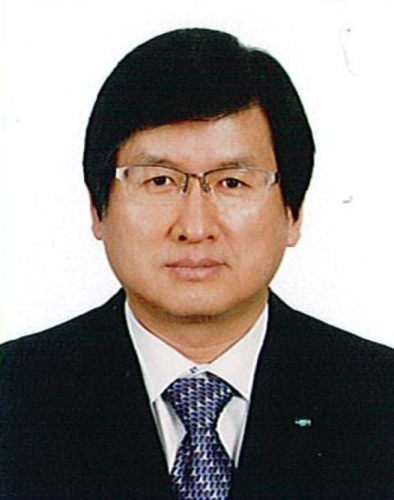 Dae Rak SON
CEO Doosan IMGB S.A. Romania
Dae Rak SON helds the position of CEO at Doosan IMGB S.A. He graduated the Faculty of Metallurgical Engineering from Jeon-Buk National University in South Korea. From 1986, he works in Doosan Heavy Ind. Ltd. (South Korea), in production, engineering and administration; from 2011 works in Doosan IMGB and as CEO from 2014; international experience in casting & forging (Germany, Italy, Japan, China, Russia).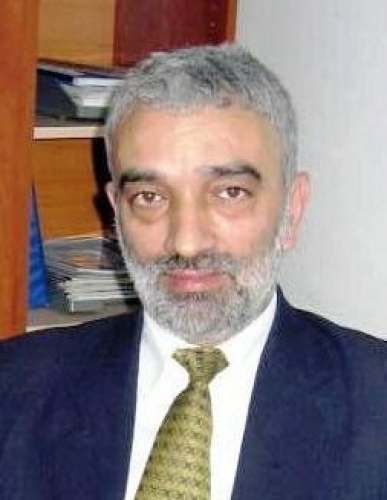 Costel CÎRSTEA
Energy Manager of Doosan IMGB S.A. Bucharest
Costel CÎRSTEA is Energy Manager of Doosan IMGB S.A. Bucharest. He graduated "Politehnica" University, Bucharest; master studies in energy efficiency, energy management, energy audit; PhD courses in Energy (ongoing); member of CNR-CME, IRE, APER. Experience in energy domain: exploit & maintenance (Doosan IMGB S.A. - from 2005), engineering & consultancy (Tractebel Engineering), R&D (ICEMENERG S.A. Bucharest).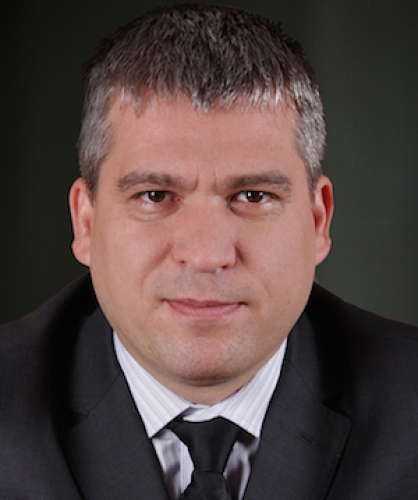 Daniel Radut
Head of Energy Services CEZ Romania
Daniel Radut has a career of over 10 years in management, most of them within CEZ Group in Romania. After leading the optimization of important internal processes and coordinating the project activity and operational production units from renewable sources in Romania CEZ's portfolio, Daniel Radut is now responsible for the strategy and the implementation of energy efficiency projects of the Group. With a doctorate in the World Economy and excellent results recorded in its management activity, Daniel Radut heads the Energy Services within CEZ Romania, the recent department of the group but also the proof of the major potential that top management associates efficiency activities energy.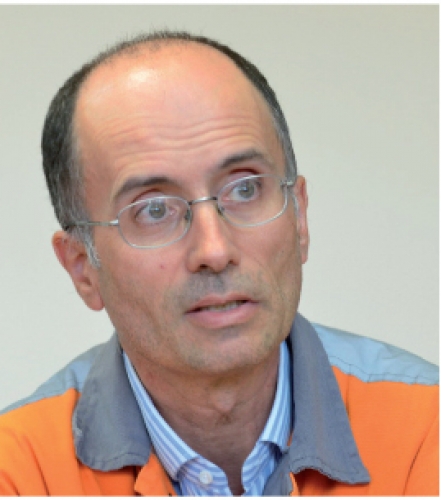 Bruno Ribo
Chief Executive Officer of ArcelorMittal Galati
Bruno Ribo is the Chief Executive Officer of ArcelorMittal Galati, appointed in this position since February 2012. He is an engineer with a degree from Ecole Nationale Superieure de Mines de Paris, France. Mr. Ribo's previous professional carreer include the position of Progress Engineer at Mardyck – USINOR, Head of Pickling Lines and Utilities departements and Customer Technical Service for automotive industry, Madrid,Spain, General Director Galva Unit Solmed - Sagunto, Spain, Chief Operations Officer, Borcelik joint venture, Head of Project Management Office - Mining Projects Africa and C.T.O. ArcelorMittal Galati and Flat Carbon Europe, South East Business Division, Member of the Management Committee.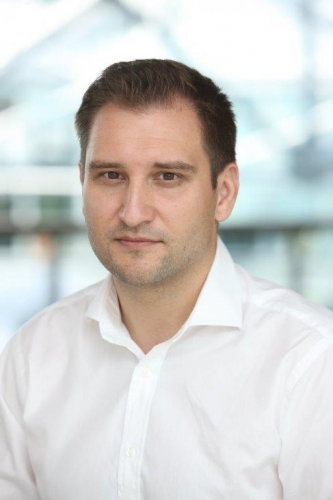 Mădălin Apostol
Manager of Special Projects OMV Petrom
Mădălin Apostol is Manager of Special Projects, a unit of the Corporate Public and Regulatory Affairs. He is responsible for corporate Energy Efficiency programs, but also deals with public affairs issues for Refining and Marketing. With an academic background in Economics, Mădălin worked in telecom before joining OMV Petrom.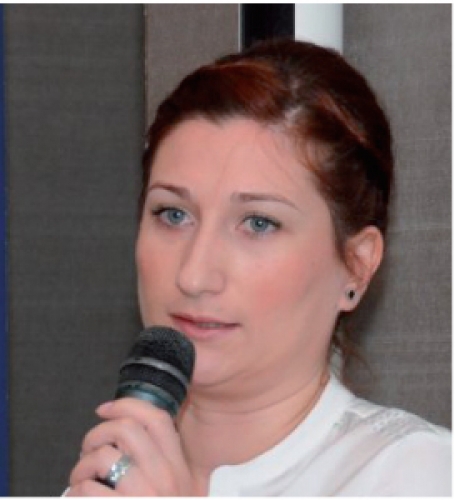 Roxana Sunica
Marketing Manager RECOLAMP
Roxana Sunica is in charge of developing and implementing the strategy and the marketing plan for the first organization authorized for collecting and recycling waste lamps in Romania
. She also elaborated and implemented awareness campaigns - e.g.: "Marea Debarasare", "Ziua Verde 2008", www.omuletiiverzi.ro, www.coltverde.ro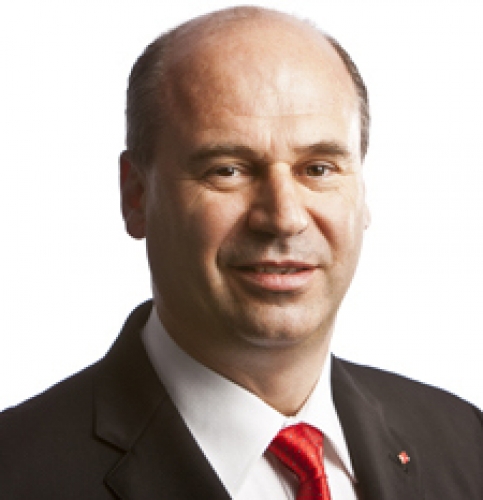 Maricel Popa
State Secretary in the Ministry of Economy, Commerce and Tourism
Mr. Maricel Popa is State Secretary in the Ministry of Economy, Commerce and Tourism since 2014. Previously he was State Secretery in the Department for Energy between 2013 and 2014.
Giovanni Gagliardi
Lubrication Field Engineer South Europe Exxonmobil
Mr. Gagliardi had his university degree in 1990 at Pisa University in Industrial Chemistry. He started to work with Mobil in 1991 and entered in Exxonmobil after the merge in 2001. Mr.Gagliardi covered different positions in Lubricant, Basestock and Asphalt and Fuel departments. In lubricant he covered position in Lubricant Technical Support in Italy, Product development and Field Engineering Support.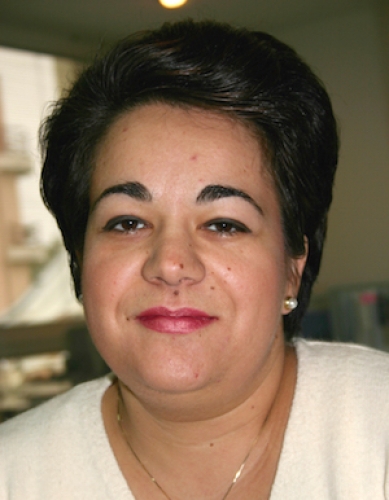 Oana Dicu
Climate Change and Institutional Affairs Manager of Holcim (Romania)
Oana Dicu, currently Climate Change and Institutional Affairs Manager of Holcim (Romania), holds a degree in Chemistry, a Masters degree in "Quality of Environment" and an MBA in International Business. She joined Holcim (Romania) 14 years ago and focused on environmental protection, waste management, climate change and energy efficiency related to cement, concrete and aggregates. She is actively involved in the process of development, transposing and implementing of the European legislation, supporting the Romanian authorities as a cement industry expert and representing the Romanian cement industry within the European cement industry association (Cembureau) for the issues of climate change, energy, resources and Best Available Technologies and processes.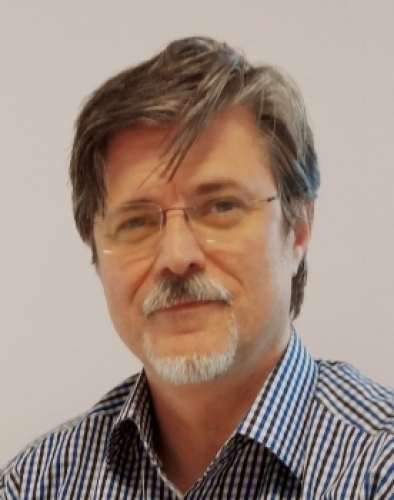 Gabriel Istoc
General Manager B-Team
Mr. Gabriel Istoc is one of the owners and General Manager of the B-Team Consult and Services SRL. The company acts in the industrial services through B-Team Corrosion Protection and energy industry through B-Team Energy and Environment which promotes the benefits of CHP, adsorption systems and biomass gasification technologies. Mr. Istoc is assisting young entrepreneurs in making their businesses grow and succed, being an active member of the European Insitute of Business Networking and Romanian Business Leaders Foundation. He acts as well in social area at international level, being an alumni of BMW Foundation.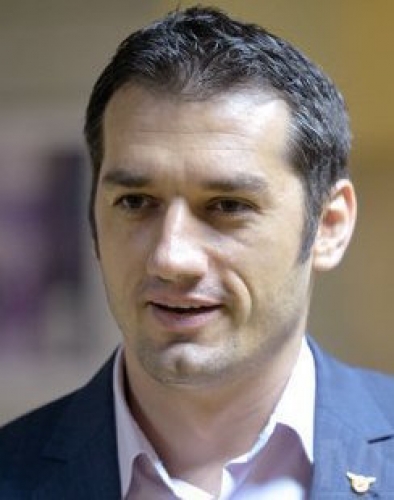 Catalin Homor
Director General Metrorex
Mr. Homor is the general manager of Metrorex since 2015. Previously he occupied the position of Investment and public acquisition manager within the same company.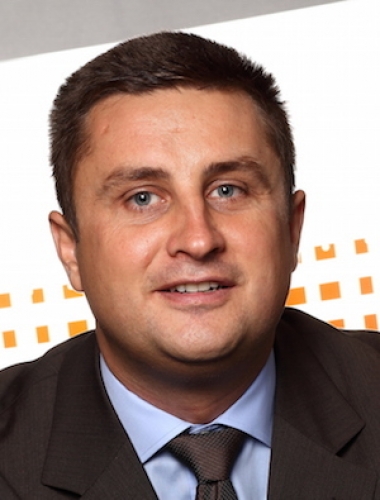 Todi Pruteanu
Business Development Manager, Microsoft Romania
Todi Pruteanu is passionate about people and technology and is strongly motivated by the impact of what he does. He is currently Business Development Manager at Microsoft Romania. His business development role at Microsoft Romania is to create value for business customers and opportunities for enterprise partners in the mobile-first, cloud-first world. Todi's previous roles at Microsoft have covered evangelism, business development and marketing responsibilities. Since 2012, he is also the Vice President of ANIS, responsible for the domestic market.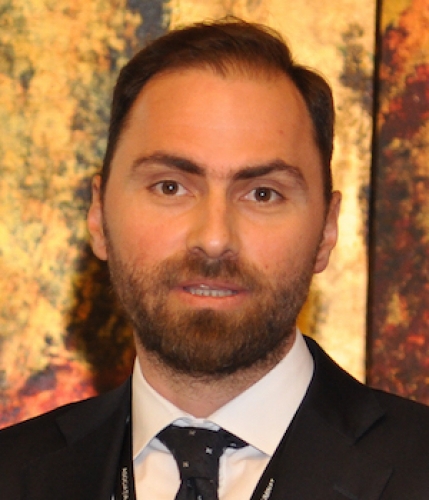 Razvan Todor
Business Development Director of Adrem Automation
Razvan Todor holds the position of Business Development Manager for Adrem Invest & Adrem Automation. He graduated Transylvania University of Brasov and has earned a degree in Electrical Engineering and Computer Science. His main objective is to develop the strategic direction of energy efficiency for municipalities.
Venue
Hotel Intercontinental
BUCHAREST
Phone:
The Romanian Energy Efficiency Forum 2015 will be organized at the InterContinental Hotel in Bucharest.

InterContinental Bucharest is a five star hotel that provides a highclass background for conferences, receptions and other types of events. Located right in the center of Bucharest, it is within walking distance from the Old City – Bucurestiul Vechi. The main subway station and the central bus station are just across the street. There are also taxi ranks directly in front of the hotel.

Special accommodation rates and hotel reservation

Summit participants benefit from special accommodation rates. Please send your accommodation requests directly to:
Mrs. Simona Sercan – Senior Convention Sales Manager
e-mail: simona.sercan@interconti.ro
Tel:+4021.305.10.18

Registrations for the 2015 edition are closed.
For any information regarding the next edition, please contact us at:
Office phone number: +4 0372. 900. 670
E-mail: sales@govnet.ro