Events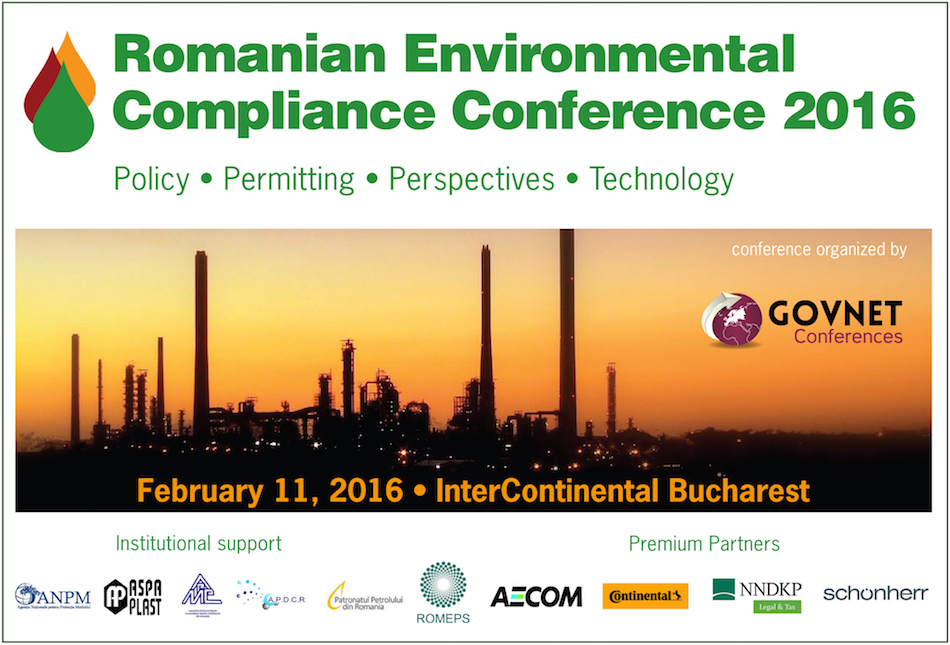 Romanian Environmental Compliance Conference 2016
February 11, 2016, HOTEL INTERCONTINENTAL, BUCHAREST
In recent years have seen a significant increase in the level of mandatory rules for environmental compliance. We take a local approach to the increasingly challenging aspects related to rules, regulations, standards and other requirements of environmental law that impact private companies and public institutions in the application of the law.




The Romanian Environmental Compliance Conference 2016 is aimed to be a source of updates and practical know-how on environmental legislation from renowned experts and authorities, focused on key challenges and solutions to compliance aspects in this country.

Romanian Environmental Compliance Conference 2016 - February 11, 2016 - Hotel InterContinental Bucharest



Target group:

Local and International experts from legal departments, compliance managers, top level executives in a number of industrial sectors, oil&gas, cement, manufacturing as well as Romanian authorities supervising and regulating the field.



Language:

English and Romanian (with simultaneous translation provided)

Registration: Conference participation fee is

149 € + VAT/ person.


The fee includes the participation in the conference sessions, coffee breaks and lunch, as well as the conference proceedings documents.

All registration fees mentioned above exclude 24% Romanian VAT. Register online via the registration page on http://govnet.ro

Registration conditions: The program and the speakers are subject to change. Should the conference be cancelled due to force majeure, unavailability of the conference venue, speakers being prevented or for other good cause, the organizer reserves the right to cancel the conference. In case of cancellation all participants will be informed promptly. In this case, all registration fees will be reimbursed.



Payment:

Payment can be made by bank transfer prior to the event. Please take into consideration the limited seats availability, therefore we recommend that registrations are made prior to the week of the event.



Hotel:

Exclusively for you we have got a limited number of rooms available at special rates in the InterContinental Hotel Bucharest. In order to accommodate you together with the other participants, please reserve your room by no later than one week before arrival.


Data protection and sharing of contact details

The Conference Organizer will collect and store your personal data for the preparation and execution of the conference as well as to inform you about future projects related to your sector and line of work. Your contact data will only be passed on to partners directly involved in the conference organization process as partners for follow-up purposes.

If you have any questions about our privacy policy and the processing of your e-mail and related personal data, do not hesitate to write us at sales@govnet.ro
Program
08:30 - 09:00

Delegates Registration and Networking Coffee

09:00 - 11:00

FIRST SESSION

National priorities and key policy for Environmental Compliance

The national strategy and governmental authorities view on environmental aspects
Romania's road map for Environmental Compliance in the context of EU regulations
Transparency on policy and private sector perception
What is coming? Expectancies in developments of laws, rules and guidance




11:00 - 11:30

Networking coffee break

11:30 - 13:00

SECOND SESSION

Compliance in practice: implementation aspects and challenges

Dispute resolution in environmental context - key concepts and common pitfalls

Environmental Compliance - Risk Management Principles & Good Practice

Solving environmental challenges

Best practices, ideas to share and lessons learned – case study presentations

Innovative programs for Environmental Compliance




13:00 - 14:00

Business Networking Lunch
Speakers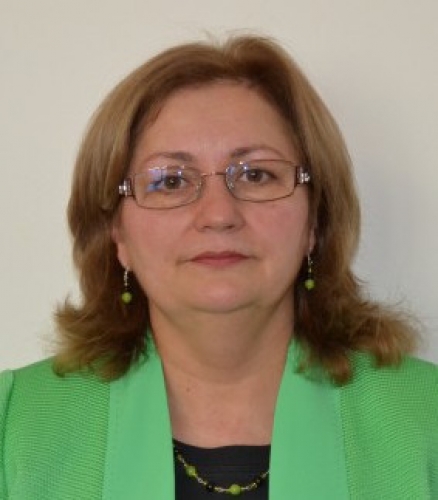 Corina Lupu
State Secretary in the Ministry of Environment Waters and Forests
Corina Lupu holds the position of State Secretary in the Ministry of Environment, Water and Forests since December 2015. Previously, she was General Manager within the National Agency for Environment Protection and before that, Chief of Service concerning the Air Quality for the City Hall of Bucharest. She has an academic background in chemistry at the University of Bucharest, as well as a legal background, holding a PhD in environment sciences from University Babes-Bloyai in Cluj Napoca.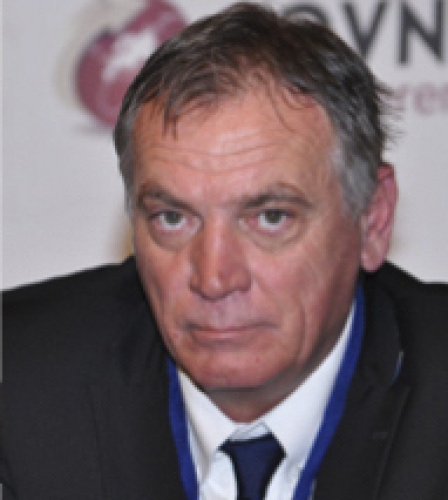 Florin Diaconu
General Comissioner Environmental Guard
Florin Diaconu holds the position of General Comissioner at teh Romanian Environmental Guard since 2013. Previoussly he was the General Director of the National Romanian Environment Protection Agency.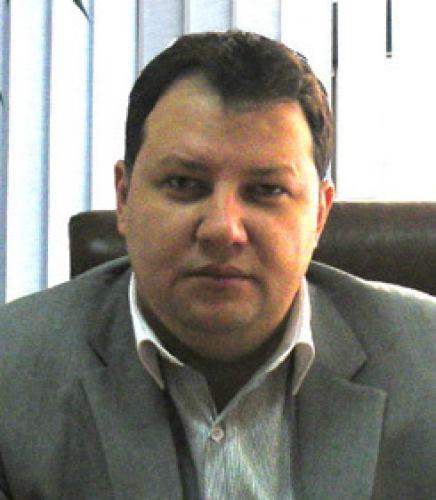 Toma Florin Petcu
President of the National Romanian Environment Protection Agency
Toma Florin PETCU is the President the National Romanian Environment Protection Agency since June 2014. Previously he occupied the position of subprefect of Giurgiu county.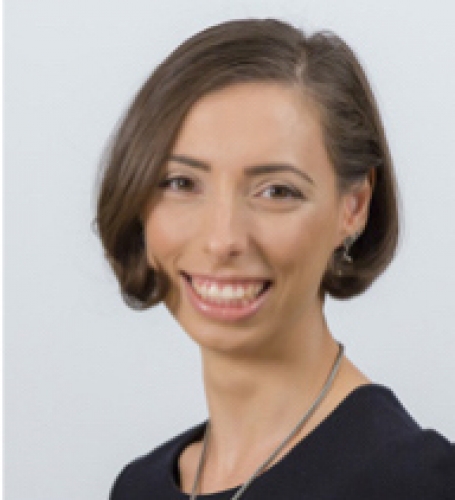 Roxana Ionescu
Partner at Nestor Nestor Diculescu Kingston Petersen
Roxana Ionescu heads the Environmental practice at Nestor Nestor Diculescu Kingston Petersen. Having built the environmental practice over the last 11 years, she specializes in complex environmental matters in M&A and privatization projects, as well as in day-to-day environmental regulatory and compliance matters in all business areas, including energy generation from conventional and renewable sources, oil and gas, manufacturing, waste management, energy and CO2 allowances trading etc. Roxana's advice is valued by clients for the broad understanding of commercial issues, in addition to the in-depth legal know-how and industry specifics. She is highly recommended by international legal guides as an environmental lawyer having a "strong regulatory and transactional focus covering all aspects of the practice area" (Practical Law Company).
Simona Chirica
Partner Schoenherr
Simona Chirica is specializing in civil, commercial and tax matters. Simona has an extensive experience in real estate transactions, domestic mergers and acquisitions, green field projects, corporate, tax and operational and fiscal leasing matters. She has been advising on a number of headline transactions in Roman, particularly in the real estate, renewable energy and retail sectors. Simona worked together with the firm's arbitration and litigation team in several domestic and international arbitration cases in the construction industry. Simona holds a PhD in legal sciences from the University of Bucharest and is a lecturer at Bucharest's Academy for Economic Studies.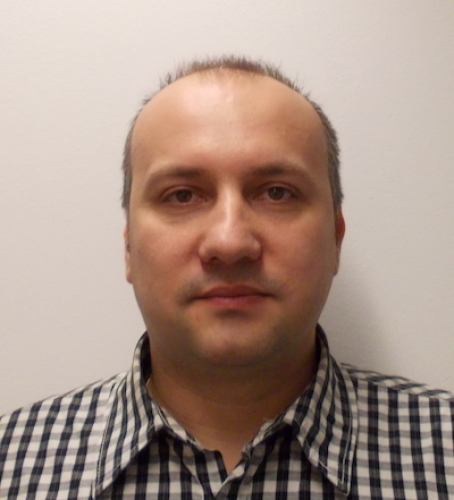 Lazarov Obrad
Head of Utility Department Continental Automotive Products
Lazarov Obrad is the Head of Utility Department at Continental AG - Passenger and Light Truck Tires Division since 2007. He is a graduate of the Politehnics University of Timişoara, Faculty of Mechanics- Thermic Machinery and Equipments.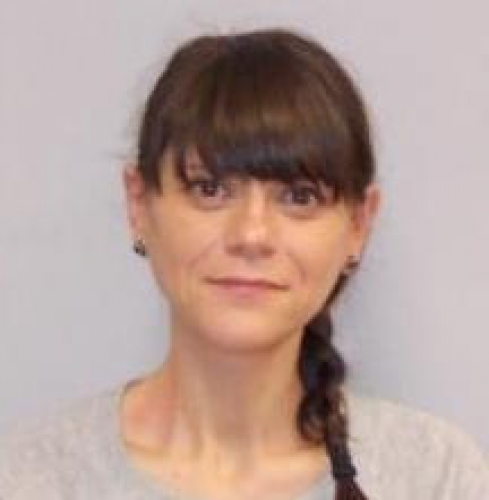 Nadia Ciuhat
Group Leader Environment Safety Health Dept. Continental Automotive Products
Nadia Ciuhat is responsible with the implementation of the Romanian legal requirements in force as well as internal standards for occupational safety, environmental protection and fire protection at Continental Automotive Products. She is a graduate of UPTimisoara, Industrial Chemical and Environmental Engineering Faculty and has a master degree for the Rubber Technology within the UPTimisoara.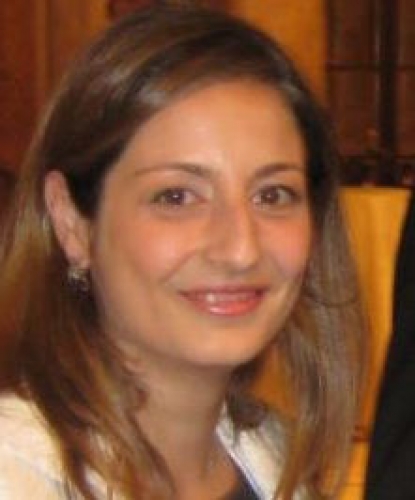 Dana Afrenie
Principal Consultant at ERM: Environmental Resources Management
Dana Afrenie has an academic background in chemistry engineering and environmental sciences and 15 years of experience in chemical processing, HSEQ management and advisory services. Prior to joining ERM, after the opening of its new office in Romania in 2007, Mrs Afrenie worked for 6 years at the Doljchim Chemical Plant, the Chemical Division of Petrom, owned by OMV. Mrs. Afrenie provides her comprehensive knowledge of HSE issues with particular focus on Romanian industries and country specifics regulatory requirements. As a Principal Consultant with ERM, Mrs. Afrenie has been extensively involved in multiple Environmental Due-Diligence Assessments, Compliance and for Health & Safety projects for clients in different industry sectors throughout Romania, such as chemical industry, oil & gas, food, manufacturing of cosmetic hair care and body care products, animal rearing, manufacturing of agrochemical products (pesticides, seed dressing and fertilizers), production & bottling of non-alcoholic refreshing beverages, automotive and metallurgical industry.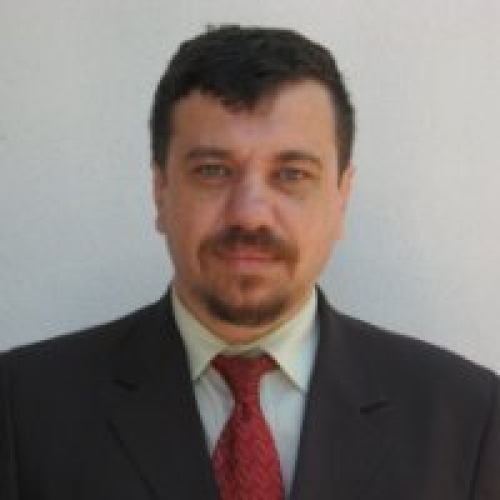 Gheorghe Stoian
Environment Director at AECOM Romania
George Stoian have more than 24 years' experience in Environment projects including ESHIA assessment and subsidiary studies, Over 100 environmental impact studies, and various research works; Environmental Permitting documentation for over 1000 oil wells; Design, engineering permitting and supervision for various bioremediation projects; project management, team coordination, liaison with competent permitting authorities, data collection and surveying, preparing and reviewing reports.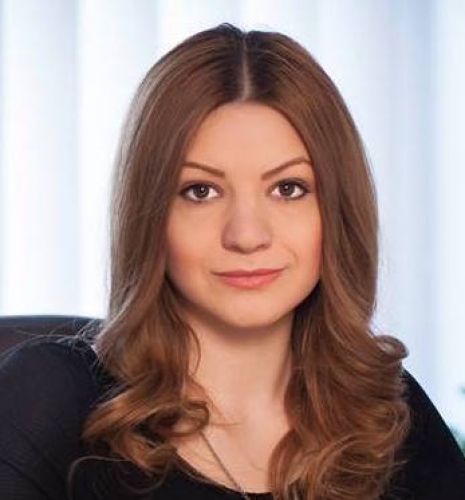 Delia Filip
Executive Director ROMEPS
Delia Filip is the Executive Director at the Association of Romanian Manufacturers of Expanded Polystyrene(ROMEPS) since 2015. She is a graduate of the Faculty of Journalism in Bucharest and has a strong communication background in both TV and political communication area.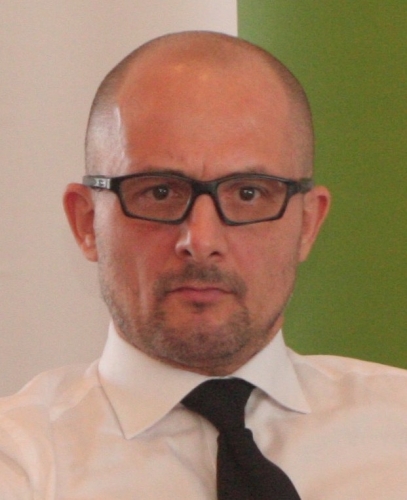 Paolo Mannone
Director of AECOM Environment Business Line for Continental Europe
Mr. Mannone has more than 20 years of professional experience in environmental disciplines. He has performed +400 due diligence and compliance audits. He has led hundreds of soil and groundwater investigation projects. He has led the design and implementation of dozens of environmental management systems for a variety of multinational corporations, covering a wide range of industrial sectors including Oil & Gas, Power, Chem/Pharma, Heavy/Light Manufacturing, Real Estate.
Venue
Hotel Intercontinental
BUCHAREST
Phone: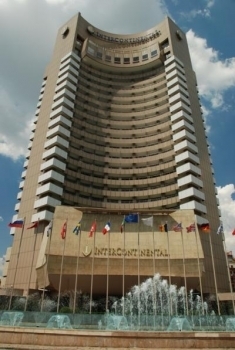 The Romanian Environmental Compliance Conferece 2016 will be organized at theInterContinental Hotel in Bucharest.

InterContinental Bucharest is a five star hotel that provides a highclass background for conferences, receptions and other types of events. Located right in the center of Bucharest, it is within walking distance from the Old City – Bucurestiul Vechi. The main subway station and the central bus station are just across the street. There are also taxi ranks directly in front of the hotel.

Special accommodation rates and hotel reservation

Summit participants benefit from special accommodation rates. Please send your accommodation requests directly to:
Mrs. Simona Sercan – Senior Convention Sales Manager
e-mail: simona.sercan@ihg.com
Tel:+4021.305.10.18
Fill in the hotel reservation form attached to benefit fom the special delegate rates at the Intercontinental Hotel.
Registrations for the 2016 edition are closed.
For any information regarding the next edition, please contact us at:
Office phone number: +4 0372. 900. 670
E-mail: sales@govnet.ro