Events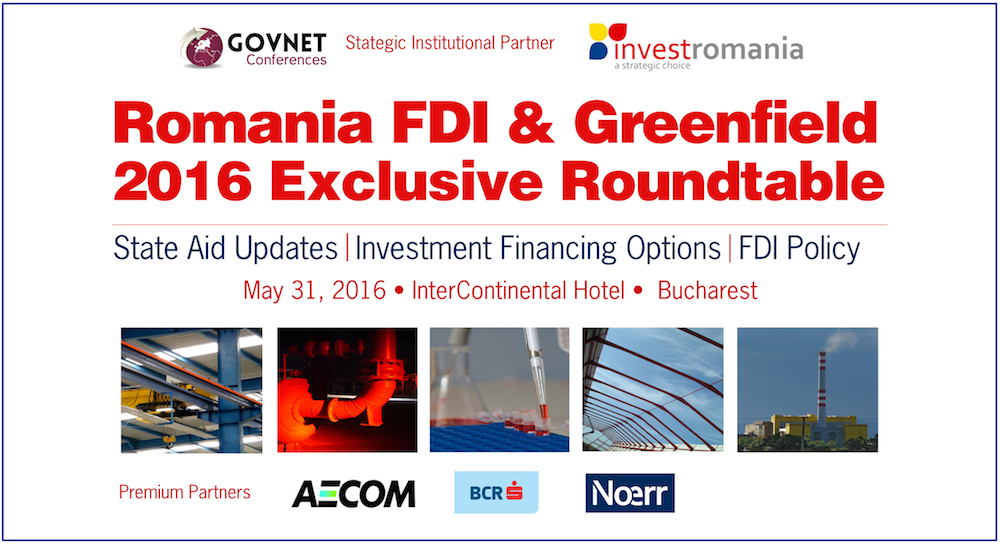 Romanian FDI & Greenfield Exclusive Roundtable 2016
May 31, 2016, HOTEL INTERCONTINENTAL, BUCHAREST
The Romanian FDI & Greenfield Roundtable 2016 will focus on the governmental support policies that are needed to attract and retain the right kind of investment. How can Romania encourage the development of greenfield investments and which are the country's strong points in attracting long term investors The conference connects foreign and local investors, experts, government authorities and business practitioners in the country.
The theme of the event is, "Attracting FDI a key factor for Romania's sustainable development ".
Language: English and Romanian (with simultaneous translation provided)
Register online via the registration page on http://govnet.ro
Registration conditions:
The program and the speakers are subject to change. Should the conference be cancelled due to force majeure, unavailability of the conference venue, speakers being prevented or for other good cause, the organizer reserves the right to cancel the conference. In case of cancellation all participants will be informed promptly. In this case, all registration fees will be reimbursed.
Substitution and cancellation policy
After registering for the Event, if you cancel your attendance more than one week prior to the date of the Event, you will receive a full refund of the amount of your payment. If you cancel within one weeks of the date of the Event, you will not be eligible for a refund; however, substitutions can be arranged with no extra cost from within a company or organization. No refunds for no shows. Cancellation requests must be received in writing.
Data protection and sharing of contact details
The Conference Organizer will collect and store your personal data for the preparation and execution of the conference as well as to inform you about future projects related to your sector and line of work. Your contact data will only be passed on to partners directly involved in the conference organization process as partners for follow-up purposes. If you have any questions about our privacy policy and the processing of your e-mail and related personal data, do not hesitate to write us at sales@govnet.ro
Program
08:30 - 09:00

Registration

Delegates registration and welcome coffee

09:00 - 10:30

FIRST ROUNDTABLE SESSION

Strategies for attracting greenfield investments

Investment climate in Romania: trends and new developments
Romania: destination for site selection on the investors map
Investment Partnerships, Greenfield investments, M&A
Key aspects of attracting strategic investments in Romania
How to market Romania as an attractive destination for FDI

Q&A session

10:30 - 11:00

Networking Coffee break

11:00 - 12:30

SECOND ROUNDTABLE SESSION

Support programs and financing climate for investments in Romania

State Aid scheme for financing investments in assets (GD 807/2014) State Aid scheme for financing salary costs (GD 332/2014)
Financing options and bank's approach to greenfield investments
Incentives for key sectors of development: Automotive, Aerospace, Agriculture, Outsourcing
Best practices in attracting investments to Emerging Markets, investors' feedback and selected case studies

Q&A session

12:30 - 13:30

Networking Lunch
Speakers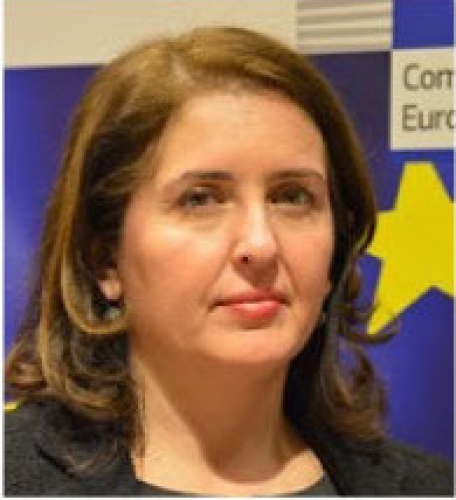 Carmen Mărcuș
Economic Adviser of the European Commission Representation in Romania
Carmen Mărcuș is the Economic Adviser of the European Commission Representation in Romania, notably for Europe 2020 Strategy and the European Semester. Between 2003 and 2014 she worked as Policy Officer in the Directorate-General for Research & Innovation of the European Commission. Over time she has been responsible for the economic analysis and monitoring of national research and innovation policies of Romania, United Kingdom and Estonia as well as for the horizontal coordination of monitoring of these policies across 27 countries, in the context of Lisbon Strategy and Europe 2020 Strategy.
Carmen started her career in the Commission in the field of socio-economic indicators and prospective studies (foresight) and has a considerable experience in the analysis and strategic planning of public policies. Prior to 2003 she worked in Bucharest, as Head of Science Policy Department of the Executive Agency for Higher Education and Research Funding.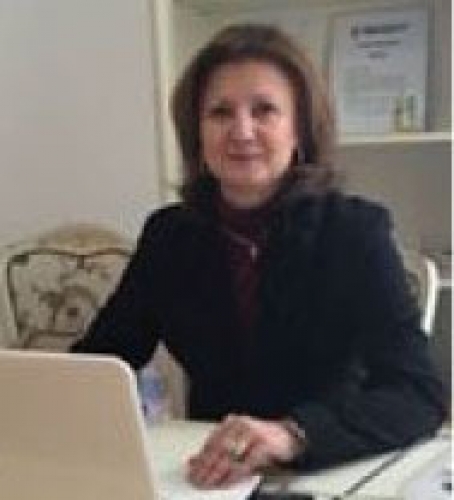 Caterina Ailiesei
General Manager and Owner of Katty Fashion
Graduate of the Textile & Leather Faculty, Technical University Gheorghe Asachi from Iasi and with an over 8 years experience as Technical and Production Manager of the Group of UK manufacturer of women's garments North Finchley (UK), Caterina Ailiesei established the Katty Fashion company in 2003 and since then she's been leading her team to build together a successful business of women fashion clothing, both on the internal and the European markets.
She has effectively involved in creating and growing her own brand of casual and office apparel - Katty Fashion - being now dedicated to develop the Eco-Chic Concept for Ethical Ladies Wear – CaterinaA – a new fashion brand that uses 100% ecological materials, combining personal social responsibility of maintaining and protecting the local and global environment with creating beautiful and healthy garments. She leads the Innovation Department of the Romanian Textile Concept Cluster Bucharest and represents its company into the European Technology Platform for the Future of Textiles and Clothing.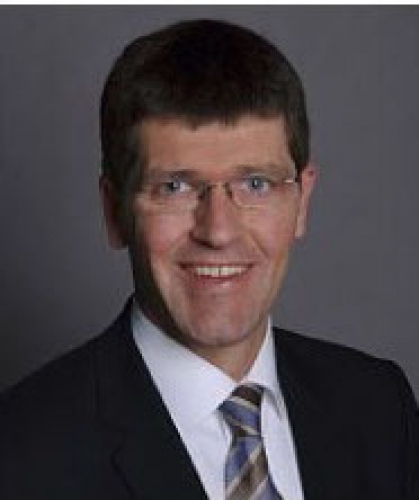 Christian von Albrichsfeld
General Manager Continental Romania
Christian von Albrichsfeld leads the business of more than 2 billion euros in Romania of auto parts manufacturer Continental and is responsible for a staff of over 15,000 employees. He works in research since 1997 when was hired at Continental Frankfurt occupying leadership positions on technical projects. Since 2009, Von Albrichsfeld represents the Continental Corporation in Romania, being also the director of research and development for Romania, coordinating at the national level, activities in Continental Romania (Timisoara, Sibiu, Brasov, Nadab, Carei and Iasi). He graduated from the Technical University of Darmstadt (Germany) in 1992 and has a PhD in robotics and artificial intelligence at the same university.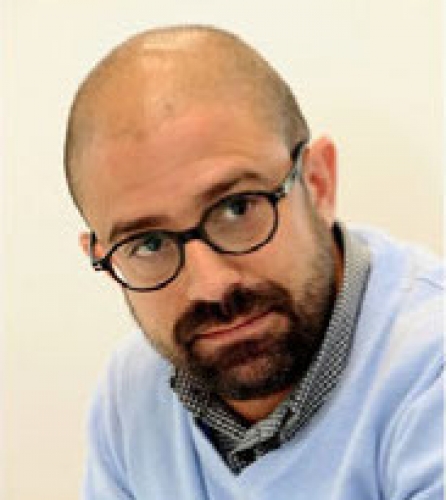 Alfredo Biosca
General Manager AECOM Romania
Alfredo has over 12 years of professional experience in developing large scale construction projects as designer and project manager including execution and management with contractors and clients. Having an architectural educational background, Alfredo started his career in Spain working as architect collaborator during the Superior Technical School of Architecture of Madrid. Between 2000 and 2002 he further proceeded with his architect career working with B52 Architecture and Estudio Lamela in Madrid. In 2002, he moved in Germany as part of HOK Berlin and Nowotny Mähner Assoziierte team and he was involved in various public and private projects.
Alfredo continued his career back in Madrid together with Estudio Lamela as project director for the following 4 years. It is in 2007 when Alfredo joined AECOM as Director of Architecture Department and his new journey began in Romania.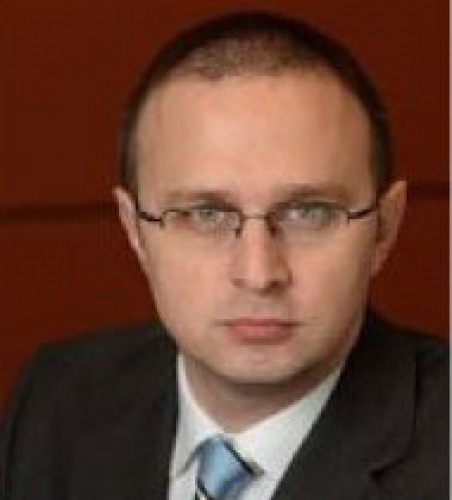 Mihnea Craciun
Deputy Director, European Bank for Reconstruction and Development
An experienced banker with over 15 years experience in Structured and Syndicated Finance out of which the last 8 in the energy sector. Knowledge of power, renewable energy, energy efficiency and gas markets in Eastern Europe. Knowledge of financing and security structures and underlying legal documentation, including in project finance and PPPs. Execution experience of debt and equity transactions, project and people management skills.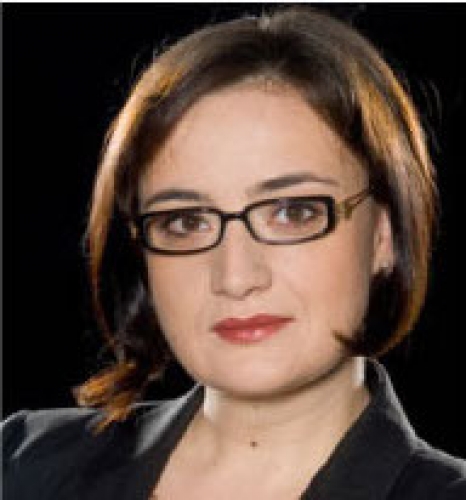 Rusandra Sandu
Partner at Noerr
Rusandra Sandu is Partner of the Bucharest office of Noerr and heads the Corporate/M&A Department. She is well known for her long and extensive experience in structuring major foreign investments in Romania, ranging from M&A transactions, joint ventures and complex restructurings up to the structuring of Greenfield investments. Rusandra Sandu is also an expert in competition law, including merger control, cartel and infringement proceedings and competition compliance.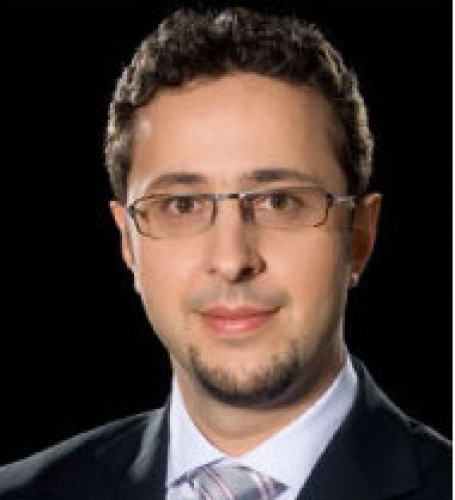 Iulian Sorescu
Associated Partner, Head of the Financial Department of Noerr
Iulian Sorescu, Associated Partner, heads the Financial Department of Noerr in Bucharest and is member of ACCA UK, CECCAR, CAFR and AMCOR. He is coordinating the activity of providing to our clients comprehensive advice in all business and financial issues such as financial audit according to IFRS, US/German GAAP and Romanian standards, financial advisory, financial due diligence, financial reporting and controlling, bookkeeping, payroll. In particular, he helps our clients improve/maintain their financial performance by analyzing and monitoring their internal activities and optimizing their structures. 
In the recent years, Iulian Sorescu has developed our State Aid Department. Our team successfully assisted many international companies in view of obtaining the financing approval for state aid.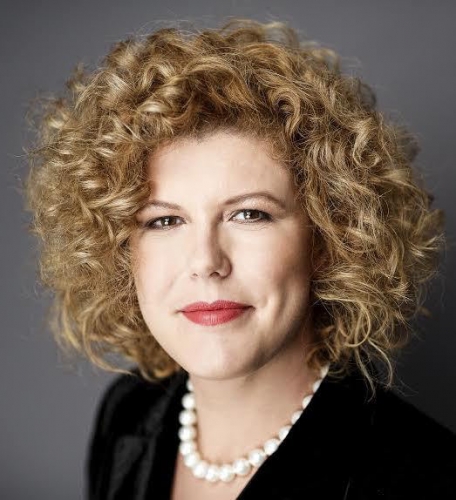 Ioana Anca Gheorghiade
BCR – Executive Director Public & Infrastructure Finance Division
Ioana has extensive experience in corporate banking on the Romanian market. Ioana is a CFA (Chartered Financial Analyst) – member of the CFA Institute, USA, holds and Executive MBA degree from Asebuss, Bucharest in association with Kennesaw State University, Atlanta and graduated from the Academy of Economic Sciences, Faculty of Economic Studies in Foreign Languages, Bucharest.
Ioana joined Erste Group-BCR in 2008 and in 2010 became Executive Director of Project Finance Division. In 2013, took over responsibilities for Infrastructure Finance (including Real Estate), Public Sector clients as well as specialized lending and EU-funds, cofinancing in the Public Sector & Infrastructure Finance Division.
Sponsors
Supporting Partners
BCR
Banca Comercială Română (BCR), a member of Erste Group, is the most important financial group in Romania, including operations of universal bank (retail, corporate & investment banking, treasury and capital markets), as well as specialized companies on the leasing market, assets management, private pensions, housing banks and banking services through mobile phone.
Supporting Organizations

Department for Foreign Investments and Public-Private Partnerships
We are the Government's leading body in developing major investment projects and Romania's "one-stop-shop" for foreign investors under the direct coordination of the Prime Minister, responsible with FDI promotion and attraction in Romania. Through our excellent expertise we are offering worldwide entrepreneurs a wide range of investor-focused and result-oriented services, in full confidentiality, trust and utter commitment, for making Romania their primary destination of choice in the region. Our mission is increasing inward FDI by promoting Romania's business offer internationally and assisting worldwide entrepreneurs in project implementation, including those financed through PPP.
Premium Partners
NOERR
Noerr stands for excellence and an entrepreneurial approach. With highly experienced teams of strong characters, Noerr devises and implements solutions for the most complex and sophisticated legal challenges. United by a set of shared values, the firm's 500+ professionals are driven by one goal: our client's success. As one of the leading European law firms, Noerr is also internationally renowned with offices in eleven countries and a global network of top-ranked "best friends" law firms.

AECOM
On the local market, AECOM is one of the leading engineering design companies offering a broad range of services from design, technical assistance and construction supervision to project and cost management. We have more than 240 people in the country. Our Romania teams form an important part of our worldwide network of technical and creative experts. Our sector experience in Romania is varied, ranging from environmental, infrastructure and energy projects, large-scale residential projects to shopping malls, logistics facilities, industrial plants, mining operations and defense facilities. We have achieved this through the combined talent of industry experts who have the ability to provide strategic thinking as well as hands-on project delivery on Engineering and Architectural Design, Technical Assistance, Construction Supervision, Feasibility Studies, Project Management and Environmental Studies and Impact Assessments.
Media partners
Venue
Hotel Intercontinental
BUCHAREST
Phone:
Conference participation is by invitation only.
Please contact us at sales@govnet.ro to check availability.
Note: Free for one representative/company. Participation available only for representatives of manufacturing industry, industrial, retail, FMCG, oil&gas, logistics and transport.
Data protection policy
The use of our website is possible without providing personal information. Data that a user enters into our contact form is used by Govnet Conferences solely for contacting purposes. Our web sites do not record any personal data (e.g., names, addresses, telephone numbers or e-mail addresses) unless you voluntarily provide such information (e.g., by registering, in surveys, etc.), have given your consent or we are permitted to do so by laws governing the protection of your privacy.
The conference organiser will collect and store your personal data for the preparation and execution of the conference as well as to inform you about future projects related to your sector and line of work. Your contact data will only be used for matters directly involved in the conference organisation process and for follow-up purposes.
If you have any questions or request about our privacy policy and the processing of your e-mail and related personal data, do not hesitate to write us at: sales@govnet.ro