Events
Romanian Health and Safety Management Forum 2019
June 11, 2019, HOTEL INTERCONTINENTAL, BUCHAREST
The fourth annual edition of the Romanian HSE Management Conference is dedicated to provide a platform of best practice sharing for those developing and integrating strategic safety and health programs within companies.
Join your peers from leading companies, get exposed to new ideas, and learn from industry experts valuable information in your line of work.
KEY ASPECTS
The 2019 HSE Management Conference is set to be a must-attend event for everyone across the industry and beyond. It is expected to attract international and local industry specialists, operational and HSE staff, key service providers, government representatives and regulators.
It provides an essential forum for the industry to share knowledge, lessons and expertise and work together to achieve high HSE standards across all of the industry's activities.
"The future of H&S management through performance and innovation"
Who Should Attend
Health, safety, and environment specialists
Health, safety, and environment engineers
Safety and operations managers
Compliance officers
Environmental professionals
Business development managers
Other professionals concerned with health, safety, or the environment
Language: English and Romanian (with simultaneous translation provided)

Registration: Conference participation fee is 129 € + VAT/ person.
The fee includes the participation in the conference sessions, coffee breaks and lunch, as well as the conference proceedings documents.


All registration fees mentioned above exclude 19% Romanian VAT.

Registration conditions:

The program and the speakers are subject to change. Should the conference be cancelled due to force majeure, unavailability of the conference venue, speakers being prevented or for other good cause, the organizer reserves the right to cancel the conference. In case of cancellation all participants will be informed promptly. In this case, all registration fees will be reimbursed.

Substitution and cancellation policy

After registering for the Event, if you cancel your attendance more than one week prior to the date of the Event, you will receive a full refund of the amount of your payment. If you cancel within one weeks of the date of the Event, you will not be eligible for a refund; however, substitutions can be arranged with no extra cost from within a company or organization. No refunds for no shows. Cancellation requests must be received in writing.

Data protection and sharing of contact details

The Conference Organizer will collect and store your personal datafor the preparation and execution of the conference as well as to inform you about future projects related to your sector and line of work. Your contact data will only be passed on to partners directly involved in the conference organization process as partners for follow-up purposes. If you have any questions about our privacy policy and the processing of your e-mail and related personal data, do not hesitate to write us at sales@govnet.ro
Program
08:30 - 09:00

REGISTRATION

Participants registration and welcome networking coffee

09:00 - 10:30

FIRST - PANEL KEY ISSUES FOR SAFETY IN ROMANIA




What can be done to increase workplace safety in Romania?

Delivering value to organisations by improving HSE Performance

Using people soft skills to improve involvement in H&S

Efficient ways to communicate the rules and regulations

Engagement techniques - How to increase the workforce commitment

The Importance of Machine Safety Validation for Operators

Wellbeing programs: benefits or stress management ?



SPEAKERS:

Liviu Oprea - Lead Change Agent BeCare Project, Bekaert

Madalina Gogorici - H&S Manager, Holcim Romania

Gabriel Voicu - Team Leader Sales and LTS, SICK Sensor Intelligence.

Daniel Militaru - General Manager, Eolica TS

Representative of Skanska

Gabriela Fistis - Managing Director, Denkstatt Romania

10:30 - 11:00

KEYNOTE SPEECH




"Why did he do that?" - The Psychology of Safety.




Dr Carolyn Yeoman - Organisational Psychologist, Highley Yeoman

11:00 - 11:30

SESSION BREAK

11:30 - 13:00

SECOND SESSION - Near Miss or Near Hit?




Planning for incidents and emergencies
Incident Investigation
Assessing potential emergencies relevant for your workplace
Criminal liability of legal persons in case of work accidents

SPEAKERS:

Giovanni Iavarone - Head of Health & Safety, E-Distributie

Raluca Dina - Project Manager, ID Process

Simona Dinca - Country Manager, Univet

Representative Noerr




13:00 - 14:00

THIRD SESSION - CONTRACTOR MANAGEMENT




Contractor Management in Romania - Expectancy vs. Reality
Improving contractors' resource skills
Efficient contractor management - risk management strategies
Sharing the concern for safety to contractors
Machinery and robotics safety
Managing contractor relationships to comply with safety measures

SPEAKERS:

Colonel FLORIN ADRIAN OBREJA​ -

Chairman of the Control and Inspection Body, Ministry of National Defense
Michal Neveril - General Manager, Pilz
Alexandru Burada - Risk Manager, Ford Romania
Sorin Zidaru - HSE & Process Safety Manager, Rompetrol
Sorin Cenusa - General Manager, Isafety




14:00 - 15:00

Networking Lunch

Lunch and individual meetings in the expo zone
Speakers
DR CAROLYN YEOMAN PhD MSc BSc (Hons) MBPsS
Organisational Psychologist at Highley Yeoman Limited
Carolyn is an Organisational Psychologist with significant experience in the Health, Safety and Wellbeing Culture Development field.
Carolyn has successfully run her own business for over 20 years, including some time living and working in Australia. She recently spent 2 years at HSE working closely with the Work-Related Stress policy team. Carolyn has a proven international track record in numerous industry sectors including construction, oil and gas, food, utilities, packaging and retail.
Carolyn co-authored a book about Employee Assistance Programmes with Professor Sir Cary Cooper and is an experienced conference speaker with a number of papers and publications to her name.
Carolyn is highly skilled and practised in benchmarking and designing organisational Wellbeing and Safety Culture interventions that enhance employee engagement and business performance. Her aim is always to help to create sustainable change within organisations, enabling them to continuously improve their Health, Safety and Wellbeing culture.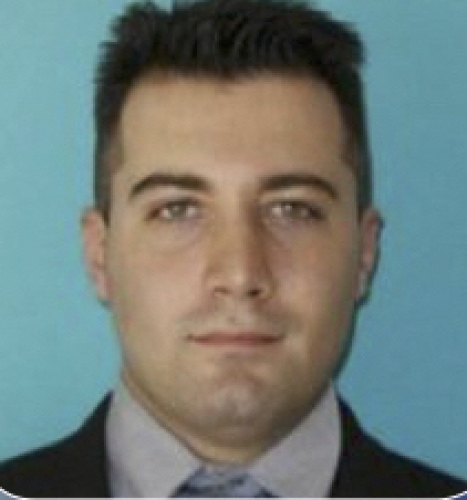 Giovanni Iavarone
Head of Health & Safety, E-Distributie
Giovanni Iavarone has over 17 years of experience on Health and Safety, and is currently the Head of Health & Safety for Enel's distribution companies in Romania. He joined Enel in 2004, occupying various positions in the Health and Safety field. He graduated the Milan Polytechnics, having a major in Electric, Electronic and Communications Engineering.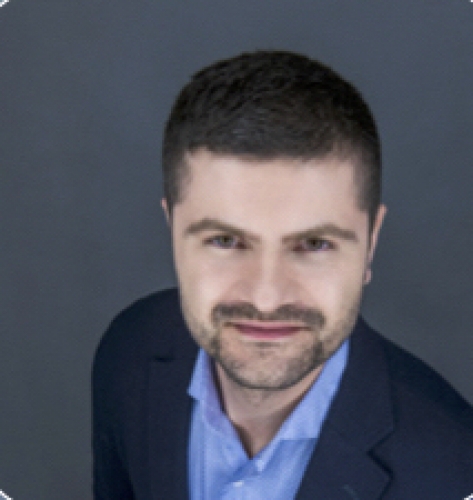 Sorin Zidaru
HSE & Process Safety Manager at Rompetrol (KMG International) 
Sorin Zidaru is a HSE Manager with thirteen years' experience in different integrated Oil and Gas Companies covering Upstream and Downstream, Power Producing, Civil Engineering and Manufacturing.
Currently he is the HSE & Process Safety Manager at Rompetrol (KMG International) His previous professional experience include the position of Head of Group Downstream SD&HSE at MOL Group where he was leading Downstream Business interest in all sustainability and HSE related issues in case of Group policy making, regulatory activities as well as strategy development and action planning processes for a regional area covering Hungary, Romania, Slovakia, Czech Republic, Slovenia, Italy, Croatia, Austria and Serbia.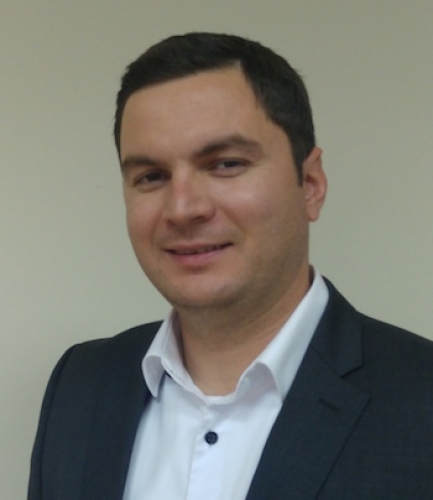 Alex Burada
Risk Manager at FORD Romania
With an experience of over 12 years in risk management, Alex Burada has been since 2014 risk manager for Ford Romania, being responsible for the Safety, Security and
Fire Departments. Starting from an engineering backgound and a masters degree in safety management, his recommandation came from the excelent results in managing
health and safety for the Ford construciton and installation sites mainly in Romania, but also for German Ford plants in Cologne and Saarlouis. Personal career development is based equaly on a set of values such as feedback, transparency, innovative mindset, respect for professional deontology as well as the knoladge based contribution brought to a permanently changing automotive environment.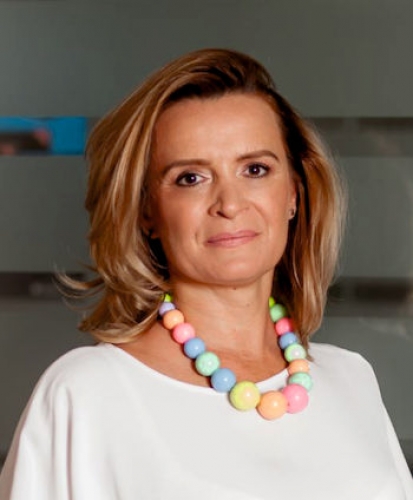 Madalina Gogorici
Health & Safety Manager at Holcim
Madalina Gogorici plays a key role with Holcim Romania as National Health and Safety Manager, since 2017.
With a strong academic background and over 20 years of experience in the industrial field, Mădălina coordinates the management program implementation for health and safety and such activities within Holcim Romania plants and locations for approximately 800 employees. Previously to Holcim Romania, she held different positions as health, safety and environmental manager in large oil & gas companies. During her professional activity, she achieved significant performance in managing health and safety policies in a demanding environment.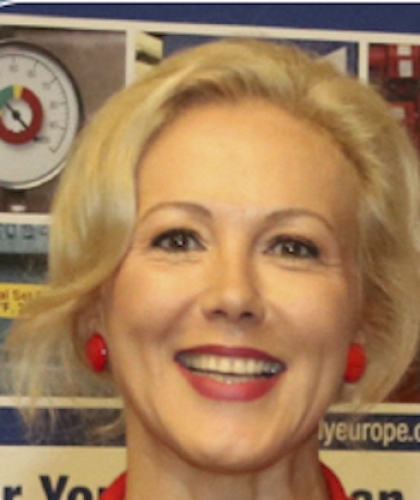 Simona Dinca
Country Manager, Univet
Simona Dinca graduated the Polytechnic Faculty of Bucharest as Automotive Engineer and holds a Master diploma in Business Administration of IDE CNAM.She has an overall sales and management experience of 26 years out of that 20 years in security systems/ integration and 6 years in labour, health and environmental security.
Simona has been during 2013-2018 Territory Sales Manager Romania and Bulgaria for Brady Corporation https://www.bradyid.com, managing over 20 strategic direct accounts and 9 distributors over 2 countries, she has set the basis of stable and sustainable growth of the Brady business, throughout its entire solution and product portfolio.
Starting 2019 Simona started the cooperation with the Italian safety glasses producer Univet https://www.univet.it as Country Manager. Univet is one of the leading European manufacturers of safety eyewear, having remarkable competences in the field of design, technology and reliability.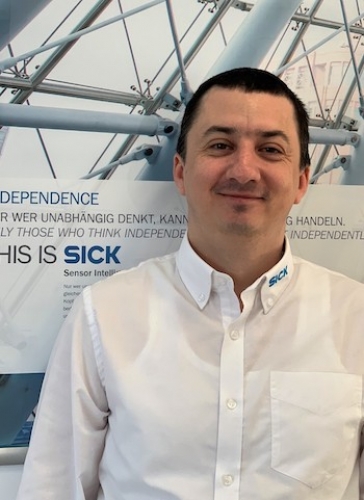 Gabriel Voicu
Team Leader Sales and LTS, SICK Sensor Intelligence.
Gabriel Voicu has over 12 years of experience in sales and business development and for the last 4 years he is part of the Sick Sensor Intelligence team. For top companies Gabriel has provided tailor made safety solutions, optimized the existing solutions, everything necessary so that the work safety standards are respected and improved, in order to achieve the ultimate goal - a safe working environment for the machine operators. Safety for the operators is a very challenging and innovating environment and the team that Gabriel leads is always there to provide the correct answer.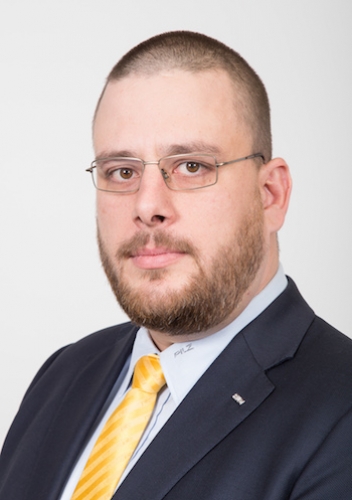 Michal Neveril
CEO, PILZ
Experienced General Manager with a demonstrated history of working in the industrial automation and industry. Skilled in new business development and management. Developing International Projects, Safety, Robotics, Sensorics,... Strong management professional with knowledge of Foregin Languages focus in Industrial Automation and Industry. Working experiences of almost 20 years at Industrial Automation and Robotics. Last 10 years working at top management level, including GM/MD role of PILZ since last 6 years. First 10 years practical experiences and work in Industrial Automation and Robotics field. Starting as Service technician, following by Project Manager and finishing in Sales. Additional experience working abroad in Austria for 2,5 years at one of the biggest System integrator/Machine builder. As a CEO of PILZ, developing subsidiary from scratch since 6/2013 when the start was with the mobile phone and address of limited company. After almost 6 years we have 2 limited companies in CZ and SK and additional responsibility of another 3 countries RO,HU,BG. Over all our team is 30 people and turnover above 8 MEUR.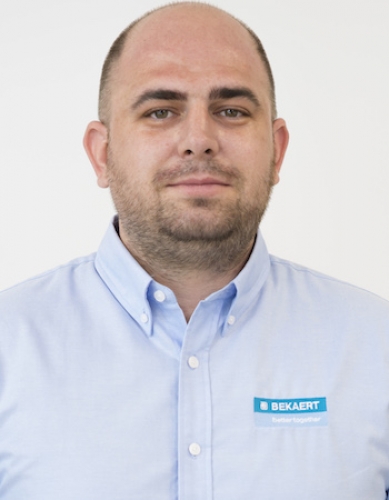 Liviu Ionut Oprea
SH&E Responsible at Bekaert Slatina
Liviu Ionut Oprea has more than 7 years of professional experience in Safety, Health & Environment area.Starting from 2012 has joined to Bekaert Slatina, in SH&E Dep.In 2018 took the lead of the BeCare - A no-harm-to-anyone@Bekaert working environment, fostering an interdependent, caring culture project as a Lead Change Agent for Slatina plant.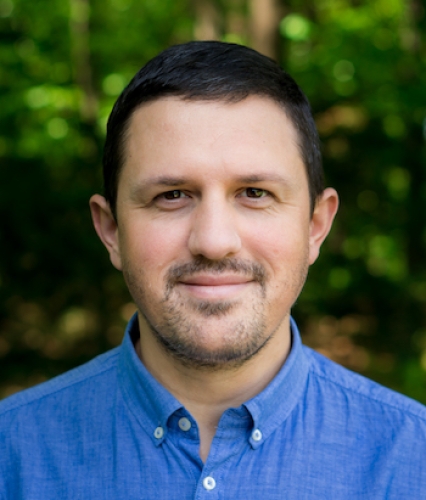 Sorin Cenusa
General manager at Isafety
In 2006, after 4 years of work at Radio 21, I started working as an engineer in a Lafarge group. After one year of work in the pit, I continued to work as a land manager for four years, then in 2011 I had the opportunity to start working as a Safety Manager for the aggregate activity of the Lafarge Group in Romania, to become Regional Safety Manager for aggregate, concrete, cement and prefabricated work.
My professional beginnings have shown me that there is real concern about safety at work and that is an aspect in which the Trust really does. As a Safety Manager, practically, take care of the people who work for the company and what's more beautiful than the one to take care of people.
By launching ISafety.com we went to the next level, where we can help many more people, many more companies make the difference when we talk about safe work.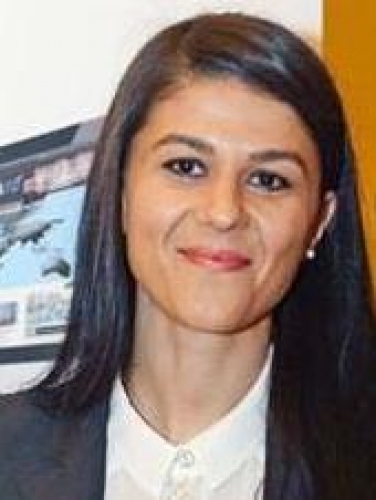 Raluca Dina
Project Manager at ID Process
Raluca Dina has more than 8 years of professional experience in health and safety solutions linked with Lockout Tagout, safety ID, working at height, personal protective equipment, ISO labeling and services including supply, installation, user training, warranty and maintenance of all types of safety systems. She has lead the implementation of dozens of personalized projects for a variety of multinational corporations, covering a wide range of industrial sectors like Oil & Gas, Automotive, Utilities, Telecom, FoodBeverage, Wind Energy, Construction and metallurgical industry.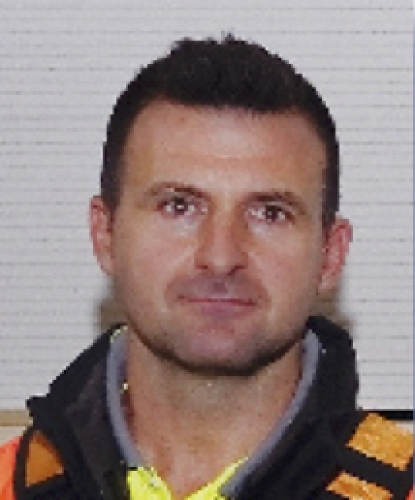 Daniel Militaru
General manager Eolica Technical Solutions
Mr. Militaru is a man of heights, addicted to mountains, an avid mountain climber. He is a certified IRATA technician, a mountain rescuer and gifted trainer.
He coordinates Eolica's Division of Safety at height, a business created from passion and experience. Mr. Militaru's key words are: Build and develop, Cooperation and partnership, Allegiance and respect.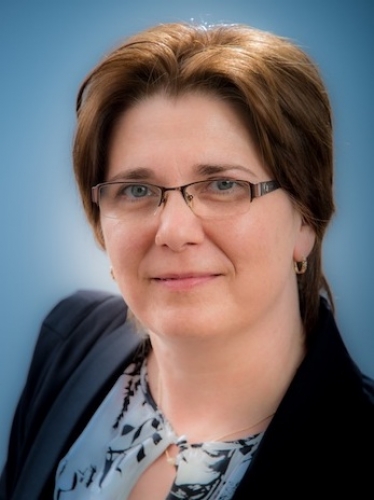 Gabriela Fistis
Managing Director, denkstatt Romania
Mrs. Gabriela Fistis has a bachelor's degree in chemical engineering and a master's in non-polluting technologies from Polytechnic University of Timisoara. She has successfully finished her PhD Studies in 2018 in Engineering and Management area with the thesis named" Sustainability of Organizational Systems - a possible strategic model". With relevant experience in industry and consultancy Gabriela Fistis has over 21 years' experience in sustainability consultancy and training (capacity building), using her expertise in different types of projects as Project Manager and expert related to sustainable development. With a vast experience of more than 21 years who has gone through both the research, industrial and management consulting sectors, she is currently focusing on finding solutions to achieve sustainability management performance with both private organizations and state institutions. She is a professional trainer for the European ECQA Certified Sustainability Manager training program and has been part of the international team of trainers who have trained the first Sustainable Managers in Romania.
Venue
Hotel Intercontinental
BUCHAREST
Phone:
InterContinental Bucharest is a five star hotel that provides a highclass background for conferences, receptions and other types of events. Located right in the center of Bucharest, it is within walking distance from the Old City – Bucurestiul Vechi. The main subway station and the central bus station are just across the street.
Registration:
Conference participation fee is
129 € + VAT/ person.
The fee includes the participation in the conference sessions, coffee breaks and lunch, as well as the conference proceedings documents.
All registration fees mentioned above exclude 19% Romanian VAT.
NOTICE
Taking into account the provisions of the 2016/679 / EU Regulation, we inform you that your contact details are in the database of Govnet Conferences being obtained directly as a result of past correspondence, participation or registration to an event you attended or because of publication in public information media.
As Govnet processes personal data both for contractual purposes and to keep you up to date with our activities, we want to make sure that our organization has taken appropriate technical and organizational measures to protect your data. If you no longer wish to be informed about Govnet Conferences Romania's services and events, please submit a request for the removal of your data at sales@govnet.ro