Events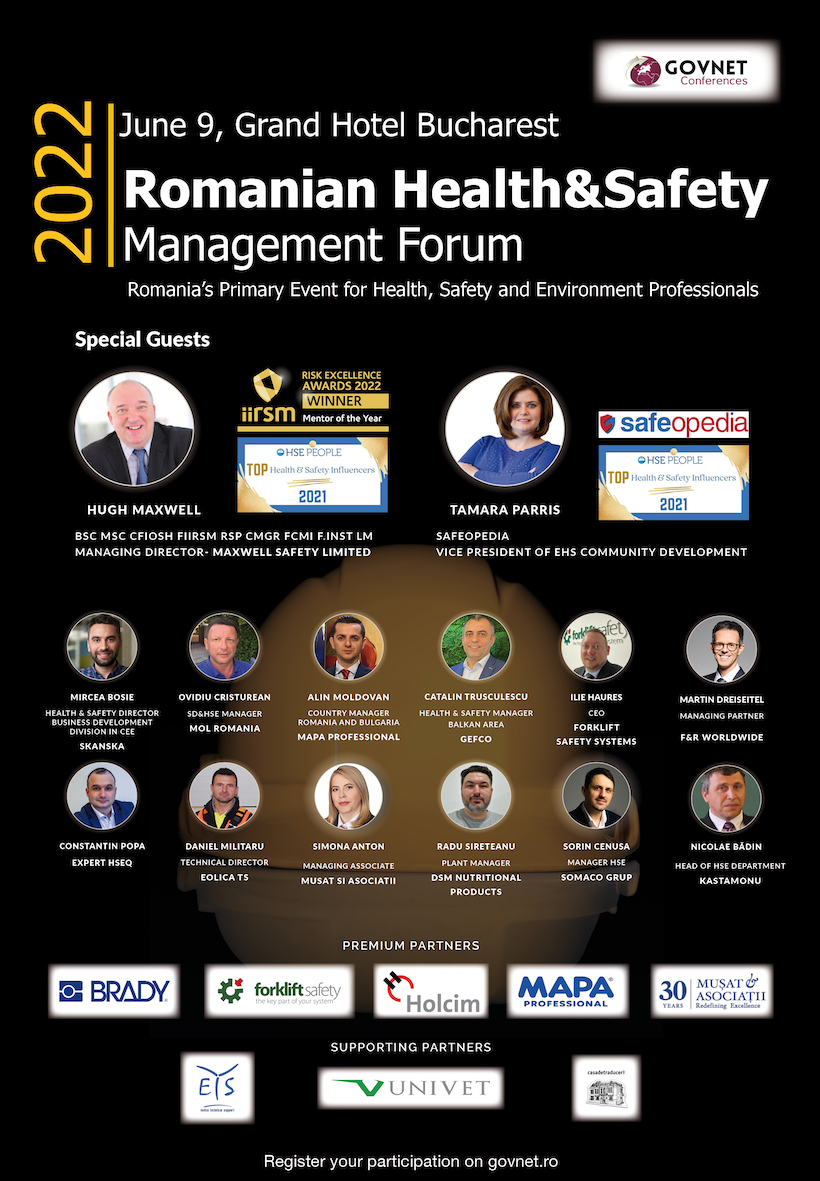 Romanian Health and Safety Management Forum 2022
June 09, 2022, GRAND HOTEL BUCHAREST, BUCHAREST
2022 Health and Safety Management Forum
Romania's must attend e-conference for Health, Safety and Environment Professionals
Health and safety environment is undergoing through dramatic challenges this year. The way people work, interact and stay healty have changed forever.
This year, at the 7th edition of the Romanian Health and Safety Management Forum we bring you industry experts, managers, health and safety decision-makers and service providers to discuss current challenges and how to overcome current obstacles and implement new ideas.
We invite you to be part of our 2022 HSE Management Forum and share information and innovative ideas with your peers.
KEY ASPECTS
The 2022 HSE Management Conference is set to be a must-attend event for everyone across the industry and beyond. It is expected to attract international and local industry specialists, operational and HSE staff, key service providers, government representatives and regulators.
It provides an essential forum for the industry to share knowledge, lessons and expertise and work together to achieve high HSE standards across all of the industry's activities.
"The future of H&S management through performance and innovation"
Who Should Attend
Health, safety, and environment specialists
Health, safety, and environment engineers
Safety and operations managers
Compliance officers
Environmental professionals
Business development managers
Other professionals concerned with health, safety, or the environment
Registration conditions:
The program and the speakers are subject to change. Should the conference be cancelled due to force majeure, unavailability of the conference venue, speakers being prevented or for other good cause, the organizer reserves the right to cancel the conference.
Data protection and sharing of contact details
The Conference Organizer will collect and store your personal datafor the preparation and execution of the conference as well as to inform you about future projects related to your sector and line of work. Your contact data will only be passed on to partners directly involved in the conference organization process as partners for follow-up purposes. If you have any questions about our privacy policy and the processing of your e-mail and related personal data, do not hesitate to write us at sales@govnet.ro
Program
09:00 - 09:30

Participants registration and welcome note

Welcome Networking Coffee




09:30 - 11:00

FIRST SESSION

THE JOURNEY TO SAFETY EXCELLENCE IN ROMANIA

Key issues to Safety in Romania - what can be done to increase workplace safety

Safety professionals role in leading cultural change
Increasing Contractors commitment to Safety Compliance
Delivering value to organisations by improving HSE Performance - the importance of Soft Skills
Mental health at work and psychological harassment ( mobbing).

Thinking Safety – tricked by the subconscious

SPEAKERS:

Mircea Bosie - Health & Safety Director for Skanska's business development division in CEE
Catalin Trusculescu - Health & Safety Manager – Balkan Area, GEFCO Romania
Ovidiu Cristurean - SD&HSE Manager, MOL Romania
Radu Sireteanu - Plant Manager, DSM Nutritional Products Rom
Simona Anton - Managing Associate MUSAT si Asociatii
Martin Dreiseitel - Managing Partner, F&R Worldwide

11:00 - 11:15

Special Guest Speaker

Hugh J. Maxwell

-

BSc MSc CFIOSH FIIRSM RSP CMgr FCMI F.Inst LM Managing Director at Maxwell Safety Limited

TOPIC: The Future Role of Future Safety&Risk Professionals to Achieve Excellence




11:15 - 11:45

Networking Coffee Break

Session Networking Break and meetings in the Expo zone




11:45 - 12:00

Special Guest Speaker

Tamara Parris,Vice-President of Safeopedia

TOPIC: Intentional Inclusion. Purposely influence our workforces safety values and actions through inclusion




12:00 - 13:30

Second Session

IMPROVE HSE PERFORMANCE - PRACTICAL INSIGHTS FROM THE FRONTLINES

Incident Response and Investigation Essentials. When to ACT and how to reACT?

Top Safety Compliance challenges and how companies are addressing them

Safety resilience effectiveness - common mistakes and how to avoid them

The future of HSE - Digital transformations in OHS management

Human and organizational engagement techniques - all about the people

Aligning the HSE objectives with organizations operational targets

SPEAKERS:

Constantin Popa - Expert HSE
Alin Moldovan - Country Manager Romania and Bulgaria, MAPA Professional
Sorin Cenusă - Manager HSE Somaco GRUP
Daniel Militaru - Technical Director, Eolica TS
Nicolae Bădin - Head Of HSE Department, Kastamonu Romania
Ilie Haures - CEO, Forklift Safety Systems

13:30 - 14:30

Networking Lunch

Networking Business Lunch and meetings in the Expo zone



Speakers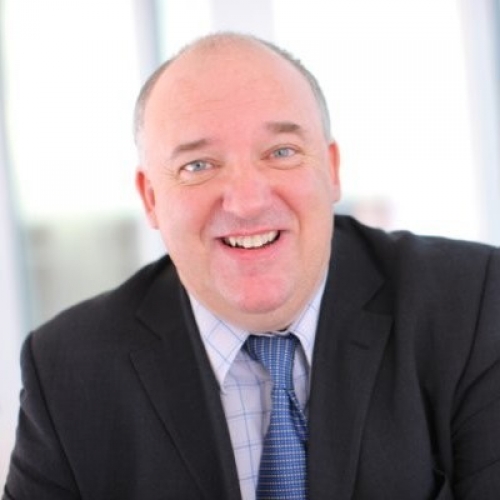 Hugh Maxwell
BSC MSC CFIOSH FIIRSM RSP CMGR FCMI F.INST LM MANAGING DIRE CTOR- MAXWELL SAFETY LIMITED
Top Health & Safety Influencer for 2021- is not just an outstanding HSE professional but he is also more importantly a mentor. He shares his knowledge, insight and wisdom with the next generation, this is an essential part of development for our industry.
One of Hugh's supporters summed up his contribution to the world of health and safety: "I am nominating him because I believe in him. His good heart and willingness to serve. To always ensure people always go back home to their loved ones safe and sound. He is the best among many but he stands out".
Hugh is also a great example of a worldwide influencer, working with individuals across the globe. It takes immense skill to communicate the importance of HSE across countries and cultures.
He has previously worked in Romania for three years, at Arcelor Mittal Galati.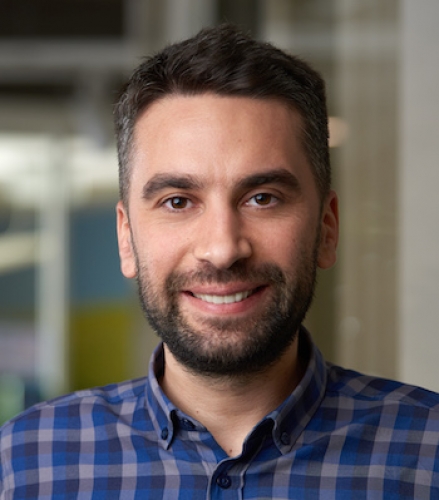 Mircea Bosie
Health & Safety Director for Skanska's business development division in CEE
In the past 10 years I can say that I have contributed on the change of how health and safety is overall perceived by the persons that I have interacted with. Transition from "I must do" health and safety to "I want to do" health and safety represents a continuous process and I believe that I had my part in this journey.
During this period I had participated at various development programs which improved both my technical and soft skills. The ones which are worth to be mentioned are the H&S NEBOSH development programs, international knowledge sharing programs, RISKTEK development programs and mentoring/coaching programs.
I will continue this journey in the future in order to build and maintain an environment where safe behaviors are driven by day to day habits and the preventive measures are directed on the upper part of the hierarchy of hazards controls.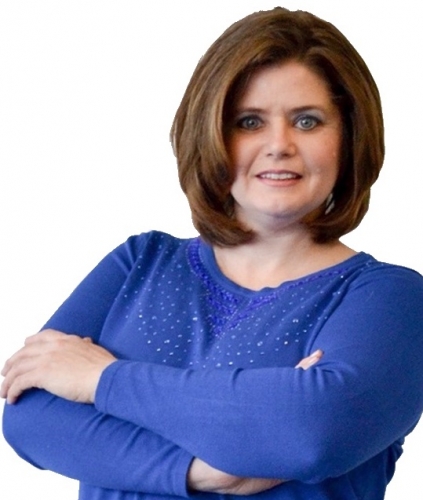 Tamara Parris
Safeopedia, Vice President of EHS Community Development
Tamara has one of the most prolific presences in the online health and safety world. Tamara is a podcast host, a community moderator and manager and a superb networker, being the owner of the largest EHSQ Professionals on LinkedIn Community with 140,000 plus members.. To quote one of her supporters:
"Tamara consistently works through social networking to engage and support all safety practitioners regardless of industry. Her desire and drive to support and empower the community is second to none!".
Her personality and passion is just two if the reasons behind her highly effective engagement and success as a health and safety influencer.
"As a EHS Community builder my vision is to to aid and facilitate the the public "voice" of Health and safety Professionals and Organizations at that value creating safe and health workplaces for our community members. "
Join Tamara Parris as she shares how to leverage what she terms 'Intentional Inclusion' to positively influence our workforce's values and beliefs around workplace safety. You will leave this short, ten minute session with tips and tricks you can apply immediately. Tamara herself has used and tested in her real practice and is now sharing them with you!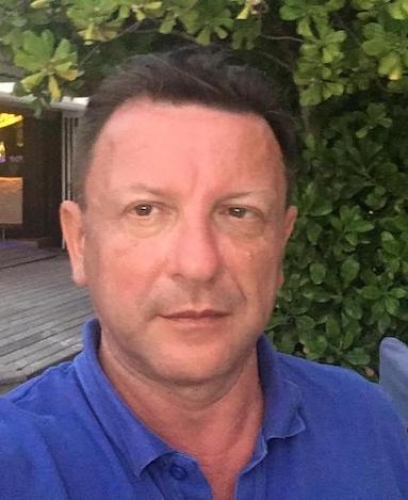 Ovidiu Cristurean
SD&HSE MANAGER MOL ROMANIA
Ovidiu Cristurean, BSC in Engineering and Quality at Polytechnical University Bucharest, MSC in Ecology at Bucharest University and Brussels Free University. 5 years factory experience in engineering and Quality, 7 years External Audit in quality and environment and 6 years in governmental authorities, manage to provide a sustainable luggage for HSE Management. Many other qualifications but worth to mention NEBOSH management diploma in Health and safety within a British organisation. Currently, HSE Manager for more than 15 years.
People are worth to protect. Health & Safety for employees and clients, Environmental Protection & Sustainable Development for our children future.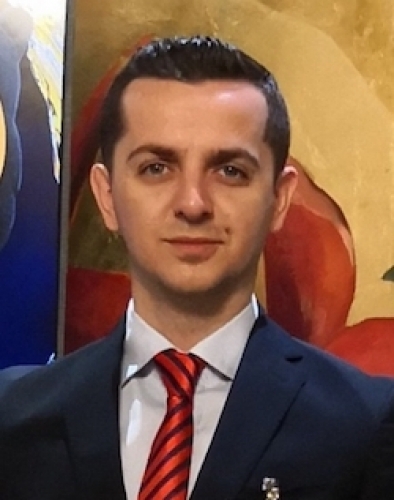 Alin Moldovan
Country Manager Romania and Bulgaria,  MAPA Professional
Alin is a graduate of the Lucian Blaga University of Sibiu, International business administration. With +12 years of experience in testing and implementing industrial products, with the last 5 years implementing Mapa Professional products on the Romanian and Bulgarian market. He is managing all distributors and key accounts as a Country Manager for Romania and Bulgaria since 2015, with a wide range of industries as automotive, aviation, white appliance, utilities, aeronautical.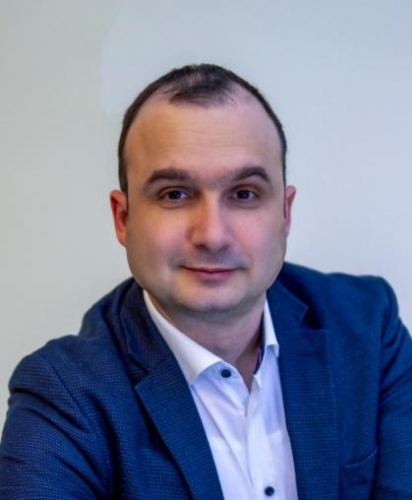 Constantin Popa
HSEQ professional
As an independent HSEQ Professional, in everything that he does, Constantin POPA cares, most of all, about people – because people are the ones that do and undo everything.
NEBOSH and IADC alumni and tutor/trainer, PhD in Fire Safety Engineering
Regarding his experience, Constantin started as a Fire Safety Engineer, then Assistant professor at the Fire Academy, then moved into Oil and gas as a Safety and Training manager, worked for some time as an HSE Manager in oil refineries and in Wind turbine installation, also Naval and Automotive HSE projects. Lately, he was involved in Product safety related projects, dealing with issues like compliance and compliance risk mitigation in different niche industries. He has a lot of HSE, product safety experiences and stories to share, and he uses those stories an examples, in order to bring value for the companies he chooses to work with.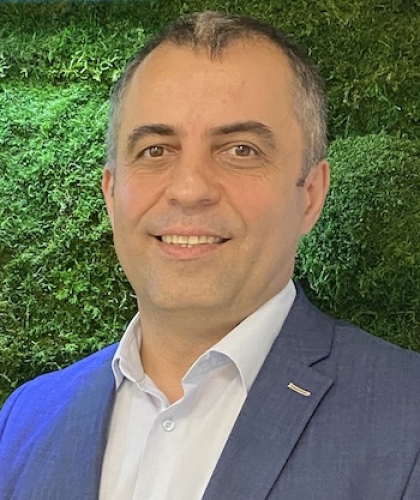 Catalin Trusculescu
Health and Safety Manager Balkan Area at GEFCO România
With over 12 years of experience in the field of Health and Safety (3 years in GEFCO România), Cătălin coordinates H&S and fire prevention for the Balkan area (Romania, Bulgaria, Greece, Serbia, Slovenia and Croatia), working closely with different GEFCO departments. In addition to implementing and reporting on H&S and fire prevention objectives, I participate together with other departments at improvement processes in all GEFCO work areas (offices, warehouses, cross-docks and automotive compounds).
Trying to make a safer place at work means protecting the business, while providing peace of mind for employees and their families.
We can all do our share to help preventing the accidents at a national and global level by acting together.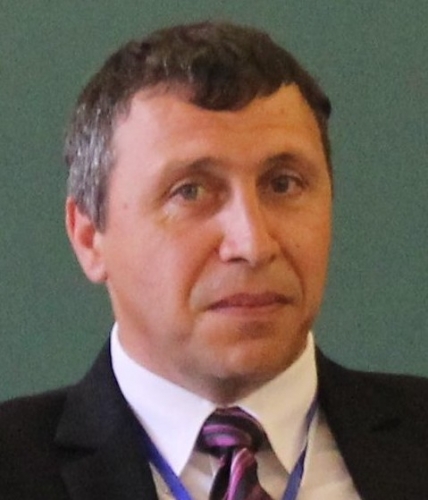 NICOLAE BĂDIN
Head of HSE Department at Kastamonu Romania
Graduate of Transilvania University of Brașov, doctor in Forestry Engineering and of the postgraduate program of Risk Assessor and auditor in the field of OSH, with over 25 years of experience in industrial activities specific to wood processing (timber, plywood, HDF, chipboard). For the last 11 years I have managed the HSE department within SC Kastamonu Romania SA, during which time I have implemented numerous projects in the field of OSH, SU and environment, projects that aimed at continuously increasing safety and comfort at work, process sustainability industrialization and optimization of certain technological activities.
"I strongly believe that HSE leaders have the power, the information and the will to improve the specific activities of the companies in which they work, through direct and responsible involvement in their areas of competence and not only, in order to create a better future!"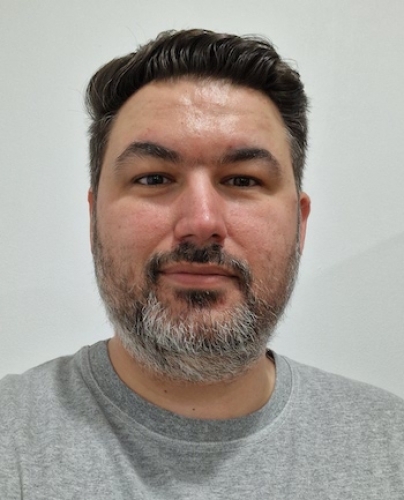 RADU SIRETEANU
Plant Manager at DSM Nutritional Products
Radu graduated University of Bucharest in Finance, Banking and Insurance. He has had Safety, Environment and Security managing roles in several companies (lodging, hotel and catering) before he joined DSM Romania as site SHE Manager 4 years ago. Due to his valuable experience and skills in terms of leadership and active support for operations and CAPEX management, Radu started a new journey as Plant Manager at DSM.
"The new business principles must be based on best SHE best practices, on a good Culture Compass implementation. Our purpose as leaders is to ensure that Quality and SHE are every customer's right and every employee's responsibility!"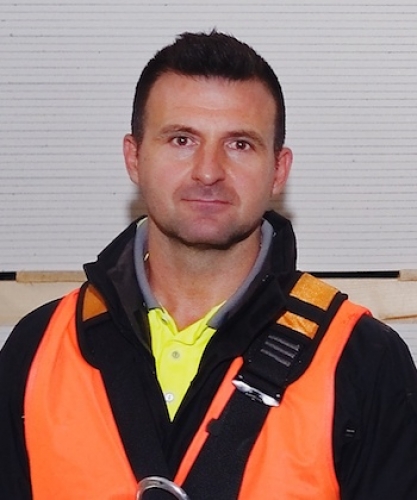 Daniel Militaru
General manager Eolica Technical Solutions
Mr. Militaru is a man of heights, addicted to mountains, an avid mountain climber. He is a certified IRATA technician, a mountain rescuer and gifted trainer.
He coordinates Eolica's Division of Safety at height, a business created from passion and experience. Mr. Militaru's key words are: Build and develop, Cooperation and partnership, Allegiance and respect.
Ilie Haures
CEO, Forklift Safety Systems 
Mr. Ilie Haures si the CEO of Forklift Safety Systems .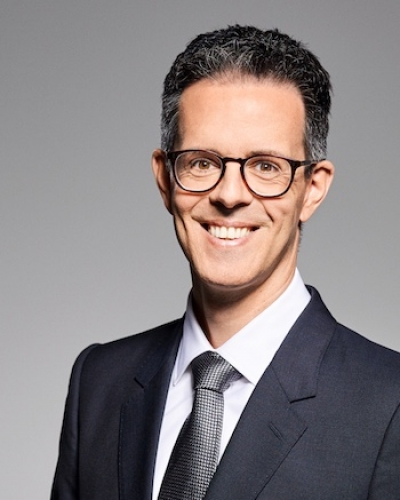 Martin Dreiseitel
Managing Partner at F&R Worldwide
Martin Dreiseitel, Managing Partner at F&R Worldwide S.R.L., holds an engineering degree and a degree in psychosocial counselling. Based on 25 years of professional experience his main passion is understanding human behavior and how it can help to improve health & safety.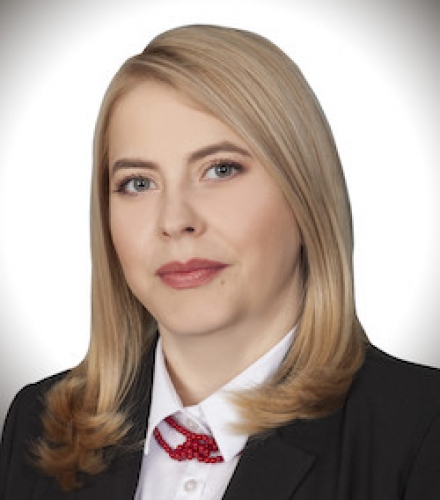 Simona Anton
Managing Associate, Musat si Asociatii
Simona Anton has an impressive experience in the field of labor law, being specialized in all areas regarding the activity and benefits of employees. Her experience includes consulting on individual and collective bargaining agreements, trade union issues and collective disputes, secondment and relocation of staff, various issues related to disciplinary liability and professional misconduct, pensions and employee benefits, discrimination, health and safety. in employment, employee confidentiality and data protection, as well as on a variety of strategic labor law issues, such as: restructuring and dismissal plans, voluntary retirement plans, transfer and takeover, including outsourcing. She has extensive knowledge of the acquis communautaire, assisting a large portfolio of clients on various labor law issues, involving the application of EU law in Romania.
Simona Anton specializes in Labor Law & Employee Benefits, Corporate & Commercial Law, Litigation, Infrastructure and PPP & Public Procurement, Intellectual Property, Tax Law, Insurance. Simona is a graduate of the University of Bucharest and graduated Postgraduate Studies in Labor Law at the University of Bucharest and Postgraduate Studies in Commercial Law - Nicolae Titulescu University, being both an expert in public procurement and an industrial property advisor.
Venue
The 2022 Health and Safety Management Forum will take place at the Grand Hotel Bucharest (former Intercontinental Bucharest).
The 5-star Grand Hotel Bucharest is located in University Square, right next to the National Theater and a short walk from the Old Town and offers spectacular views of downtown Bucharest.
Registration: Conference participation fee is 79 € + VAT/ person.
* 15% Early Bird Discount for Registration and payment by May 27.
The fee includes the participation in the conference sessions, coffee breaks and lunch, as well as the conference proceedings documents.
All registration fees mentioned above exclude 19% Romanian VAT.