Events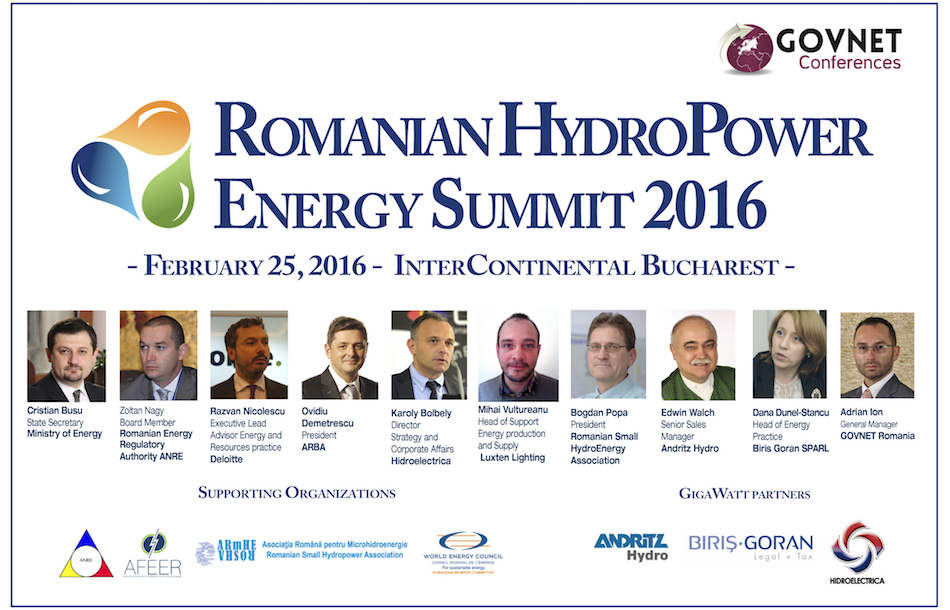 Romanian HydroPower Energy Summit 2016
February 25, 2016, HOTEL INTERCONTINENTAL, BUCHAREST
The most important event in Romania dedicated to Hydro Energy is preparing to open its gates for the 2016 edition!
Building on the success of the 2015 edition, Govnet Conferences offers again the meeting platform to discuss the specific aspects of investing in Romania's hydro energy sector at the largest conference dedicated to this sector in the country, the Romanian HydroPower Energy Summit 2016.
Representatives of the Romanian Government and regulatory authorities and energy professionals will exchange experience across the entire supply chain of the hydro energy industry, through a perfect networking platform that will create new ventures and investment opportunities in the country.
Join us in a full day conference to find Romania's business opportunities and challenges of the hydro power energy sector.
The Romanian HydroPower Summit 2016 is a prominent international conference and networking fair dedicated to professionals and investors acting in hydro energy, a must attend meeting platform for those looking to develop business contacts in this area of renewable energy.
The event is created to generate business ventures and present the investment opportunities in Romania's hydro power generation as well as to connect government representatives and regulatory authorities with private companies. Speakers from the Ministry of Energy, Romanian Energy Regulatory Authority, Ministry of Environment and Climate Change, Ministry for Water, Forests and Fisheries, Romanian Waters National Administration or the Romanian National Environment Guard will have key presentations.

Romanian HydroPower Energy Summit 2016 - February 25, 2016 - Hotel InterContinental Bucharest

Target group: Local and International experts from the hydro energy industry and Romanian authorities supervising and regulating the field.

Language: English and Romanian (with simultaneous translation provided)

Registration: Conference participation fee is 149 € + VAT/ person.
The fee includes the participation in the conference sessions, coffee breaks and lunch, as well as the conference proceedings documents.
All registration fees mentioned above exclude 24% Romanian VAT.

Registration conditions: The program and the speakers are subject to change. Should the conference be cancelled due to force majeure, unavailability of the conference venue, speakers being prevented or for other good cause, the organizer reserves the right to cancel the conference. In case of cancellation all participants will be informed promptly. In this case, all registration fees will be reimbursed.
Substitution and cancellation policy
After registering for the Event, if you cancel your attendance more than one week prior to the date of the Event, you will receive a full refund of the amount of your payment. If you cancel within one weeks of the date of the Event, you will not be eligible for a refund; however, substitutions can be arranged with no extra cost from within a company or organization. No refunds for no shows. Cancellation requests must be received in writing.
Payment: Payment can be made by bank transfer prior to the event. Please take into consideration the limited seats availability, therefore we recommend that registrations are made prior to the week of the event.

Hotel: Exclusively for you we have got a limited number of rooms available at special rates in the InterContinental Hotel Bucharest. In order to accommodate you together with the other participants, please reserve your room by no later than one week before arrival.
Data protection and sharing of contact details
The Conference Organizer will collect and store your personal data for the preparation and execution of the conference as well as to inform you about future projects related to your sector and line of work. Your contact data will only be passed on to partners directly involved in the conference organization process as partners for follow-up purposes.
If you have any questions about our privacy policy and the processing of your e-mail and related personal data, do not hesitate to write us at sales@govnet.ro
Program
08:30 - 09:00

Registration

Delegates Registration and welcome coffee

09:00 - 10:30

FIRST SESSION

Romanian HydroPower Outlook and expected developments for 2016


Political environment - Governmental views on the development of the hydro energy sector in Romania

ANRE - Updates in the support scheme to promote renewable energy production in Romania

Investments in hydropower energy with high impact in the development of the European energy market

The future of renewable energy in Romania: the crucial role of hydropower. Facilitate financing through energy governance

Green certificate subsidy: who pays and who receives. The communicating vessels principle only

available in the storm

SPEAKERS:

Cristian Busu

- State Secretary within the Ministry of Energy

Zoltan Nagy

- Board Member, Romanian Energy Regulatory Authority ANRE

Razvan Nicolescu

- Executive Lead Advisor for the Energy & Resources practice, Deloitte

Ovidiu Demetrescu

- President of the Romanian Association for Corporate Governance ARBA

Mihai Vultureanu

- Head of Support, Energy production and Supply Luxten Lighting Company SA

10:30 - 11:00

Networking Coffee break

11:00 - 12:30

SECOND SESSION

Local HydroPower energy market analysis - specific opperational aspects


Renewable Energy - opperational challenges and opportunities for microhydro plants development
The COMPACT HYDRO program - the optimal solution for small Hydro Power Stations
Ways to adapt to the new conditions - specific notes on the local market
The Romanian Hydropower current state of opperation - case study
Current Risks and Opportunities in developing MicroHydro power plants

SPEAKERS:


Karoly Borbely - Director of Strategy and Corporate Affairs for Hidroelectrica
Bogdan Popa - President, Romanian Small Hydropower Association
Dana Dunel-Stancu - Head of the Energy practice Biris Goran
Edwin Walch - Senior Sales Manager at ANDRITZ HYDRO
Daniel Frunza

- General Director, Elcata Hydro MHC

12:30 - 13:30

Romanian HydroPower Energy Summit - Networking Lunch

The Networking Lunch will offer the perfect opportunity for high level networking in the exclusive surroundings of the InterContinental Hotel .
Speakers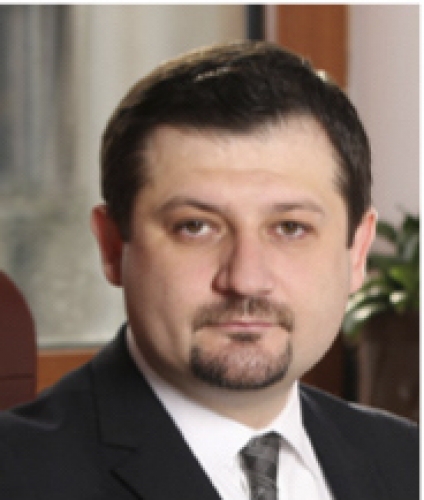 Cristian Busu
State Secretary within the Ministry of Energy
Mr. Cristian Busu is State Secretary within the Romanian Ministry of Energy since November 2015 and PhD. Lecturer at The Bucharest University of Economic Studies.
With extensive experience in management and business administration, Mr. Busu was previously regional network manager within Marfin Bank, he also held the position of CFO in Fondul Proprietatea and member of the Board of Representatives. For four years he was economic counsellor at the Economic Department of the Romanian Government.
He holds an MBA from Hofstra University, New York and a Bachelor Degree in Business Administration in the State University of New York. In 2009 Mr. Busu graduated the "Financial Programming and Policies" held by the International Monetary Fund Institute – Washington DC.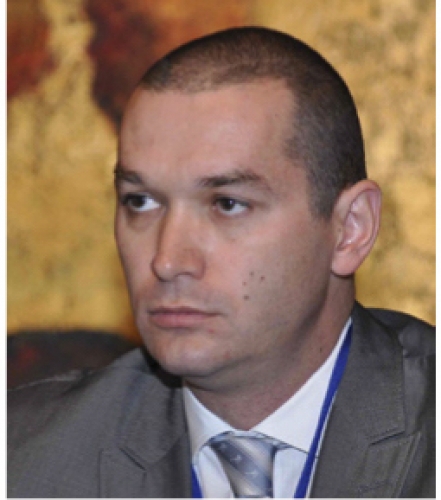 Zoltan Nagy
Board Member Romanian Energy Regulatory Authority ANRE
Mr. Zoltan Nagy is Member of the Board at the National Energy Regulatory Authority (ANRE). Before getting to ANRE he was General Counsel of the State Domains Agency.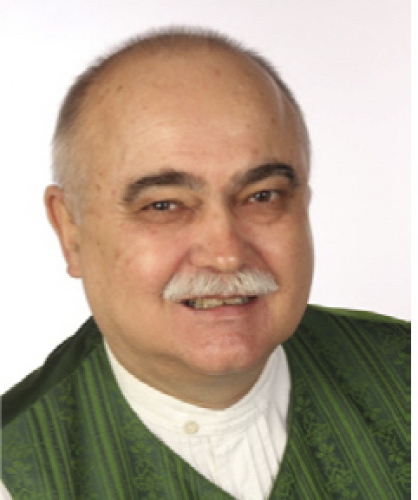 Edwin Walch
Senior Sales Manager at ANDRITZ HYDRO
Edwin Walch finished his studies in Mechanical Engineering at the Federal Technical College of Linz in 1973. He joined the Company in 1974 and worked as Project Engineer for Hydraulic Layout. From 1978 to 1982 he was Head of Development of Small Hydro Turbines, from 1983 to1988 Head of the Project Engineering Department of Small Hydro Turbines, from 1989 to 1998 Head of the Project Engineering and Sales Department of Small Hydro Turbines and since 1999 Senior Sales Manager of Compact Hydro for Austria, Bulgaria, Romania and Slovakia at ANDRITZ HYDRO.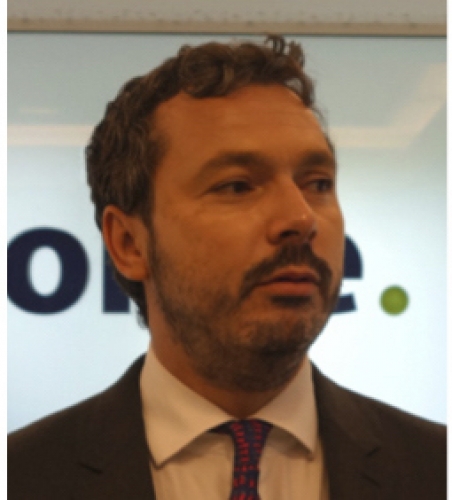 Razvan Nicolescu
Executive Lead Advisor for the Energy & Resources practice in Deloitte
Razvan Nicolescu is the Executive Lead Advisor for the Energy & Resources practice in Deloitte. He has a strong background in both private and public sector after acting as Minister of Energy of Romania in 2014, Director of OMV Petrom and the Romanian Energy Attaché to the European Union. Currently the President of the Administrative Board of the Agency for the Cooperation of Energy Regulators, Razvan holds an MBA degree at Solvay Business School.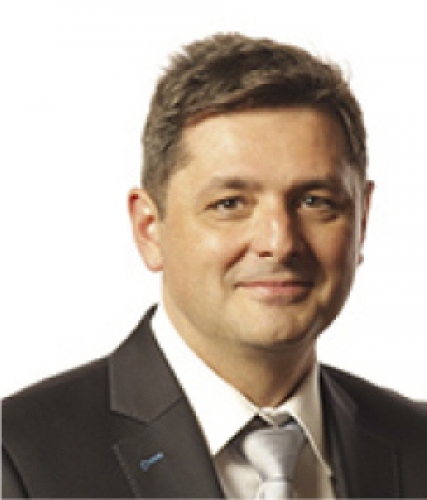 Ovidiu Demetrescu
President of the Romanian Association for Corporate Governance
Ovidiu Demetrescu is the president of ARBA - the Romanian Association for Corporate Governance. He was the general manager and member of the Board for Hidro Tarnita in 2014-2015. Previously, he was president of the board for Electrica Distributie Transilvania Nord and also member of the board for Complexul Energetic Hunedoara. He has extensive experience in the energy field, financial services, mergers and acquisitions.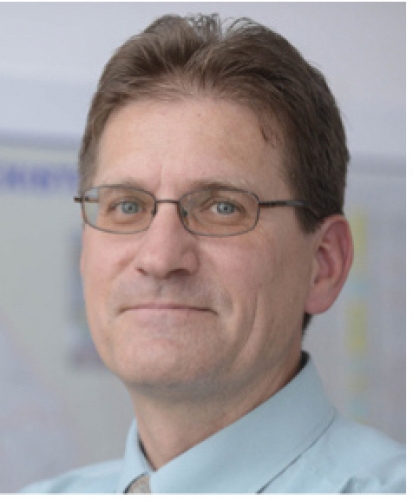 Prof. Bogdan Popa
President Romanian Small Hydropower Association
Mr. Bogdan Popa is the President of the Romanian Small Hydropower Association - ROSHA. He is also Associate Professor, at University POLITEHNICA of Bucharest, Faculty of Power Engineering and its lectures are in the field of: Hydropower Engineering, Water Resources Management, Renewable Energy Sources - Small Hydropower Plants.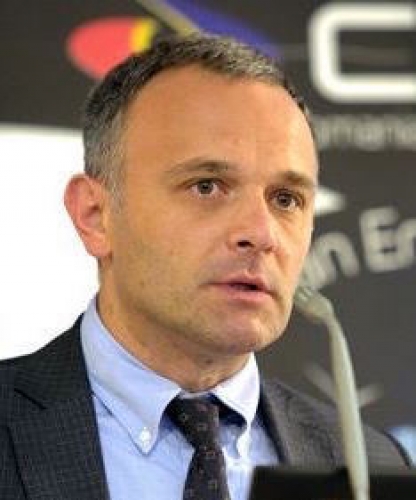 Karoly Borbely
Director of Strategy and Corporate Affairs for Hidroelectrica
Mr. Karoly Borbely is currently working as the Director of Strategy and Corporate Affairs for Hidroelectrica. Previously he served as State Secretary for the Department of Energy in the Ministry of Economy, Trade and Tourism between March 2014 and January 2015.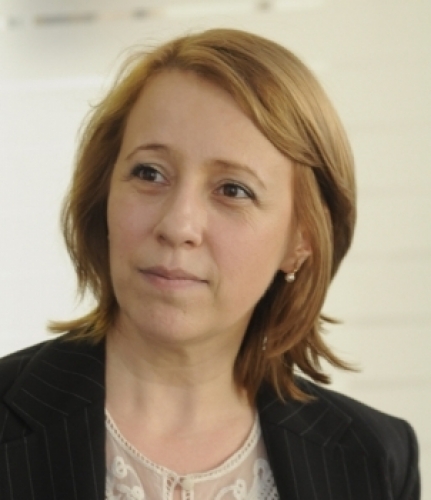 Dana Dunel-Stancu
Head of the Energy practice Biris Goran
Dana heads the Energy Practice at Biriş Goran. A noted expert in the Romanian market for her energy expertise, she has been practicing exclusively in this field since 2002. Biriş Goran is a Romanian law firm founded in 2006, with a team of 35+ attorneys including seven partners, with a blend of Western and local experience and foreign language skills. Biriş Goran is able to provide a full range of legal services with a particular focus on tax, real estate, energy, competition/antitrust, litigation, insolvency, corporate and IP, IT & media. Chambers Europe and Legal 500 have listed us as top practices in Romania for our areas of specialty. In addition, Romanian and foreign media outlets routinely also award us with distinctions such as "law firm of the year" when it comes to our "bread-and-butter" practice areas.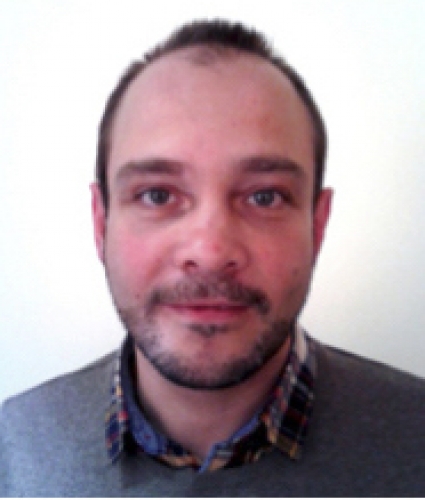 Mihai Vultureanu
Head of the Support Service within the Department for Producing and Delivering Electrical Energy of Luxten Lighting Company S.A.
Mihai Vultureanu is a graduate of the Faculty of Philosophy within the University of Bucharest, class of 2002. His bachelor thesis, "Liberal Debates on the Private Monopoly" is a reflection of his early orientation towards the philosophy of the economic science and the complex relationship between economic and social. Between 2006 and 2009, he activated as a stocks agent within several companies for financial services. This way, he became familiarized with the legislation on the capital market and the transaction mechanisms on the stocks markets. He is currently Head of the Support Service within the Department for Producing and Delivering Electrical Energy of Luxten Lighting Company S.A.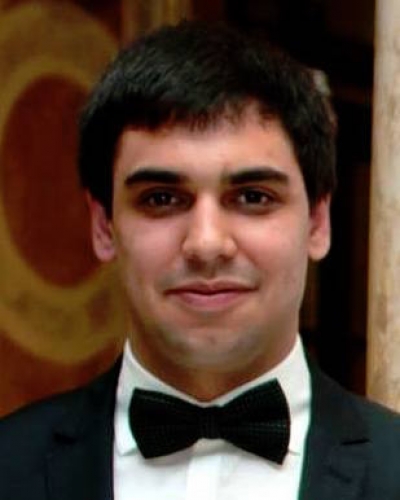 George Constantin
Project Manager, Romelectro Group
George Constantin is Project Manager at Romelectro Group, Board Member at World Energy Council, Romanian Member Committee - Future Energy Leaders Programme and Chief Tehnical Offier at Energo Dynamics, the first Romanian company of energy storage integrated solutions. His biography starts with an educational background in hydropower and complex energy systems and continues with a career path that includes consultancy, project management and volunteering. He is passionate about technology, macroeconomics, business and communication. For Romelectro Group, he coordinated during 2015 the joint bid of Romelectro and Litostroj Power Slovenia, winner of the Tender for "Stejaru Hydro Power Plant Rehabilitation". Currently, he is managing the hydropower tendering department.
Sponsors
Supporting Organizations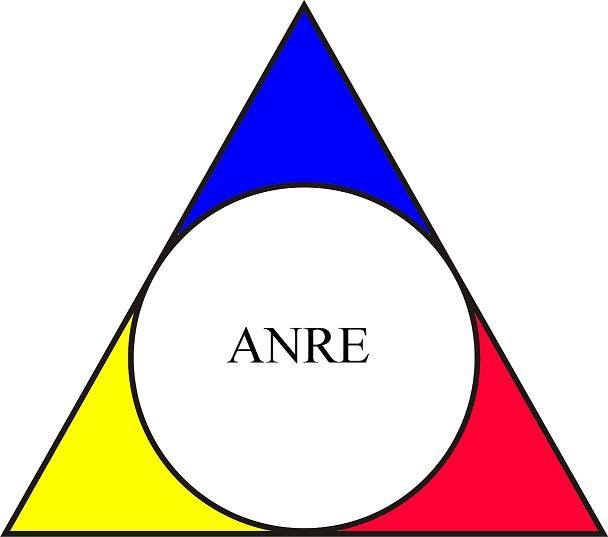 Regulatory Authority for Energy ANRE
The Regulatory Authority for Energy ANRE is an autonomous administrative authority with legal personality, with the responsability of developing, approving and monitoring the application of the national mandatory regulations necessary for the functioning of the energy sector - electricity, heating and natural gas, ensuring efficiency, competition, transparency and consumer protection.

Romanian Small Hydropower Association
The Romanian Small Hydropower Association is a Romanian non-profit legal person, registered according to the legal provisions. ROSHA is a professional, non-government, non-political association without lucrative purpose. Since 2008 (its founding year), ROSHA is a member of the European Small Hydropower Association – ESHA and benefited by its direct support.
WORLD ENERGY COUNCIL
WEC-RNC is a founding member of the World Energy Council, from 1924. WEC-RNC mission is to promote the sustainable supply and use of energy for the benefit of all. WEC-RNC members are: important national companies, trade companies, energy producers, suppliers and distributors, national electricity and heat regulatory authorities; non-working organizations, decisions makers; governmental agenties, energy users, research and development institutes, universities etc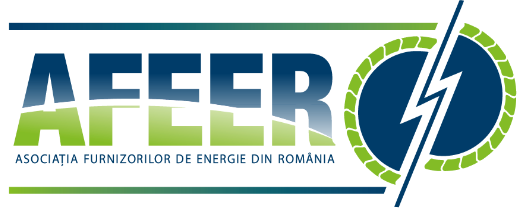 AFEER Association of Electricity Suppliers in Romania
Established at the end of 2006, AFEER-the Romanian Energy Suppliers Association is a professional, non-governmental, nonprofit, independent and apolitical organization, being the only professional association dedicated to electricity suppliers in Romania. Its main mission is to facilitate institutional dialogue between members and authorities or between the Association and other organizations in a professional and transparent setting.
AFEER manages to gather at the same table, companies that naturally compete in the market but who share with each other their opinions and the problems they are facing, in the desire to solve them.
Since its establishment, AFEER has significantly expanded its membership with some of the most important suppliers in the electricity market, domestic and foreign enetities, private or state-owned companies.
Premium Partners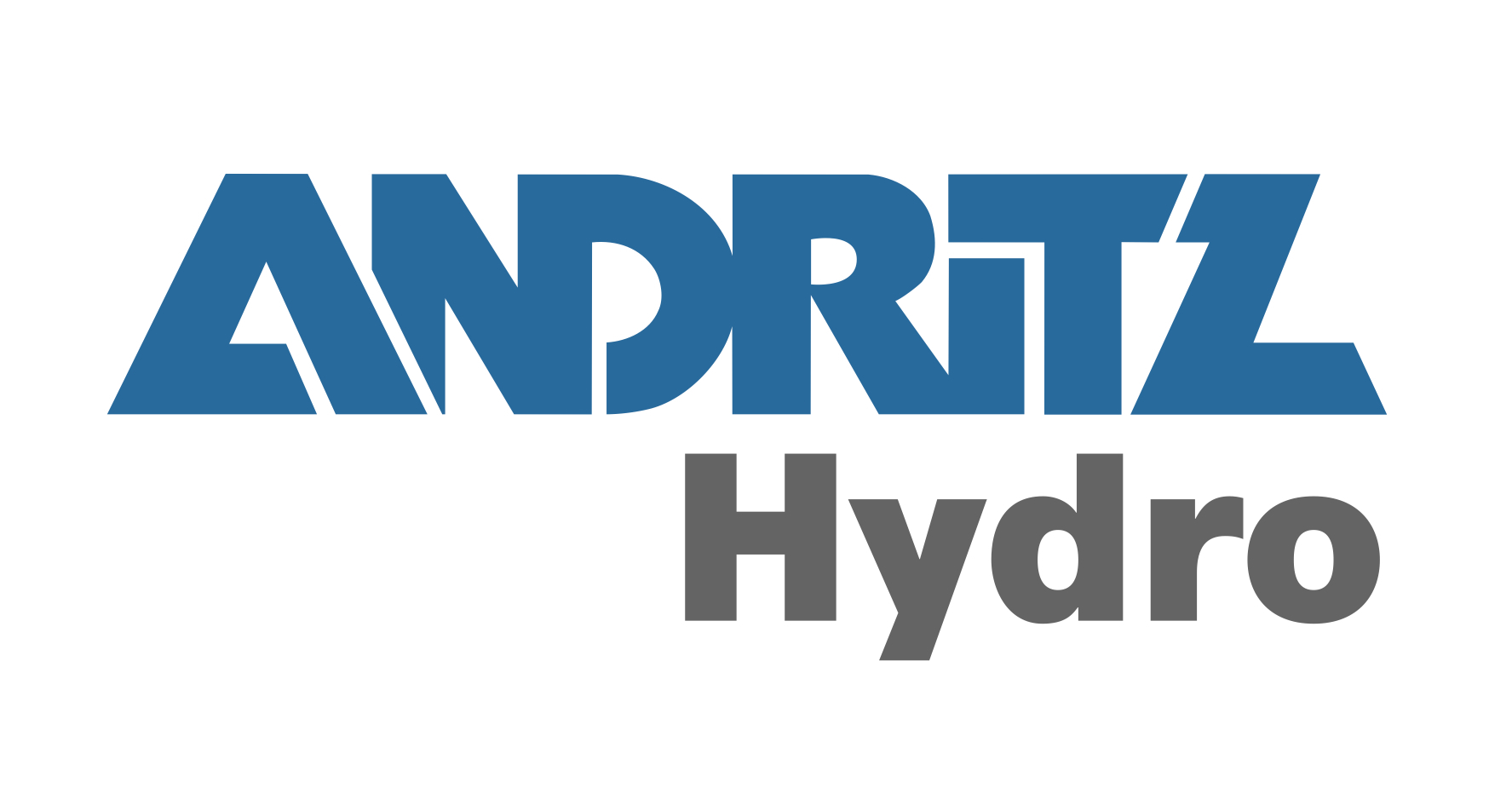 ANDRITZ
The ANDRITZ GROUP is a globally leading supplier of plants, equipment, and services for hydropower stations, the pulp and paper industry, the metalworking and steel industries, and for solid/liquid separation in the municipal and industrial sectors. The publicly listed, international technology Group is headquartered in Graz, Austria, and has a staff of around 23,900 employees. ANDRITZ operates over 220 production sites as well as service and sales companies all around the world.

BIRIS GORAN
Biris Goran SPARL has a leading reputation for handling the full spread of contentious and non-contentious tax matters. Clients range from major financial institutions through to small and medium-sized enterprises operating across a wide range of industries, including construction, energy, pharmaceuticals and retail.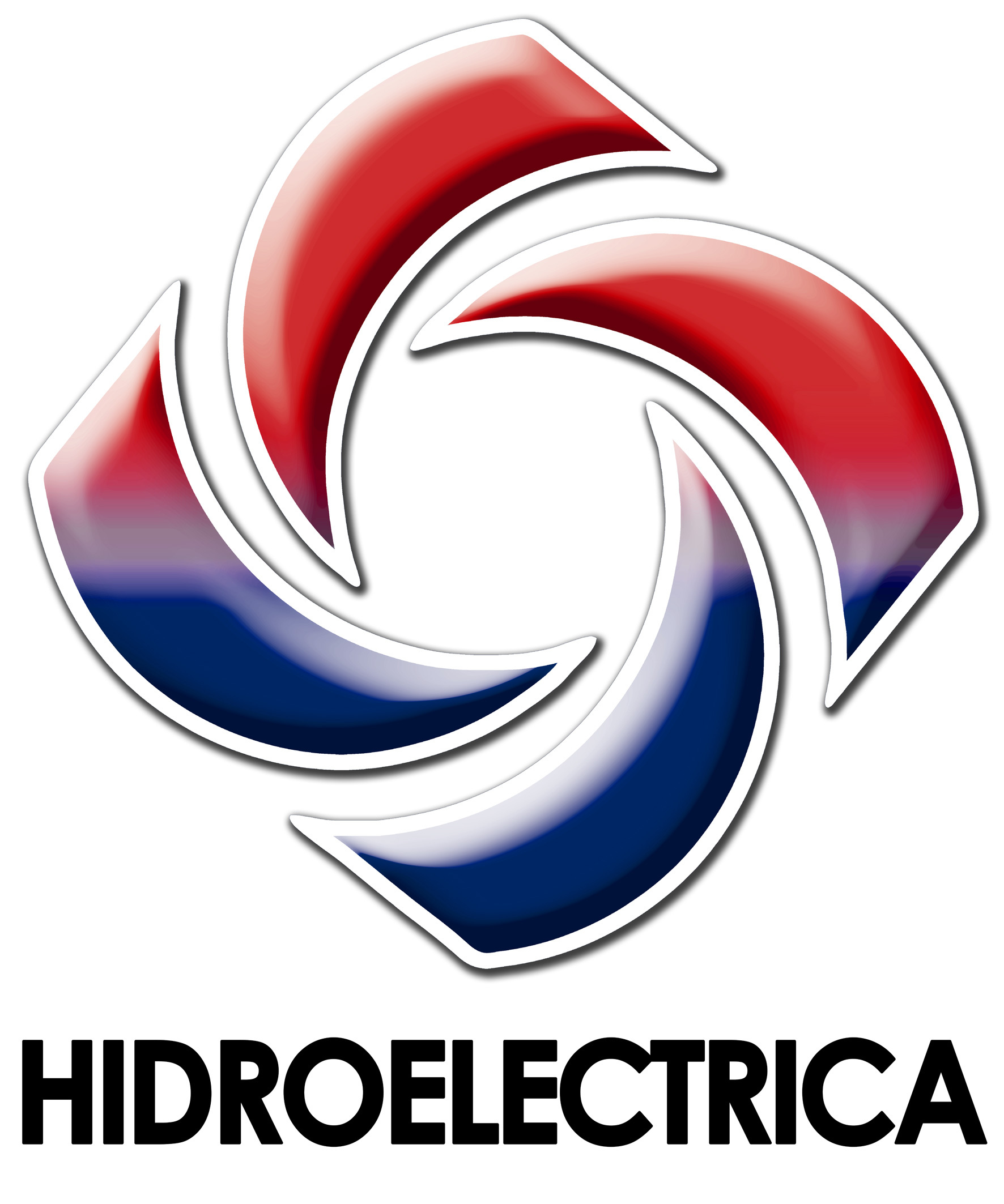 HIDROELECTRICA
Hidroelectrica is a power generation leader and the major supplier of ancillary services required in the National Energy System, as it is a crucial company for a strategic sector, involving itself in the national safety. With an average output of more than 17 TWh in an average hydrological year, generated in its subsidiaries strategically located throughout the country, Hidroelectrica provides approx. 30% of the country's total production, depending on the hydrology of the year. Also, Hidroelectrica provides approx. 90% of the ancillary services needed for the operation of the National Power System.
Supporting Partners

CASA DE TRADUCERI
In 2001, we started with a dream to build a home for words moved from one language to another. Today, we are proud to have already provided this home for more than 450 million words. We are committed to creating beautiful translations that are accurate, reliable and fast to empower our clients to move their products across the world confidently.
We offer a full range of language services, including both transcreation of marketing copy by in-country copywriters and traditional and technical translation.
While we may seem a bit peculiar… we speak, write, and live in your target language of choice (Romanian). Each of our ~300 preferred transcreators and translators is a language enthusiast that knows his way around words. We also helped companies expand their business to countries in our region, and beyond, by processing complex multilingual projects, all with native translators.
Quality matters - Ignored by some, taken for granted by others, quality is of utmost importance to us. Words are our business. Our words empower yours.
Media partners
Venue
Hotel Intercontinental
BUCHAREST
Phone: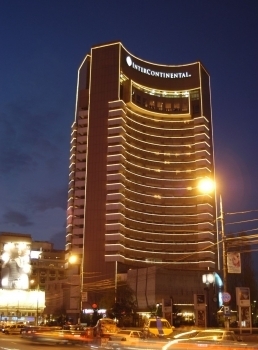 The Romanian HydroPower Energy Summit 2016 will be organized at the InterContinental Hotel in Bucharest.

InterContinental Bucharest is a five star hotel that provides a highclass background for conferences, receptions and other types of events. Located right in the center of Bucharest, it is within walking distance from the Old City – Bucurestiul Vechi. The main subway station and the central bus station are just across the street. There are also taxi ranks directly in front of the hotel.

Special accommodation rates and hotel reservation

Summit participants benefit from special accommodation rates. Please send your accommodation requests directly to:
Mrs. Simona Sercan – Senior Convention Sales Manager
e-mail: simona.sercan@ihg.com
Tel:+4021.305.10.18
Fill in the hotel reservation form attached to benefit fom the special delegate rates at the Intercontinental Hotel.
Registrations for the 2016 edition are closed.
For any information regarding the next edition, please contact us at:
Office phone number: +4 0372. 900. 670
E-mail: sales@govnet.ro