Events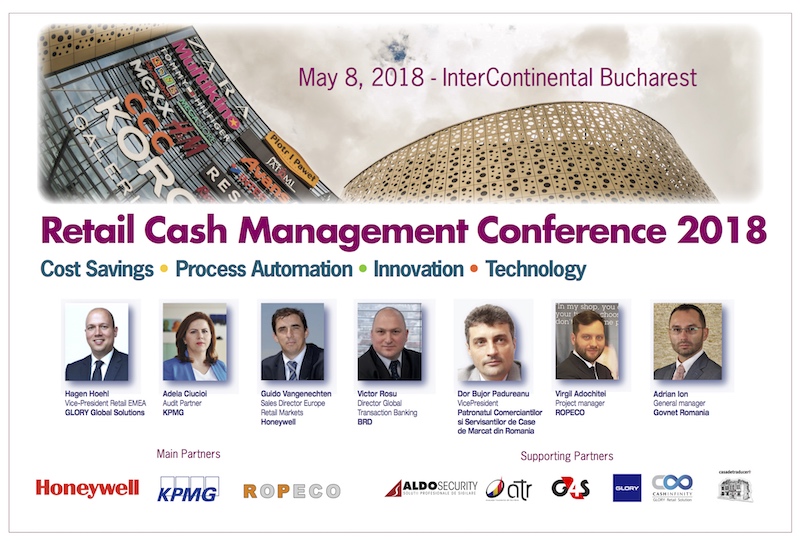 Retail Cash Management Forum 2018
May 08, 2018, HOTEL INTERCONTINENTAL, BUCHAREST
Solutions for SMART cash management and cost savings in retail industry
Managing cash remains a major challenge for retailers, even if cash sales are declining. Cash is expensive to process and secure but technology can help in increasing efficiency and reduce costs.
At this year's Retail Cash Management Conference on the 8th of May, 2018 in Bucharest, we invite you to debate on the latest cash management strategies and learn about innovative technologies available for an effective cash management.
Language:
English and Romanian (with simultaneous translation provided)
Registration:
Conference participation fee is
89 € + VAT/ person.
The fee includes the participation in the conference sessions, coffee breaks and lunch, as well as the conference proceedings documents.
All registration fees mentioned above exclude 19% Romanian VAT. Register online via the registration page on http://govnet.ro
Registration conditions:
The program and the speakers are subject to change. Should the conference be cancelled due to force majeure, unavailability of the conference venue, speakers being prevented or for other good cause, the organizer reserves the right to cancel the conference. In case of cancellation all participants will be informed promptly. In this case, all registration fees will be reimbursed.
Substitution and cancellation policy
After registering for the Event, if you cancel your attendance more than one week prior to the date of the Event, you will receive a full refund of the amount of your payment. If you cancel within one weeks of the date of the Event, you will not be eligible for a refund; however, substitutions can be arranged with no extra cost from within a company or organization. No refunds for no shows. Cancellation requests must be received in writing.
Payment:
Payment can be made by bank transfer prior to the event. Please take into consideration the limited seats availability, therefore we recommend that registrations are made prior to the week of the event.
Hotel:
Exclusively for you we have got a limited number of rooms available at special rates in the InterContinental Hotel Bucharest. In order to accommodate you together with the other participants, please reserve your room by no later than one week before arrival.
Data protection and sharing of contact details
The Conference Organizer will collect and store your personal data for the preparation and execution of the conference as well as to inform you about future projects related to your sector and line of work. Your contact data will only be passed on to partners directly involved in the conference organization process as partners for follow-up purposes.
If you have any questions about our privacy policy and the processing of your e-mail and related personal data, do not hesitate to write us at sales@govnet.ro
Program
09:00 - 09:30

REGISTRATION

Participants registration and welcome coffee

09:30 - 11:00

FIRST SESSION

THE COST OF MANAGING CASH IN RETAIL

Cash process optimisation and cost savings
Getting the Balance Right - increasing the efficiency of your cash
Managing the impact of cash on productivity
Exploring the business case for automating cash management

11:00 - 11:30

SESSION BREAK

Individual meetings and equipment demo in the expo area

11:30 - 12:30

SECOND SESSION

INNOVATION AND TECHNOLOGICAL DEVELOPMENTS IN CASH MANAGEMENT

Leveraging innovations in cash management to protect profits
Retail Systems for efficient cash handling
Cash control technologies
Case study presentations: Solution Implementation and Impact on Efficiency

12:30 - 14:00

NETWORKING LUNCH

Individual meetings and equipment demo in the expo area
Speakers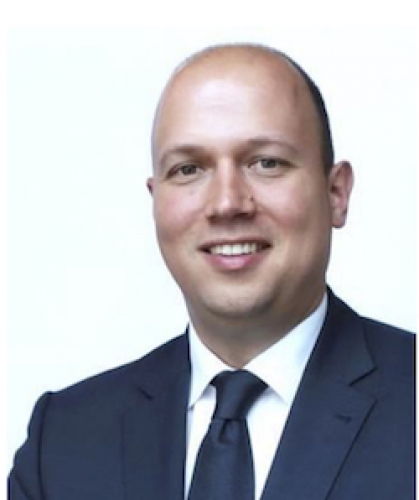 Hagen Hoehl
Vice President Retail Markets EMEA Glory Global Solutions
Hagen Hoehl has held the position of Vice President Retail Markets EMEA at Glory Global Solutions since April 2017. In his current role, he is responsible for expanding retail business and for positioning complete cash management solutions in the retail environment. Furthermore, he works in close collaboration with a team of solution experts to continuously develop and expand the GLORY product portfolio.
Before joining GLORY in 2014, Hagen Hoehl held various management positions at Wincor Nixdorf. He initially garnered sales experience in Germany and then went on to assume regional sales responsibility for areas such as Middle East, Russia and the UK. In his last position, he was responsible for the global partner business in the banking and retail division.
Hagen Hoehl graduated from St. Gallen Business School in Switzerland with a degree in business administration and a MBA.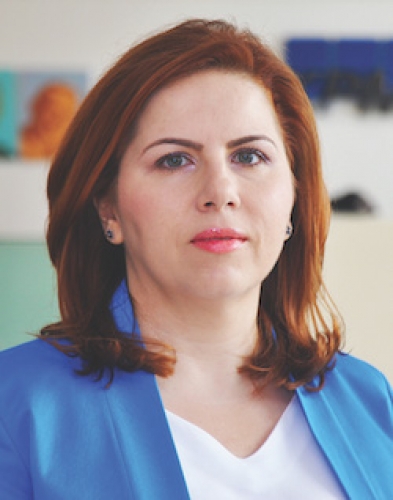 Adela Ciucioi
Audit Partner, KPMG in Romania
Adela Ciucioi has been working in KPMG's audit department since 2001 and is responsible for an audit portfolio in the following industries: industrial manufacturing, retail, infrastructure and services area. She is also the leader of the CEE Shared Service Center - KPMG Audit Delivery Academy (ADA), which provides auditing outsourcing services for KPMG offices in several countries and financial and international mobility assistance services.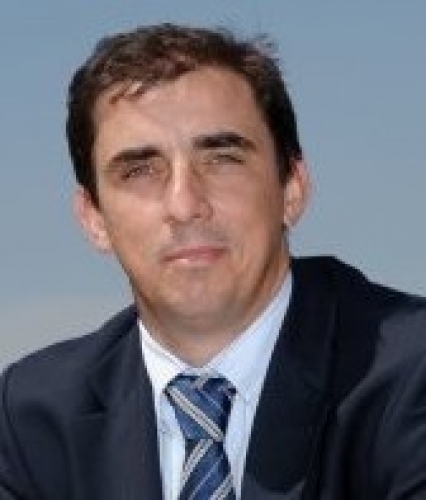 Guido Vangenechten
Sales director Europe Retail Markets for Honeywell
Guido Vangenechten is currently the Sales director Europe Retail Markets for Honeywell. He previously occupied the Country Sales Manager Benelux position for Honeywell and has extensive experience in growth environments, Change management and leading integrations after acquisitions, full P&L experience and accurate forecasting, managing direct and indirect sales teams, creating value propositions thru partners and alliances and also international network in channel and in corporate accounts.
Victor Rosu
Director Global Transaction Banking at BRD
Victor Rosu is the Director Global Transaction Banking at BRD - Groupe Societe Generale S.A. From hos position he manages four business divisions: Payments & Cash Management (main focus) , Trade Services, Correspondent Banking , Factoring/Supply Chain Financing.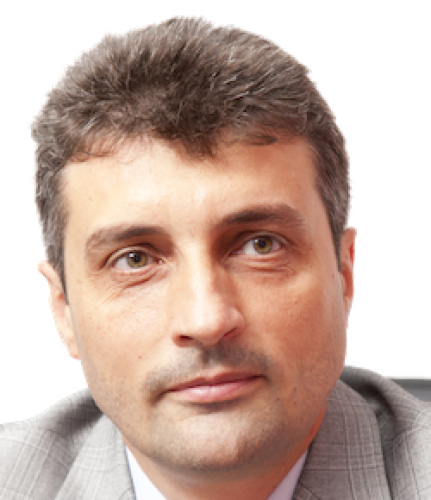 Dor Bujor Padureanu
Vicepresedinte Patronatul Comercantilor si Servisantilor de Case de Marcat din Romania
Dor Bujor Padureanu is the General Manager of Magister Software SRL and the Vice President of Patronatul Comercantilor si Servisantilor de Case de Marcat din Romania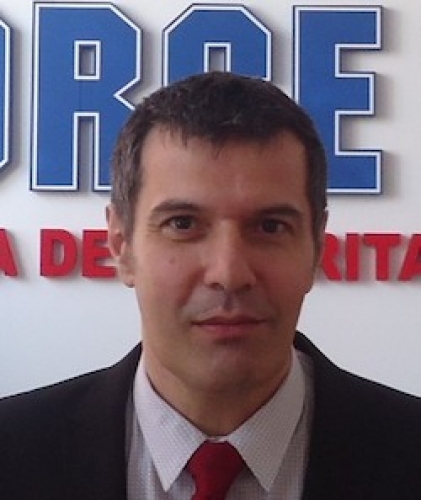 Cristian Olaru
Operations Manager Transport and Value Processing at Force 1
Cristian Olaru is the Operations Manager for Transport and Value Processing at Force1.
Sponsors
Premium Partners

ROPECO
ROPECO Bucharest offers state-of-the-art solutions and equipment with 28 years of experience on the specialized market.
ROPECO is a company for which success is a challenge in the realization of future projects, experiencing a successful expansion in several fields of activity. ROPECO's activity is based on a young, dynamic team, made up of professionals in the true sense of the word, who identify with successful solutions for our clients.
We have a competitive management system with a well-structured company organization chart on departments made up of staff trained by prestigious international manufacturing companies.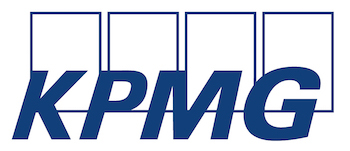 KPMG
KPMG operates as a global network of independent member firms offering audit, tax and advisory services; working closely with clients, helping them to mitigate risks and grasp opportunities.Member firms' clients include business corporations, governments and public sector agencies and not-for-profit organizations. They look to KPMG for a consistent standard of service based on high order professional capabilities, industry insight and local knowledge.
KPMG member firms can be found in 154 countries. Collectively they employ more than 200,000 people across a range of disciplines. Sustaining and enhancing the quality of this professional workforce is KPMG's primary objective. Wherever we operate we want our firms to be no less than the professional employers of choice.
We contribute to the effective functioning of international capital markets. We support reforms that strengthen the markets' credibility and their social responsibility. We believe that similar reform must extend to the professional realm.

Honeywell
Honeywell invents and manufactures technologies to address some of the world's toughest challenges initiated by revolutionary macrotrends in science, technology and society. A Fortune 100 company, we create solutions to improve the quality of life of people around the globe: generating clean, healthy energy – and using it more efficiently. Increasing our safety and security. Enabling people around the world to connect, communicate, and collaborate. And equipping our customers to be even more productive. With approximately 132,000 employees worldwide, including more than 22,000 engineers and scientists, we have an unrelenting commitment to quality and delivering results in everything we make and do.
Supporting Partners

ALDO SECURITY
Aldo Security has the main object of activity the production and selling of security seals, reusable envelopes and special locks. In 14 years of experience, Aldo Security has directed development to meet the costumers requirements and establishing new standards in the security solutions area.
Aldo Security, one of the most important players in the European, North Africa and Middle East security solutions market, offers customers comprehensive and customizable security solutions: security seals (plastic or metal - over 40 customizable models, with Laser and/or thermal marking), reusable security seals, security envelopes and security labels.
The main applications are: transport (air, sea, road), industry, health, tourism, quality control, Cash in Transit, etc. The seals are made, as construction and used materials, for being tamper evident. No matter the needs of our clients we can offer a solution.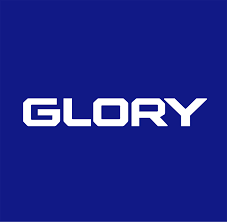 GLORY
As a global leader in cash technology solutions, we provide the financial, retail, cash centre and gaming industries with confidence that their cash is protected and always working to help build a stronger business. Our cash automation technologies and process engineering services help businesses in more than 100 countries optimise the handling, movement and management of cash. We enhance staff efficiency, reduce operating costs and enable a more rewarding customer experience.
''We are Glory. We secure the future.''
Media partners
Venue
Hotel Intercontinental
BUCHAREST
Phone:
The 2018 edition of the Retail Cash Management Forum will be organized at the InterContinental Hotel in Bucharest.

InterContinental Bucharest is a five star hotel that provides a highclass background for conferences, receptions and other types of events. Located right in the center of Bucharest, it is within walking distance from the Old City – Bucurestiul Vechi. The main subway station and the central bus station are just across the street. There are also taxi ranks directly in front of the hotel.

Special accommodation rates and hotel reservation

Summit participants benefit from special accommodation rates. Please send your accommodation requests directly to:
Mrs. Simona Sercan – Senior Convention Sales Manager
e-mail: Simona.Sercan@ihg.com
Tel:+4021.305.10.18

Registrations for this event are closed. See you at the next edition.
Data protection policy
The use of our website is possible without providing personal information. Data that a user enters into our contact form is used by Govnet Conferences solely for contacting purposes. Our web sites do not record any personal data (e.g., names, addresses, telephone numbers or e-mail addresses) unless you voluntarily provide such information (e.g., by registering, in surveys, etc.), have given your consent or we are permitted to do so by laws governing the protection of your privacy.
The conference organiser will collect and store your personal data for the preparation and execution of the conference as well as to inform you about future projects related to your sector and line of work. Your contact data will only be used for matters directly involved in the conference organisation process and for follow-up purposes.
If you have any questions or request about our privacy policy and the processing of your e-mail and related personal data, do not hesitate to write us at: sales@govnet.ro