Events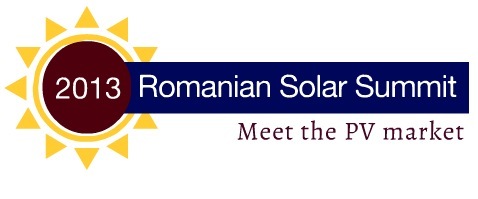 ROMANIAN SOLAR SUMMIT 2013
November 19, 2013, INTERCONTINENTAL HOTEL, BUCHAREST
If you are active in solar photovoltaic energy, this is the event to be in!
GOVNET Conferences and the Romanian Photovoltaic Industry Association invites you to attend the largest and most comprehensive conference dedicated to this sector in Romania. The event will not only be a place to exchange experience across the entire supply chain of the PV industry, but it will also create a platform for an in depth analysis of the possible solar industry development in Romania.

The largest annual event of the Romanian Photovoltaic Industry Association RPIA is organized by GOVNET and is the biggest conference and fair dedicated exclusively for the PV industry in the country that will bring together the highest level experts in this sector. This summit will promote solar energy in Romania and will be a high-level one day conference and fair based on very practical, useful presentations that will offer relevant information to major decision-makers in the industry. The event will raise awareness towards Romania as a still attractive investment target in PV.

The gateway to Romanian solar industry - The Romanian Solar Summit 2013, will offer you the unique chance and access to useful practical information from authorities and large companies with extensive experience in the photovoltaic industry, and the privilege to meet world players from the solar energy industry during networking time that will facilitate new partnerships, new connections, new business ideas and future growth.


2012 edition's key figures :
- over 500 delegates in two full Summit days
- 37 top speakers from authorities and major private companies
- extensive national and international media coverage

Make sure to book a place!

ROMANIAN SOLAR SUMMIT 2013: 19 November 2013 - Hotel InterContinental Bucharest

Target group: International experts from the solar photovoltaic and the energy industry and Romanian authorities supervising and regulating the field.

Language: English (with simultaneous translation in Romanian)

Registration: Conference fee is 149 € + VAT. Gala Networking Dinner participation fee is 59 €+ VAT (includes the participation in the conference sessions, coffee breaks and lunch, free access to the networking fair area as well as the conference proceedings documents). All registration fees mentioned above exclude 24% Romanian VAT. Register online via the registration page on www.govnet.ro

Registration conditions: The program and the speakers are subject to change. Should the conference be cancelled due to force majeure, unavailability of the conference venue, speakers being prevented or for other good cause, the organizer reserves the right to cancel the conference. In case of cancellation all participants will be informed promptly. In this case, all registration fees will be reimbursed.

Payment: Payment can be made by bank transfer prior to the event. Please take into consideration the limited seats availability, therefore we recommend that registrations are made prior to the week of the event.

Hotels: Exclusively for you we have got a limited number of rooms available at special rates in chosen hotels. In order to accommodate you together with the other participants, please reserve your room by no later than one week before arrival.

Program
08:30 - 09:00

Romanian Solar Summit 2013

Delegates registration and welcome coffee



09:00 - 11:00

Opening Session

Romanian Solar Market Outlook and expected developments for 2014

Political environment - Governmental views on the photovoltaic industry in Romania – what to expect from the regulatory bodies?
Targets and developments on Renewable Energy Support Scheme in Romania

News in the regulating of PV: Feedin tariff, accreditation and PNAR quota

Legislation updates for 2014 - new fiscal and taxation aspects for the Renewable energy sector

The transport grid analysis: inter-connection, development and absorbtion capacity

Speakers:


Constantin Nita - Minister of Energy

Maricel Popa - State Secretary in the Ministry of Energy

Zoltan Nagy - Board Member ANRE

Ciprian Glodeanu - President of the Romanian Photovoltaic Industry Association RPIA

Remus Vulpescu - Cabinet Director Romanian Ministry of Finance

Stefan Bucataru - General Manager Transelectrica

Silvia Vlasceanu - Parlamentary Counsellor in the Industry and Services Commission Chamber of Deputies and General Director ACUE


11:00 - 11:15

Coffee break




11:15 - 12:30

First Plennary Session

The Romanian Solar Market analysis

How the Romanian PV sector shall adapt to the new circumstances - Key notes on the local market

Choosing a solar panel manufacturer: the importance of Quality, Performance, and Partnership

PV Residential Solutions

BI Application for managing wind and solar plants

Power Control and Power Dispatching for Romania

ETEM. Think Adaptive

Speakers

Oscar Marques - General Manager MARTIFER SOLAR Romania

Maria Samoila - Project Development Manager REC Solar

Alexandru Cojocaru - Business Development Manager - Power Solutions & Services Schneider Electric

Razvan Neamtu - General Manager REPOM Romania

Monika Hennessen - Key Account Manager Skytron Energy

Beby Pavel - Key Account ETEM Systems




12:30 - 13:30

Networking Lunch




13:30 - 14:30

Second Plennary Session

Legislation and taxation aspects for PV in Romania

Practical Tax and VAT considerations and challenges
Managing risks for Renewable Energy Projects
Rooftop PV in 2014 - The Clash between Opportunity and Challenge
Financing PV - banking environment and financing alternatives

Speakers

Oana Iacob - Director departament VAT in the Ministry of Finance and Vice-President of the Romanian Fiscal Consultants Chamber

Laura Neacsu - Senior Associate NOERR

Radu Mustata - Business Development Coordinator Marsh

Claudia Chiper - Senior Associate, Co-head of Banking and Finance practice Wolf Theiss


14:30 - 16:00

Third Plennary Session

Investors and Project Developers Panel

Sucessful PV projects in Romania - against all odds
Key characteristics of developing a successful PV project in Romania
Increasing Profitability through Component Selection and Design
Management in PV park owner companies

Speakers

Anna Hofmann - Managing Director GREEN SOURCE

Gerhard Lipkovich - General Manager LSG Group
Dan Constantin – Renewable Energy Project manager EgnatiaRom
Carsten Stang - Director of Project Finance ReneSola

Dragos Baghiu - Technical Director Energovoltaic

17:00 - 20:00

Networking Dinner

Romanian Solar Summit Networking Dinner


The Networking Dinner will offer the perfect opportunity for high level networking in the exclusive surroundings of the InterContinental Hotel in Bucharest.

The Networking Dinner will be attended by representative of Romanian Authorities regulating the energy field as well as management level representatives from the most important companies acting in Romania's photovoltaic sector.
Speakers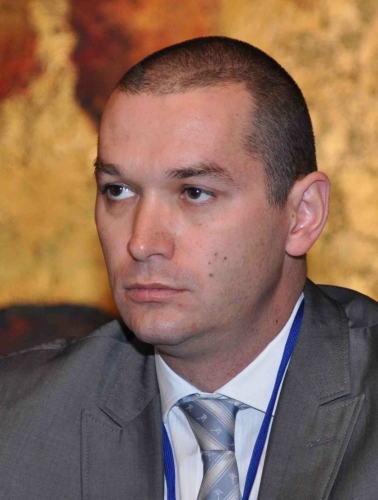 Zoltan Nagy
Board Member ANRE
Mr. Zoltan Nagy is Member of the Board at the National Energy Regulatory Authority (ANRE). Before getting to ANRE he was General Counsel of the State Domains Agency.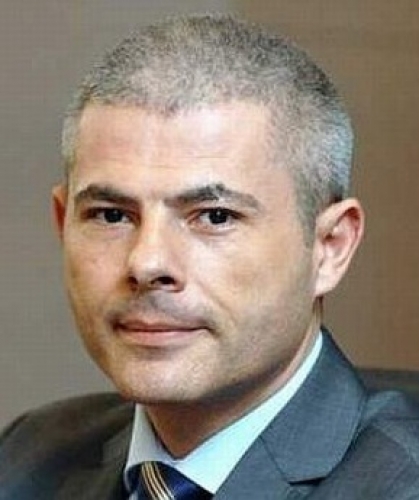 Remus Vulpescu
Chief of Cabinet Ministry of Finance
Mr. Remus Vulpescu is the Chief of Cabinet for the Minister of Finance Mr. Daniel Chitoiu. Previoulsy he held the position of head of state assets privatization office OPSPI.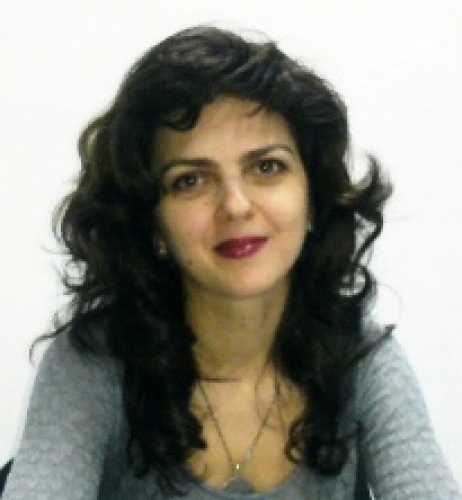 Oana Iacob
Director Ministry Of Finance
Ms. Oana Iacob is the Director within the VAT legislation department, Ministry of Finance and Vice-President of the Romania Fiscal Consultants Chamber.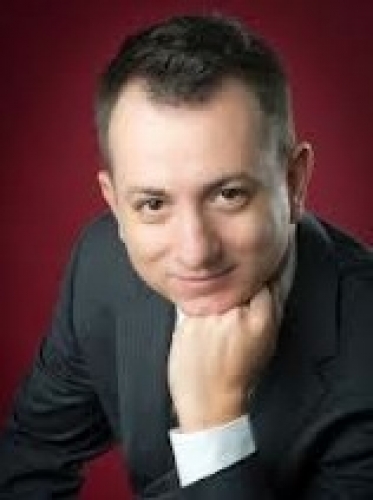 Ciprian Glodeanu
President RPIA
Mr. Ciprian Glodeanu is the President of the Romanian Photovoltaic Industry Association and a Partner within the Austrian Law firm Wolf Theiss.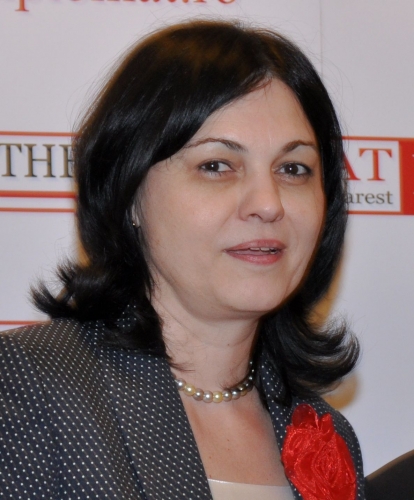 Silvia Vlasceanu
General Director ACUE
Ms. Silvia Vlasceanu is the General Director of the Romanian Energy Utilities Companies Association ACUE. She also holds the counselor position in the Committee of Industry and Services within the Chamber of Deputies.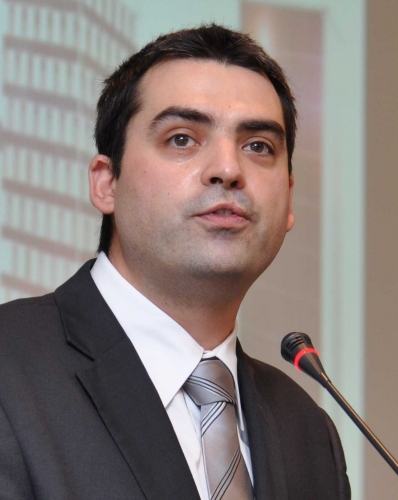 Beby Pavel
Key Account ETEM Systems
Mr. Beby Pavel is an experienced professional in Green Energy, B2B in the field of Civil Engineering and more, providing competent advice on Renewable Energy - Romanian PV Segment.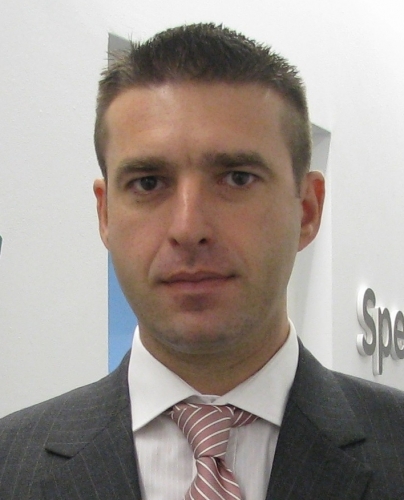 Alexandru Cojocaru
Business Development Manager-Power Solutions & Services, Schneider Electric Romania
Mr. Alexandru Cojocaru is in charge of Business Development at Schneider Electric, the global specialist in energy management.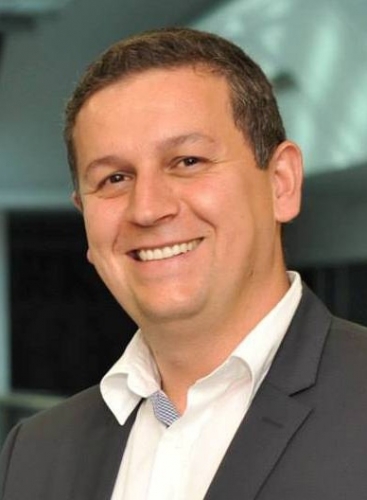 Razvan Neamtu
General Manager REPOM Romania
Mr. Razvan Neamtu is co-founder of Repom, one of the first Romanian providers of thenical and commercial management of wind and solar power plants. He is in parallel engaged in investments in solar and wind projects. Repom bundles German and Romanian knowledge in order to manage various power plants in every aspect – be it sales, commercial, technical and/or development.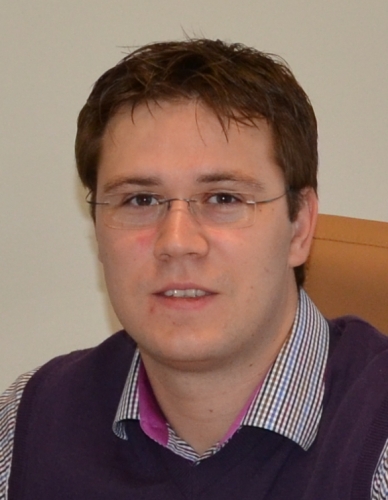 Dragos Baghiu
Technical Director Energovoltaic
Mr. Dragos Baghiu is a technical engineer who was involved in drafting documentation for the authorizing of a number of PV power plants, implementation and operation aspects of the projects having a hands on experience in the solar business in Romania.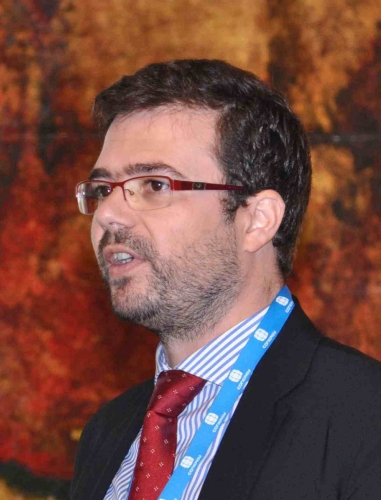 Oscar Marques
General Manager MARTIFER SOLAR
Mr. Oscar Marques is the General Manager of Martifer Solar Romania since May 2012, being involved in the coordination of all the major PV projects of the company in the country.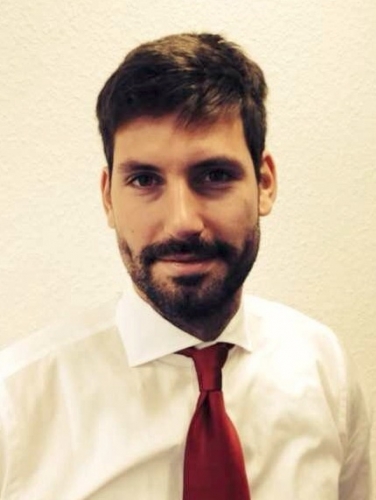 Carsten Stang
Director Project Finance ReneSola
Carsten Stang is director of project finance at ReneSola in Europe and a member of the company's global business development team. ReneSola owns and operates two solar PV plants in Romania.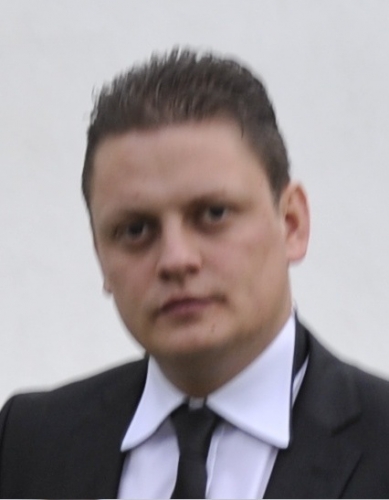 Dan Constantin
Renewable Energy Project Manager EgnatiaRom
Mr. Dan Constantin has extensive experience in the development of photovoltaic parks in Romania, being involved in all stages of execution for a number of PV projects EgnatiaRom executed on the local market.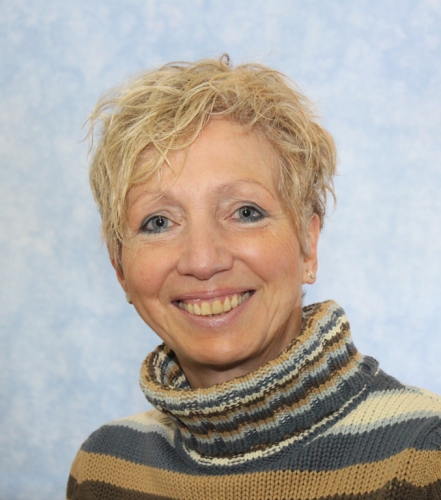 Monika Hennessen
Key Account Manager Skytron energy
Ms. Monika Hennessen manages monitoring, control and supervision projects for photovoltaic power plants and organizes technical training for customers. She is an M. Sc. Graduate of Salford University, UK.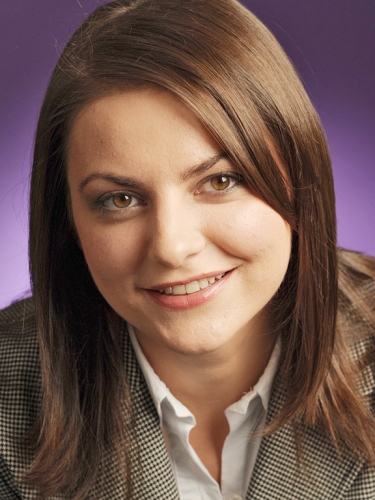 Claudia Chiper
Senior Associate Wolf Theiss
Claudia Chiper is a Senior Associate at Austrian Law Firm Wolf Theiss since 2012. Her main practice areas are: Banking and Finance, Competition and Antitrust
Capital markets.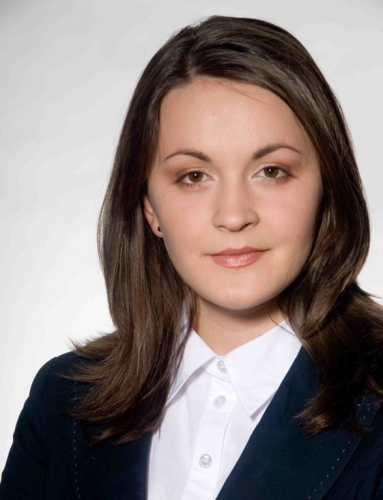 Laura Neacsu
Senior Associate NOERR
Ms. Laura Neacsu - Energy Practice Group Coordinator, Senior Associate at NOERR Bucharest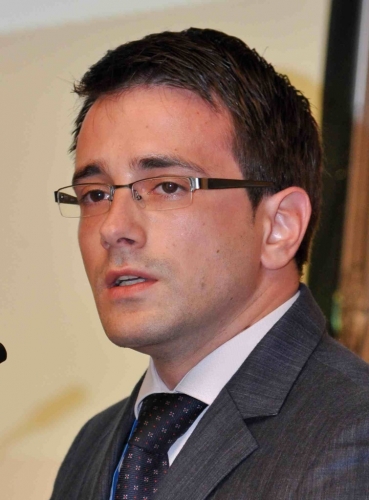 Radu Mustata
Business Dev. Coordinator Marsh
Mr. Radu Mustata - Business Development Coordinator at Marsh Romania Broker de Asigurare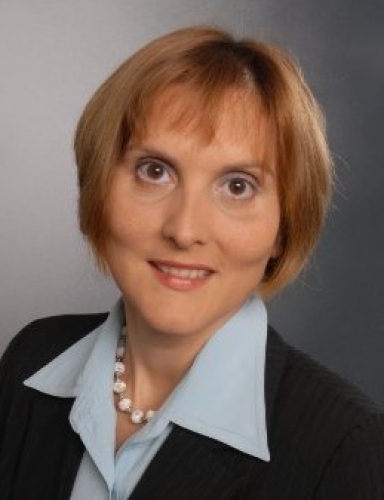 Maria Samoila
Project Dev. Manager REC Solar
Ms. Maria Samoila is a Project Development Manager Eastern Europe at REC Solar.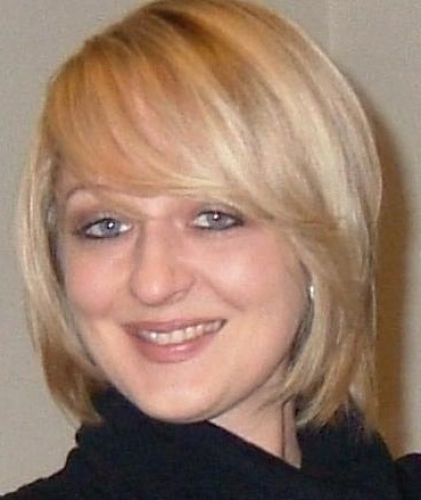 Anna Hofmann
Managing Director GREEN SOURCE
Ms. Anna Hofmann is co-founder and shareholder of Green Source GmbH and has been running the company since its foundation in 2006. She is responsible for project development, financing and realization of the GREEN SOURCE projects. She is an expert in project management and renewable energies.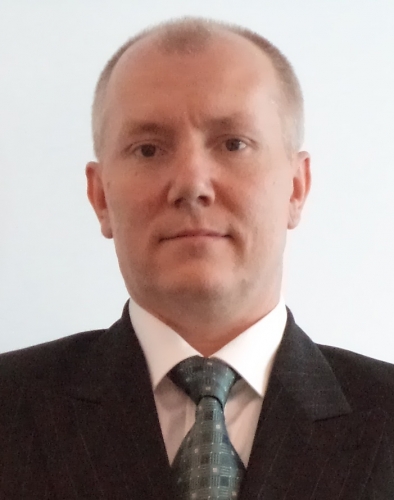 Gerhard Lipkovich
General Manager LSG Group
Mr. Gerhard Lipkovich is the co-owner of Austrian company LSG Group, a company he established in May 2006. He is a graduate of the Polytechnic school in Wr. Neustadt.

Event report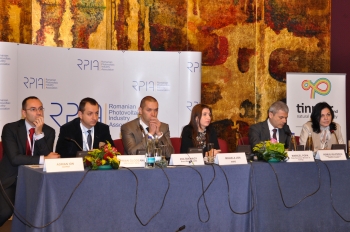 Under the slogan "Meet the PV Market!" the event organized by Govnet Conferences under the auspices of RPIA – Romanian Photovoltaic Industry Association, has brought together the most important players that are active in the solar market, also companies from complementary spheres and authorities alike.
The Summit has tested the current status of the Romanian photovoltaic market, the discussions reaching topics of great importance for all the factors involved in the development of these projects, from which can be mentioned also the information regarding the flat rate dedicated to the photovoltaic plants that are under 1 MW, which is considered essential for development in this area.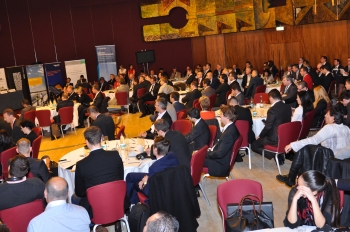 After several postponing, the decision of the National Agency for Energy Regulation – ANRE regarding the introduction of the Feed-in tariff for installations bellow 1 MW as an alternative to the current supporting scheme that includes green certificates, could arise in short time. The Feed-in tariff could be between 186-200 Euro/MW (according to an unofficial calculation), and starting with 2014, the new taxation of 1.5% will be applied to the photovoltaic projects also, as these are being considered special constructions.
Zsoltan Nagy, member of the ANRE board, has declared that after the previous discussions regarding the flat rate, he hopes that the long-waited decision to be taken until the end of November 2013. It is possible that the value of this rate to overcome the cumulated value of three green certificates to which is being added the price of the energy. Thus, once the flat rate is regulated, the beneficiaries could obtain for each Megawatt over 186 euros. Although, until the actual entry into force, several months will pass, Nagy estimating that the necessary approval, coming from the European Commission, could come only in March-April 2014.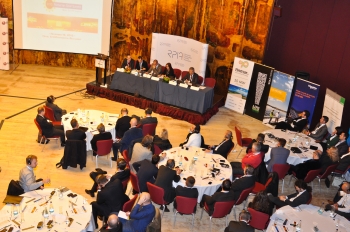 Besides this good news, that it is expected will spur the development of the photovoltaic sector, especially in the area of rooftop solar installations, a less good news has come from the Ministry of Finance. According to Remus Vulpescu, Director of Cabinet of the Ministry of Finance, the new taxation of 1.5% for special construction will enter into force starting with 2014 and will affect photovoltaic plants also.
During the Summit, there have been brought into discussion the current challenges that the photovoltaic sector is facing, tax and legislative issues, solutions to the funding issue that most developers encounter, but also the opportunities that Romania has to offer.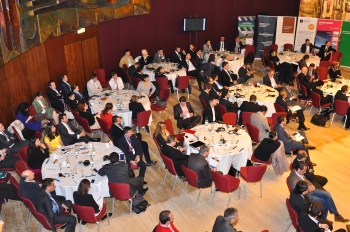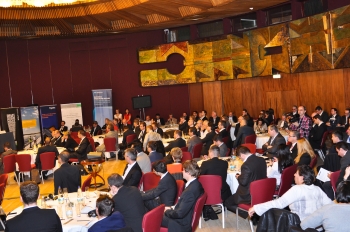 Venue
Intercontinental Hotel
BUCHAREST
Phone:+4021.305.10.18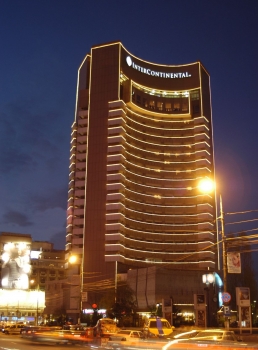 The Romanian Solar Summit 2013
will be organized at the
InterContinental Hotel in Bucharest
, Ronda and Rapsodia Ballroom.
Ronda Ballroom is second largest Hotel Event Hall in Bucharest and has an imposing golden - leaf painting made by Romanian artists in the mid fifties. It also benefits from excellent acoustic being built as the personal cinema of former dictator Ceausescu.
InterContinental Bucharest
is a five star hotel that provides a highclass background for conferences, receptions and other types of events. Located right in the center of Bucharest, it is within walking distance from the Old City – Bucurestiul Vechi. The main subway station and the central bus station are just across the street. There are also taxi ranks directly in front of the hotel.
Special accommodation rates and hotel reservation
Summit participants benefit from special accommodation rates. Please send your accommodation requests directly to:
Mrs. Simona Sercan – Senior Convention Sales Manager
e-mail: simona.sercan@interconti.ro
Tel:+4021.305.10.18
Registrations for this event are closed.