Events
Romanian White Collar Crime and Corporate Fraud Conference 2020
February 27, 2020, HOTEL INTERCONTINENTAL, BUCHAREST
The second annual edition of the Romanian White Collar Crime & Corporate Fraud Conference features presentations on how to identify, detect and manage risks related to fraudulent activities in companies.
Implementing procedures to help companies comply with bribery and tax evasion legislation is a necessary task in 2020, that can ensure efficient control for monitoring and mitigating the risk of fraud.
Our conference will address the latest challenges, threats and developments in fraud prevention and white collar crime to help companies minimize exposure to risk and build effective processes and controls to identify and manage new type of risks in an advanced technological environment.
Language: English and Romanian (with simultaneous translation provided)

Registration: Conference participation fee is 89 € + VAT/ person.
The fee includes the participation in the conference sessions, coffee breaks and lunch, as well as the conference proceedings documents.
All registration fees mentioned above exclude 19% Romanian VAT.
Registration conditions: The program and the speakers are subject to change. Should the conference be cancelled due to force majeure, unavailability of the conference venue, speakers being prevented or for other good cause, the organizer reserves the right to cancel the conference. In case of cancellation all participants will be informed promptly. In this case, all registration fees will be reimbursed.

Payment: Payment can be made by bank transfer prior to the event. Please take into consideration the limited seats availability, therefore we recommend that registrations are made prior to the week of the event.

Registration conditions: The program and the speakers are subject to change. Should the conference be cancelled due to force majeure, unavailability of the conference venue, speakers being prevented or for other good cause, the organizer reserves the right to cancel the conference. In case of cancellation all participants will be informed promptly. In this case, all registration fees will be reimbursed.
Substitution and cancellation policy
After registering for the Event, if you cancel your attendance more than one week prior to the date of the Event, you will receive a full refund of the amount of your payment. If you cancel within one weeks of the date of the Event, you will not be eligible for a refund; however, substitutions can be arranged with no extra cost from within a company or organization. No refunds for no shows. Cancellation requests must be received in writing.
Data protection and sharing of contact details
The Conference Organizer will collect and store your personal datafor the preparation and execution of the conference as well as to inform you about future projects related to your sector and line of work. Your contact data will only be passed on to partners directly involved in the conference organization process as partners for follow-up purposes. If you have any questions about our privacy policy and the processing of your e-mail and related personal data, do not hesitate to write us at sales@govnet.ro
Program
08:30 - 09:00

REGISTRATION

Participants registration and welcome coffee

09:00 - 10:30

FIRST SESSION

Key Priorities for Anti-Corruption and AML Enforcement in Romania

Updates in Legislation and Regulation challenges

Beneficial ownership: Increasing transparency and ensuring compliance

Procedures and controls to comply with bribery and tax evasion legislation

Recent developments on addressing corruption in relation to public procurement

10:30 - 11:00

SESSION BREAK

11:00 - 12:15

SECOND SESSION

Third Party Fraud - Mitigate Risks in Transactions

How to perform an efficient due diligence on third-party relationships

Evaluating the consequences of vendors and third parties fraud

Ensuring the operational effectiveness of due dilligence and related antifraud programs

The Cyberfraud Threat - interactions between cyber-crime and fraud prevention

Utilising technology and data analytics as a tool to increase fraud and AML detection

12:15 - 12:30

SESSION BREAK

12:30 - 14:00

THIRD SESSION

Best Practice in Corporate Compliance and Internal Investigations - Follow the Money

E-Searches: an efficient way to manage occupational frauds
Corporate Whistleblowing Mechanisms: Effectiveness & Conflicts of Interest
Prosecution of individuals for white collar fraud in Romania - Practical challenges
Key aspects for the use of a forensic auditor and the role of the compliance officer in internal investigations
Obligations without knowledge of originator or beneficiary

14:00 - 15:00

Networking Lunch

Networking Lunch and individual meetings
Speakers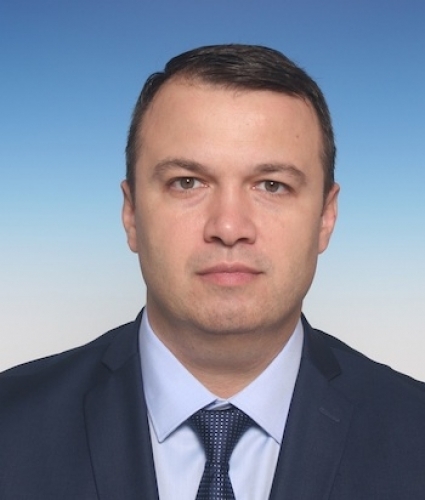 Daniel-Marius Staicu
President of the National Office for Prevention and Control of Money Laundering
Daniel Marius Staicu is the President of the National Office for the Prevention and Combating of Money Laundering, a position in which he is involved in coordinating risk and operational risk analysis, law enforcement in the field of AML / CFT and the international sanctions regime. This position complements more than 20 years of experience in the Fraud Investigation Police, where he held both executive and management positions.
He is a law graduate, an accredited trainer in various fields, a competence assessor and, last but not least, a Council of Europe evaluator - the MONEYVAL Committee in establishing the compliance of Member States' AML / CFT systems with international standards and recommendations in the field.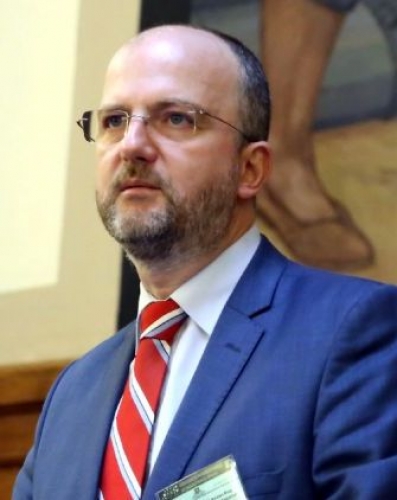 Anton Rog
Head of National Cyberint Center (CNC) within the Romanian Intelligence Service (SRI)
Mr. Anton ROG is the Head of National Cyberint Center (CNC) within the Romanian Intelligence Service (SRI). CNC is responsible for conducting 24/7 activities to discover, characterize and proactively counter cyber threats against systems and networks critical to Romania national security. Anton has held various technical development positions including software and systems design. He has also served as a Deputy Director within SRI IT&C central department. He is active with the academic community as associated professor at DRESMARA Brasov.
Anton graduated from the University of Bucharest in 1998 with a B.S. in information technology, and he received a Postgraduate degree in program and project management in 2011 from DRESMARA. He was awarded Knight of the Order Manhood and Faith in 2014 and Knight of the Order of Military Virtue in 2005 by two Presidents of Romania.
Scott Kerin
International Computer Hacking & Intellectual Property Attorney Advisor (East. Europe & Cent. Asia) U.S. Dept of Justice
Scott Kerin is a DOJ ICHIP for Central Europe, Eastern Europe, Southern Europe, and Eurasia, based out of the U.S. Embassy in Bucharest, Romania. He is an Assistant United States Attorney for the United States Attorney's Office for the District of Oregon where he was most recently a member of the Organized and Violent Crime Unit. Mr. Kerin graduated with honors in political science and history from Butler University in 1991 and received his law degree from Lewis & Clark Law School in 1996, where he was an editor on the law review. He has been a federal prosecutor for 17 years with extensive experience in violent and white-collar crimes, including murder cases, human trafficking cases, drug cases, economic fraud and environmental crimes, child exploitation cases as well as crimes perpetrated utilizing the internet, the dark web, and cryptocurrencies. He was a member of this Office's cybercrime working group. Mr. Kerin also serves as an instructor on trial advocacy, criminal procedure, and criminal law at the National Advocacy Center. Prior to becoming a federal prosecutor, Mr. Kerin worked as a Deputy District Attorney in Portland, Oregon for five years, prosecuting gang-related homicides, shootings, and robberies.
Andrei FURDUI
Head of Crime Prevention Department within the Ministry of Justice
Mr. Furdui heads the Crime Prevention Department of the Romanian Ministry of Justice, capacity in which he also manages the Technical Secretariat of the National Anticorruption Strategy and chairs the cooperation platforms organized in the framework of the Strategy, including the platform for cooperation with the business environment.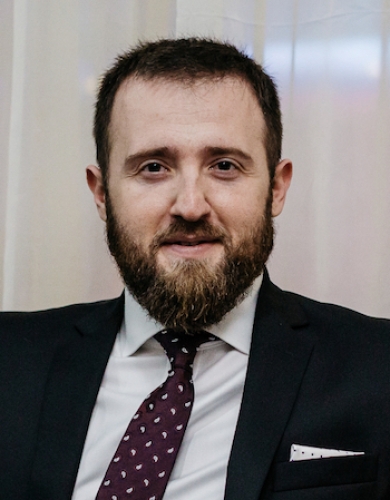 Marius Voineag
Former Chief Prosecutor - Service for Combating Economic and Financial Crimes, DIICOT
Marius Voineag is the former Chief Prosecutor, Service for Combating Economic and Financial Crimes, within the Directorate for Investigating Organized Crime and Terrorism DIICOT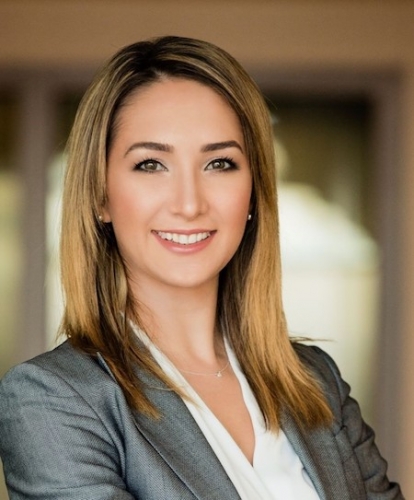 Clarisa Tesu
Associate Partner | Forensic & Integrity Services Ernst & Young
Clarisa Tesu is Associate Partner | Forensic & Integrity Services at EY Romania. She leads the Forensic & Integrity Services practice, having previously worked in the Forensic departments of several global EY offices, including Zurich, New York and London. She has over 10 years of global experience in fraud and misconduct investigations, operational reviews, as well as FCPA and Anti-Bribery and Corruption (ABAC) compliance assessments conducted in the US and internationally across Europe, MENA, CIS, South Asia and Africa. Clarisa has developed ABAC Compliance programs for industry-leading organizations and has led fraud risk assessments and operational gap reviews in order to support clients in identifying and mitigating fraud risks, and to help strengthen their internal control framework.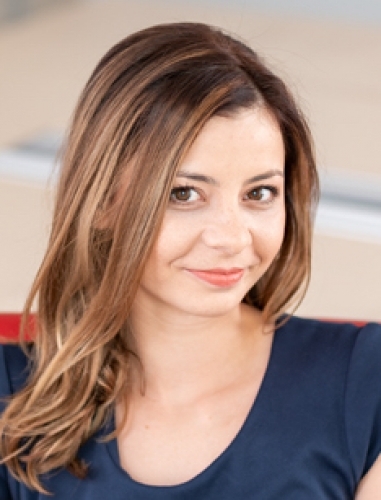 Oana Piticaş
Coordinator White Collar Crime Practice, Senior Associate, Noerr
Oana Piticaş is specialized in white collar crime, compliance & internal investigations, advising foreign and local investors in a broad range of matters related to criminal law and liability of legal entities. Oana has also experience and expertise in real estate development & transactions, civil disputes, which enables her to advise local companies and international clients on their business activities & legal challenges in Romania.
Gabriel Biriş
Founding Partner of Biriş Goran
Gabriel Biris is a founding partner of Biriş Goran and is widely regarded as one of the leading tax experts in the country. Gabriel has over 21 years of experience in Romanian tax matters, having advised clients on complex tax litigation, compliance and structuring issues. Between December 2015 and September 2016, Gabriel was Secretary of State in the Romanian Ministry of Finance, in charge of tax legislation. He represented Romania at the First Inclusive Framework of OECD's Anti-Beps Plan in Kyoto, Japan, in June 2016. During his mandate, he also promoted a future of VAT based on reverse charge with the European Commission.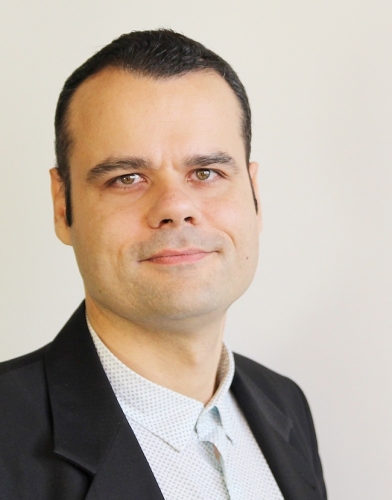 Bogdan Fratiloiu
Compliance Manager & Data Protection Officer, F. Hoffmann La Roche – Romania
Bogdan owns a licence in Law and one in Political Science and International Relations from University of Bucharest. He is a graduate of the Master Program in Corporate Affairs and Corporate Governance from State University of New York - Rockefeller College of Public Affairs and Policy. He owns the certification in compliance, "International Diploma in Compliance" from University of Manchester and he graduated the Healthcare Compliance Academy from Basel, Switzerland. In the last 2 years, Bogdan holds the deputy chair position of the AmCham Corporate Governance Committee. From this position, he developed a set of compliance documents in a partnership with Ministry of Justice in order to transfer know how from the private to the public sector.
Bogdan is currently Compliance Manager of F.Hoffmann La Roche, Romanian affiliate and worked in the past for multinational companies like Ubisoft Entertainment, Telekom, OMV Petrom.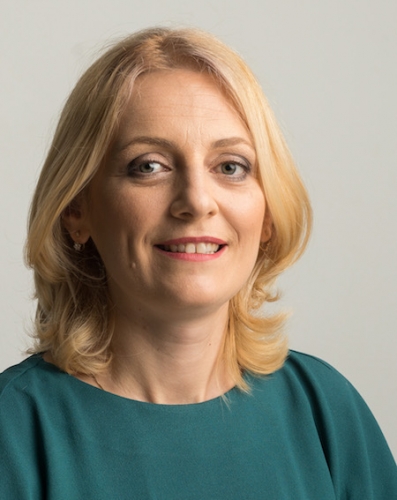 Mihaela Scarlatescu
HoL &Compliance Director at Farmexim-Help Net part of PHOENIX Group
Mihaela Scarlatescu, is a lawyer with 20 years professional experience, of which 15 dedicated to the pharmaceutical industry in an integral way - from the drug manufacturer (even from the factory), to the distributor and not lastly the experience dedicated to the chain pharmacies (national level) thus ensuring a complete connection of the patient but the medication he needs.
She currently holds the position of HoL &Compliance Director at Farmexim-Help Net part of PHOENIX Group.
She was awarded 3 consecutive times by the prestigious publishing guide Legal 500, being nominated in the first 10 lawyers in the pharma industry, including as a team (2016-2018), and in December last year she was awarded by the Publishing Houseuniversuyl Juridic within the Lady Layer Gala.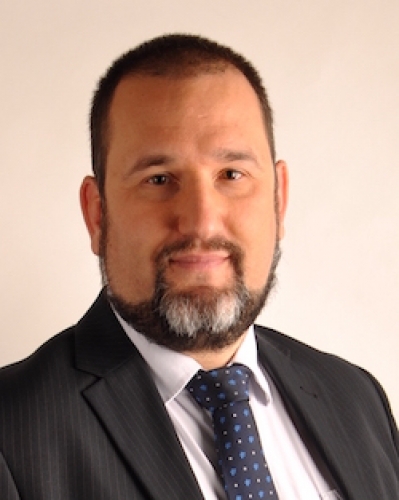 Cristian Ducu, Phd
President, European Ethics & Compliance Association
Cristian Ducu is the president of the European Ethics & Compliance Association and serves as an independent Senior Expert in Governance, Ethics, Compliance, Anti-Corruption and Sustainability since 2007. He regularly provides his expertise to private and public organisations and promotes an integrated perspective in GRECS (Governance - Risk - Ethics - Compliance - Sustainability).
He is also the President of the Supervising Commission for the Lobbying and Advocacy Transparency Registry, an independent tool developed by the Romanian Lobbying Registry Association, and, since 2019, the president of the Ethics Commission of the Insurance industry association - UNSAR. He holds a PhD from the University of Bucharest and he specialized in Applied Ethics (with a special emphasis on Business Ethics and others subfields). Cristian is specialized in non-financial audits as well, being one of the few Romanian experts in Ethics Audits. His work takes him across Central and Eastern Europe, Russia included.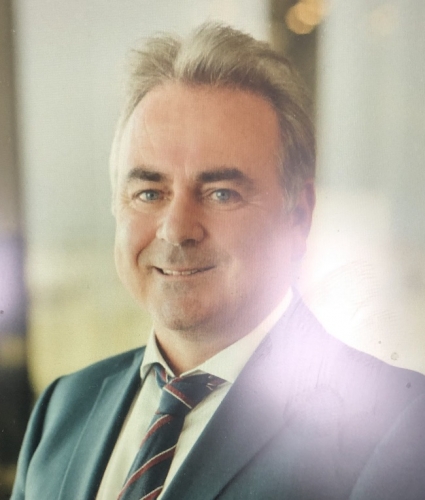 Michael McNEIR
Trainer in Anti Money Laundering- Criminal and Terrorism Financing
Michael McNEIR specialises in Financial Investigations linked to Criminal and Terrorism Financing, Dirty Money, Bribery & Corruption, AML with links to Art, the London Property Market and other areas of Financial Crime. He was previously a Detective and Financial Investigator with the Metropolitan Police New Scotland Yard , in high profile Homicide & Terrorism investigations utilising financial investigations before moving into the Financial Asset Confiscation and Enforcement Dept. with the focus of depriving convicted criminals of their assets. Michael moved to Bucharest in 2019 and took up a position as Manager within the Deloitte Financial Advisory/Forensic Investigation Dept. and has acquired an ICA International Diploma in Criminal and Terrorism Financing with the International Compliance Association and Wilmington Group with merit. Michael is based in Bucharest, Romania and has set up his own business named FORVM Financial Advisory Solutions and Training.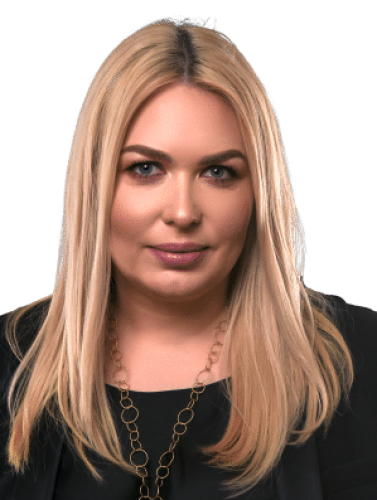 Simona Pirtea
Member of the Association for Preventing and Combating Fraud
Simona is an active member of the Association for Preventing and Combating Fraud, involving in her activity for the Association her double-headed experience, as a lawyer specialised in both criminal and business law. She has extensive expertise in dealing with important multinational companies coming from several major industrial areas such as IT, e-commerce, telecommunications, banking, heavy industry, real estate, civil & industrial constructions and pharma, being also highly experienced in working with governmental and European institutions on matters regarding national security, economic strategies, strategic planning and risk management.
Simona is also notable for being a lecturer with the Superior Institute of Law and Economics Barcelona, Spain and for having won numerous awards for her business-oriented approach as a business and criminal lawyer.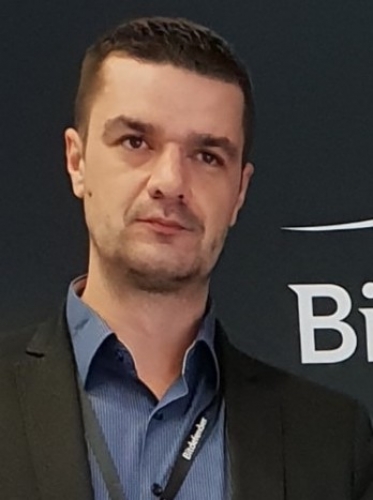 Andrei Ionita
Business Development Manager Bitdefender
Andrei Ionita – Business Development Manager Bitdefender. Helping large Enterprises and Government institutions to secure their environment.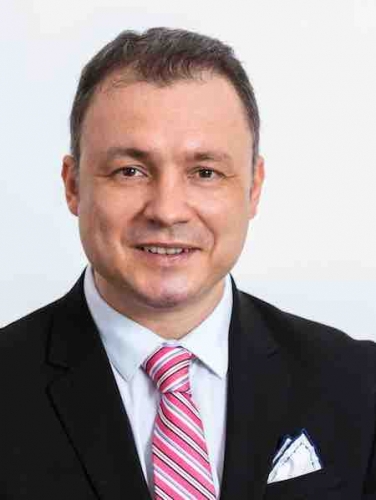 Gabriel Albu
Founding & Managing Partner Albu-Legal
Gabriel Albu has a solid and diverse experience in the corporate field, assisting and representing a large number of companies - multinational and local - and also individuals within them, in complex criminal proceedings, under national jurisdiction and also with international elements. Prior to focusing on criminal law practice, Gabriel was part of leading multinational law firms as Linklaters, CMS Cameron McKenna and Salans (now Dentons).
Since 2005 Gabriel has begun the practice of criminal business law. Starting with 2008, in an independent environment, Gabriel has dedicated himself to this field of activity, being one of the pioneers of this field of professional practice in Romania - the white collar crime, practiced at the professional level of sophistication to which it is understood today. Over the years, Gabriel Albu has been involved in a large number of high-level criminal cases in Romania. The lawyer managed complex cases, at the highest level of representation, involving mainly accusations of tax evasion and fraud against the financial interests of the European Union, accusations of corruption, financial fraud, work related crimes, capital market and public procurement fraud. The most recent success achieved by Gabriel Albu was the case publicly known as "Rompetrol II", where his team managed to obtain the dismissal of the criminal charges, confirming that the multiple discussions and controversies raised over time do not fall under criminal law, respectively they do not find their place in front of the criminal judicial authorities of the Romanian state.
Sponsors
Premium Partners
BIRIS GORAN
The law firm of Biriş Goran was launched in 2006 by senior attorneys and close friends practicing in international law firms in the region. Since then, we have quickly established ourselves as counsel of choice for heavyweight international investors and local entrepreneurs alike. Chambers Europe and Legal 500 have listed us as top practices in Romania for our areas of specialty: Tax, Real Estate, Corporate/M&A, Competition/Antitrust and IP, IT & Media. In addition, Romanian and foreign media outlets routinely also award us with distinctions such as "law firm of the year" when it comes to our "bread-and-butter" practice areas.

Albu-Legal
Albu-Legal is the newboutique law firm, specialized in white collar crime, criminal and administrative prevention, internal and anti-fraud investigations, human rights protection procedures, defense of the crime victims' rights, as well as in any related litigation and non-litigation issues. Albu-Legal's competencies focus in particular on the assistance provided to clients such as international investment funds, industrial equipment suppliers, oil companies, national, regional and global, international infrastructure and construction companies, global pharmaceutical companies, public service companies, international consulting companies, multinational and local companies from food industry, regional communications companies, regional real estate investment companies, European and international financial and banking groups, local and regional IT companies, but also to individuals in business executive positions.
Ernst & Young
EY is a global leader in assurance, tax, transaction and advisory services. The insights and quality services we deliver help build trust and confidence in the capital markets and in economies the world over. We develop outstanding leaders who team to deliver on our promises to all of our stakeholders. In so doing, we play a critical role in building a better working world for our people, for our clients and for our communities.
EY refers to the global organization, and may refer to one or more, of the member firms of Ernst & Young Global Limited, each of which is a separate legal entity. Ernst & Young Global Limited, a UK company limited by guarantee, does not provide services to clients. For more information about our organization, please visit ey.com.

NOERR
Noerr is one of the top European law firms with 480 professionals in Germany, Europe and the USA. We deliver real value to our clients by devising and handling the right solutions to complex and sophisticated legal matters. The Noerr difference is our unique combination of legal excellence, creative thinking, international experience and in-depth industry knowledge. Together with our tax advisers, auditors and management consul­tants, we also develop sustainable solutions for finance and management.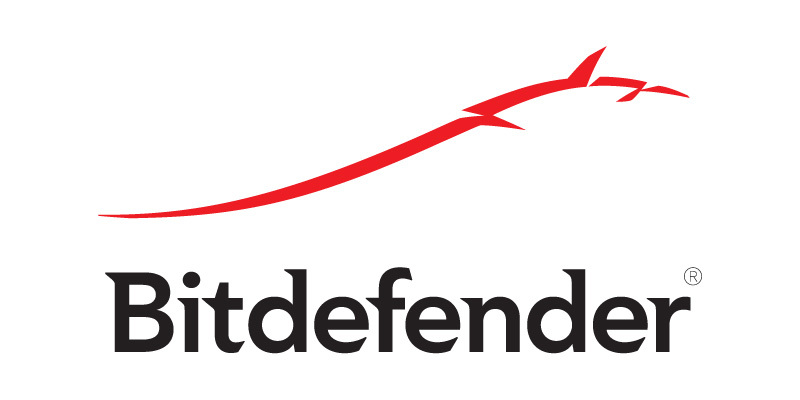 Bitdefender
Bitdefender is a global computer security company that provides revolutionary protection against complex threats to 500 million users in over 150 countries. Since 2001, Bitdefender has developed internationally recognized security technologies for the residential market and corporations and has become a trusted provider for the protection of hybrid terminals and infrastructures. The research and development activities carried out over the last 16 years and the strategic partnerships allow Bitdefender to offer its clients solid and reliable security solutions. More information is available at http://www.bitdefender.ro/

S.P.I.A. - SECRET PRIVATE INVESTIGATIONS AGENCY
Founded in 2012, SPIA has become one of the most experienced companies in the field of private investigation services, proving to be a remarkable partner for different multinational companies, leaders in their fields of activity. For over 15 years, SPIA investigators have been actively involved in investigating particularly difficult cases in industries such as energy, insurance, agriculture and real estate. We realize how important information is, which is why we want to help any partner through high quality informational products. The vast experience we have gained in corporate investigations forces us to meet the highest standards of efficiency and performance.
Supporting Organizations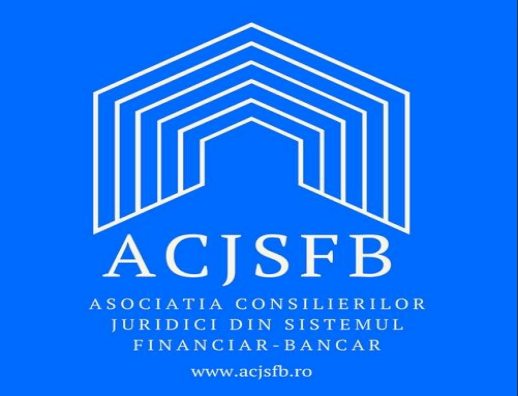 The Romanian Association of Banking and Financial Advisers (ACJSFB)
The Romanian Association of Banking and Financial Advisers (ACJSFB), founded in 2004 in order to create the necessary framework for promoting and supporting the professional interests of the legal advisers from the financial-banking system, to improve the legal framework of its activity, to protect and promote the rights of its members while they perform their activity as legal advisers.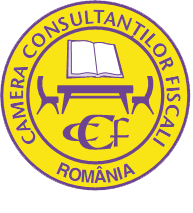 The Chamber of Tax Advisors
The Chamber of Tax Advisors is a professional organization of public utility, a non-profit legal entity, seated in Bucharest, 61 Alexandru Constantinescu Street, district 1, which includes tax advisors and assistant tax advisors who have acquired this status, as well as tax consultancy companies authorized by the Chamber, in accordance with the provisions of Government Ordinance no. 71/2001 on the organization and exercise of the tax consultancy activity, as subsequently amended and supplemented. The Chamber is the competent authority which organizes, coordinates and authorizes the activity of tax consultancy in Romania, ensures access to the profession of tax advisor and protects the legitimate interests of its members, in accordance with the law.
Media partners
Venue
Hotel Intercontinental
BUCHAREST
Phone:
The Participation fee for this event is 89 Euro + VAT/ person.
For information on participation and group discounts, contact us at sales@govnet.ro
Substitution and cancellation policy
After registering for the Event, if you cancel your attendance more than one week prior to the date of the Event, you will receive a full refund of the amount of your payment. If you cancel within one weeks of the date of the Event, you will not be eligible for a refund; however, substitutions can be arranged with no extra cost from within a company or organization. No refunds for no shows. Cancellation requests must be received in writing.
Data protection policy
The use of our website is possible without providing personal information. Data that a user enters into our contact form is used by Govnet Conferences solely for contacting purposes. Our web sites do not record any personal data (e.g., names, addresses, telephone numbers or e-mail addresses) unless you voluntarily provide such information (e.g., by registering, in surveys, etc.), have given your consent or we are permitted to do so by laws governing the protection of your privacy.
The conference organiser will collect and store your personal data for the preparation and execution of the conference as well as to inform you about future projects related to your sector and line of work. Your contact data will only be used for matters directly involved in the conference organisation process and for follow-up purposes.
If you have any questions or request about our privacy policy and the processing of your e-mail and related personal data, do not hesitate to write us at: sales@govnet.ro