Events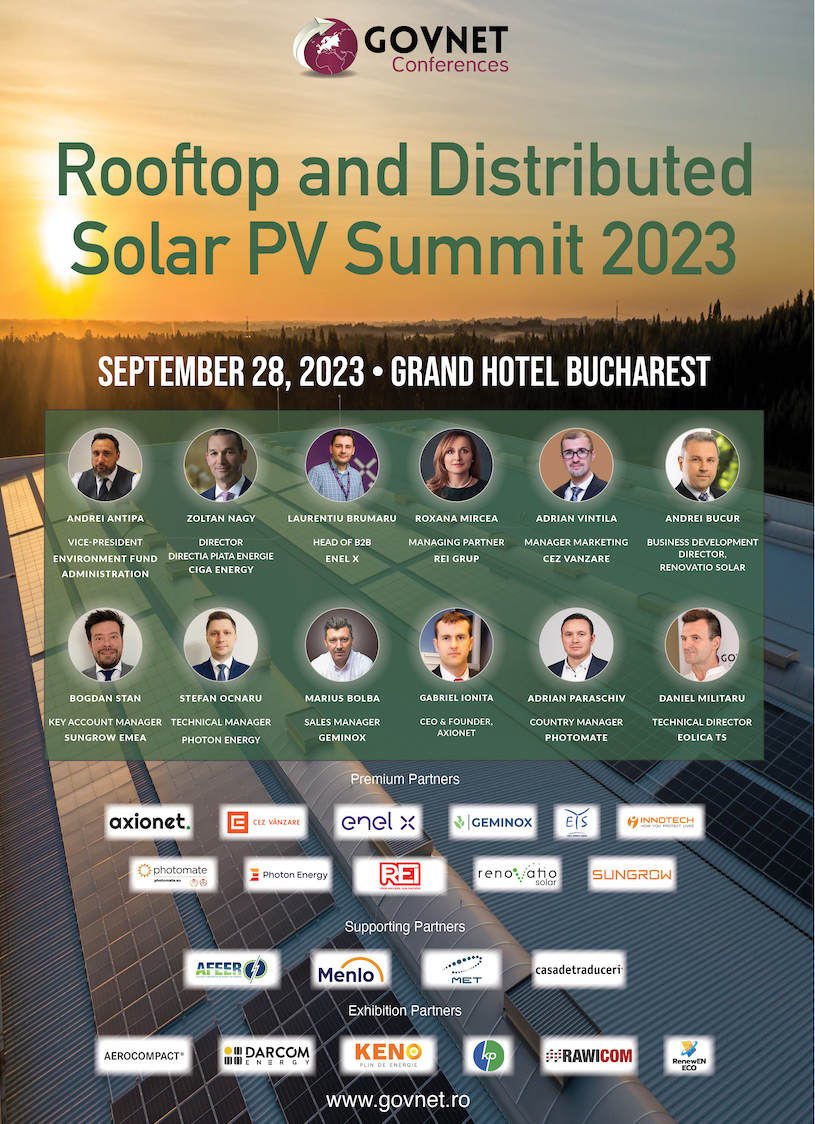 Rooftop and Distributed Solar PV Summit 2023
September 28, 2023, GRAND HOTEL BUCHAREST, BUCHAREST
Rooftop and Distributed Solar PV Summit 2023
September 28, 2023 • Bucharest
Rooftop & Distributed Solar PV Summit 2023 will bring together solar PV project developers, distribution companies, installers, storage system integrators, together with beneficiaries such as Commercial and Industrial customers, public institutions, financing institutions and other industry players to examine the opportunities, business cases and technologies in developing distributed solar.
Join us on September 28, 2023 in Bucharest to find the opportunities for business ventures in the booming small-scale distributed solar market segment.
The Rooftop & Distributed Solar Summit 2023 is the only event that brings together small and distributed solar energy solution providers with potential clients.
Join us to see how the adoption of distributed energy resources is transforming the traditional centralized electricity generation and distribution model into a more flexible, resilient, and sustainable system. By spreading energy generation across many small-scale sources, distributed energy can improve the overall efficiency, reliability, and security of the electricity grid, as well as reduce the carbon footprint.
The rise of distributed energy also presents new business opportunities, regulatory challenges, and operational issues that need to be understood and addressed.
The Rooftop & Distributed Solar Summit 2023 offers many avenues of education to understand these new business models.
Some of the discussion topics include:
Drivers & challenges for rooftop solar PV in Romania
Tips for PV self-consumption with and without surpluses
Regulations and legislations on self-consumption
Technical solutions for solar self-consumption
Business models for prosumers
Rooftop Solar PV for Commercial, Industrial and Public Sector Buildings
Make sure to book a place!
Language: Romanian and English (with simultaneous translation in Romanian)
Registration Options:
- Rooftop & Distributed Solar PV Summit 2023 participation fee is 129 € + VAT/ person.
The program and the speakers are subject to change. Should the conference be cancelled due to force majeure, unavailability of the conference venue, speakers being prevented or for other good cause, the organizer reserves the right to cancel the conference. In case of cancellation all participants will be informed promptly. In this case, all registration fees will be reimbursed.
Registration conditions: The program and the speakers are subject to change. Should the conference be cancelled due to force majeure, unavailability of the conference venue, speakers being prevented or for other good cause, the organizer reserves the right to cancel the conference.
Data protection and sharing of contact details
The Conference Organizer will collect and store your personal datafor the preparation and execution of the conference as well as to inform you about future projects related to your sector and line of work. Your contact data will only be passed on to partners directly involved in the conference organization process as partners for follow-up purposes. If you have any questions about our privacy policy and the processing of your e-mail and related personal data, do not hesitate to write us at sales@govnet.ro
Program
08:30 - 09:30

REGISTRATION

Participants registration and Welcome Networking Coffee

09:30 - 11:30

FIRST SESSION

KEY ASPECTS AND CHALLENGES IN ROOFTOP SOLAR PROJECTS




SPEAKERS:

Andrei ANTIPA – Vicepresident, Environment Fund Administration (AFM)

Zoltan Nagy - Director Energy Market, CIGA Energy

Laurentiu BRUMARU – Head of B2B, Enel X

Adrian VINTILA - Marketing Manager, CEZ Sales

Roxana MIRCEA - Managing Partner, REI Grup

Andrei BUCUR - Business Development Director, Renovatio Solar

Moderator: Adrian ION - General Manager, GovNET Romania




DISCUSSION TOPICS:

Regulations and legislative news regarding self-consumption and prosumers

Permitting issues influencing the development of rooftop PV projects

Energy communities for self-consumption: framework, practices and tools

What are the main bottlenecks in the development of distributed energy projects?

Prosumer Models and Current Status - Pros and Cons for Network Injection

Analysis of Prosumer Behavior in the Electric Network

Fimamcing programs available to support investments in rooftop photovoltaic projects in Romania

How to finance a photovoltaic project? What makes the difference? Correct analysis of the project




11:30 - 12:00

SESSION BREAK

Networking Coffee Break Sponsored by Solar Today


Meetings in the Expo Zone




12:00 - 14:00

SECOND SESSION

PRACTICAL PERSPECTIVES FOR THE DEVELOPMENT OF PHOTOVOLTAIC

PROJECTS FROM EPC CONTRACTORS AND EQUIPMENT SUPPLIERS




SPEAKERS:

Adrian PARASCHIV - Country Manager, Photomate

Marius BOLBA - Sales Manager, Geminox

Bogdan STAN - Key Account Manager, Sungrow EMEA

Stefan OCNARU - Technical Manager, Photon Energy

Gabriel IONITA - CEO & Founder, Axionet

Daniel MILITARU – Technical Director, Eolica TS




Moderator: Adrian ION - General Manager, GovNET Romania




DISCUSSION TOPICS:

EPC Contractor Challenges in Rooftop PV Projects

The balance between development costs and the financial viability of a project. Essentials for ROI.

Supply chain impact on equipment availability and costs

Storage solutions for PV energy

Technical solutions for self-consumption of solar energy

Current characteristics of the development of a successful Rooftop PV project in Romania

Get some practical insights from developers, construction companies and EPC contractors




14:00 - 15:30

NETWORKING LUNCH

Networking Lunch and Individual Meetings in the Expo Zone
Speakers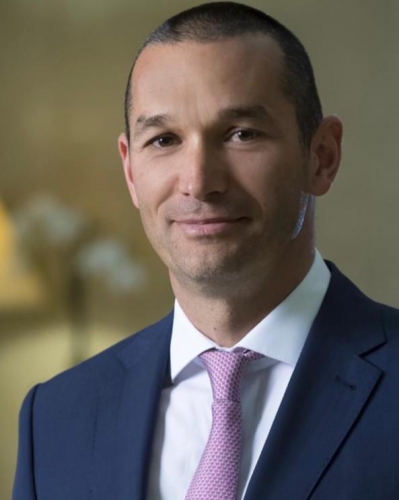 Zoltan Nagy
Energy Market Department Director at Ciga Energy
Zoltan Nagy – Bege is the Director responsible for Energy Markets at CIGA ENERGY. He is also an Associate Professor at the Bucharest University of Economic Studies.
Mr. Nagy as more than 17 years' experience working on energy regulatory activities since 2007 as General Director for gas market, regulations for electricity, renewables, energy efficiency and cogeneration.
Between October 2017 and April 2023 Mr. Zoltan Nagy – Bege was Romanian Energy Regulatory Authority (ANRE) Vice-President and the Head of the Energy Efficiency Department within ANRE.
Prior to working to the Romanian Energy Regulatory Authority (ANRE), Mr Zoltan Nagy- Bege has an important activity since 2000 on managing companies and being member on regulatory board for the Romanian administration.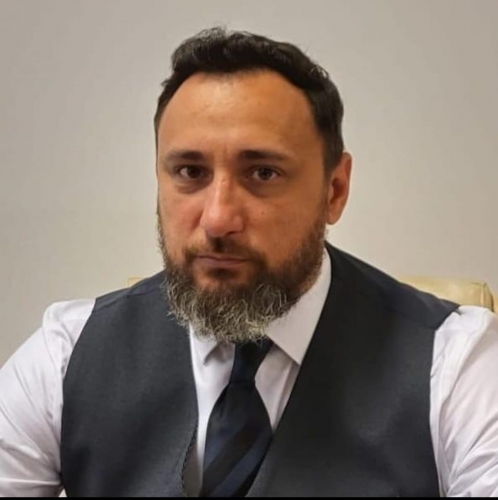 Andrei Antipa
Vice-president, Environment Fund Administration (AFM)
Andrei Antipa is the Vice-president of the Environment Fund Administration (AFM).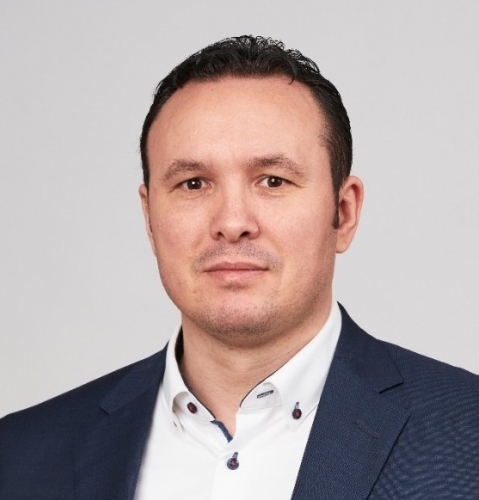 Adrian Paraschiv
Country Manager, Photomate
Goal oriented leader and business enthusiast with over 15 years experience in sales and procurement management at international level for an international distribution company. His greatest strength is business awareness, which enables him to permanently streamline commercial policies.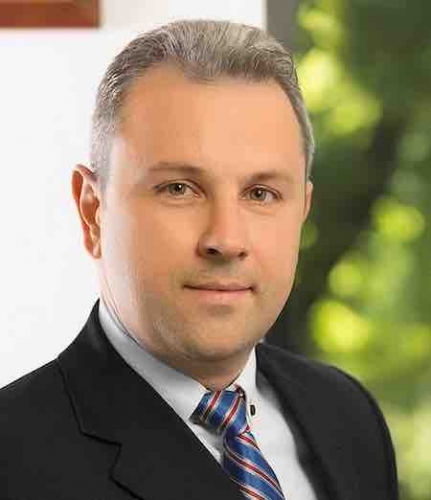 Andrei Bucur
Business Development Director – Renovatio Solar
Andrei Bucur is the Business Development Director at Renovatio Solar, a renewable energy company based in Romania. With over 10 years of experience in the field of solar energy, Andrei has a vast knowledge of the renewable energy market and state-of-the-art technologies. Within the company Renovatio Solar, he coordinates his development team to create innovative projects that meet the needs of customers and contribute to the sustainable development of renewable energy both in Romania and internationally.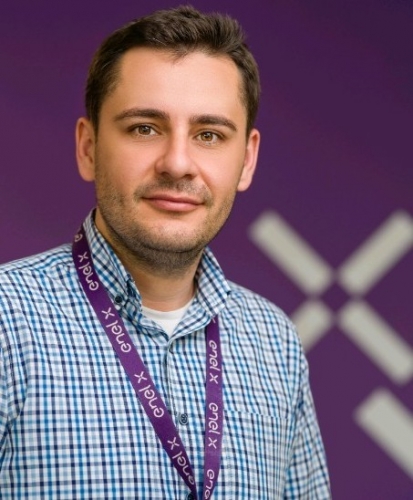 Laurentiu Brumaru
Head of B2B at Enel X Romania
Laurentiu Brumaru is the Head of B2B at Enel X Romania, overseeing the division's strategy as well as client relations. He has 7+ years' experience in developing Enel X portfolio with new products and services according to global and local trends in the industry, providing state-of-the-art technology from the best suppliers. Laurentiu also supervises business operations with ensuring profitability, forecasting sales targets and executing them in a specific time frame.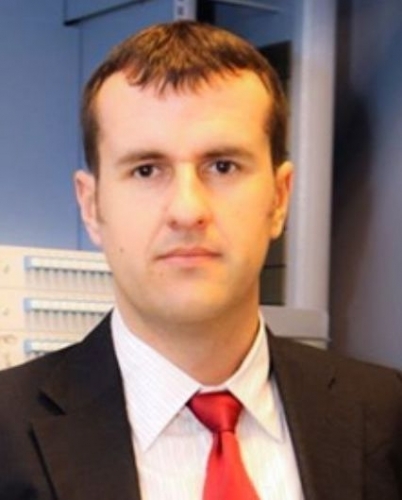 ​Gabriel Ionita
Founder & CEO AXIONET
A graduate of the Faculty of Electronics, Telecommunications and Information Technology - Politehnica University of Bucharest in 1999, executive master's degree in business administration (EMBA) obtained at the University of Bucharest and at Tiffin University in Ohio, USA in 2007 , founder & CEO AXIONET, an M2M&IoT, EV Charging(CPO) and Solar Services and Solutions (EPC and Distributor) Provider.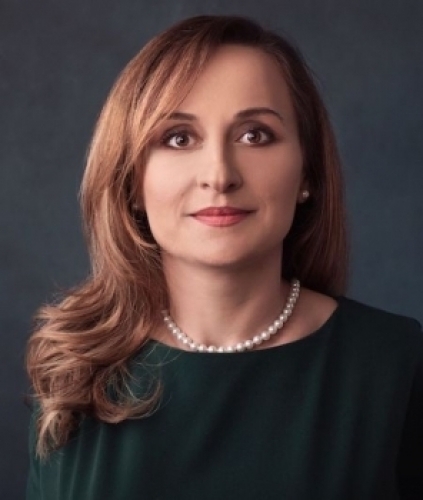 Roxan Mircea
Managing Partner REI Grup
Roxana Mircea is one of the pioneers of consultancy services to attract financing through European funds or state aid for start-ups, SMEs and big companies on the Romanian market. With more than 12 years experience in consultancy, Roxana Mircea and the REI team have successfully managed to attract financing for over 250 projects at national level so far. Roxana Mircea was a kindergarder teacher before her career in professional consulting services and after the educational period she started working in two companies where she held positions within sales and marketing departments. Since 2008, after Romania's integration in the EU, Roxana has been in the field of the Structural Funds.
Since 2012, Roxana Mircea has also been the president of the Women Association of Rural areas (AFMR), a non-governmental organization which currently carries out social projects worth over 5 million euros and which aims to identify the means of supporting personal and professional development for women living in rural areas, so that they enjoy a better life and contribute to the development of the communities they live in.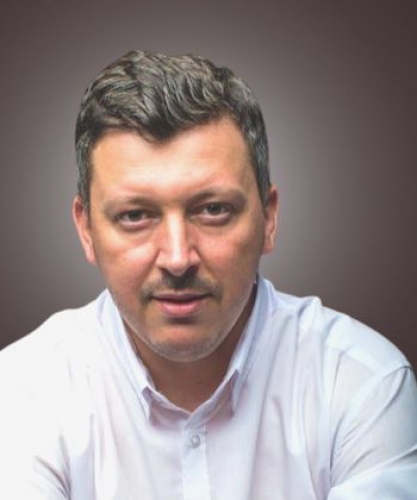 Marius Bolba
Energy Engineer GEMINOX
With an extensive experience in the energy industry, covering both the oil and renewable energy sectors, Marius Bolba is one of the thought leaders in this dynamic and ever-changing field. Marius has contributed to numerous innovation and sustainable development projects.
Marius is a graduate of the Technical University of Cluj-Napoca, where he deepened his engineering fundamentals and cultivated a passionate interest in sustainable energy technologies. With a remarkable talent for balancing commercial and sustainability needs, Marius is an authoritative voice in integrated energy solutions.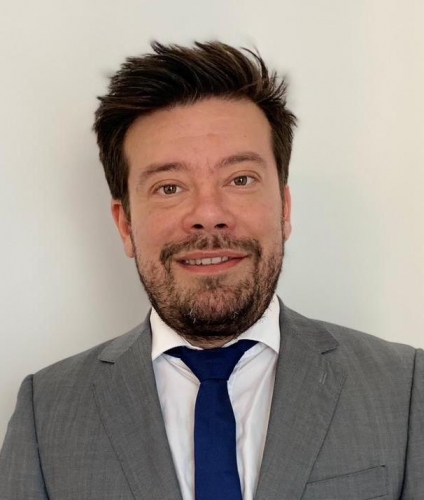 Bogdan Stan
Key Account Manager for Sungrow
Key Account Manager for Sungrow, responsible for development of residential, commercial & utility market in Romania. He is a Sales Manager with 15 years of experience. Passionate about Technology, Energy Efficiency, Green Energy and ICT, Bogdan is convinced that advancements in technology will make the world a better place.
Stefan Ocnaru
Technical Manager at Photon Energy
Stefan Ocnaru holds the role of Technical Manager for Photon Energy in Romania, overseeing the company's global efforts in providing solar energy and clean water solutions. With over a decade of experience in team coordination, he plays a key role in developing renewable energy projects and energy efficiency.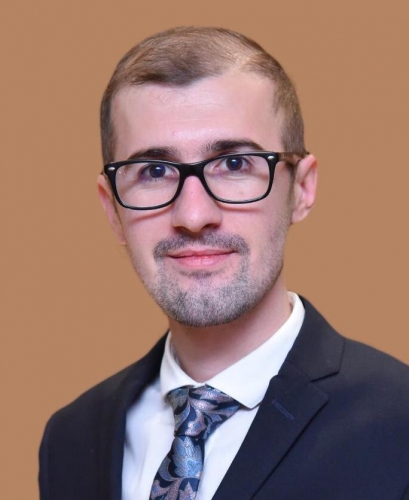 Adrian Vintilă
Marketing Manager, CEZ Vanzare
Adrian Vintilă has 11 years of experience in the energy sector. Currently, he is the Marketing Manager at CEZ Vânzare, part of CEZ Romania Group.
Throughout his tenure at the company, in various and complex roles, Adrian has been involved in operational projects, product development, marketing campaigns, as well as initiatives to promote energy efficiency.
Adrian coordinated the campaign under the motto "On-Demand and Worry-Free Photovoltaic Systems for #athome," through which CEZ Vânzare provided complete consultancy in accessing non-reimbursable funds and became the first electricity and natural gas supplier, along with its partners, to install photovoltaic systems for #athome as part of the EFA program.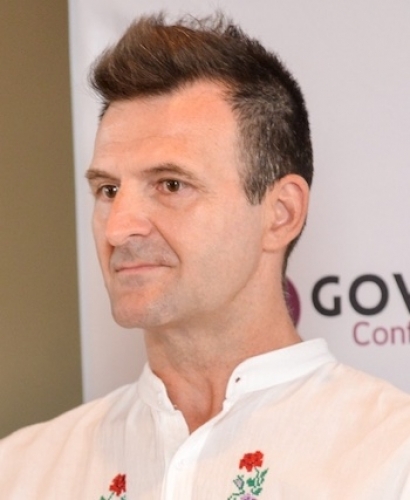 DaniEl Militaru
Technical Manager Eolica Technical Solutions
Mr. Militaru is a man of heights, addicted to mountains, an avid mountain climber. He is a certified IRATA technician, a mountain rescuer and gifted trainer.
He coordinates Eolica's Division of Safety at height, a business created from passion and experience. Mr. Militaru's key words are: Build and develop, Cooperation and partnership, Allegiance and respect.
Sponsors
Supporting Organizations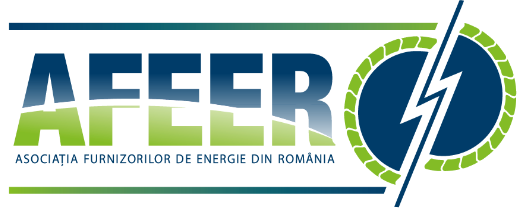 AFEER Association of Electricity Suppliers in Romania
Established at the end of 2006, AFEER-the Romanian Energy Suppliers Association is a professional, non-governmental, nonprofit, independent and apolitical organization, being the only professional association dedicated to electricity suppliers in Romania. Its main mission is to facilitate institutional dialogue between members and authorities or between the Association and other organizations in a professional and transparent setting.
AFEER manages to gather at the same table, companies that naturally compete in the market but who share with each other their opinions and the problems they are facing, in the desire to solve them.
Since its establishment, AFEER has significantly expanded its membership with some of the most important suppliers in the electricity market, domestic and foreign enetities, private or state-owned companies.
Media partners
Venue
Grand Hotel Bucharest
BUCHAREST
Phone:+40 21 3102020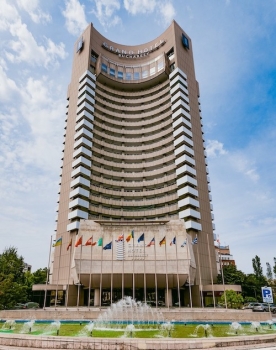 The Rooftop and Distributed Solar PV Summit 2023 will take place at the Grand Hotel Bucharest (former Intercontinental Bucharest).
The 5-star Grand Hotel Bucharest is located in University Square, right next to the National Theater and a short walk from the Old Town and offers spectacular views of downtown Bucharest.
Participation details:
- The participation fee for 2023 edition of
Rooftop and Distributed Solar PV Summit 2023
event is

129 Euro+ VAT/person

.
EARLY BIRD Discount 15% for Registration and payment by August 30, 2023.
NOTE:
- After registration, you will receive an invoice. Payment can only be made by bank transfer and must be processed by the event date.
The fee includes participation in conference sessions, coffee breaks and lunch, as well as speaker presentations. All registration fees mentioned above are exclusive of 19% VAT.