Events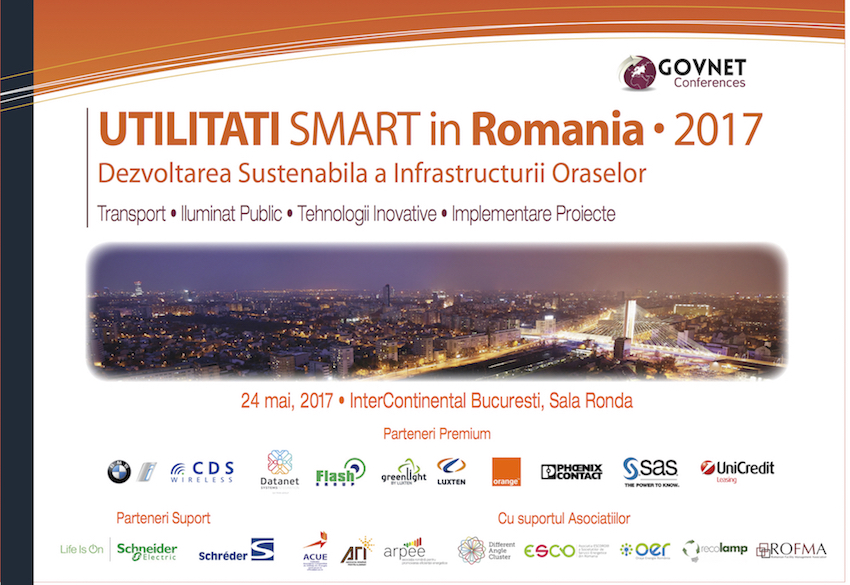 SMART Utilities Romania 2017 - Building Future Cities Infrastructure
May 24, 2017, HOTEL INTERCONTINENTAL, BUCHAREST
With cities constantly growing and expanding urban developments, the pressure on public utilities becomes a concern. Aging infrastructure forces the planning of future utilitiy services on new models with a SMART approach.
Whilst modern technologies emerge to help urban developments become more efficient and sustainable, policies being implemented across Romania should facilitate this smart city progression.
This forum features insights into the evolution of technologies to ensure an efficient development of Romania's cities.
Policies for developing Smart Cities through a modern infrastructure

Smart Electricity, Water & Gas Projects

Lighting - creating a safe and modern urban environment

e-mobility infrastructure

Smarter Energy distribution and metering

Data Analytics & The Internet of Things

Smart Innovations & Consumer Engagement

Hotel: Exclusively for you we have got a limited number of rooms available at special rates in the InterContinental Hotel Bucharest. In order to accommodate you together with the other participants, please reserve your room by no later than one week before arrival.

Data protection and sharing of contact details

The Conference Organizer will collect and store your personal data for the preparation and execution of the conference as well as to inform you about future projects related to your sector and line of work. Your contact data will only be passed on to partners directly involved in the conference organization process as partners for follow-up purposes.

If you have any questions about our privacy policy and the processing of your e-mail and related personal data, do not hesitate to write us at sales@govnet.ro
Program
08:30 - 09:00

INREGISTRARE




Inregistrarea participantilor si cafea de bun venit




09:00 - 10:30

PRIMA SESIUNE PLENARA




DEZVOLTAREA SERVICIILOR DE UTILITATIII PUBLICE ÎN ORASELE MODERNE

Viziunea autoritatilor asupra dezvoltarii infrastructurii de utilitati publice si parcursul de implementare
Provocarile tehnice, legislative, bugetare si nu numai, intampinate in proiectarea, implementarea si dezvoltarea
proiectelor la nivelul autoritatilor locale
Cetateanul, actor principal al procesului de dezvoltare a oraselor inteligente
Întelegerea si evaluarea nevoilor comunitailor locale în dezvoltarea proiectelor de infrastructura de utilitati
Oportunitati de finantare a Proiectelor Verzi




VORBITORI

Moderator sesiune: Marius Bostan - Initiatorul proiectului SmartCity Alba Iulia 2018 si fost Ministru al Comunicatiilor si Tehnologiei Informatiei

Decebal Fagadau - Primar, Municipiul Constanta
Nicolae Barbu - Primar, Municipiul Giurgiu
Magdalena Iuga - Director Executiv, Directia Generala Infrastructura si Servicii Publice, Primaria Municipiului Bucuresti
Diana Tenea - Director General, Directia Generala Dezvoltare Teritoriala din cadrul MDRAP
Cristinel Olaru - Manager Public, Directia Generala Administratie Publica MDRAP Fonduri Europene
Bianca Niste - Vendors Relationship Director, UniCredit Leasing Romania

10:30 - 10:45

SESSION BREAK


Pauza de cafea si sesiune de intalniri participanti

10:45 - 12:00

A DOUA SESIUNE




ILUMINATUL PUBLIC - CONCEPTE PENTRU SIGURANTA SI EFICIENTA IN MEDIUL URBAN

Gestionarea inteligenta a iluminatului public pentru un mediu urban calitativ, sigur si eficient energetic
Infrastructura urbana. Orasul inteligent - solutii pentru controlul iluminarii
Smart Lighting si Big Data Analytics
Iluminat public pregatit pentru viitor si interactiune. Inteligent, adaptat si multifunctional
Obligatii legale privind gestiunea deseurilor din echipamente de iluminat

VORBITORI

Carmen Badici - Inginer echipa "Light Smart System" Divizia Cercetare, Inovare, Dezvoltare, Luxten Lighting Company
Cristian Patachia - Development and Innovation Manager, Orange
Catalin Lepinzean - Product Manager, Phoenix Contact
Dan Vatajelu - General Manager, Flash Lighting Services
Roxana Sunica - Marketing Manager, Asociatia Recolamp

12:00 - 13:00

A TREIA SESIUNE




INOVAREA SI DEZVOLTAREA SOLUTIILOR SMART ÎN INFRASTRUCTURA ORASELOR

Infrastructura de transport - concepte de management inteligent al traficului
Aplicatii pentru sisteme IoT LoRaWAN: telecitire contoare de apa, monitorizare echipamente de la distanta
Retele radio de tip mesh - o solutie de comunicatie pentru contoarele inteligente de energie electrica
SAS Energy Forecasting

VORBITORI

Catalin Boghiu - Sef Birou, Managementul Traficului Primaria Municipiului Iasi
Dorian Hodorogea - Analytics Presales Consultant, SAS Analytical Solutions
Gabriel Musat - Director Executiv Adjunct, DataNet Systems
Ovidiu Ratiu - Chief Executive Officer, Control Data Systems

13:00 - 14:00

MASA DE PRANZ

Masa de pranz si discutii participanti
Speakers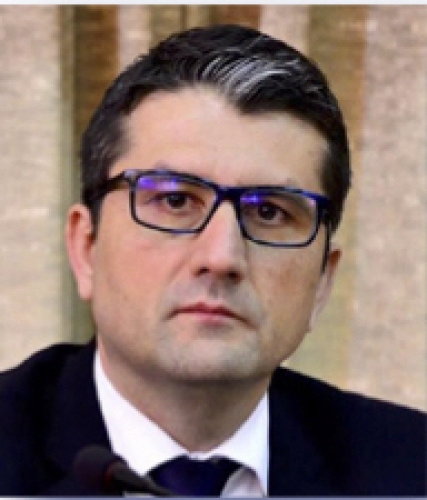 Decebal Făgădău
Mayor of Constanta
Mr. Decebal Făgădău was elected the Mayor of Constanta in June 2016.
Previously, he was Mayor ad interim of Constanta from May 2015 to June 2016, Deputy Mayor of Constanta from February 2009 to April 2015, Local Counselor of Constanta City Council from June 2008 to June 2016 and General Director of Constanta Natural Sciences Museum Complex.
An economist by profession, Mr. Decebal Făgădău participated in several trainings on international relations, project elaboration and management, and is member of the Balkan Environmental Association (B.E.N.A.), of the executive board of Constanta Metropolitan Area and of the National Committee of the Coastal Zone.
In his current mandate, the four major directions of the development of Constanta as as a smart city are: safe city - the safety of the citizens, tourits and investors, mobility city - separating the flows of the inhabitans from the tourists, as well as the goods and services, energy city - both vibrant and environmentally friendly and e-city: creating applications so that the inhabitants, tourists and investors of Constanta have instant access to all the necessary information.
Nicolae Barbu
Mayor of Giurgiu
Mr. Nicolae Barbu was electred Mayor of Giurgiu in May 2012.
He studied accountancy and finance at the University, he started as a Loan Officer at the Romanian Bank of Investment and became after that an entrepreneur, starting his own business. Mr. Nicolae Barbu was the president of "Danubius" Rotary Club and also of one of the most important local foundation for social solidarity.
The mayor of Giurgiu, Nicolae Barbu, was also a town councillor, until 2012 when he become a mayor, for the first time, as independent, and in 2016 was re-elected from the social democrats. He developed a lot of local, national and european projects and now he is working on an ambitious project – Giurgiu Smart City- sustainable and integrated development.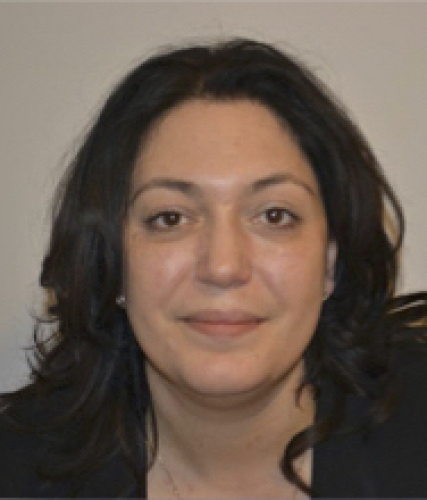 Diana Tenea
General Director of Directorate Generale for Regional Development and Infrastructure, Ministry of Regional Development MDRAPFE
Diana Tenea is the general director of Directorate Generale for Regional Development and Infrastructure, the structure from the Ministry of Regional Development, Public Administration and European Funds which is in charge with regional and territorial development, urban planning, housing, construction and public works.
With more than 25 years experience in research and development in construction, as an engineer, lecturer Ph.D, projects coordinator, director, Mrs. Tenea coordinates the improvement of the regulatory and strategic framework in above mentioned fields, and manage the most important program with national funds – National Program for Local Development.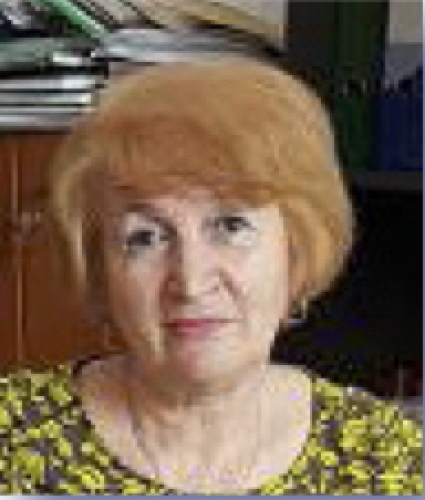 Magdalena Iuga
Executive Director, General Directorate for Infrastructure and Public Services Bucharest Municipality
Ms. Magdalena Iuga is the Executive Director of the General Directorate for Infrastructure and Public Services Bucharest Municipality - Public Utilities Department. Her professional tasks are related to the waste management, sanitation and public toilets service, the water and sewage service, hydrotechnical services, thermo energy service, the monumental and architectural street lighting service, the Municipal Unit for Monitoring of Community Utilities Services
She coordinates the elaboration of: the strategies, regulations, normative acts at the local level of the tender dossiers and the awarding documentation for public services sanitation, rental, location and maintenance of public toilets, water and canal supply, hydrotechnical, thermoenergetic, monumental street lighting and architectural design.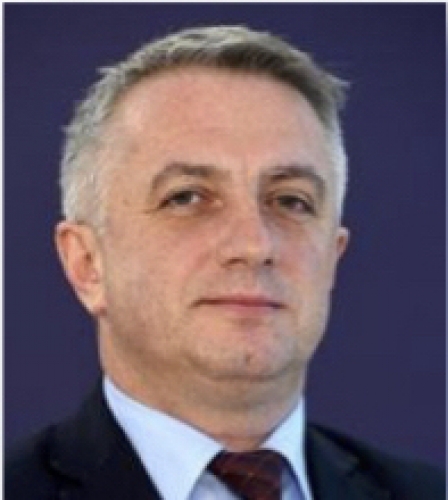 Marius Bostan
Alba Iulia Smart City 2018 program initiator and former Minister for Information Technology
Mr. Marius Bostan is the innitiator of the Smart City Alba Iulia 2018 project and is the former Minister for Communications and Information Technology. HE is also the coordinator of RePatriot project and the founder of the Young Managers Foundation.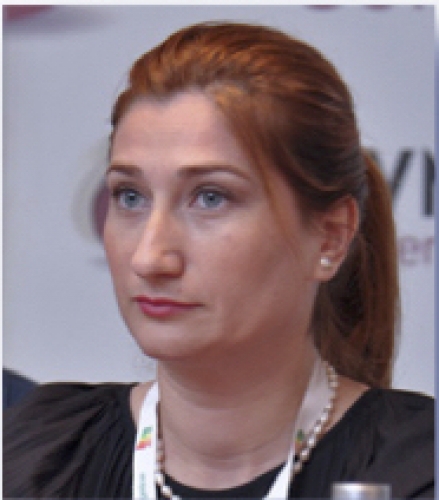 Roxana Sunica
Marketing Manager Recolamp
Roxana Sunica is in charge of developing and implementing the strategy and the marketing plan for the first organization authorized for collecting and recycling waste lamps in Romania
 at Recolamp Association.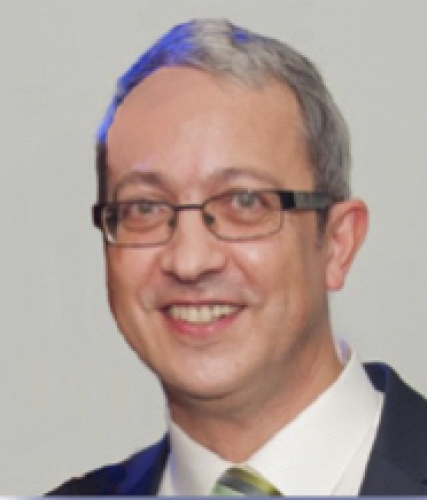 Cătălin Boghiu
Chief of Traffic Management Office Iasi Municipality
With more than 20 years experience in business consultancy and more than 15 years in project implementation and ITC management, collaborator in elaborating Iasi County's Development Strategy, the Development Strategy for Bacau and of the Import - Export Strategy of Bacau county, Catalin Boghiu is currently coordinating the Traffic Management System in Iasi, being directly involved both in the Smart Parking project and in the implementation of the Electronic Ordering and Ordering System for people at the counters.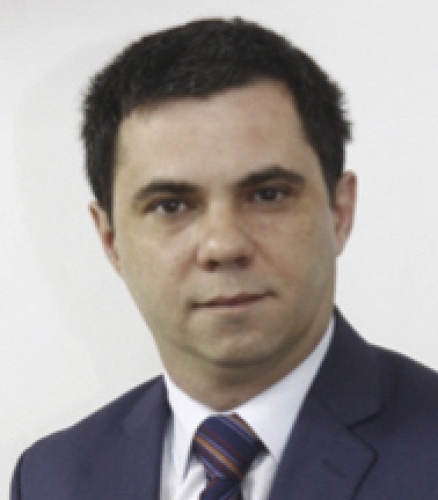 Catalin Marius Lepinzean
Business Development Manager Phoenix Contact
Catalin Marius Lepinzean graduate of the Polytechnics University of Bucharest, Faculty of Electronic Engineering and Telecommunications. He began his career in radio telecommunications at Radiocom . In 2009 he joined Phoenix Contact team as a product manager, and starting from 2015 he holds the position of Business Development Manager.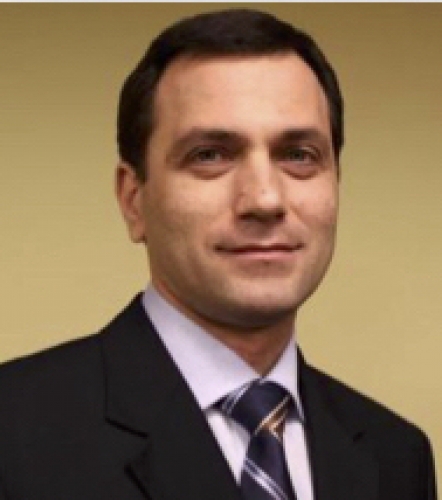 Gabriel Musat
Deputy Executive Director DATANET Systems
Gabriel Musat has 25 years' experience in telecommunications, as system designer, implementation engineer, technical and business manager. In the past 19 years he held various management positions in Datanet Systems, being involved in hundreds of telecom and IT infrastructure projects, including projects for designing and testing IoT products and systems.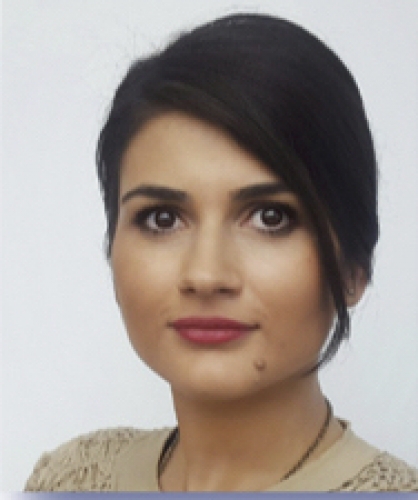 Bianca Niste
Vendors Relationship Director at UniCredit Leasing Corporation
Bianca Niste is Vendors Relationship Director at UniCredit Leasing Corporation IFN SA having 12 years of experience in financing field, with an extensive proven record of achievement in Sales, Management, Operational Management, Strategic Planning, Business Process Harmonization, Change Management and Organization Development. Benefiting for a complex academic background, namely Finance and Banks Master Degree, Political Science studies and Psychology bachelor degrees, she is in a leading seat for innovation and continuously improvement of business structure within the organization.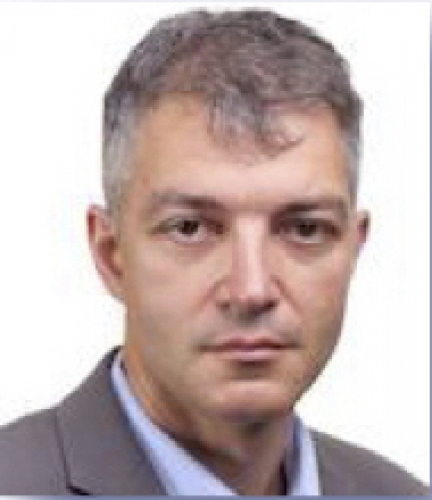 Ovidiu Ratiu
Chief Executive Officer, Control Data Systems
Mr. Ovidiu Ratiu is a telecommunications engineer that has served as CTO and CEO of US and Romanian technology companies, focusing on the design and development of new technologies and products in the area of Wireless Sensor Networks. Since 2012, he is the CEO of CDS, a Romanian company specializing in Industrial Wireless communications, with customers in the aerospace, oil & gas, energy and environmental sectors.
Currently working on his PhD thesis, he is the author of 11 patents granted in the Unites States and of several papers published in local and international scientific journals with subjects related to wireless communications for industrial applications.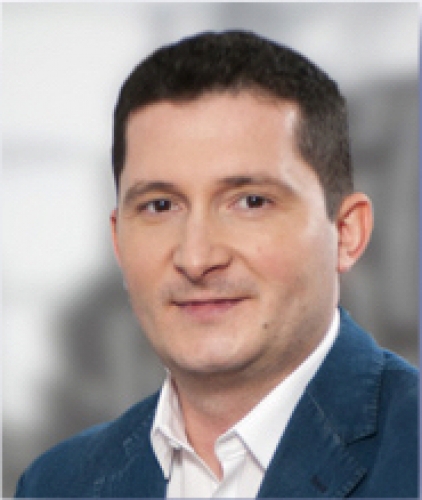 Cristian Paţachia-Sultănoiu
Development & Innovation Manager Orange
Mr. Cristian Pațachia-Sultănoiu is an experienced manager with over 17 years of experience in hi-tech industry, covering an extensive spectrum of technology, business development and innovation management.
He received a BSc degree in Electronics and Telecommunications at the Satellite and Mobile Communications department of the Politehnica University Bucharest in 2000 and also his MSc degree in Optical Fiber, Fixed and Mobile Radio Communications at the Politehnica University of Bucharest in 2001. Mr. Pațachia-Sultănoiu also has an Executive MBA in Finance from University of Sheffield and has been working for Orange Romania since 2000, currently managing the Development & Innovation team of the Engineering department.
He is currently coordinating several research projects in the following areas :cybersecurity, smart city, Wi-Fi offload for cellular data networks, monetization of network's APIs, mobile cloud computing and IoT/M2M. In addition, Mr. Pațachia-Sultănoiu is coordinating Orange Educational Program, Innovation Labs and several Horizon 2020 research and innovation projects on various topics such as next generation emergency services, critical infrastructure security and slice networks in 5G.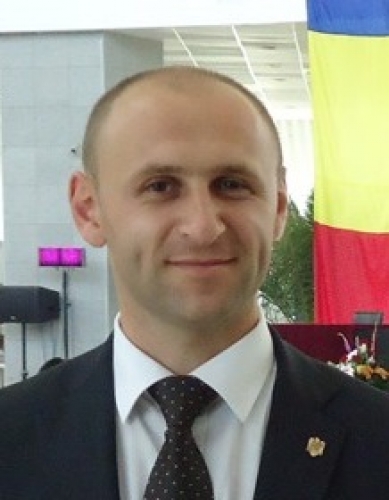 Cristinel Olaru
Public Manager, General Direction For Public Administration, Ministry of Regional Development MDRAPFE
Mr. Olaru is Public Manager at the General Direction For Public Administration, Ministry of Regional Development, Public Administration and European Funds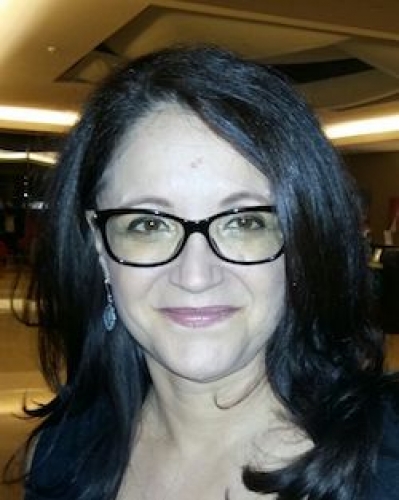 Carmen Badici
Engineer, member of "Light Smart System" project team Luxten Lighting Company SA
Ms. Badici works as engineer within the Research Innovation Development Division of Luxten Lighting Company SA, being a member of "Light Smart System" project team. She has experience in implementing telecommunication networks development projects (optic fibre), concept and design applications for monitoring and managing telecommunications networks and public lighting. She is also trainer of the program for implementing networks infrastructure applications.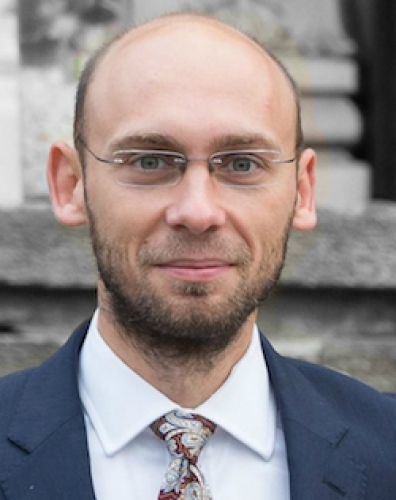 Dorian Hodorogea
Analytics Presales Consultant SAS Analytical Solutions
Dorian Hodorogea is working for SAS out of Romania, supporting the Advanced Analytics initiatives and helping customers get information out of their data. With an extensive experience in predictive analytics, reporting, visualization and data analytics, he can bring valuable knowledge on why data matters.
Dorian holds a M.S. in Information Management and Data Protection and has worked in the Information Management and Data Mining straight out of University.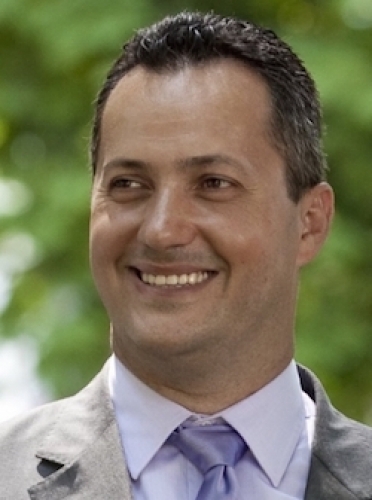 Dan Vatajelu
General Manager of Flash Lighting Services
Mr. Dan Vatajelu is the General Manager of Flash Lighting Services and President of the Romanian Lighting Association (ARI Romania) since March 2014. Mr. Vatajelu graduated from the "Traian Vuia" Institute in Timisoara.
Venue
Hotel Intercontinental
BUCHAREST
Phone:
InterContinental Bucharest is a five star hotel that provides a highclass background for conferences, receptions and other types of events. Located right in the center of Bucharest, it is within walking distance from the Old City – Bucurestiul Vechi. The main subway station and the central bus station are just across the street. There are also taxi ranks directly in front of the hotel.

Special accommodation rates and hotel reservation

Summit participants benefit from special accommodation rates. Please send your accommodation requests directly to:
Mrs. Simona Sercan – Senior Convention Sales Manager
e-mail: Simona.Sercan@ihg.com
Tel:+4021.305.10.18


Registration: Participation in this conference is FREE for one representative/ company with registration confirmation on the event page by May 15, 2017.
For registrations received after May 15, the participation fee is 59 euro + VAT/ person.
NOTE: For representatives of public authorities, city councils and other state institutions, participation to this conference is free of charge.

The use of our website is possible without providing personal information. Data that a user enters into our contact form is used by Govnet Conferences solely for contacting purposes. Our web sites do not record any personal data (e.g., names, addresses, telephone numbers or e-mail addresses) unless you voluntarily provide such information (e.g., by registering, in surveys, etc.), have given your consent or we are permitted to do so by laws governing the protection of your privacy.
The conference organiser will collect and store your personal data for the preparation and execution of the conference as well as to inform you about future projects related to your sector and line of work. Your contact data will only be used for matters directly involved in the conference organisation process and for follow-up purposes.
If you have any questions or request about our privacy policy and the processing of your e-mail and related personal data, do not hesitate to write us at: sales@govnet.ro