Events
SUSTAINABLE ECONOMIC GROWTH THROUGH NON FINANCIAL REPORTING
November 28, 2019, HOTEL INTERCONTINENTAL, BUCHAREST
How can a sustainable economy be built?
The transposition of the provisions of the Directive 95 of the European Union by the Order no.1938 / 2016 completed by the Order 3456/2018, obliges the companies with over 500 employees that, starting January 1, 2019, to report the non-financial performance data considering data on environmental, social, anti-corruption, etc., by submitting a statement in the administrators report or by developing a sustainability report.
How can the real value of sustainability information be unlocked?
Experts and consultants will share knowledge about the roles of government, business and civil society in driving change and developing a new vision for sustainable, equitable growth.
The invited speakers will provide participants with information, case studies and success stories about non-financial reporting and the implementation of sustainability concepts that can form the basis for developing a new competitive business strategy on the market.
Information is essential - to increase transparency and find solutions to current challenges, complementary to new and increasingly stringent legislative requirements and aligned with new EU strategies. To keep abreast of new trends and developments in the important field is information and exchange of experience.
Risk assessment for business is essential, evaluating and measuring performance on critical segments and aspects essential to the business is imperative in order to identify real opportunities that can increase the competitiveness and success of a business. Consumers need better information to make purchasing decisions. Any business depends on the need and perception of the stakeholders, and sometimes developing a new strategy or even reshaping the business is the key to success.
Creating a sustainable global economy is a challenge - by engaging stakeholders, creating value and engaging the community - organizations innovate in these and other important areas. The conference takes place at a critical moment, when leaders from different fields can collaborate, can connect and disseminate information useful for future use internally for sustainable business management.
Language: English and Romanian (with simultaneous translation provided)

Registration: Conference participation fee is 98 € + VAT/ person.
The fee includes the participation in the conference sessions, coffee breaks and lunch, as well as the conference proceedings documents.

All registration fees mentioned above exclude 19% Romanian VAT. Register online via the registration page on http://govnet.ro

Registration conditions: The program and the speakers are subject to change. Should the conference be cancelled due to force majeure, unavailability of the conference venue, speakers being prevented or for other good cause, the organizer reserves the right to cancel the conference. In case of cancellation all participants will be informed promptly. In this case, all registration fees will be reimbursed.
Substitution and cancellation policy
After registering for the Event, if you cancel your attendance more than one week prior to the date of the Event, you will receive a full refund of the amount of your payment. If you cancel within one weeks of the date of the Event, you will not be eligible for a refund; however, substitutions can be arranged with no extra cost from within a company or organization. No refunds for no shows. Cancellation requests must be received in writing.
Payment: Payment can be made by bank transfer prior to the event. Please take into consideration the limited seats availability, therefore we recommend that registrations are made prior to the week of the event.

Hotel: Exclusively for you we have got a limited number of rooms available at special rates in the InterContinental Hotel Bucharest. In order to accommodate you together with the other participants, please reserve your room by no later than one week before arrival.
Data protection and sharing of contact details
The Conference Organizer will collect and store your personal data for the preparation and execution of the conference as well as to inform you about future projects related to your sector and line of work. Your contact data will only be passed on to partners directly involved in the conference organization process as partners for follow-up purposes.
If you have any questions about our privacy policy and the processing of your e-mail and related personal data, do not hesitate to write us at sales@govnet.ro
Program
08:30 - 09:00

Registration

Participants registration and Networking Coffee

09:00 - 11:00

SECTION 1 - BUSINESS POSITIONING - THE ROLE OF COMMUNICATION

Sustainability reporting

The benefits of non-financial reporting of organizational performance - from obligation to opportunity

Marketing tool for competitiveness

Success stories

Sustainability Strategy

Organizations interest in maintaining competitive advantage by developing sustainability strategies or reshaping their business

Integration of the sustainable development objectives into the new business strategies considering the SDG according to the 2030 Agenda

Success stories

11:00 - 11:30

SESSION BREAK

11:30 - 13:30

SECTION 2 - IMPLEMENTATION OF SUSTAINABLE DEVELOPMENT CONCEPTS

Social Return on Investments (S-ROI)

Understanding the principles and benefits of implementing the social impact assessment standard

Monetizing social impact - what is the return on investment in the community and how to understand it

Success stories

Natural Capital

Understanding the principles and calculating the total stocks and flows of natural resources

Monetizing environmental impact or benefits

Carbon footprint

Tool for assessing the environmental impact of the organization, product or service - Long-term benefits

Success stories

13:30 - 14:30

BUSINESS LUNCH

Networking Business lunch and individual meetings
Speakers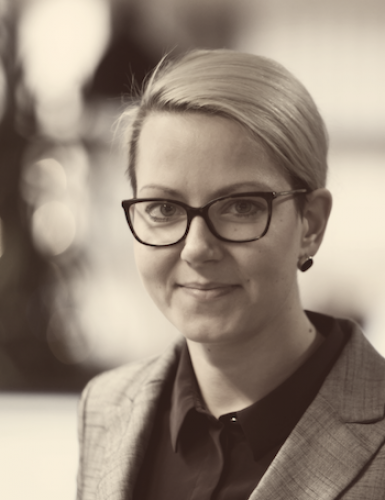 Katerina Kolaciova
Head of Corporate Climate Action Division at Vertis Environmental Finance
Katerina has joined the carbon markets in 2011 and is currently heading the Central and Eastern European trading desk at Vertis. With her team Katerina overlooks structured derivatives transactions, and advises on carbon markets and hedging strategies to large industrial and aviation clients in the region. Katerina is also leading Vertis' corporate climate action agenda, focused on beyond compliance climate action of Vertis clients. Katerina is frequently invited as an expert speaker on topics related to carbon markets, trading and strategy such as COP24 or European Climate Summit. Katerina holds a diploma in Economics and a Masters in Finance from CEU Business School.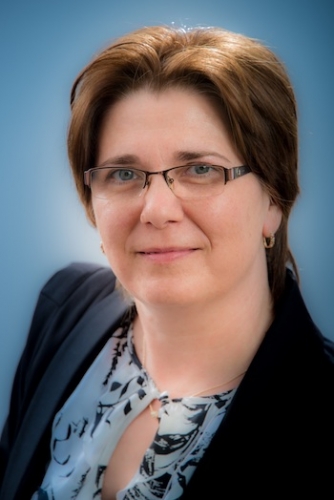 Gabriela Fistis
Managing Director, denkstatt Romania
Mrs. Gabriela Fistis has a bachelor's degree in chemical engineering and a master's in non-polluting technologies from Polytechnic University of Timisoara. She has successfully finished her PhD Studies in 2018 in Engineering and Management area with the thesis named" Sustainability of Organizational Systems - a possible strategic model". With relevant experience in industry and consultancy Gabriela Fistis has over 21 years' experience in sustainability consultancy and training (capacity building), using her expertise in different types of projects as Project Manager and expert related to sustainable development. With a vast experience of more than 21 years who has gone through both the research, industrial and management consulting sectors, she is currently focusing on finding solutions to achieve sustainability management performance with both private organizations and state institutions. She is a professional trainer for the European ECQA Certified Sustainability Manager training program and has been part of the international team of trainers who have trained the first Sustainable Managers in Romania.
She believes that respect for the environment and respect for people is essential when it comes to evolution. She strongly believes that evolution requires change, and when it comes to sustainability, we are talking about principles, values ​​and behavioral changes. She is among those who promote change and focuses its efforts on supporting those who understand or do not understand the need for change. It fights for the needs of future generations and believes that their needs will be very different from the current ones, that our responsibility is to create the evolutionary context conducive to a balanced future.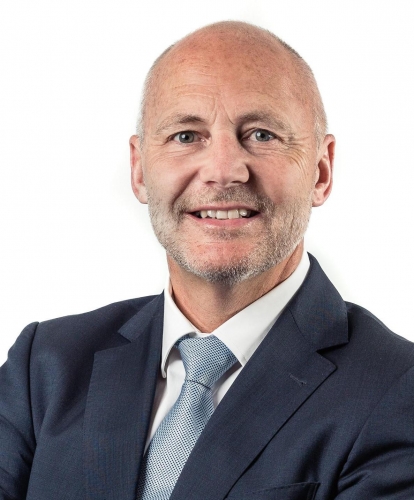 Peter Linzner
Managing Partner at denkstatt Group
Peter Linzner is Managing Partner at denkstatt Group with a special focus on sustainable finance (green economy investments) and (climate) risk aspects from strategy to operations. During his 20yrs+ of experience in consulting, he has supported many international as well as local acting clients. Peter has graduated in Business Economics with a special focus on IT and Industrial Management and holds a BA in Electrical Engineering and a PhD in Economics.
Sponsors
Premium Partners
Denkstatt
Denkstatt Romania is one of the most important sustainability consultancy company in Romania which delivers services toward sustainable development of private companies as well as public institutions. Denkstatt Romania "drive the changes toward a sustainable society" and thus develops solutions in close cooperation with its clients from the industrial and public sector which ensure that decisions taken today will meet tomorrow's ecological and societal challenges. Projects implemented for its industrial clients focus on strategic innovation as well as increasing operating efficiency - from an ecological, social as well as economic point of view. In order to achieve this, denkstatt addresses issues such as strategy development, resource management, corporate carbon foot-printing as well as product design and operational management including HSE legal compliance.
Looking for excellence in the area of sustainability, denkstatt is looking for solving challenges with its clients, strengthening the potential of improvements and supporting the proactive initiative from any sectors.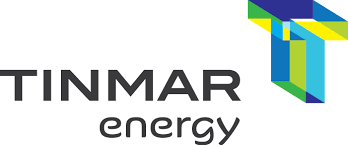 TINMAR ENERGY
Lider în domeniul furnizării de energie electrică, Tinmar a devenit cel mai mare furnizor privat de energie din România.
Lider în servicii integrate de energie, Tinmar este un antreprenoriat românesc solid și de anvergură, dedicat livrării serviciilor integrate de utilități – electricitate, petrol și gaze naturale – clienților industriali și casnici. Ambiția noastră este de a deveni cea mai bună companie de servicii moderne de utilități din regiune.
După fuziune Tinmar Energy își continuă activitatea structurată pe trei divizii asociate liniilor de business pentru menținerea și sporirea capacității de deservire a clienților.

VERTIS Environmental Finance
Established in 1998, Vertis Environmental Finance was one of the first companies in the world to be involved in the carbon markets, helping companies to get a better understanding of the carbon markets and to finance emission reduction investments. Today Vertis is one of the largest companies focusing on environmental commodities trading, aviation carbon, renewable energy, energy efficiency and the voluntary carbon markets.
Media partners
Venue
Hotel Intercontinental
BUCHAREST
Phone:
InterContinental Bucharest is a five star hotel that provides a highclass background for conferences, receptions and other types of events. Located right in the center of Bucharest, it is within walking distance from the Old City – Bucurestiul Vechi. The main subway station and the central bus station are just across the street. There are also taxi ranks directly in front of the hotel.

Special accommodation rates and hotel reservation

Summit participants benefit from special accommodation rates. Please send your accommodation requests directly to:
Mrs. Simona Sercan – Senior Convention Sales Manager
e-mail: Simona.Sercan@ihg.com
Tel:+4021.305.10.18


Registration:
Conference participation fee is
98 € + VAT/ person.
EARLY BIRD REGISTRATION: - 15% DISCOUNT for Registration and payment by October 15, 2019.

The fee includes the participation in the conference sessions, coffee breaks and lunch, as well as the conference proceedings documents.
All registration fees mentioned above exclude 19% Romanian VAT.
NOTICE
Taking into account the provisions of the 2016/679 / EU Regulation, we inform you that your contact details are in the database of Govnet Conferences being obtained directly as a result of past correspondence, participation or registration to an event you attended or because of publication in public information media.
As Govnet processes personal data both for contractual purposes and to keep you up to date with our activities, we want to make sure that our organization has taken appropriate technical and organizational measures to protect your data. If you no longer wish to be informed about Govnet Conferences Romania's services and events, please submit a request for the removal of your data at sales@govnet.ro