Events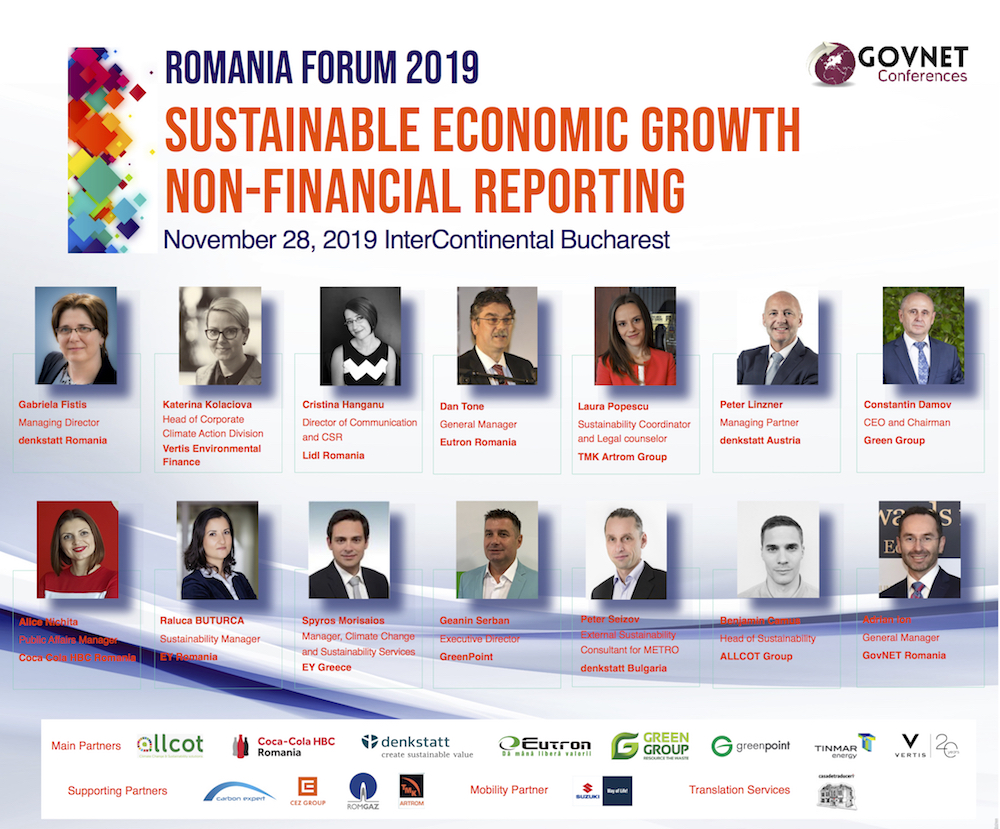 SUSTAINABLE ECONOMIC GROWTH THROUGH NON FINANCIAL REPORTING
November 28, 2019, HOTEL INTERCONTINENTAL, BUCHAREST
How can a sustainable economy be built?
The transposition of the provisions of the Directive 95 of the European Union by the Order no.1938 / 2016 completed by the Order 3456/2018, obliges the companies with over 500 employees that, starting January 1, 2019, to report the non-financial performance data considering data on environmental, social, anti-corruption, etc., by submitting a statement in the administrators report or by developing a sustainability report.
How can the real value of sustainability information be unlocked?
Experts and consultants will share knowledge about the roles of government, business and civil society in driving change and developing a new vision for sustainable, equitable growth.
The invited speakers will provide participants with information, case studies and success stories about non-financial reporting and the implementation of sustainability concepts that can form the basis for developing a new competitive business strategy on the market.
Information is essential - to increase transparency and find solutions to current challenges, complementary to new and increasingly stringent legislative requirements and aligned with new EU strategies. To keep abreast of new trends and developments in the important field is information and exchange of experience.
Risk assessment for business is essential, evaluating and measuring performance on critical segments and aspects essential to the business is imperative in order to identify real opportunities that can increase the competitiveness and success of a business. Consumers need better information to make purchasing decisions. Any business depends on the need and perception of the stakeholders, and sometimes developing a new strategy or even reshaping the business is the key to success.
Creating a sustainable global economy is a challenge - by engaging stakeholders, creating value and engaging the community - organizations innovate in these and other important areas. The conference takes place at a critical moment, when leaders from different fields can collaborate, can connect and disseminate information useful for future use internally for sustainable business management.
Language: English and Romanian (with simultaneous translation provided)

Registration: Conference participation fee is 98 € + VAT/ person.
The fee includes the participation in the conference sessions, coffee breaks and lunch, as well as the conference proceedings documents.

All registration fees mentioned above exclude 19% Romanian VAT. Register online via the registration page on http://govnet.ro

Registration conditions: The program and the speakers are subject to change. Should the conference be cancelled due to force majeure, unavailability of the conference venue, speakers being prevented or for other good cause, the organizer reserves the right to cancel the conference. In case of cancellation all participants will be informed promptly. In this case, all registration fees will be reimbursed.
Substitution and cancellation policy
After registering for the Event, if you cancel your attendance more than one week prior to the date of the Event, you will receive a full refund of the amount of your payment. If you cancel within one weeks of the date of the Event, you will not be eligible for a refund; however, substitutions can be arranged with no extra cost from within a company or organization. No refunds for no shows. Cancellation requests must be received in writing.
Payment: Payment can be made by bank transfer prior to the event. Please take into consideration the limited seats availability, therefore we recommend that registrations are made prior to the week of the event.

Hotel: Exclusively for you we have got a limited number of rooms available at special rates in the InterContinental Hotel Bucharest. In order to accommodate you together with the other participants, please reserve your room by no later than one week before arrival.
Data protection and sharing of contact details
The Conference Organizer will collect and store your personal data for the preparation and execution of the conference as well as to inform you about future projects related to your sector and line of work. Your contact data will only be passed on to partners directly involved in the conference organization process as partners for follow-up purposes.
If you have any questions about our privacy policy and the processing of your e-mail and related personal data, do not hesitate to write us at sales@govnet.ro
Program
08:30 - 09:00

Registration

Participants registration and Networking Coffee

09:00 - 11:00

SECTION 1 - BUSINESS POSITIONING - THE ROLE OF COMMUNICATION

Raluca BUTURCA

- Sustainability Manager

EY Romania

Topic: Non-financial reporting and how it improves your company's long term sustainability performance

Cristina HANGANU

- Director of Communication & CSR,

Lidl Romania

Topic: Why sustainable reporting is important for your business?

Geanin SERBAN

- Director Executiv,

GreenPoint

Topic: Transparency and Sustainability - Challenges we've taken on

Alice Nichita-

Public Affairs Manager,

Coca Cola HBC Romania

Topic: Growing sustainably for tomorrow

Laura POPESCU

- Legal counselor / Sustainability Coordinator,

TMK Artrom Group

Topic: Steps to be followed and challenges faced by companies that create in house their sustainability report

Katerina KOLACIOVA

- Head of Corporate Climate Action Division,

Vertis Environmental Finance

Topic: What is corporate climate neutrality, why and how can companies achieve it. Best case practices and examples from our portfolio

10:30 - 11:00 Q&A Session moderated by Gabriela FISTIS - Managing Director, denkstatt Romania




11:00 - 11:30

SESSION BREAK

11:30 - 13:30

SECTION 2 - IMPLEMENTATION OF SUSTAINABLE DEVELOPMENT CONCEPTS

Peter LINZNER

- Managing Partner,

denkstatt Austria

Topic: Sustainability trends - a hoax or relevant for your business?

Spyros Morisaios-

Manager, Climate Change and Sustainability Services

EY Greece

Topic: Measuring the total value you create: the Social return on investment approach

Benjamin Camus -

H

ead of Sustainability

,

ALLCOT Group

Topic: A perspective on SDG's solution to help companies meet their 2030 goals and obligations

Dan TONE

- General Manager,

Eutron

Topic: Eco friendly management of food waste

Constantin DAMOV

- CEO and Chairman,

GREEN Group

Topic: Recycling vs. climate change. New Market opportunity for voluntary carbon credits

Peter SEIZOV

- External Sustainability Consultatnt for METRO and Senior Consultant,

denkstatt Bulgaria

Topic: Sustainability accounting - managing the hidden costs and benefits of doing business

13:00 - 13:30 Q&A Session moderated by Gabriela FISTIS - Managing Director, denkstatt Romania




13:30 - 14:30

BUSINESS LUNCH

Networking Business lunch and individual meetings
Speakers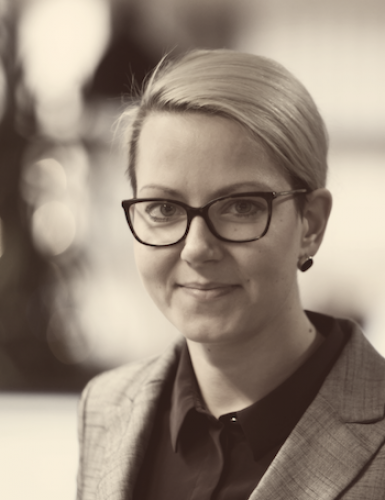 Katerina Kolaciova
Head of Corporate Climate Action Division at Vertis Environmental Finance
Katerina has joined the carbon markets in 2011 and is currently heading the Central and Eastern European trading desk at Vertis. With her team Katerina overlooks structured derivatives transactions, and advises on carbon markets and hedging strategies to large industrial and aviation clients in the region. Katerina is also leading Vertis' corporate climate action agenda, focused on beyond compliance climate action of Vertis clients. Katerina is frequently invited as an expert speaker on topics related to carbon markets, trading and strategy such as COP24 or European Climate Summit. Katerina holds a diploma in Economics and a Masters in Finance from CEU Business School.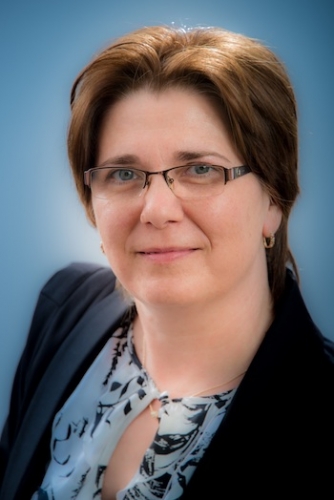 Gabriela Fistis
Managing Director, denkstatt Romania
Mrs. Gabriela Fistis has a bachelor's degree in chemical engineering and a master's in non-polluting technologies from Polytechnic University of Timisoara. She has successfully finished her PhD Studies in 2018 in Engineering and Management area with the thesis named" Sustainability of Organizational Systems - a possible strategic model". With relevant experience in industry and consultancy Gabriela Fistis has over 21 years' experience in sustainability consultancy and training (capacity building), using her expertise in different types of projects as Project Manager and expert related to sustainable development. With a vast experience of more than 21 years who has gone through both the research, industrial and management consulting sectors, she is currently focusing on finding solutions to achieve sustainability management performance with both private organizations and state institutions. She is a professional trainer for the European ECQA Certified Sustainability Manager training program and has been part of the international team of trainers who have trained the first Sustainable Managers in Romania.
She believes that respect for the environment and respect for people is essential when it comes to evolution. She strongly believes that evolution requires change, and when it comes to sustainability, we are talking about principles, values ​​and behavioral changes. She is among those who promote change and focuses its efforts on supporting those who understand or do not understand the need for change. It fights for the needs of future generations and believes that their needs will be very different from the current ones, that our responsibility is to create the evolutionary context conducive to a balanced future.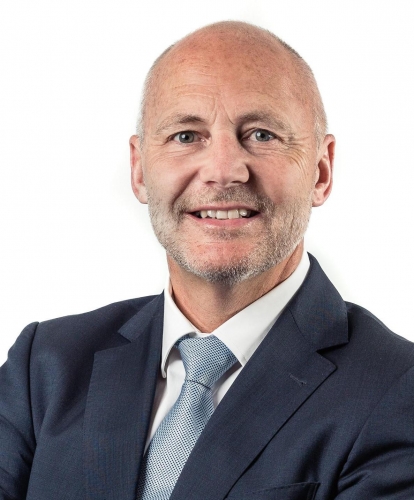 Peter Linzner
Managing Partner at denkstatt Group
Peter Linzner is Managing Partner at denkstatt Group with a special focus on sustainable finance (green economy investments) and (climate) risk aspects from strategy to operations. During his 20yrs+ of experience in consulting, he has supported many international as well as local acting clients. Peter has graduated in Business Economics with a special focus on IT and Industrial Management and holds a BA in Electrical Engineering and a PhD in Economics.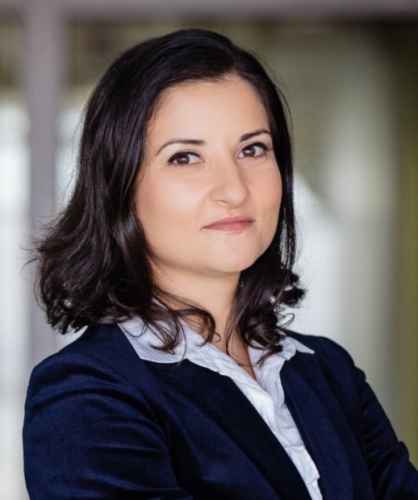 Raluca Buturca
Manager, Climate Change and Sustainability, EY Romania
Raluca Buturca joined EY Romania in 2015, as Senior Consultant in the Assurance department. Raluca completed his PhD in an interuniversity collaboration with the Autonomous University of Barcelona, ​​Spain, becoming a Doctor in Product Life Cycle Assessment. She attended university courses in Romania, Italy and Spain and taught environmental protection courses at the University of Galați. Many of the personal researches are published at national and international conferences.
With a vast international professional experience, Raluca focuses mainly on the topic of sustainable development and sustainability, by providing support to companies to increase sustainability performance, along with improving business processes. Moreover, Raluca offers support to large companies in increasing the transparency of both their internal processes, as well as the impact on the environment and society they have through the developed business. At the same time, she is involved in various projects of elaboration and implementation of financing programs for environmental protection.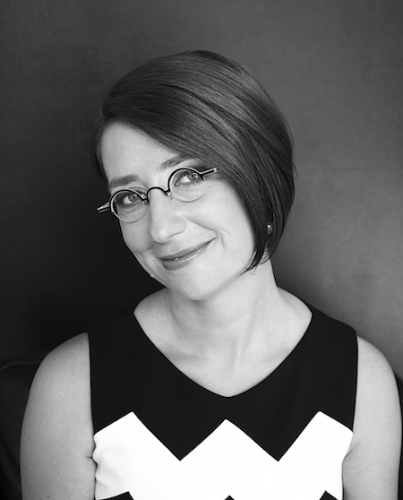 Cristina Hanganu
Director of Communication & CSR, Lidl Romania, Vicepresident Global Women in PR Romania 
Communicator with a strong belief in building sustainable businesses. She began her career more than 20 years ago and has broad experience across all areas of the industry: overall strategy, media relations, internal communications, CSR, BTL, etc. as well as union relations in the business sector. Her portfolio includes positions such as Director of Corporate Communication at CONNEX, Director of Communication for Michelin Romania & Balkans, Head of Communication for media groups such as Media Pro Group and Intact Media Group, as well as extensive agency experience. Currently, Cristina leads the company's activities with regards to corporate communication, PR, internal communication, Social Media and CSR as Director of Communication & CSR for Lidl Romania.

Her motto in business and life: Make your own mistakes, but don't make them twice.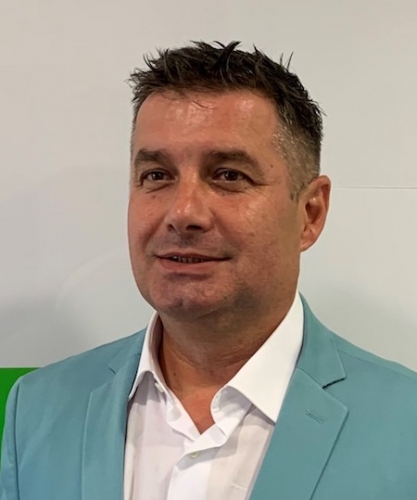 Geanin Serban
Executive Director, GreenPoint
Geanin Serban has more than 20 years experience in the management of reputed companies in the automotive field and over 6 years of experience in the field of packaging waste management.
Laura Cristina Popescu
Sustainability Coordinator and Legal Counselor, TMK Artrom Group
Laura has graduated TITU MAIORESCU University, Faculty of Law in 2015. She is the legal adviser of TMK-ARTROM Group, as well as Coordinator of sustainability & social responsibility activity for all companies of TMK Artrom Group. Additionally, she is a member of the Data Protection team.
She is one of the first specialists worldwide certified for Global Reporting Initiative ( GRI) since February 2018 . Her legal advisory activity covers several fields such as HR, commercial and general business, environmental and corporate governance in TMK Artrom. She has been managing and coordinating the "Consolidated non-financial GRI report " for TMK ARTROM Group and the social responsibilities projects within local communities where TMK Artrom Group is acting since 2018 .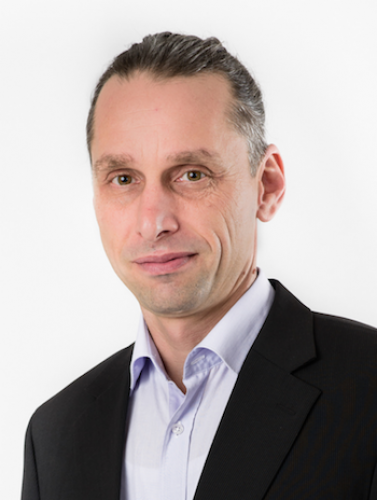 Peter SEIZOV
External Sustainability Consultant for Metro
Peter Seizov is a Senior Consultant at denkstatt Bulgaria with over 11 years of experience in the field of sustainable development, focusing on natural capital management, national and corporate greenhouse gas emission inventories, climate strategies and product life-cycle assessments. He consults large international companies, including in the food and beverage, retail, telecom and mining industries. Works with the European Commission on various topics related to environmental policies, including waste and plastics management, as well as standardization of energy efficiency project development.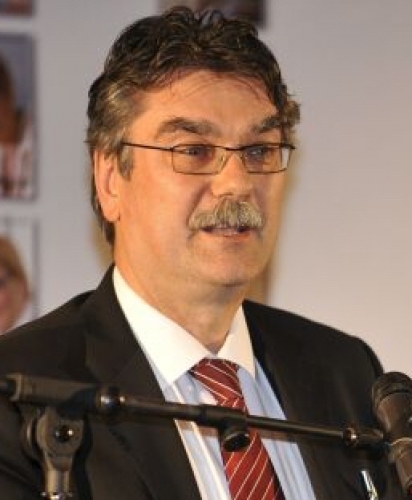 Dan Tone
CEO, Eutron Invest Romania
Dan Tone, Eutron Invest Romania's CEO, founded the company in 1993 with the purpose of delivering innovative technological solutions for the Banking & Finance industry. Over the past 25 years, he developed a thorough knowledge of the mechanisms and requirements of the Retail and Banking & Finance industries and he succeeded in developing an impressive competences portfolio to meet the market needs as a whole. The objective that guided Dan towards the Banking & Finance field in 1993 was to find the most efficient ways of managing values - and the taste for providing solutions not only for the challenges of today, but for the challenges of tomorrow was never diminished. Dan developed his company culture based on "problem-solving". And given his engineering background, it is easy to understand why if you ask him, he'll say with a smile on his face that the excellent opportunities that arise, are often well disguised as unsolvable issues.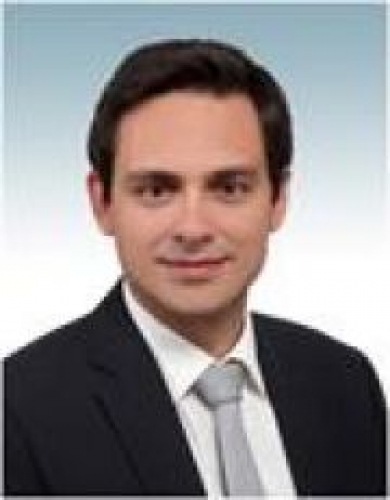 Spyros Morisaios
Manager, Climate Change and Sustainability Services EY Greece
Spyros is a Manager in EY's Climate Change and Sustainability Services, with subject-matter knowledge and 9 years of experience in sustainability assurance and advisory engagements. He has studied Marketing and Communication at the Athens University of Economics and Business and holds an MSc in Ecological Economics from the University of Edinburgh. He has extensive knowledge in sustainability issues such as: Materiality Analysis, Greening of Industry, Stakeholder Engagement, Ecological footprint, Sustainability Reporting, Cap and Trade, Waste management, Environmental Impact Assessment, Ecological Modelling, Green Marketing and Eco-labeling.
Spyros has significant experience with the GRI Standards. He is a nominated trainer by GRI and has been involved in the provision of GRI training services, both in house and open, for clients of various industries. Moreover, he has been involved in the provision of advisory services for the development of sustainability reports in accordance with the GRI Standards, including materiality assessments. He has also been involved in the provision of sustainability assurance services for reports prepared in accordance to the GRI Standards, challenging in this context both the application of the Standards and the materiality assessments of the clients.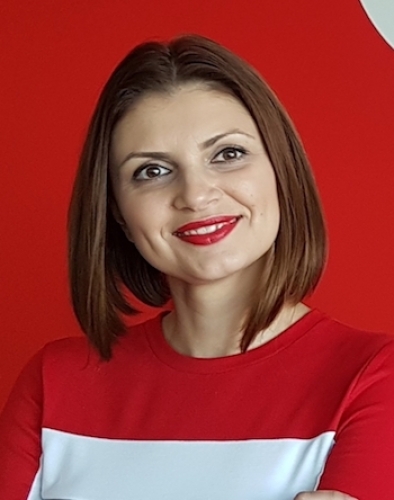 Alice Nichita
Public Affairs Manager, Coca-Cola HBC Romania
Alice Nichita holds the position of Public Affairs Manager within Coca-Cola HBC Romania since 2015, coordinating legislative efforts by working with central and local authorities, as well as representing the company in industry and business associations. Mrs. Nichita is also Vice-President of ARAM, representing in this capacity producers and importers of packaged goods on issues related to packaging and environment.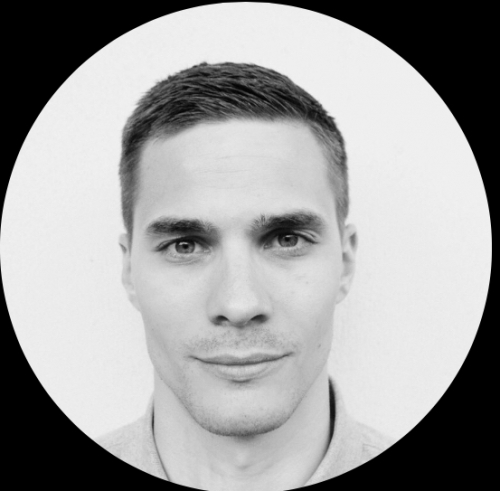 Benjamin Camus
Head of Sustainability, ALLCOt Group
Benjamin has a 10 years' experience and expertise in setting and developing projects in private / public companies and in hotels and sports facilities in Europe. Benjamin was the Sustainability Manager for the City of Nice during the UEFA Euro 2016. The City of Nice won two UEFA prices – one for the waste management program and the special price for global sustainability action plan. He is also the Chief Operating Officer of the NGO SandSI (Sport and Sustainability International), looking to accelerate sustainability in and through sport with more than 220 international members.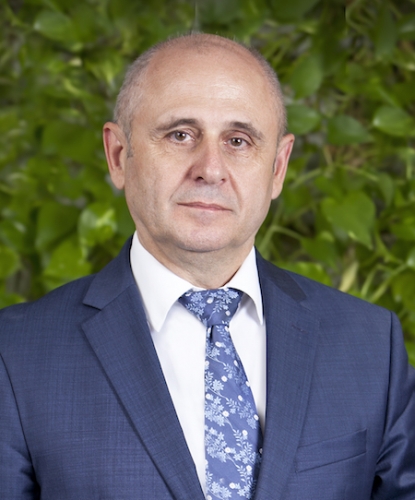 Constantin Damov
CEO and Chairman of Green Group
Mr. Constantin Damov is the CEO and Chairman of Green Group, the largest integrated waste recycling park in Romania. Green Group co-founder, with an experience of over 20 years in waste management and recycling solutions and as President of Romanian Circular Economy Coalition, Mr. Damov is an ardent promoter of circular economy principles and sustainability in Romania. He participated in Governmental working groups for transposition of EU directives regarding ELV, packaging waste, WEEE, car batteries and used tires into the Romanian legislation.
Sponsors
Supporting Partners
Eutron Invest Romania
Eutron is a Romanian company that has been delivering custom tech solutions for over 25 years, meant to support their customers achieve or exceed their business objectives. Customer experience solutions, automated data/documents identification management, integrated security solutions, cash flow management and sustainability solutions are just some of the competences we have developed in all this time, while working with more than 3000 customers from various industries.
Media partners
Venue
Hotel Intercontinental
BUCHAREST
Phone:
InterContinental Bucharest is a five star hotel that provides a highclass background for conferences, receptions and other types of events. Located right in the center of Bucharest, it is within walking distance from the Old City – Bucurestiul Vechi. The main subway station and the central bus station are just across the street. There are also taxi ranks directly in front of the hotel.

Special accommodation rates and hotel reservation

Summit participants benefit from special accommodation rates. Please send your accommodation requests directly to:
Mrs. Simona Sercan – Senior Convention Sales Manager
e-mail: Simona.Sercan@ihg.com
Tel:+4021.305.10.18

The 2019 edition of the event ended.
For information on the 2020 edition of the Forum please send us an e-mail to: sales@govnet.ro
NOTICE
Taking into account the provisions of the 2016/679 / EU Regulation, we inform you that your contact details are in the database of Govnet Conferences being obtained directly as a result of past correspondence, participation or registration to an event you attended or because of publication in public information media.
As Govnet processes personal data both for contractual purposes and to keep you up to date with our activities, we want to make sure that our organization has taken appropriate technical and organizational measures to protect your data. If you no longer wish to be informed about Govnet Conferences Romania's services and events, please submit a request for the removal of your data at sales@govnet.ro