Events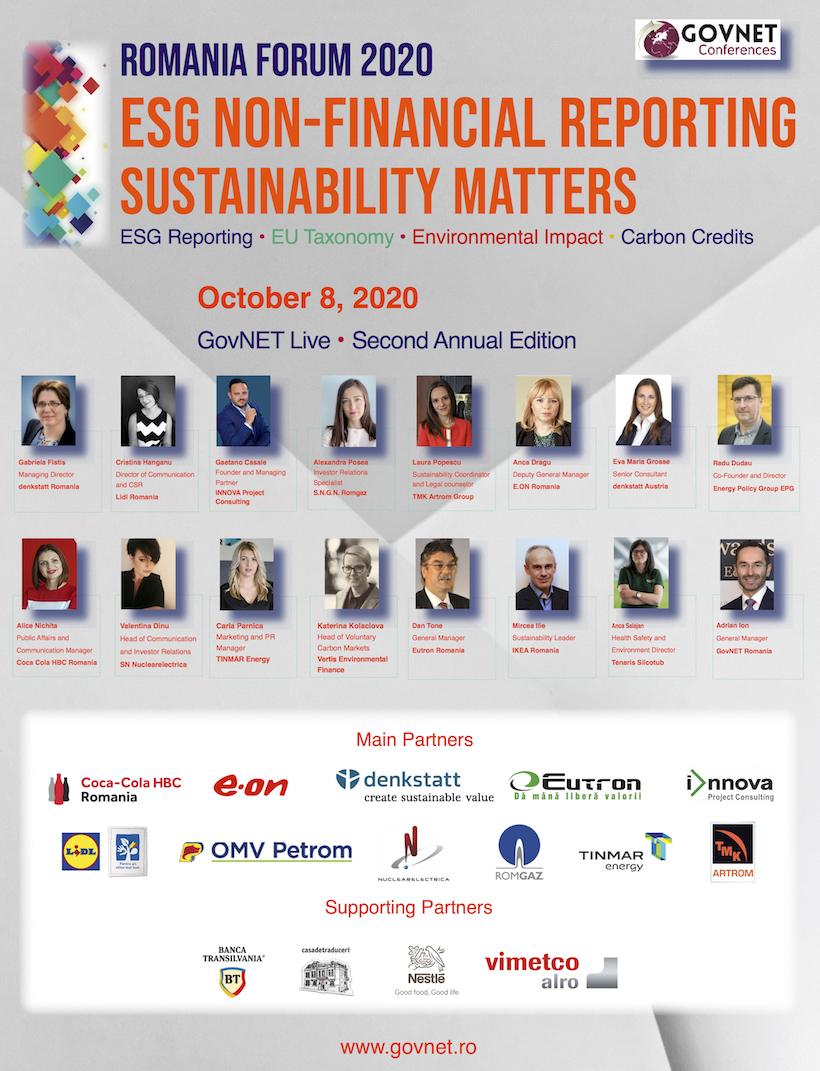 ESG Non-Financial Sustainability Reporting 2020 Romania
October 08, 2020, E-CONFERINTA PLATFORMA ZOOM,
How can the real value of sustainability information be unlocked?
Experts and consultants will share knowledge about the roles of government, business and civil society in driving change and developing a new vision for sustainable, equitable growth.
The invited speakers will provide participants with information, case studies and success stories about non-financial reporting and the implementation of sustainability concepts that can form the basis for developing a new competitive business strategy on the market.
Creating a sustainable global economy is a challenge - by engaging stakeholders, creating value and engaging the community - organizations innovate in these and other important areas. The conference takes place at a critical moment, when leaders from different fields can collaborate, can connect and disseminate information useful for future use internally for sustainable business management.
How can a sustainable strategy be built?
COVID crisis affected all the economic sectors and in this hit economic environment many of the company try to strengthen their businesses in many ways. Those who has an organizational culture based on internal cohesion, strategic alliances and partnerships or with strong embedded social responsibility managed will manage the crisis on long term and will remember the crisis as an opportunity for remodeling their business toward societal needs. Others, which had bid difficulties managing their business, will learn from the strongest ones. It is the moment when all of us need to work on lessons learned and to move forward. The life on this planet continue and we are responsible for a sustainable future.
Registration conditions:
The program and the speakers are subject to change. Should the conference be cancelled due to force majeure, unavailability of the conference venue, speakers being prevented or for other good cause, the organizer reserves the right to cancel the conference.
Data protection and sharing of contact details
The Conference Organizer will collect and store your personal datafor the preparation and execution of the conference as well as to inform you about future projects related to your sector and line of work. Your contact data will only be passed on to partners directly involved in the conference organization process as partners for follow-up purposes. If you have any questions about our privacy policy and the processing of your e-mail and related personal data, do not hesitate to write us at sales@govnet.ro
Program
10:00 - 10:05

Introduction and welcome from host

Speakers introduction and Introductory address

Adrian Ion - GovNET Conferences

10:05 - 11:30

PRIMA SESIUNE

Raportarea non-financiara a performanțelor organizaționale – obligație si oportunitate

Gabriela FISTIS - Managing Partner, denkstatt Romania

Evaluarea riscului climatic și integrarea indicatorilor de climă in raportarea corporativă

Gaetano CASALE - Fondator și Managing Partner, Innova Project Consulting

Rolul raportării non-financiare in atingerea obiectivelor Pactului Ecologic European

Cristina HANGANU- Director de Comunicare și CSR, Lidl Romania

Sustenabilitatea la firul ierbii sau cum te ajută raportarea de sustenabilitate să faci schimbări in bine in business si societate

Valentina DINU - Director de Comunicare și Relatia cu Investitorii, SN Nuclearelectrica

Importanţa ESG pentru companiile listate

Katerina KOLACIOVA - Head of Voluntary Carbon Markets, Vertis Environmental Finance

Carbon offsetting: Planting trees vs using Verified Emission Reductions

Laura POPESCU- Sustainability Manager si Legal Counselor, TMK Artrom Group

Revizuirea standardelor GRI in ceea ce priveste mediul și introducerea unui standard de raportare privind taxele

Eva Maria GROSSE - Senior Consultant, denkstatt Austria




11:30 - 13:00

A 2-A SESIUNE

IMPLEMENTAREA CONCEPTELOR DE DEZVOLTARE SUSTENABILĂ

Alexandra POSEA - Specialist Relatia cu Investitorii, SNGN Romgaz

Raportul de sustenabilitate - Răspundere transformată in Oportunitate

Alice NICHITA- Public Affairs & Communication Manager, Coca-Cola HBC Romania

Ce Lăsăm #DupaNoi astăzi este mai important ca oricand

Anca DRAGU - Director General Adjunct, E.ON Romania

Carla PARNICĂ - Director Marketing și Comunicare, Tinmar Energy

Educare și Sustenabilitate in producţia și consumul de energie

Anca SALAJAN- HSE Director Romania, Tenaris Silcotub

Economie circulară și recuperare de deșeuri 100%

Dan TONE - Director General, Eutron Romania

Transformarea deșeurilor alimentare in compost

Mircea ILIE - Sustainability Leader, IKEA Romania

Cât valorează un leu investit? Beneficii pentru societate ale Fondului IKEA pentru Mediul Urban

Radu DUDĂU - Co-Fondator și Director, Energy Policy Group EPG

Instrumente UE de finanţare a sustenabilităţii: Pactul Ecologic European

13:00 - 13:30

Sesiune finala Q&A
Speakers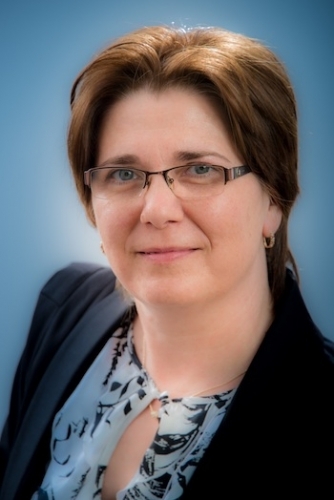 Gabriela Fistis
Managing Director, denkstatt Romania
Mrs. Gabriela Fistis has a bachelor's degree in chemical engineering and a master's in non-polluting technologies from Polytechnic University of Timisoara. She has successfully finished her PhD Studies in 2018 in Engineering and Management area with the thesis named" Sustainability of Organizational Systems - a possible strategic model". With relevant experience in industry and consultancy Gabriela Fistis has over 21 years' experience in sustainability consultancy and training (capacity building), using her expertise in different types of projects as Project Manager and expert related to sustainable development. With a vast experience of more than 21 years who has gone through both the research, industrial and management consulting sectors, she is currently focusing on finding solutions to achieve sustainability management performance with both private organizations and state institutions. She is a professional trainer for the European ECQA Certified Sustainability Manager training program and has been part of the international team of trainers who have trained the first Sustainable Managers in Romania.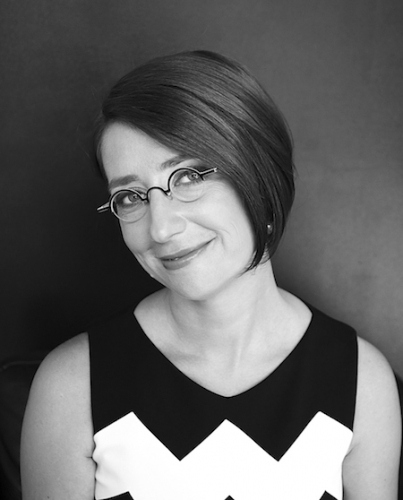 Cristina Hanganu
Director of Communication & CSR, Lidl Romania, Vicepresident Global Women in PR Romania
Communicator with a strong belief in building sustainable businesses. She began her career more than 20 years ago and has broad experience across all areas of the industry: overall strategy, media relations, internal communications, CSR, BTL, etc. as well as union relations in the business sector. Her portfolio includes positions such as Director of Corporate Communication at CONNEX, Director of Communication for Michelin Romania & Balkans, Head of Communication for media groups such as Media Pro Group and Intact Media Group, as well as extensive agency experience. Currently, Cristina leads the company's activities with regards to corporate communication, PR, internal communication, Social Media and CSR as Director of Communication & CSR for Lidl Romania.

Her motto in business and life: Make your own mistakes, but don't make them twice.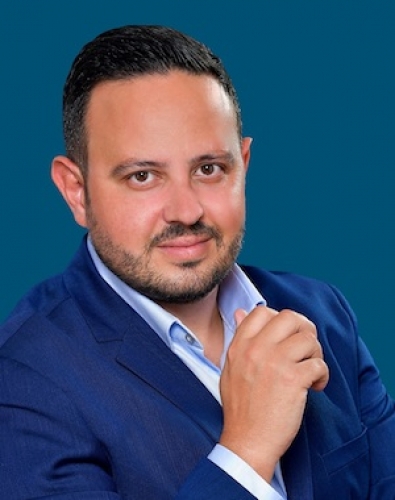 Gaetano Casale
Founder and Managing Partner of INNOVA Project Consulting
Gaetano Casale is the Founder and Managing Partner of INNOVA Project Consulting, a Romanian consultancy company specialized in providing sustainability services. He has an extensive experience in the development of consultancy projects regarding the integration and reporting of sustainability issues in private organizations at international level in different sector of activities. He has also conducted two important research studies: Italians and Sustainable Development (2008) and Sustainability in Private Organizations – the role of HR Manager (2009).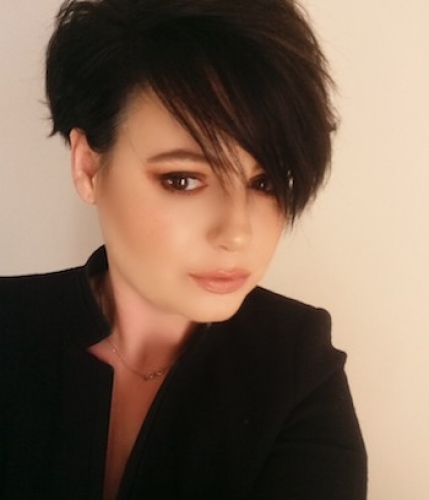 Valentina Dinu
Head of Communication and Investor Relations SN Nuclearelectrica SA
Valentina Dinu currently manages the Communications and Investors' Relations Department of the only nuclear producer in Romania, SN Nuclearelectrica SA, position she has occupied since 2014. She is responsible for the integrated communication of Nuclearelectrica with all stakeholder categories, including the positioning of the company on the capital market from the perspective of the strategic investors' relation function and CSR. Valentina joined Nuclearelectrica team in 2009, having previously worked in the university educational system and media in the field of communications and project management. Within her current position, Valentina was awarded by the Bucharest Stock Exchange Award for the best Investors' Relations strategy in Romania and by Capital Magazine for excellency in the field of communications. As Investor Relations Officer, Valentina met institutional investors and has participated in dedicated events in London, Prague, New York, Bucharest, Zagreb, Stegersbach.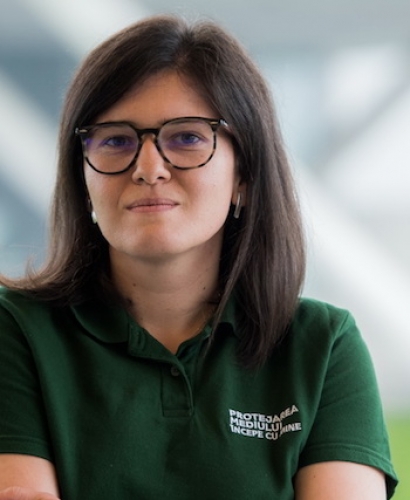 Anca Salajan
Health Safety and Environment Director Romania TenarisSilcotub
Anca Salajan, 34 years old currently HSE Director Romania for TenarisSilcotub responsible for approx.. 1500 employees in 7 locations including steel shop, hot rolling mill, finishing lines, sucker rods mill, pipe yard, scrap yard and functional offices. I have been working for TenarisSilcotub for more than 10 years starting as an environmental responsible in the rolling mill and finishing lines and having different experiences under commercial department following different national and international markets for Oil and Gas customers.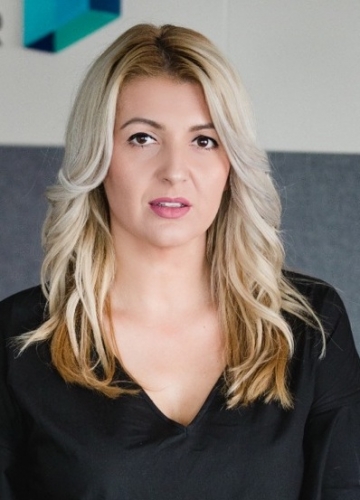 Carla Parnică
Marketing & Corporate Communication Manager, TINMAR Energy
Carla Parnică is Marketing & Corporate Communication Manager at the largest private electricity supplier in Romania - TINMAR Energy, a company with a very ambitious goal, namely to become the best modern utility company in the region. The company is recognized in the Top 5 Romanian brands.
Carla Parnică is also Vice President of the Tinmar Foundation, whose mission is to support environmental and leadership education programs, by promoting grassroots sports, sustainable development of cities, but also the training of tomorrow's leaders.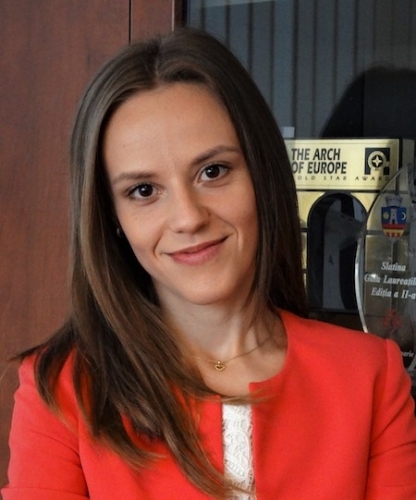 Laura Cristina Popescu
Sustainability Coordinator and Legal Counselor, TMK Artrom Group
Laura has graduated TITU MAIORESCU University, Faculty of Law in 2015. She is the legal adviser of TMK-ARTROM Group, as well as Coordinator of sustainability & social responsibility activity for all companies of TMK Artrom Group. Additionally, she is a member of the Data Protection team.
She is one of the first specialists worldwide certified for Global Reporting Initiative ( GRI) since February 2018 . Her legal advisory activity covers several fields such as HR, commercial and general business, environmental and corporate governance in TMK Artrom. She has been managing and coordinating the "Consolidated non-financial GRI report " for TMK ARTROM Group and the social responsibilities projects within local communities where TMK Artrom Group is acting since 2018 .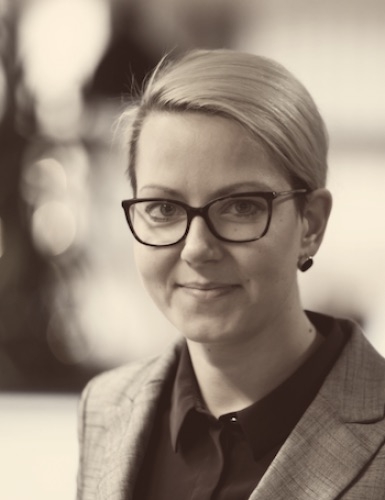 Katerina Kolaciova
Head of Voluntary Carbon Markets
Katerina has joined the carbon markets in 2011 and is currently heading the Central and Eastern European trading desk at Vertis. With her team Katerina overlooks structured derivatives transactions, and advises on carbon markets and hedging strategies to large industrial and aviation clients in the region. Katerina is also leading Vertis' corporate climate action agenda, focused on beyond compliance climate action of Vertis clients. Katerina is frequently invited as an expert speaker on topics related to carbon markets, trading and strategy such as COP24 or European Climate Summit. Katerina holds a diploma in Economics and a Masters in Finance from CEU Business School.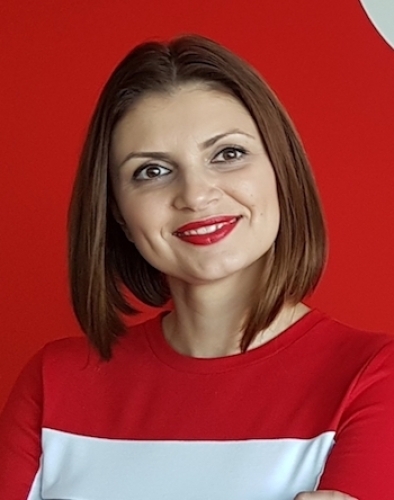 Alice Nichita
Public Affairs and Communication Manager Coca Cola HBC Romania
Alice Nichita holds the position of Public Affairs and Communication Manager within Coca-Cola HBC Romania, creating the proper premises for sustainable business growth by building a strong corporate identity and supporting local communities, as well as representing the company in industry and business associations. Alice is President of Soft Drinks Association, and Vice President of Packaging and Environment Association and Mineral Water Federation.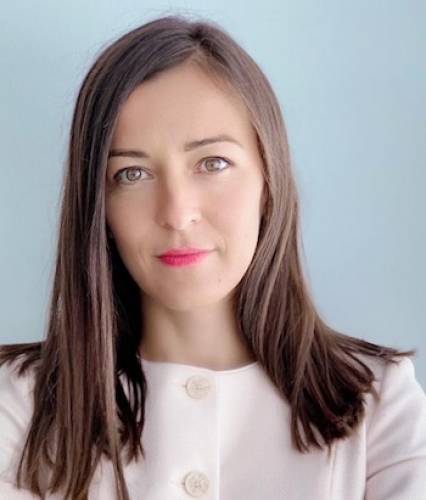 Alexandra Posea
Investor Relations Specialist, Romgaz
Mrs Alexandra Posea, Investor Relations Specialist within the Romgaz Team, graduated as economist from the Faculty of International Business Administration, inside Bucharest Academy of Economic Studies. Mrs Posea has an experience of 13 years in the economic field including various positions held for 10 years in the commercial department of BRD Groupe Societe Generale. After joining the IR team of Romgaz in 2016, Mrs Posea has been involved in many projects and in the development of the IR department, participating in conferences and meetings with representatives of International Investment Funds, investors and shareholders.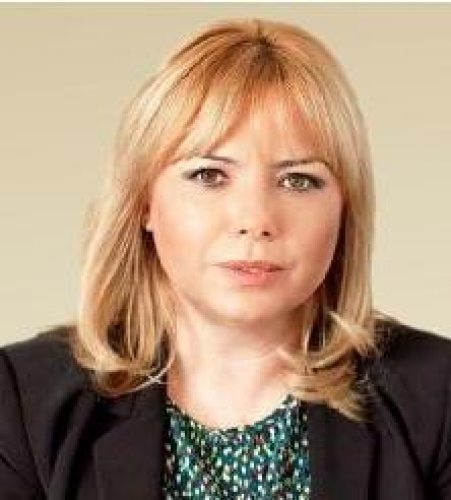 Anca Dragu
Deputy General Manager of E.ON Romania
Anca Dragu took over the position of Deputy General Manager of E.ON Romania at the beginning of 2019. As a member of the Board of Directors of one of the most important distributors and suppliers of natural gas and power on the local market, Anca Dragu is responsible for Public Affairs, Regulatory, Communication and CSR.
Anca Dragu was the second woman minister of finance in the history of Romania, holding the Finance portfolio from November 2015 until the beginning of January 2017. She was the first minister of finance to develp a dedicated public platform on the general budget expenditures, a tool that increased significantely the transparency of the public finances. Previously, in 2013, she was an economic analyst in DG-ECFIN, after working for 12 years, within the IMF's office in Bucharest. Between 1996-2001, Anca Dragu was an economist at the National Bank of Romania.
She has a bachelor's degree and a PhD in Economics at the Bucharest University of Economic Studies, a master's degree in public policies and EU accession at the National School of Political and Administrative Studies in Bucharest and she atteded various programs at Georgetown University, the Central and Eastern European Scholarship Program, and George Washington University, Washington DC.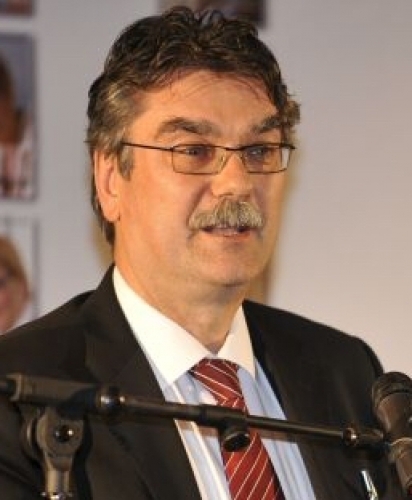 Dan Tone
CEO, Eutron Invest Romania
Dan Tone, Eutron Invest Romania's CEO, founded the company in 1993 with the purpose of delivering innovative technological solutions for the Banking & Finance industry. Over the past 25 years, he developed a thorough knowledge of the mechanisms and requirements of the Retail and Banking & Finance industries and he succeeded in developing an impressive competences portfolio to meet the market needs as a whole. The objective that guided Dan towards the Banking & Finance field in 1993 was to find the most efficient ways of managing values - and the taste for providing solutions not only for the challenges of today, but for the challenges of tomorrow was never diminished. Dan developed his company culture based on "problem-solving". And given his engineering background, it is easy to understand why if you ask him, he'll say with a smile on his face that the excellent opportunities that arise, are often well disguised as unsolvable issues.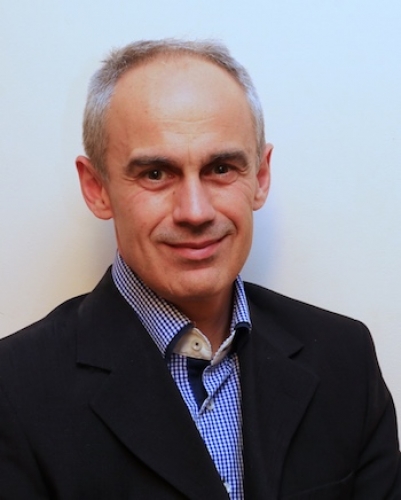 Mircea ILIE
Sustainability Leader, IKEA Romania
Since 2012 Mircea has been working as a Sustainability Leader at IKEA Romania, with responsibilities in energy and resource efficiency, waste management and prevention, education, employee engagement, sustainable products and services, community projects, development of partnerships with social entrepreneurs and their insertion as suppliers in the value chain. In 2006 he co-founded ViitorPlus (FuturePlus) - Association for Sustainable Development, implementing since then sustainability projects: afforestation, energy efficiency and renewables, recycling, social entrepreneurship, education and awareness, environmental impact and ecological footprint reduction.
Between 2011 and 2014, he served in the Representative Committee of the Environmental Coalition from Romania, a network of environmental NGOs. From 2007 to 2012 he acted in the Platform for Bucharest (which became the Platform for Sustainable Cities), an NGO network promoting sustainable urban development. Mircea holds a Master's degree in Systems Ecology and Sustainability (University of Bucharest) and one in Engineering (Computer Science, Polytechnic University of Bucharest).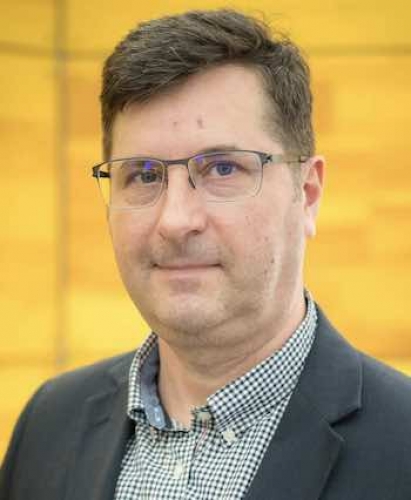 Radu Dudău
Director Energy Policy Group
Radu Dudău is co-founder and director of EPG. He is Associate Professor of International Relations at Bucharest University. From 2006 to 2010 he was Deputy Director at the Romanian Diplomatic Institute (Ministry of Foreign Affairs). He graduated in Physics and Philosophy from the University of Iași. He holds a Dr. Phil. degree in Philosophy (magna cum laude) from Konstanz University (Germany) and a PhD in Political Science (International Relations) (summa cum laude) from the National School of Political and Administrative Studies (SNSPA, Bucharest). He was a Fulbright Fellow with the National Security Program at Harvard Kennedy School of Government (2011), a New Europe College Fellow at the Danish Institute of International Relations (Copenhagen, 2006) and an OSI/FCO-Chevening scholar at Oxford University (1999-2000). His main expertise focus is energy security and natural resource geopolitics.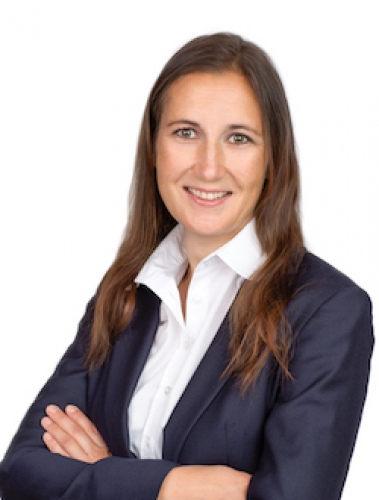 Eva-Maria Grosse
Senior Consultant, denkstatt Austria
Eva-Maria Grosse joined denkstatt in March 2020. As International Service Lead, she is responsible for the development and build-up of various services in the area of Sustainable Finance within the group. In addition to supporting the implementation process at financial institutions in connection with the EU regulations on Sustainable Finance, she also supports companies in the real economy with initial status quo analyses of the implementation of the EU taxonomy requirements with regard to reporting. Furthermore, she has experience in the certification of sustainable investment products. In the course of her work as a research analyst at an international bank, she has acquired a comprehensive knowledge of bond markets with a focus on green bonds. She has several years of experience in corporate analysis and assessment of bond issues and in advising institutional investors and traders in the fixed income area. She has already conducted several trainings of bank and insurance employees, but also investor relations employees of listed companies in the field of sustainable finance.
Sponsors
Supporting Partners

ALRO
ALRO is one of the largest vertically integrated aluminium producers in Europe, measured by production capacity. With operations throughout all major stages of aluminium production, the ALRO Group consists of upstream and downstream divisions, from the mining and refining of raw materials to the production and sale of primary and processed aluminium products. Being fully integrated, one of ALRO's main focus is on the improvement of the aluminium production life-cycle along with providing the best quality products to its clients.
ALRO is a listed joint-stock company established in 1961 in Romania and its shares are traded on the Bucharest Stock Exchange, Regulated Market since October 1997 under the symbol "ALR", Premium category.
ALRO is one of Romania's largest companies with an important contribution to the local and national economic development. The Company is subsidiary of Vimetco N.V., a global, vertically-integrated primary and processed aluminium producer, which has operations in Romania, China and Sierra Leone, Africa.
Committed to a long-term sustainable development, ALRO published for the third consecutive year its 2019 Consolidated Sustainability Report, which is available at the following: LINK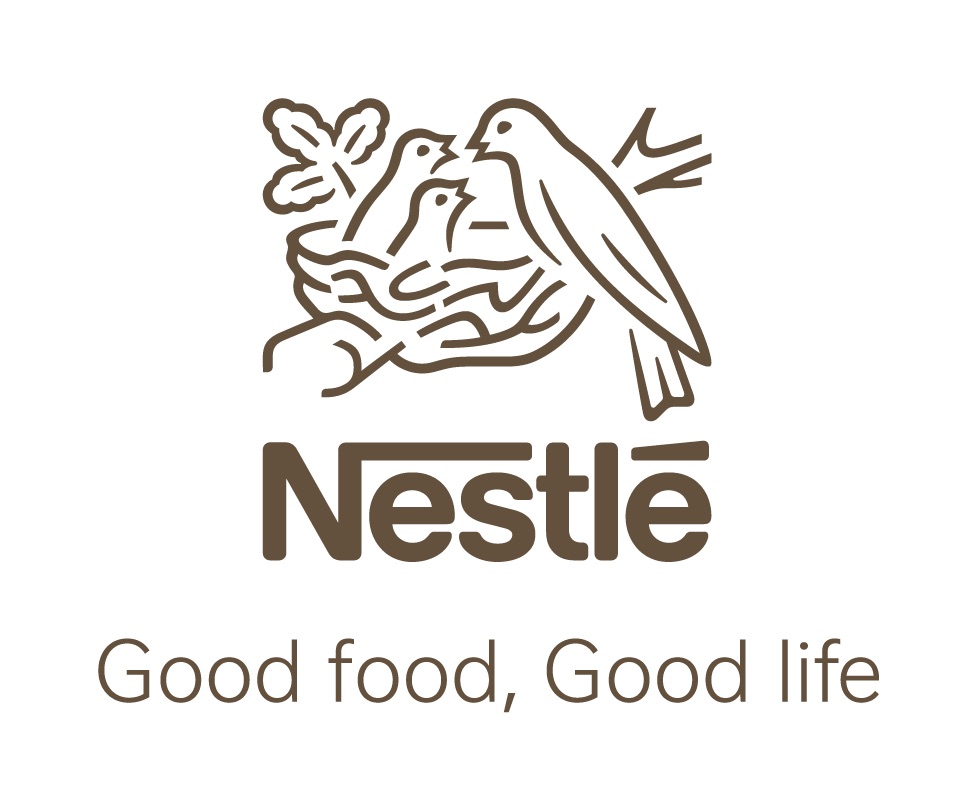 Nestlé
Nestlé is the largest food and beverage company in the world. It is present in 189 countries around the world, and its 308,000 employees are dedicated to Nestlé's goal of improving the quality of life and contributing to a healthier future. Nestlé offers a wide portfolio of products and services for people and pets, for life. Nestlé's more than 2,000 brands include iconic names such as Nescafé, Nespresso, Maggi and Nido. The company's performance is supported by the Nutrition, Health and Wellness strategy. Nestlé is headquartered in Vevey, Switzerland, where the company was founded more than 150 years ago.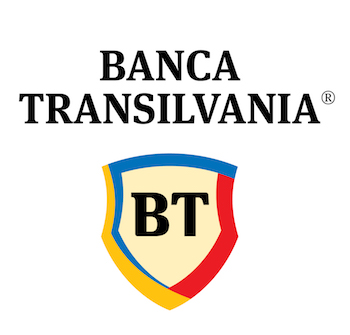 Banca Trabsilvania
Banca Transilvania (BT) is the largest financial group in Romania, in terms of assets and its mission is to support the development of the business environment, through innovative products and services, offered with professionalism.
The bank's history began in Cluj-Napoca in 1994, at the initiative of a group of business people. The idea was to create a local bank, a representative brand for Cluj. The entrepreneurial spirit of its founders led to the consolidation of BT's position, initially in Cluj and later at regional and national level. The bank originally focused its activity on the SME sector and, due to market demand, after a short while it also turned its attention to retail. In 1997, BT became the first banking institution in Romania to be listed on the Bucharest Stock Exchange.
Media partners
Venue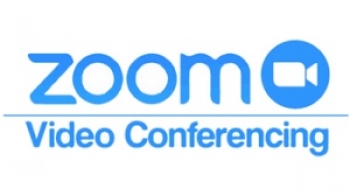 Procedura de accesare a videoconferinței pe platforma de webinar ZOOM
Accesare ZoomMeeting în browserul de internet
- Se accesează link-ul oferit de către GovNET pe e-mail, apoi click launch video
- Se introduc Meeting ID și parola (din mailul primit)
Se deschide aplicația ZOOM, unde ne putem conecta CU CONT existent, CONT NOU sau FĂRĂ CONT
Protecția datelor și partajarea detaliilor de contact
Organizatorul conferinței va colecta și păstra datele dumneavoastră personale pentru pregătirea și desfășurarea conferinței, precum și pentru a vă informa cu privire la viitoarele proiecte legate de sectorul dumneavoastră și de domeniul de activitate. Datele dvs. de contact nu vor fi transmise catre terti si nu vor fi folosite în scopuri comerciale.
Prin inregistrarea la eveniment va dati consimțământul pentru prelucrarea datelor personale obligatorii pentru transmiterea codului de acces pe platforma evenimentului.
În cazul în care doriți ca datele dvs. să fie eliminate trebuie să trimiteti o solicitare in scris catre Govnet, pe adresa sales@govnet.ro.
Dacă aveți întrebări cu privire la politica noastră de confidențialitate și la procesarea mesajelor dvs. de poștă electronică și a datelor personale aferente, nu ezitați să ne scrieți la sales@govnet.ro