Events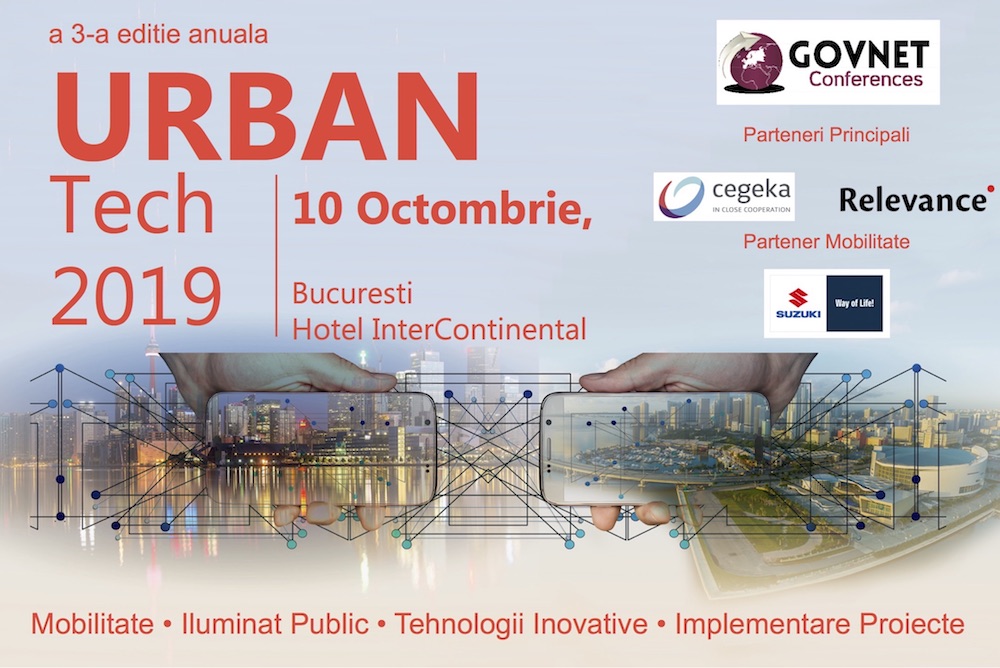 URBAN Tech 2019
October 10, 2019, HOTEL INTERCONTINENTAL, BUCHAREST
Conferința URBAN Tech 2019
Transport • Iluminat Public • Tehnologii Inovative • Implementare Proiecte
10 octombrie, 2019 • InterContinental Bucharest Hotel • Sala Fortuna
Cu orasele în continua crestere si extinderea dezvoltarilor urbane, presiunea asupra infrastructurii devine o preocupare majora si forteaza planificarea viitoarelor servicii de utilitati publice pe noi modele de abordare.
În timp ce tehnologiile moderne apar pentru a ajuta dezvoltarea urbana, politicile autoritatilor publice locale trebuie sa faciliteze aceasta evolutie catre un management integrat de al orasului inteligent.
Aceasta sesiune de intalnire a specialistilor ofera perspective si potentiale solutii pentru a asigura o infrastructura eficienta în orasele din România.
Politici pentru dezvoltarea Oraselor printr-o infrastructura moderna

Proiecte publice pentru managementul traficului

Iluminatul Public - crearea unui mediu urban sigur

Infrastructura de e-mobilitate

Inovatii si tehnologie pentru siguranta si sustenabilitate in dezvoltarile urbane
INFORMATII GENERALE
Limba de desfasurare si prezentare: română.
Protecția datelor și partajarea detaliilor de contact
Organizatorul conferinței va colecta și păstra datele dumneavoastră personale pentru pregătirea și desfășurarea conferinței, precum și pentru a vă informa cu privire la viitoarele proiecte legate de sectorul dumneavoastră și de domeniul de activitate. Datele dvs. de contact vor fi transmise numai partenerilor implicați direct în procesul de organizare a conferinței Dacă aveți întrebări cu privire la politica noastră de confidențialitate și la procesarea mesajelor dvs. de poștă electronică și a datelor personale aferente, nu ezitați să ne scrieți la sales@govnet.ro
Program
09:00 - 09:30

INREGISTRARE

Inregistrarea delegatiilor si cafeaua de bun venit

09:30 - 11:00

PROVOCARILE ACTUALE DE DEZVOLTARE IN AGLOMERARILE URBANE

Viziunea autoritatilor asupra dezvoltarii infrastructurii de utilitati publice si parcursul de implementare
Provocarile tehnice, legislative, bugetare si nu numai, intampinate in proiectarea, implementarea si dezvoltarea proiectelor la nivelul autoritatilor locale
Provocarile majore pentru gestionarea eficienta a infrastructurii si siguranta in orase
Strategii viabile pentru a dezvolta proiecte eficiente de dezvoltare urbana
Infrastructura urbana. Orasul inteligent - solutii pentru controlul iluminarii
Intelegerea si evaluarea diferitelor nevoi ale comunitatilor locale in gestionarea traficului
Infrastructura de e-mobilitate si finantarea proiectelor de transport urban - optiuni de luat in considerare

11:00 - 11:30

PAUZA NETWORKING

Pauza de cafea si discutii participanti

11:30 - 13:00

A DOUA SESIUNE

STUDII DE CAZ - GESTIONAREA INFRASTRUCTURII ORASELOR

Îmbunatatirea gestionarii sistemului de utilitati publice prin interventii tehnologice
Studii de caz si solutii implementate la nivel local
Gestionarea inteligenta a iluminatului public pentru un mediu urban calitativ, sigur si eficient energetic
Studii de caz si solutii inteligente în gestionarea traficului urban si siguranta rutiera
Implementarea datelor si a analizelor de trafic - date importante de luat in considerare
IoT bazat pe managementul dinamic al oraselor

13:00 - 14:00

NETWORKING

Masa de pranz si networking
Sponsors
Premium Partners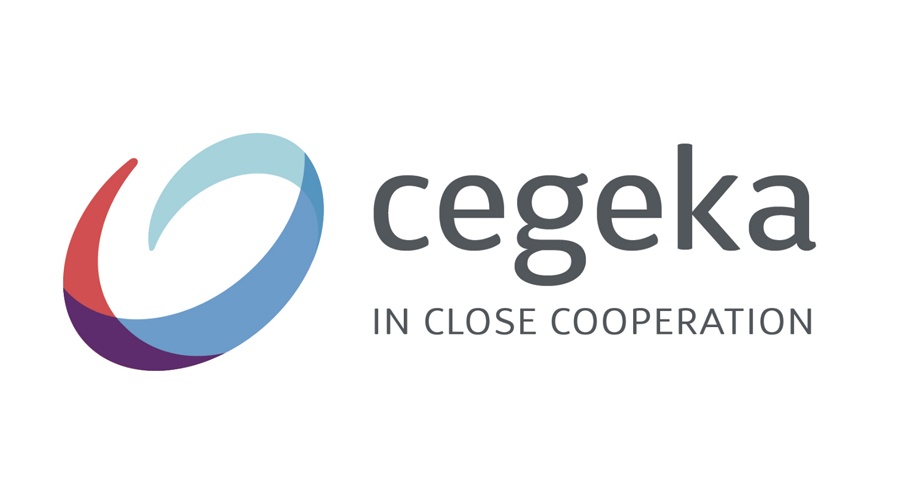 CEGEKA
Our mission is to help people integrate technology into everyday life and to enable innovation through technology. We offer software development and infrastructure solutions, with advanced competences in Blockchain, Artificial Intelligence and Machine Learning. All our offices (in Western Europe or nearshore, in CEE) are located within the boundaries of the European Union. We believe working in close cooperation with our clients and employees is the key to success; this means we offer people the best working environment in order to achieve the best results. We love entrepreneurial spirits and encourage people around us to be proactive and make the best decisions not only for business, but for their own personal development. Our nearshore Romanian offices are in Bucharest (Victoriei Square) and Iasi (Soseaua Nationala) and, with over 4400 team members at group level, we make sure we are always close to our customers.

RELEVANCE
Since 2004, Relevance is the preferred partner of companies that leverage the power of data for business performance.
Our team has 15 years of experience in implementing Business Intelligence, Data Warehouse and Big Data solutions, using global leading partners for data management, analysis and visualization.
Relevance believes in Humans and Technologies, in that order – used in the right combination they make the difference for your company success.
Media partners
Venue
Hotel Intercontinental
BUCHAREST
Phone:
Conferinta URBAN Tech va avea loc la Hotel interContinental Bucuresti, sala Ronda Etaj 1.
Pentru rezervari de camere pentru acest eveniment, va rugam sa va adresati Event Managerului:
Mrs. Simona Sercan – Senior Convention Sales Manager
e-mail: simona.sercan@interconti.ro
Tel:+4021.305.10.18

INSCRIERE

Pentru reprezentantii autoritatilor publice centrale si locale participarea este gratuita.

Participarea la aceasta conferinta este gratuita pentru o sigura persoana din partea unei companii,

cu confirmare prealabila din partea organizatorului si in limita locurilor disponibile.



Pentru participari suplimentare din partea companiilor private, taxa este de 59 Euro + TVA / persoana.
NOTICE
Taking into account the provisions of the 2016/679 / EU Regulation, we inform you that your contact details are in the database of Govnet Conferences being obtained directly as a result of past correspondence, participation or registration to an event you attended or because of publication in public information media.
As Govnet processes personal data both for contractual purposes and to keep you up to date with our activities, we want to make sure that our organization has taken appropriate technical and organizational measures to protect your data. If you no longer wish to be informed about Govnet Conferences Romania's services and events, please submit a request for the removal of your data at sales@govnet.ro