Events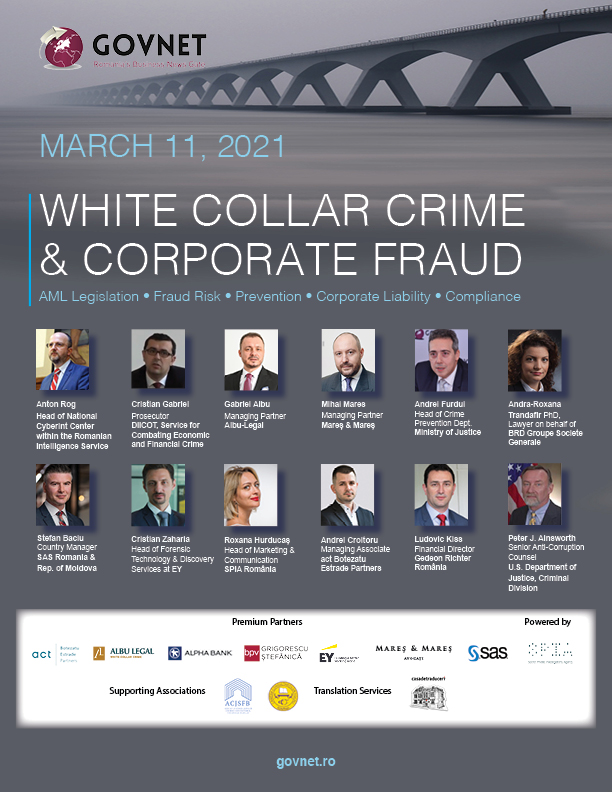 White Collar Crime and Corporate Fraud 2021
March 11, 2021, E-CONFERINTA PLATFORMA ZOOM,
The third annual edition of the Romanian White Collar Crime & Corporate Fraud Conference features presentations on how to identify, detect and manage risks related to fraudulent activities in companies.
This traditional event will address anti-bribery and anti-money laundering systems and controls and will provide a regulatory and enforcement update on legislation in Romania. Attendees will have the opportunity to hear from anti-bribery and anti-money laundering experts, the Ministry of Justice and the Romanian National Office for Prevention and Control of Money Laundering.
Implementing procedures to help companies comply with bribery and tax evasion legislation is a necessary task in 2021, that can ensure efficient control for monitoring and mitigating the risk of fraud.
Our conference will address the latest challenges, threats and developments in fraud prevention and white collar crime to help companies minimize exposure to risk and build effective processes and controls to identify and manage new type of risks in an advanced technological environment.
This event is addressed to the executive management with a focus on corporate governance and compliance areas.
There is no cost to attend this event but registration is required.
Registration conditions: The program and the speakers are subject to change. Should the conference be cancelled due to force majeure, unavailability of the conference venue, speakers being prevented or for other good cause, the organizer reserves the right to cancel the conference.
Data protection and sharing of contact details
The Conference Organizer will collect and store your personal datafor the preparation and execution of the conference as well as to inform you about future projects related to your sector and line of work. Your contact data will only be passed on to partners directly involved in the conference organization process as partners for follow-up purposes. If you have any questions about our privacy policy and the processing of your e-mail and related personal data, do not hesitate to write us at sales@govnet.ro
Program
10:00 - 10:05

OPENING AND KEYNOTE SPEAKERS INTRODUCTION

Host: Adrian Ion, Publisher and General Manager, GovNET Romania

10:05 - 11:30

FIRST SESSION

KEY PRIORITIES FOR ANTI-CORRUPTION AND AML IN ROMANIA


Efforts to Implement Anti-Money Laundering Legislation in Romania - authorities view
EU directive and the American approach to whistleblowing
The impact of the new directive on the protection of whistleblowers on the business environment.
Integrity in the business environment and transposition of Directive no. 2019/1937.
Procedures and controls to comply with bribery and tax evasion legislation
Cybercrime resilience effectiveness - common mistakes and how to avoid them
EU directive on the protection of persons reporting breaches of Union law - whistleblowers Directive

- the need for internal corporate procedure.

SPEAKERS:

Anton Rog - Head of National Cyberint Center (CNC) within the Romanian Intelligence Service (SRI)

Cristian Zaharia - Manager in the Forensic & Integrity Services, Head of Forensic Technology & Discovery at EY Romania

Andrei Furdui - Head of Crime Prevention Department within the Ministry of Justice

Gabriel Albu - Founder at Albu Legal Law Office

Stefan Baciu - Country Manager, SAS Romania & Republic of Moldova

11:30 - 12:00

Q&A Session

Q&A Session on the with the first panel speakers

12:00 - 13:30

SECOND SESSION

PRACTICAL COMPLIANCE INSIGHTS FROM THE FRONTLINES


Report suspicious transactions: why, when and how?
Romanian case law on establishing criminal liability of legal person by analyzing the internal policies
of companies
Type of crimes/administrative offenses from which corporate liability may arise
Survival kit in time of fraud
Fraud Prevention and Investigation Essentials. When to ACT and how to reACT?
Top Anti-Bribery Compliance challenges and how companies are addressing them
Fraud Risk… Missing Integrity
Guidelines for BoD members and managers: main obligations from a compliance perspective

SPEAKERS:

Gabriel Cristian - Prosecutor DIICOT, Service for Combating Economic and Financial Crime

Andra-Roxana Trandafir - PhD. Lawyer on behalf of BRD Groupe Societe Generale

Mihai Mareș - Founding partner, Mareș & Mareș

Roxana Hurducaș - Head of Marketing&Communication SPIA România

Andrei Croitoru - Managing Associate, act Botezatu Estrade Partners

Ludovic Kiss - Financial Director, Gedeon Richter Romania




Peter J. Ainsworth -

Senior Anti-Corruption Counsel at U.S. Department of Justice, Criminal Division

Topic: U.S. regime for Corporate Criminal Liability

13:30 - 13:30

CLOSING REMARKS AND FINAL Q&A SESSION

Q&A Session on the with the second panel speakers
Speakers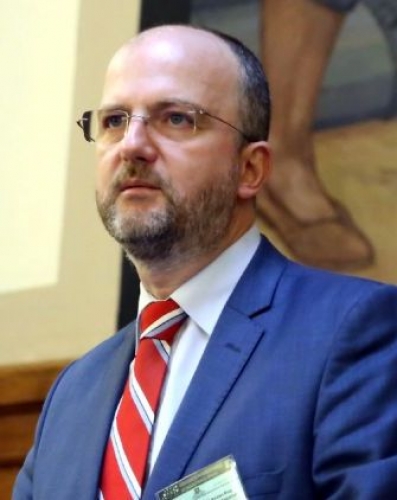 Anton Rog
Head of National Cyberint Center (CNC) within the Romanian Intelligence Service (SRI)
Anton Rog is the Head of National Cyberint Center (CNC) within the Romanian Intelligence Service (SRI). CNC is responsible for conducting 24/7 activities to discover, characterize and proactively counter cyber threats against systems and networks critical to Romania national security. Anton has held various technical development positions including software and systems design. He has also served as a Deputy Director within SRI IT&C central department. He is active with the academic community as associated professor at DRESMARA Brasov.
Anton graduated from the University of Bucharest in 1998 with a B.S. in information technology, and he received a Postgraduate degree in program and project management in 2011 from DRESMARA. He was awarded Knight of the Order Manhood and Faith in 2014 and Knight of the Order of Military Virtue in 2005 by two Presidents of Romania.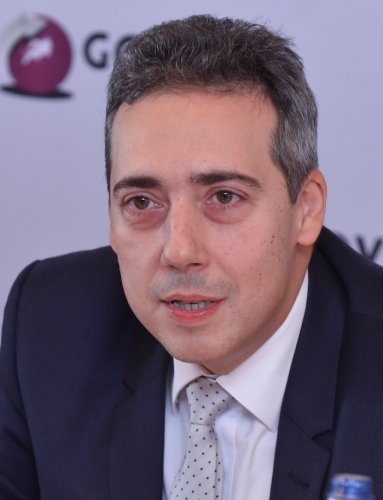 Andrei Furdui
Head of Crime Prevention Department within the Ministry of Justice
Mr. Furdui heads the Crime Prevention Department of the Romanian Ministry of Justice, capacity in which he also manages the Technical Secretariat of the National Anticorruption Strategy and chairs the cooperation platforms organized in the framework of the Strategy, including the platform for cooperation with the business environment.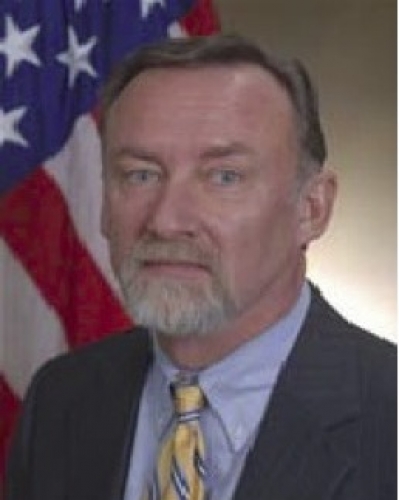 Peter J. Ainsworth
Senior Anti-Corruption Counsel at U.S. Department of Justice, Criminal Division
Peter J. Ainsworth is a Senior Anti-Corruption Counsel– Criminal Division and advises U.S. government officials, foreign governments, and representatives of multi-national organizations on anti-corruption enforcement issues. He is working with Ambassadors and high level government officials, manages special projects aimed at strengthening US law enforcement capacity by promoting international evidence sharing and anti-corruption investigations.
He develops and instructs trial advocacy programs for judges and prosecutors from countries transitioning to an accusatory system of justice.
Previously he was Senior Deputy Chief for Litigation - Public Integrity Section, Criminal Division and supervised and directed a staff of career prosecutors who investigate and prosecute public corruption, election law, and conflicts of interest offenses nationally and internationally and personally served as lead attorney on high-profile matters handled by the Section.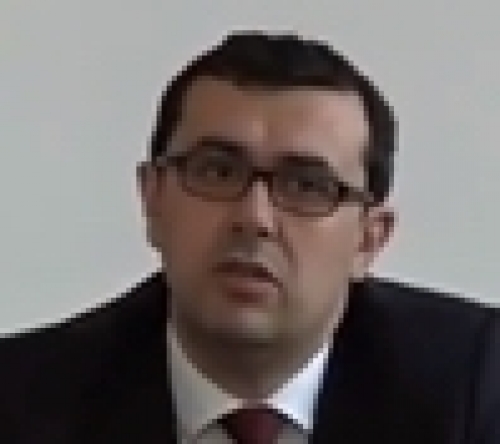 Gabriel CRISTIAN
Prosecutor DIICOT, Service for Combating Economic and Financial Crime
Gabriel Cristian graduated The National Institute of Magistracy and currently holds the prosecutor position within "DIICOT – Central Structure – Service for prevention and fight against financial and economic crimes", being specialised in investigating tax fraud, money laundering and capital market related crimes.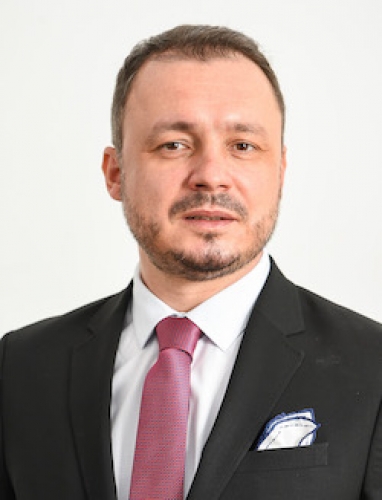 Gabriel Albu
Founder at Albu Legal Law Office
Gabriel Albu has a solid and diverse experience related to the corporate field, assisting and representing a large number of companies - multinational and local - and also individuals within them, in complex criminal proceedings, under national jurisdiction and also with international elements.
Since 2005 Gabriel has begun the practice of criminal business law / white collar crime. Starting with 2008, in an independent environment, Gabriel has dedicated himself to this field of activity, being one of the pioneers of this field of professional practice in Romania - white collar crime, practiced at the professional level of sophistication to which it is understood today.
Over the years, Gabriel Albu has been involved in a large number of high-level criminal cases in Romania. He managed complex cases, at the highest level of representation, involving mainly accusations of tax evasion and fraud against the financial interests of the European Union, accusations of corruption, financial fraud, work related crimes, capital market and public procurement fraud.
The most recent success achieved by Gabriel Albu was the case publicly known as "Rompetrol II", where his team managed to obtain the dismissal of the criminal charges and release of significant assets from under freezing orders.
Mihai Mareș
Founding partner, Mareș & Mareș
Highly regarded by clients and peers as one of the brightest white collar crime attorneys in Romania, Mihai Mareș specializes exclusively on criminal defence for senior executives, entrepreneurs, major industrial groups, financial institutions and large international and domestic companies. His expertise covers a broad range of matters involving money laundering, fraud, bribery and other forms of corporate misconduct.
With a Ph.D. in criminal procedure from the Romanian Academy's Legal Institute, Mihai regularly publishes articles and studies on criminal law and criminal procedure and participates in international and national conferences related to these fields. His practice, experience and exposure to sophisticated cases make him an invaluable asset when collaborating with prominent international law firms and global alliances specialized in white collar crime.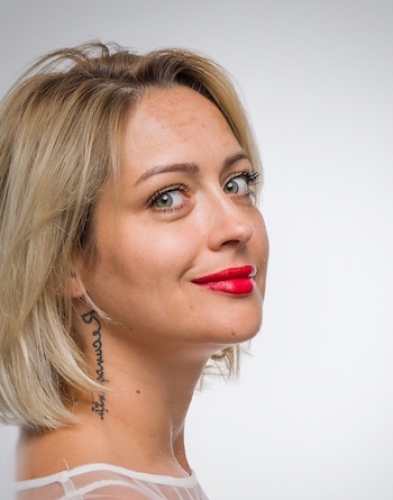 Roxana Hurducaș
Head of Marketing&Communication SPIA România
Roxana Hurducaș has built and currently runs the marketing and communication department of SPIA, the leader of the Romanian new generation of private investigators.
Auditor and marketing&communication adviser, Roxana is experienced in coordinating marketing departments, brand management and communication campaigns, in crisis communication, managing the relationship with the press and key opinion leaders, organizing events and internal communication.
For more than 10 years, until 2020, Roxana has been the Marketing&PR Manager of FAN Courier.
She joined SPIA, Secret Private Investigations Agency, in 2020 and guided the company to a courageous, transparent and committed approach. Awareness of the fraudulent phenomenon's existence, the related risks as well as of the existing solutions, is the first step in the fight against fraud and its devastating consequences on the business environment in Romania.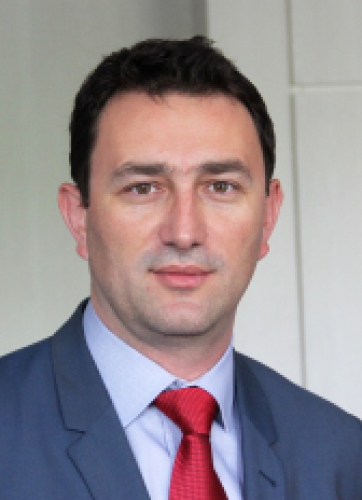 Ludovic Kiss
Financial Director, Gedeon Richter Romania
Ludovic Kiss has a strong and diverse multicultural experience in the corporate field, developing expertise in several industrial areas such as textile manufacturing, food production, chemical industry, electrical wiring and pharma.
Starting his career in finance and accounting, over the years he was leading also operational structures like planning and logistics, IT but also internal audit structures. Apart of his various roles in different companies, he always focused on developing lean business structures.
Ludovic is currently CFO of Richter's Group subsidiary in Romania, one of the widest Women's Healthcare portfolio holder, worldwide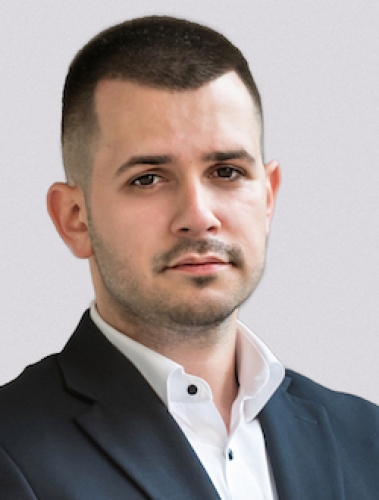 Andrei Croitoru
Managing Associate, act Botezatu Estrade Partners
Andrei Croitoru is Managing Associate at act Botezatu Estrade Partners and a member of the European Criminal Bar Association, the European Fraud and Compliance Lawyers Association, the Association of Certified Fraud Examiners and the Association for Preventing and Combating Fraud.
Andrei is specialized in White Collar Crime matters, advising and representing major domestic and international corporations in relation to corruption and organized crime, money laundering, tax evasion, fraud, work-related criminal offences, industrial and occupational accidents.
Andrei also regularly assists local and international companies in preparing and implementing compliance programs and response plans for preventing allegations of complicity at management, and generally for avoiding companies' and management's criminal liability.
Cristian Zaharia
Manager in the Forensic & Integrity Services, Head of Forensic Technology & Discovery at EY Romania
Cristian Zaharia is a Manager in the Forensic & Integrity Services, Head of Forensic Technology & Discovery at EY Romania with a large experience in cybercrime investigations, incident response actions and forensics. Cristian worked as a Cybercrime Police officer for 5 years being the case investigator for many sensitive and serious cases. During the last 5 years Cristian has been involved in multiple engagements with different US & EMEA clients, providing consultancy for a variety of cybersecurity services: incident handling, incident response, forensics and threat intelligence. In his journey Cristian led numerous SOC teams in their purpose to ensure a strong security posture for the clients.
Stefan Baciu
Country Manager, SAS Romania & Rep. of Moldova
Stefan joined SAS Romania in 2017 and is responsible for the growth strategy and revenue performance. He is keen on making a difference by bringing the power of advanced analytics and AI to companies. Stefan has 20 years of experience in the IT industry and holds an MBA from the University of Warwick, UK.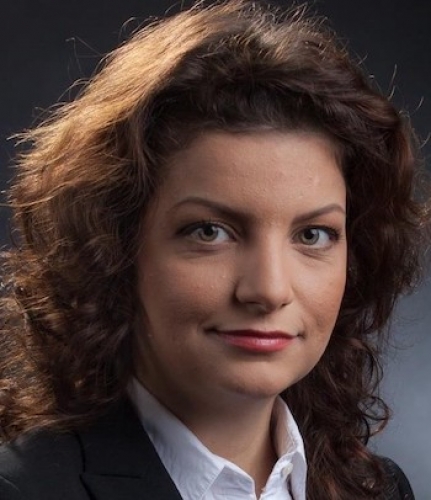 Andra-Roxana Trandafir
PhD. Lawyer on behalf of BRD Groupe Societe Generale
Andra-Roxana Trandafir is Associate Professor and Vice-Dean of the Faculty of Law, University of Bucharest, where she teaches Criminal Liability of Legal Persons, Criminology and Criminal Law. She is also a lawyer, in the past year acting mostly on behalf of BRD Groupe Societe Generale. Her research focuses on criminal liability of legal persons, seizure of assets in criminal trials and criminal offences perpetrated within banking activity. She published several books and more than 50 articles in Romania and abroad; her most recent book speaks about criminal liability of legal persons. She participated in more than 50 international and national conferences, being actively involved in programmes having as purpose the training of lawyers, judges and prosecutors.
Venue
The procedure for accessing the video conference on the ZOOM webinar platform
Access ZoomMeeting in your internet browser
- Access the link provided by GovNET by e-mail, then click launch video
- Enter the Meeting ID and password (from the email received)
The ZOOM application opens, where we can connect WITH EXISTING ACCOUNT, NEW ACCOUNT or WITHOUT ACCOUNT
Participation is free, with prior confirmation from the organizer and transmission of the access code.
NOTE: The conference access code will be sent individually on MARCH 10, 2021.
Taking into account the provisions of the 2016/679 / EU Regulation, we inform you that your contact details are in the database of Govnet Conferences being obtained directly as a result of past correspondence, participation or registration to an event you attended or because of publication in public information media.
As Govnet processes personal data both for contractual purposes and to keep you up to date with our activities, we want to make sure that our organization has taken appropriate technical and organizational measures to protect your data. If you no longer wish to be informed about Govnet Conferences Romania's services and events, please submit a request for the removal of your data at sales@govnet.ro