Analysis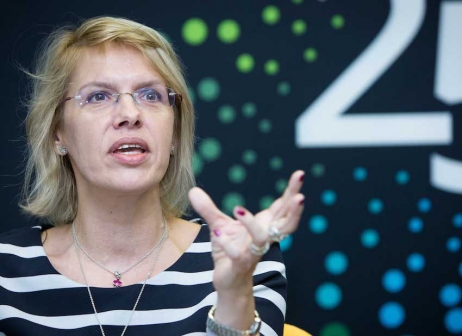 December 11, 2017 14:08
Trencadis, Tremend, APSISWARE and Qualitance represent Romania in this year's Deloitte's Technology Fast 500™ rankings for Europe, the Middle East, and Africa (EMEA). Now in its 17th year, the list is compiled by Deloitte Global's Technology, Media & Telecommunications (TMT) industry group.
more »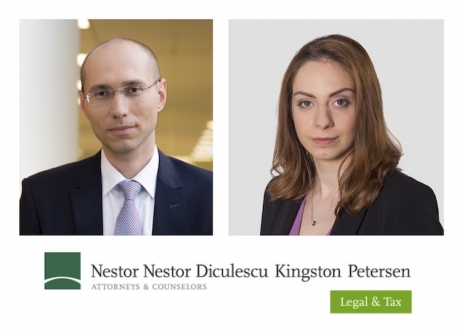 September 14, 2017 09:18
by Radu Damaschin - Partner and Cristiana Prodescu - Associate, NNDKP In a world that is becoming increasingly globalized, the law serves as a powerful tool in improving economic and social conditions. In such a world, trans-border judicial proceedings, or, as legal scholars call it, "legal disputes with extraneous elements" demand a certain consistency and predictability. We consume the same products and services; we abide by the same rules; therefore it is natural to develop the same expectations, including with respect to the enforcement of legal documents. The trend in this direction is clear, albeit more or less intentionally so: parallel customs, bilateral and multilateral treaties; common rules that will facilitate the creation, amendment and termination of legal relationships of any kind, regardless of the way in which this is achieved.
more »

July 17, 2017 15:37
The M&A Market in Romania has reached EUR 889 million in the second quarter of the year according to public sources and disclosed transactions, more than double compared to the first quarter, an analysis by Deloitte Romania has revealed. The total number of relevant transactions was 19. Compared to the similar period last year, in 2017 the number of transactions grew by one and the disclosed value has increased three times....
more »

June 07, 2017 09:46
Among the issues financiers must deal with one must also count the impact of the insolvency procedure over ongoing lease agreements. Many lessees, who find it hard to maintain a valid cash flow, look for the protection granted to them by the Insolvency Law no. 85/2014 and subsequently attempt to restructure their activity and schedule the payment of their debts. Once the insolvency procedure starts, lessors are forbidden to cancel the lease agreements despite the lessees becoming insolvent. Lessors are thus entitled to ask the judicial administrators to terminate the leasing operations....
more »

May 29, 2017 10:49
by Georgiana Singurel and Alexandru Lascu, Reff & Associates, member of Deloitte Legal The legal framework governing public private partnerships and concessions of works and services was significantly reshaped in 2016. In this respect, in May 2016 the new legislative package on public procurement and concession of works and services was enacted, replacing the previous regulations, including former PPP Law no. 178/2010. Also, in December 2016 the new PPP Law was adopted....
more »

April 20, 2017 13:12
Romania's cigarette black market shrank this March by 1 percentage point from January 2017 to 15.2 pct of the total market, shows a Novel Research survey. "This is the result of the Customs Authority's contribution to the transposition of th...
more »

January 16, 2017 11:52
The National Agency for Tax Administration (ANAF) collected in 2016, total budgetary revenues worth 199.4 billion lei, by 2.6 billion lei above the level achieved in 2015, while revenues to the state budget were at 137.43 billion lei, a slight decrease from 137.46 billion lei the previous year, according to provisional data centralised by ANAF. But in both cases, the revenues' attainment degree is below the revised programme of November 2016, of respectively 99.8 pct in the case of total revenues and of 99.4 of budgetary revenues....
more »

October 21, 2016 09:52
Romania's Parliament has enacted (not without much debate) Law no. 170/2016 on activity specific taxes, cracking down on Horeca tax evasion by imposing a new flat tax on bar, restaurant, catering and hotel activities. Starting January 1, 2017, such businesses will pay a tax calculated irrespective of the volume of income and expenses, but which is determined based on a mix of zoning, seasonal and surface area parameters....
more »

September 30, 2016 11:56
Macroeconomic stability has brought positive sentiment in the business outlook and gave investors confidence to implement development strategies. This was best reflected in the market for M&A in 2015, where Romania registered a consistent growth of over 23 percent compared to 2014, climbing to a total value of over 3 billion Euro and 123 transactions, according to the Romanian Barometer of M&A, published by EY, placing Romania among the most active markets in Central and South-Eastern Europe. Despite the impressive growth, Romania is still behind countries such as Poland with 364 deals which generated a combined value of €6.3 billion in 2015 and the Czech Republic with 143 deals, with a combined value of €3.4 billion. Meanwhile, Hungary reported 162 deals with a combined value of €1.9 billion...
more »

September 30, 2016 11:29
Lawyers have to face a reality that clients these days don't just hand over a case and expect the lawyer to do the job, get the fee and move on. Clients changed. Their demand for legal services is now undergoing important transformation, reshaping the fundamentals of a profession traditionally adverse to changes. This puts pressure on managers, whose main objective is to point the sail in the right direction, identifying trends early and often, foreseeing the evolution for years ahead. Unless they find the right answer, the harsh reality will mean that some firms will go bust....
more »