Automotive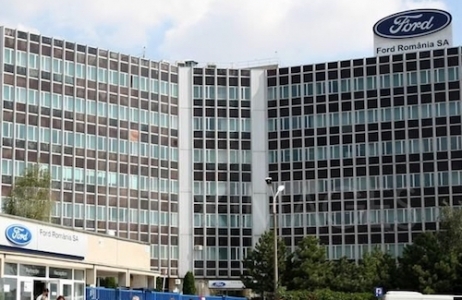 May 23, 2018 12:09
Ford has announced that it will produce a second model in the Craiova auto plant, which means new investments of 200 million Euros, as well as the creation of 1,500 new jobs. The new model will be added to the production of the current generation of the Ford EcoSport small-class SUV.
more »

May 07, 2018 15:24
Financial Group Banca Transilvania and Autonom Services announced the conclusion of the sale-purchase agreement for 100% of BT Operational Leasing (BTOL) shares. Following this agreement, Autonom reaches 500 employees, around 5,000 corporate client
more »

March 06, 2018 14:43
Garanti Leasing, part of Garanti Romania, finances 20 Renault Zoe cars, with over EUR 300,000, as part of its strategy to actively support sustainable entrepreneurial projects, as well as other initiatives that have a positive impact on the community and the environment....
more »

October 17, 2017 13:38
Dacia sales in Europe recorded a 23.8% advance in Europe (EU plus EFTA countries), and the carmaker's market share rose from 2.3% to 2.4%, according to the European Automobile Manufacturers' Association (ACEA). ...
more »

October 10, 2017 14:38
In the context of the shift towards auto-mobility – electric cars, autonomous driving, route optimization technology – Porsche Finance Group launches the first corporate car sharing solution in Romania, under the group's international brand. ...
more »

October 02, 2017 17:12
With over 150,000 people and a contribution to exports of 47% in 2016, the automotive industry is one of the main pillars of the Romanian economy, with a total turnover exceeding 20 billion euros....
more »

March 30, 2017 15:16
UniCredit Leasing, the leading player in the leasing market in Romania,, announces its entry into motorsport by supporting UniCredit Leasing Rally team, consisting of Adrian Teslovan (pilot) Cseh Vajk Imre (copilot) and Mihai Leu (Technical...
more »

February 20, 2017 10:34
Romania exported in 2016, vehicles and transport equipment worth 22.48 billion euros, by 2.2 billion Euros over the level of the similar period of 2015, according to the centralized data of the National Institute of Statistics (INS). The vehicles and transport equipment imports stood at 21.09 billion Euros, being higher by 2.34 billion Euros in comparison to the ones in the period January-October 2015, thus registering on this segment a surplus of 1.395 billion Euros....
more »

July 21, 2016 16:40
Pony Car Sharing, the first car sharing company in Romania established in Cluj in 2015 is now developing a program dedicated to the business environment that will allow employees from partnering buildings to drive and return a car in a station based car sharing for daily business trips. The company plans to purchase 15 BMWs i3 by the end of the year that will be used in a series of programs in Cluj and Bucharest, a record in Romania for this type of acquisition so far, becoming the first sharing company in the country that owns an electric fleet....
more »

March 08, 2016 14:19
bpv Grigorescu Ştefănică advised the Chinese company Ningbo Joyson Electronic Corporation (Joyson Electronics) in a transaction valued at $920 million, by which the company acquired Key Safety Systems. This is one of the largest transactions in the automotive sector of the early 2016. Joyson Electronics, one of the world's leading suppliers of automotive components, has signed the agreement for the acquisition of the auto supplier Key Safety Systems. Key Safety Systems, a US manufacturer of security systems for the automotive industry, such as airbags, steering wheels, seat belts, is operating in 32 locations around the world, including Romania, where it is present with facilities in Arad and Hunedoara. It is predicted that the transaction will result in a company with annual sales of $3 billion employing approximately 20,000 people. ...
more »