Investments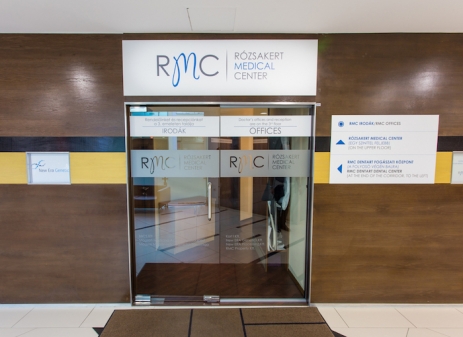 January 30, 2019 10:51
Private healthcare services provider MedLife announces the acquisition of Hungarian company Rózsakert Medical Center one of the top 10 private healthcare providers in Hungary with 40,000 patients annually. In 2017, the hungarian company posted a t
more »

November 27, 2018 16:10
Elbit Systems inaugurated on November 27, 2018 a new Land Systems engineering and manufacturing facility near Bucharest, Romania in a ceremony attended by senior officials and industry representatives. The inaugurated facility will operate as a production and integration center for the Company's turrets and weapon stations that are contracted in local programs and serve as a regional hub catering for demand from other countries.
more »

October 04, 2018 15:07
Dunapack Rambox, the local subsidiary of the Dunapack Packaging division, part of the Austrian group of Prinzhorn Group, announces the start of construction works for the new corrugated corrugated packaging factory in Bolintin-Deal. The new Dunapack Rambox production unit will work in addition to the existing plant in Sfantu Gheorghe, Covasna, to be benefited from a significant technical upgrade....
more »

September 27, 2018 11:29
Mid Europa Partners, the leading private equity investor in Central and Eastern Europe, announced that it has entered into an agreement to acquire 100% of shares in Urgent Cargus from Abris Capital Partners. The transaction is subject to customary clearance by anti-trust authorities and is expected to close in Q4 2018....
more »

August 31, 2018 13:33
Law firm Biriş Goran represented its client, CloudTreats Inc., in the sale of its leading food delivery platform, hipMenu.ro, toDelivery Hero, one of the largest online food-delivery groups in the world. The Biriş Goran team was compo...
more »

July 09, 2018 14:20
Private equity fund ADM Capital announced that the agreement to sell its full shareholding in Brikston Construction Solutions to Wienerberger AG of Austria in October 2017 is cancelled. The transaction was submitted to Romanian Competition Council for merger clearance process. Upon the correspondence with Romanian Competition Council, ADM Capital and Wienerberger decided to cancell the sale of Brikston Construction Solutions S.A. ...
more »

July 05, 2018 13:32
ENGIE announced the acquisition of 60% of Flashnet, a Romanian Internet of Things (IoT) company. Thanks to its solutions, many cities, both large and small, already enjoy all the benefits of smart public lighting networks. With this acquisition, ENGIE strengthens its position on the smart public lighting market. Established in 2005, Flashnet is continuously focusing on R&D which allows it to be at the forefront of IoT developments and launch innovative solutions for municipalities....
more »

June 25, 2018 14:28
Deloitte M&A specialists assisted in transactions exceeding half a billion EUR during the past three months, providing support buy-side and sell-side in M&A, due diligence, tax and legal. Supporting the M&A momentum and breadth of mult...
more »

May 16, 2018 14:59
Businessman Radu Lucianu took over 55% of the shares of Romprim SA, the largest producer of specialised motor vehicles in Romania. With the acquisition of the majority stake, Radu Lucianu was also named General Manager of the company....
more »

April 27, 2018 12:07
Danish company ROCKWOOL Group is investing approximately 50 million euros in a basalt mineral wool plant that will create around 150 direct jobs and another 300 indirectly for services and logistics. The new production unit will be located on a plot of approximately 30 hectares in Ariceştii Rahtivani commune near Ploieşti, Prahova county, and will be the first basalt mineral wool factory of ROCKWOOL Group in Romania. This project will strengthen the Group's strong presence in Romania, a market that has been active for almost 20 years through its local sales branch. ...
more »