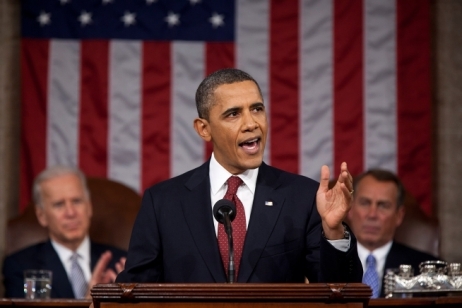 Barack Obama officially nominated Janet Yellen to succeed Ben Bernanke as Chair of the Board of Governors of the Federal Reserve, the United States central bank. Yellen, who has served as Vice Chair at the Fed for the last three years, is considered to be 'exceptionally well-qualified' for that position according to Obama.
'I've considered a lot of factors. Foremost among them is an understanding of the Fed's dual mandate -- sound monetary policy to make sure that we keep inflation in check, but also increasing employment and creating jobs, which remains our most important economic challenge right now. And I've found these qualities in Janet Yellen. She's a proven leader and she's tough - not just because she's from Brooklyn. Janet is exceptionally well-qualified for this role. She's served in leadership positions at the Fed for more than a decade. As Vice Chair for the past three years, she's been exemplary and a driving force of policies to help boost our economic recovery.' said Obama.
In turn, Janet Yellen showed her appreciation and promised to continue serving the Fed in order to manage to maintain a stable financial system: I'm honored and humbled by the faith that you've placed in me. If confirmed by the Senate, I pledge to do my upmost to keep that trust and meet the great responsibilities that Congress has entrusted to the Federal Reserve - to promote maximum employment, stable prices, and a strong and stable financial system.'
Yellen's nomination was not a surprise, her name being floated by press as the most likely to take the lead of the US Fed. If confirmed by the Senate, Janet Yellen would be the first woman to hold the position of Chair of the Board of Governors of the Federal Reserve.