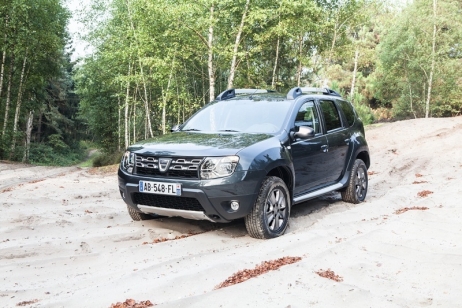 Dacia officially launched the new Duster in Romania, one month after its world premiere at the Auto Show in Frankfurt. With the debut of the upgraded series, Dacia finalizes the renewal process of its complete vehicle range, process started in March 2012 when Dacia Lodgy was launched.
'New Duster is meant to reinforce Dacia's presence both on Romania's market and on foreign markets, counting on the distinctive advantages the brand has: an unbeatable ratio of benefits/ interior space/ price, without excluding the robustness and the reliability already recognized of Duster first series' said Thomas Dubruel, General Manager at Renault Commercial Roumanie.
New Duster series has three versions: Access, Ambiance and Laureate, the prince ranging from EUR10.900 with all taxes included up to EUR17.000 for a full-equipped version. Among its new features there's the TCe 125 turbocharged gasoline engine, having low running cost as well as reduced CO2 emissions. Also, the electric window controls are now located right on the doors of the vehicle and have an one-touch mode on the driver's side.
Since its official debut back in 2012, Dacia Duster has been sold all around the world, reaching 450 000 units sold in Europe, Middle East, North Africa, Central and South America or Oceania.
Dacia registered the highest growth of the new passenger car registrations within EU over the last year according to a report released by ACEA (European Automobile Manufacturers' Association) Within the first nine months of 2013 there's an increase of 20.6% compared to the same period in 2012, while in September, the improvement is even more impressive: 40.7% over September 2012.