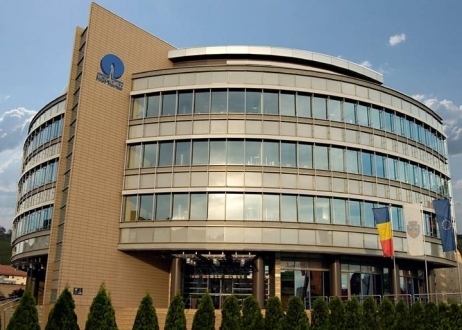 UPDATE: The most expected IPO is postponed by October 22, however, the ending date remains the same - October 31.
Romgaz launches the public offering for the 15% of its shares only tomorrow, October 22, since there has to pass at least two days from approving the afferent prospectus and the effective launch of the IPO. That in spite of the statement the Department of Energy made last Friday in this regard, announcing October 21 as the starting date and further confirmed just two days ago to Agerpres by Gabriel Dumitrascu, Director of the Privatization Division within the Department of Energy: 'Romgaz offering will start on Monday, as agreed, although the prospectus was approved by the General Assembly of Shareholders only Friday night. Starting Monday they will be able to place subscriptions that will be operated by the system only from Wednesday on.'
As previously anticipated, Romgaz is going to start its first initial public offering (IPO) without delay. During the Government meeting held this morning, there has been decided to launch the IPO for 15% of its shares right next week. The initial date, October 21, according to Constantin Nita, Minister Delegate for Energy has been postponed for Tuesday, October 22.
The IPO is set to be carried out on October 31 and is a premiere by the fact that Romgaz is the first Romanian company that will be listed both on Bucharest Stock Exchange (BVB) and on London Stock Exchange. Therefore, the existing shares will be listed in form of shares, on BVB and Global Depository Receipts (GDR), on the stock in London. Upon its completion, the Ministry of Economy, through the Department of Energy, will have 70% of Romgaz's capital, whereas Proprietatea Fond will keep the remaining 15%.
These shares representing 15% of the state-company's capital have a price range from RON24 to RON32 (about EUR5.39 – EUR7.19) and provided the IPO will be fully subscribed, as expected, it will bring the Romanian state between RON1.38 billion (EUR311.7 million) and RON1.85 billion (EUR415.6 million). From the total shares, 85% are for large investors, while the rest was assigned to small investors. There will be some discounts applied for them in case they subscribe at least 10.000 shares: they will benefit from a 5% discount for orders submitted in the first week and will pay with 3% less for those submitted in the second one.
The public offering is part of the privatization strategy of Romgaz and will be intermediated by Erste Group Bank AG and Goldman Sachs International as global coordinators and Raiffeisen Capital & Investment S.A. together with BCR, as local managers.
Romgaz is Romania's largest natural gas producer and supplier, its main activity involving the exploration and production of natural gas, the supply of natural gas or the storage in underground depositories and electricity production. In 2012, Romgaz produced almost 6 billion cubic meters of natural gas, being one of the most profitable companies in Romania.