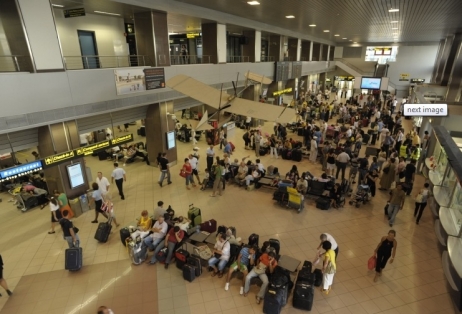 Bucharest Airports National Company (BANC) reported a 7.5% growth of its revenue within the first nine months of 2013 over the past year, reaching almost EUR110 million while the total revenue estimated for the current year is EUR146 million. Additionally, the gross profit registered – about EUR17 million, is three times higher than the amount budgeted for the whole year, states a press release of the company.
According to the same statement, there's also an increase of 1% in the number of passengers compared to the January – September period in 2012. On the two airports located in Bucharest - Henri Coanda International Airport (Otopeni) and Aurel Vlaicu International Airport (Baneasa) there has been registered a total of nearly 5.9 million passengers traffic and around 73.000 commercial aircrafts movements (landings and takeoffs).
The evolution of the number of passengers on both airports controlled by the Bucharest Airports National Company fits the increasing tendency registered within Europe. That upward trend comes out of the statistics released by the Airports Council International (ACI), which show a 0.3% growth of the number of passengers in the first eight months over the same period in 2012.