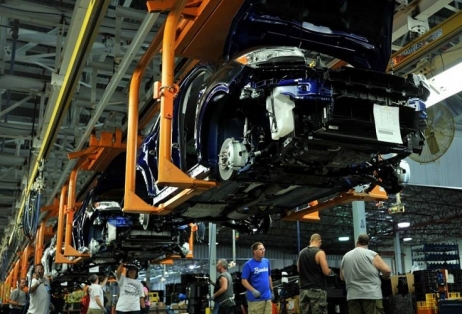 Ford continues the production adjustment policy due to the difficult situation on the European automotive market and reflected by a lower demand for the B-Max model. Hence, the car production is currently suspended in accordance with the afferent plan that stipulates a 13-day suspension of the operations at the Craiova plant, plan that will be extended for November 2013, according to the company's spokesman quoted by Mediafax.
'In response to the hard situation of the European market, Ford Romania continues to adjust the production volumes at the plant in Craiova in November, too. Thus, we can confirm the stop of vehicle production for 13 days and for 8 days, respectively, of the engine production. The 8-day suspension of the engine production is caused by the low demand for vehicles and it overlaps the suspension period of vehicle production.' explained Ana-Maria Timis, Ford Romania spokesman.
Under these circumstances, the vehicle production, precisely the B-Max model assembly is going to be resumed around November 20 and the engine production will restart two days earlier, on November 18.
The American automaker entered the Romanian market in 2008 when officially took over Automobile Craiova, at the Craiova plant being produced the Ford B-Max models and the EcoBoost engines. Following the suspension of the production in September, the company's representatives announced at the end of the previous month, that the same plan will be applied in October and possibly in November and December provided the market will keep the downward trend.