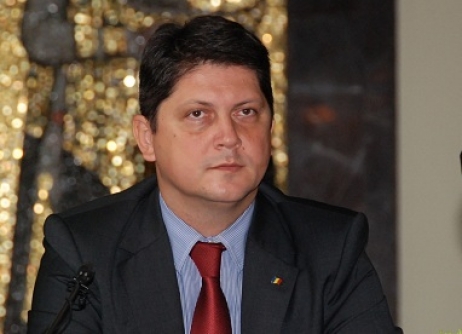 Titus Corlatean, the Minister of Foreign Affairs will represent Romania at today's reunion in Bruxelles which gathers the ministers of foreign affairs of the EU member states, according to a minister's informing.
The Foreign Affairs Council will approach major interest themes to EU's foreign policy, one of them concerning the preparations of the Eastern Partnership Summit that will take place in Vilnius, Lithuania at the end of this month, aiming to send a consistent and ambitious European message to its partners.
Other issues to be approached are related to the recent events in Syria, Egypt, Libia or Irak or the EU's relations with China in connection with the EU-China Summit held in Beijing between November 21 and 22.
Apart from this meeting, Romania's Minister of Foreign Affairs will also attend the joint meeting of foreign ministers and defense ministers that will focus on the Common Security and Defence Policy (CSDP) for the preparation of the European Council that is going to be gathered before Christmas (December 19 – 20).
In this respect, Corlatean will primarily bring to the fore topics such as increasing the CSDP's efficiency, visibility and impact considering the coming European Council, but will also approach aspects regarding the developing of military capabilities and the consolidation of the Europe's defense industry.