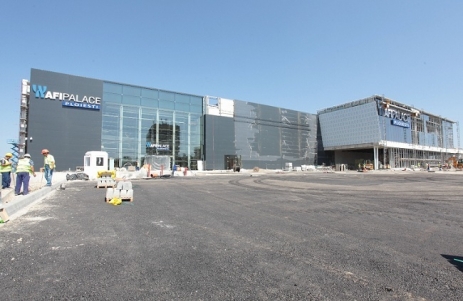 While others sell a 20 million euro worth shopping center, for 800 euro, AFI Europe continues to improve its financial indicators, increasing the value of its most important asset – AFI Palace Cotroceni, up to 375 million euro, a press release sent to Govnet informs.
According to the real estate developer's report which includes the financial results for Q3, the shopping center increased by 10% its net operating income over the third quarter in 2012, amounting 7.1 million euro. At nine months this year, it exceeds 21 million euro, being 8% higher compared with the income reported after the first nine months last year.
Some 14 million people visited AFI Palace Cotroceni within the January-September period, a constant average of about 52000 daily visitors, but more ready to spend their money there, given the growth by 7.7% in the tenants' turnover in Q3 over the same period in 2012.
The other mall AFI Europe developed in Romania, the recently inaugurated AFI Ploiesti, makes no exception from the improvement tendency showed by the mentioned report. Although it has been operational only since the beginning of October, the shopping center located in Ploiesti is now worth 58 million euro, 9 million euro more in less than two months.
The office building projects AFI Europe developed in Romania are also successful – AFI Park 1 is fully leased, so as AFI Park 2 which is not yet finalized, but there's an arrangement with Electronic Arts for a full lease. Also, the company has started the works to build AFI Park 3, project to be carried out by December, 2014.
As previously announced, the next major targets AFI Europe has in the shopping malls sector concern the developing of AFI Palace Bucuestii Noi and AFI Palace Arad, both being part of the third generation strategy already implemented for the Bucharest and Ploiesti malls.